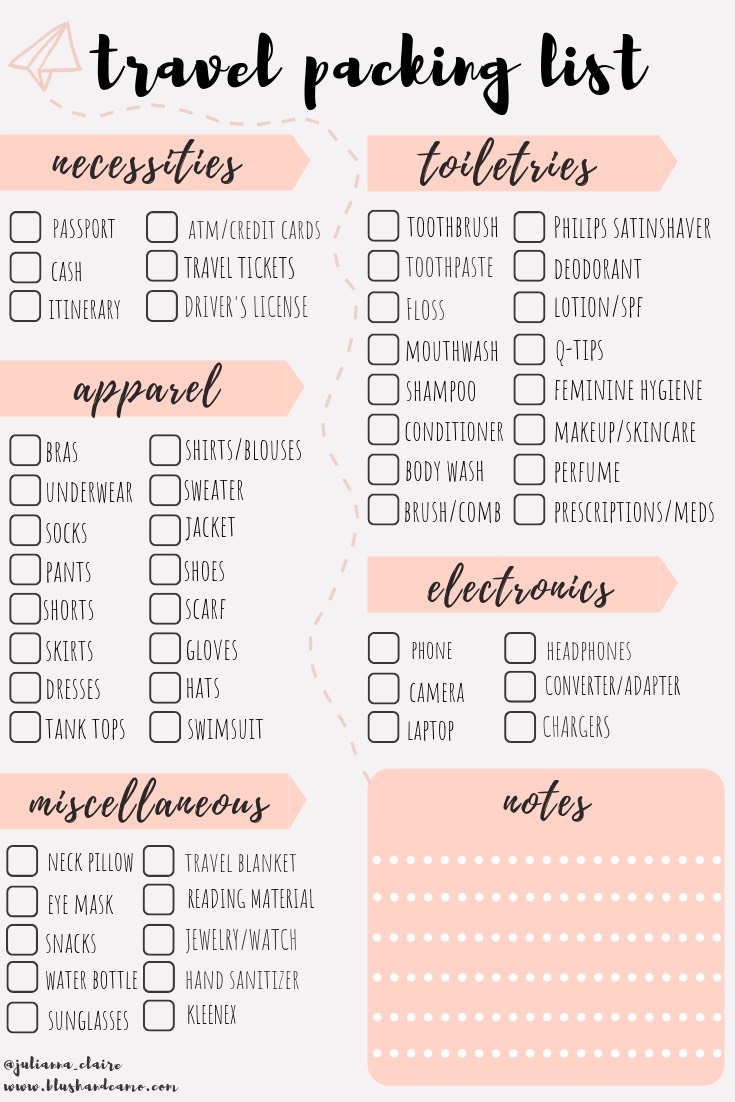 Welcome back to Blush & Camo, the life + style blog that gives budget friendly tips to elevate your lifestyle and grow your dream wardrobe without breaking the bank. I'm so excited you're here because today I'm partnering with Philips to share the BEST items to pack for vacation!
Let's dive into today's post!
COMFY PAIR OF SHOES
I think we've all been in this situation during vacation where we focus on packing the cutest outfits for vacation and forget to bring a comfy pair of shoes to walk around in, or that are actually practical to the location we are headed!
When Chuck and I were on our honeymoon in Paris back in 2016 all I packed were cute outfits. This turned out to be a MASSIVE mistake, because all Chuck and I did in Paris was walk around and explore. One day we walked 20 miles, I'm not kidding! I didn't even think to pack anything as practical as a good pair of shoes that wouldn't give me blisters.
From that trip I learned to always pack a pair of practical shoes that may not be the cutest, but they will allow me to explore in comfort!
Going to the beach?! A great pair of flip flops is perfect for the sand!
Headed to a big city to explore?! Pack a pair of white tennis shoes which is totally on trend this year!
You see where I am going with this! I totally understand wearing cute outfits for those Insta worthy moments, but sometimes comfort is king!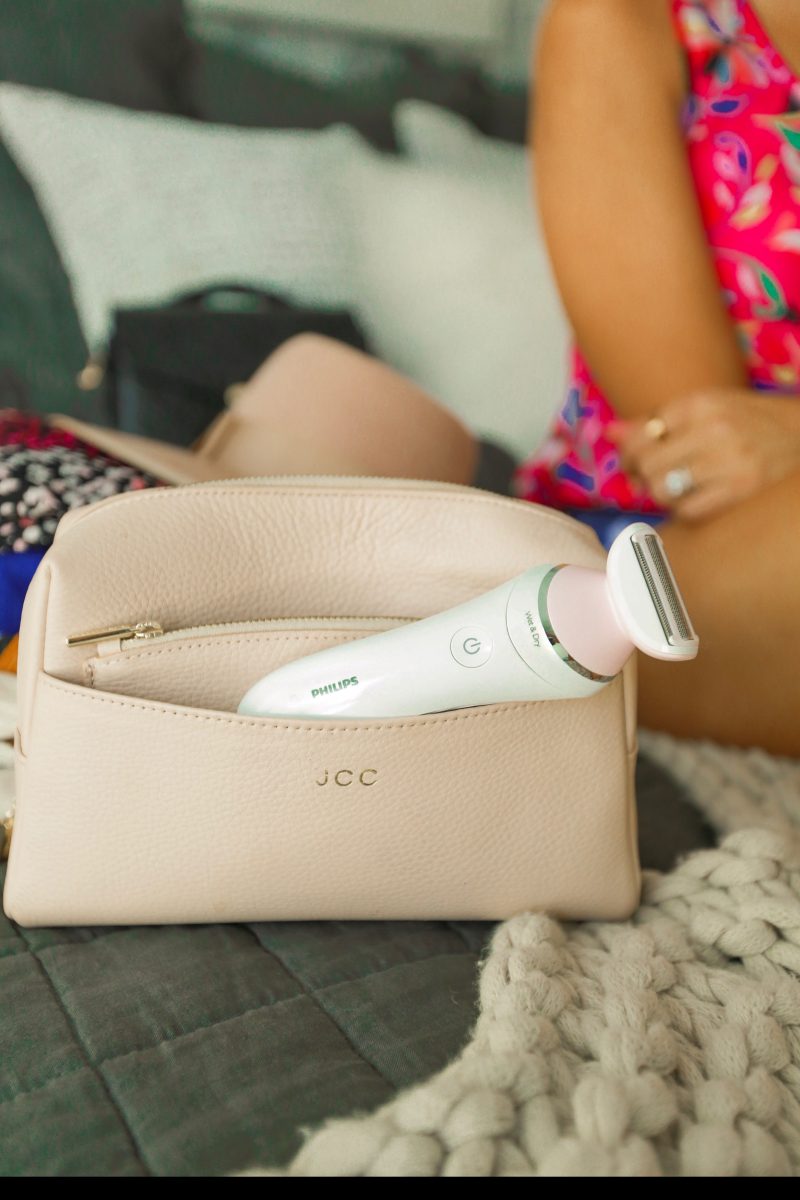 A GREAT PERSONAL TOILETRIES KIT
There's no worse feeling than getting to your destination and not having all the toiletries products you need! We all know to add our toothbrush, facewash, and makeup. Today I want to share with you an item you are definitely going to want to add to your kit!
The item I am talking about is Philips SatinShave Advanced! The shaving system is the latest premium electric shaver designed for women who want a safer and more comfortable shave for sensitive skin.
I am constantly having issues nicking myself when I shave and have a few scars on my legs. I love that the Philips SatinShave Advanced has a single floating foil shaver head with pearl tip trimmers which cuts hairs growing in all directions and helps protect skin from irritation and cuts.
Philips SatinShave Advanced is designed to provide smooth skin for the whole body, including legs, bikini area and underarms. I also LOVE that you can conveniently use this shaver in the shower, wet, or on dry skin for less cuts, shaving bumps and irritation. This is perfect for the girl on the go traveling for work or for fun!
Here's what you get when you purchase Philips SatinShave Advanced:
Rechargeable Lithium-ion Battery
Up to one hour of cordless usage on wet or dry skin
Includes a trimmer head and four different attachments – trimming comb,
soft glide cap, efficiency cap
Comes with a cleaning brush, storage pouch and charger
This shaver is one that always comes with me when I travel and love how smooth my skin feels afterwards!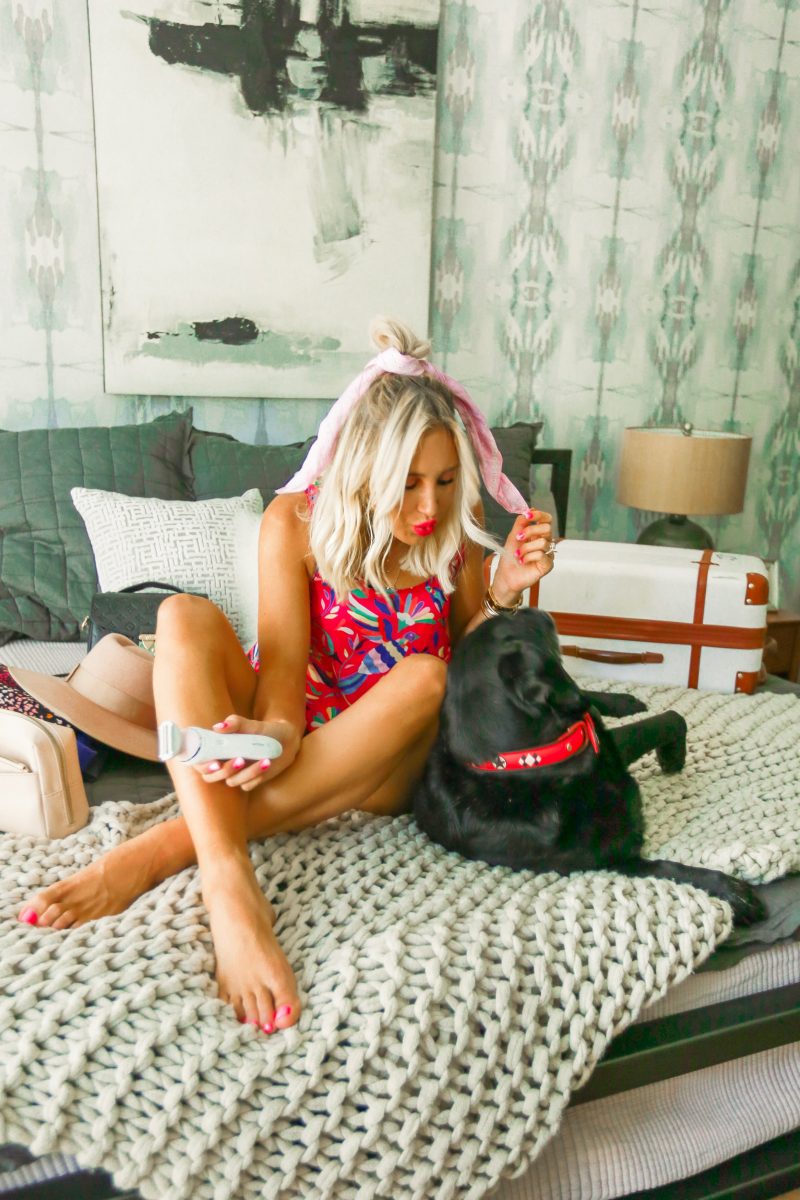 ENTERTAINMENT FOR THE BEACH OR TRAVEL
This tip is another one I learned the hard way when I got to the airport and realized I hadn't brought anything to entertain me for my 10-hour flight! Ensuring your e-reader is charged and updated with your latest books or your Podcast Library is updated for your travel or simply for when you're lying on the beach relaxing!
Here are my FAVORTIE podcasts to listen to:
Serial: There are three seasons of this podcast and each season tells a different and incredible true story or crime
Oprah's Super Soul Sunday's: Each Sunday Oprah welcomes a guest who will leave you motivated and inspired
The Influencer Podcast: Julie Solomon is the host behind this podcast and each week she shares her wisdom on how to grow as an influencer in the digital world
What is your must-have item when you travel? Let me know in the comments below! Thank you so much for stopping by Blush & Camo!
You can follow me on Pinterest by clicking here!
Get more daily inspo by following me on Instagram and YouTube!
xx, Julianna