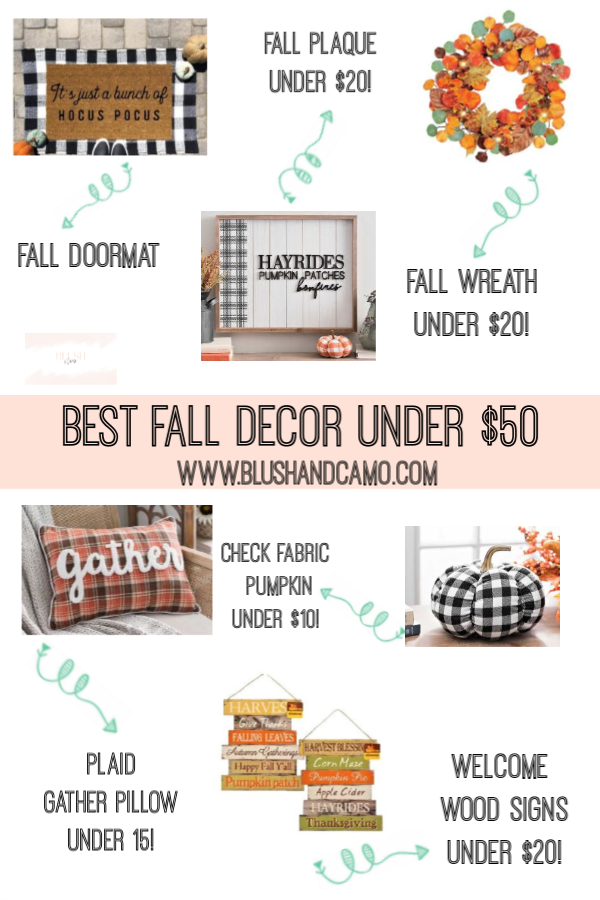 Welcome back to Blush & Camo! Thank you so much for taking time out of your busy schedule to be here and I'm so happy you are.
For those of you who are new around here, welcome! I'm Julianna, and I inspire women to elevate their lifestyle and grow their dream wardrobe through budget friendly tips! I believe you don't have to break the bank to look amazing!
Fall is right around the corner and this means breaking out all the fall decor to decorate your home! I personally love changing up the decor in Chuck and I's home to usher in each new season. It gives our home that extra cozy feel.
In today's post I've rounded up the internet's best fall decor under $50 and linked them all below for you to shop.
I picked out so many items that I had to break the fall decor into separate categories for you to easily shop!
What is your favorite season of the year?! Let me know below!
You can follow me on Pinterest by clicking here! 
Get more daily inspo by following me on Instagram and YouTube!
xx, Julianna
WALL DECORATIONS

CUTE WELCOME MATS

BLANKETS AND PILLOWS

WREATHS AND GARLAND

HOME DECOR