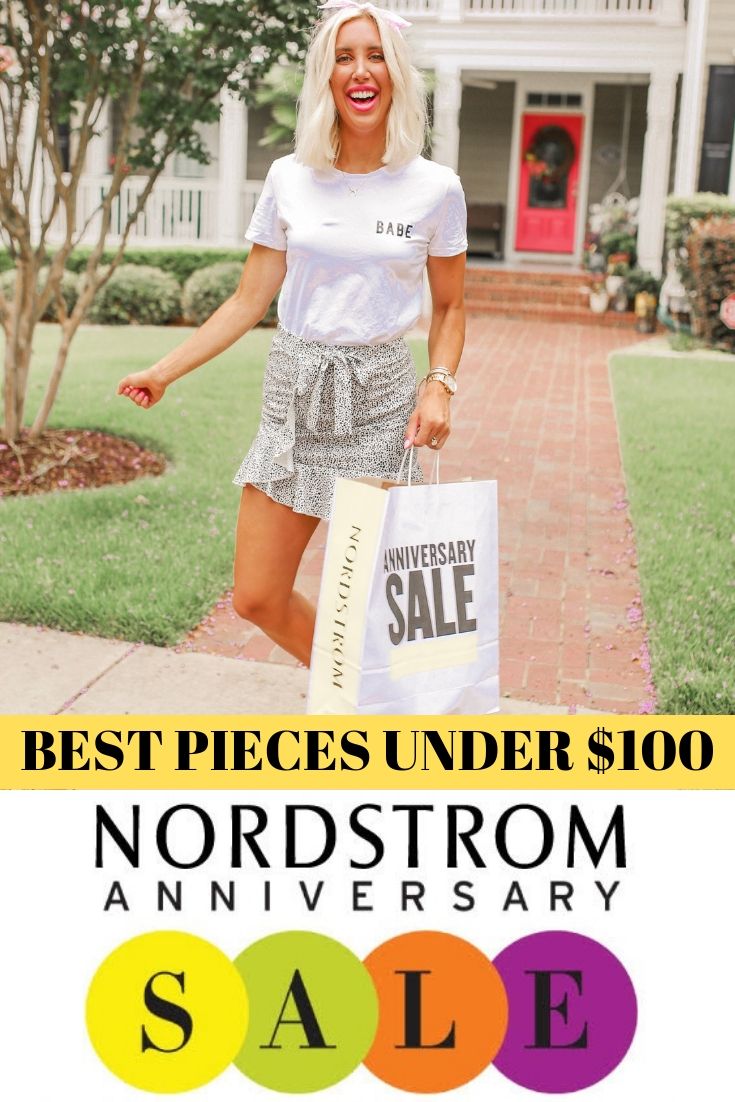 IT'S HERE! The Nordstrom Anniversary Sale! To be honest, I never really paid attention to this sale in my first couple years of blogging because I didn't understand the big deal. Then, one year I finally looked into it and was amazed at the savings from shopping luxury brands.
Now, I LOVE this sale because of the quality of the pieces and the prices! I'm going to be creating a lot of blog posts around the sale, but this blog post is to round up the BEST of the BEST for you. These are the pieces I know you will love and they are all under $100 (I think one or two of the jeans are just over $100!).
I purchased a bunch of pieces from the sale and can't wait to share them in an upcoming post for you!
HAPPY SHOPPING!
Sweaters

Booties

Jackets

Flats

Dresses

Denim

Loungewear

Accessories

Thank you so much for stopping by Blush & Camo!
You can follow me on Pinterest by clicking here! 
Get more daily inspo by following me on Instagram and YouTube!
xx, Julianna