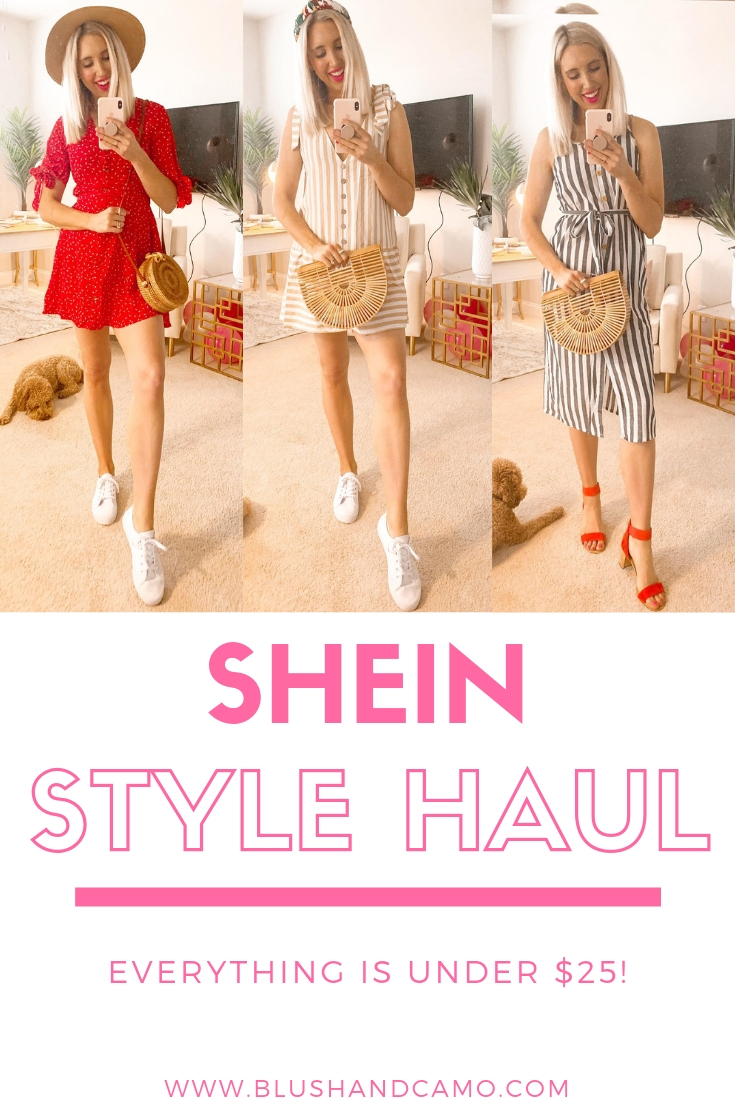 Welcome back to Blush & Camo! Thank you so much for taking time out of your busy schedule to be here and I'm so happy you are. For those of you who are new around here, welcome! I'm Julianna, and I inspire women to elevate their lifestyle and grow their dream wardrobe through budget friendly tips!
I am BEYOND excited for today's post because I am sharing my complete SheIn haul, what worked, what didn't, and linking items I think would look amazing with each piece!
Want to know the best part? Every SheIn item is under $25!
For reference I am 5'10' and a size 6.
Let's get started!
LOOK #1: RED SUMMER DRESS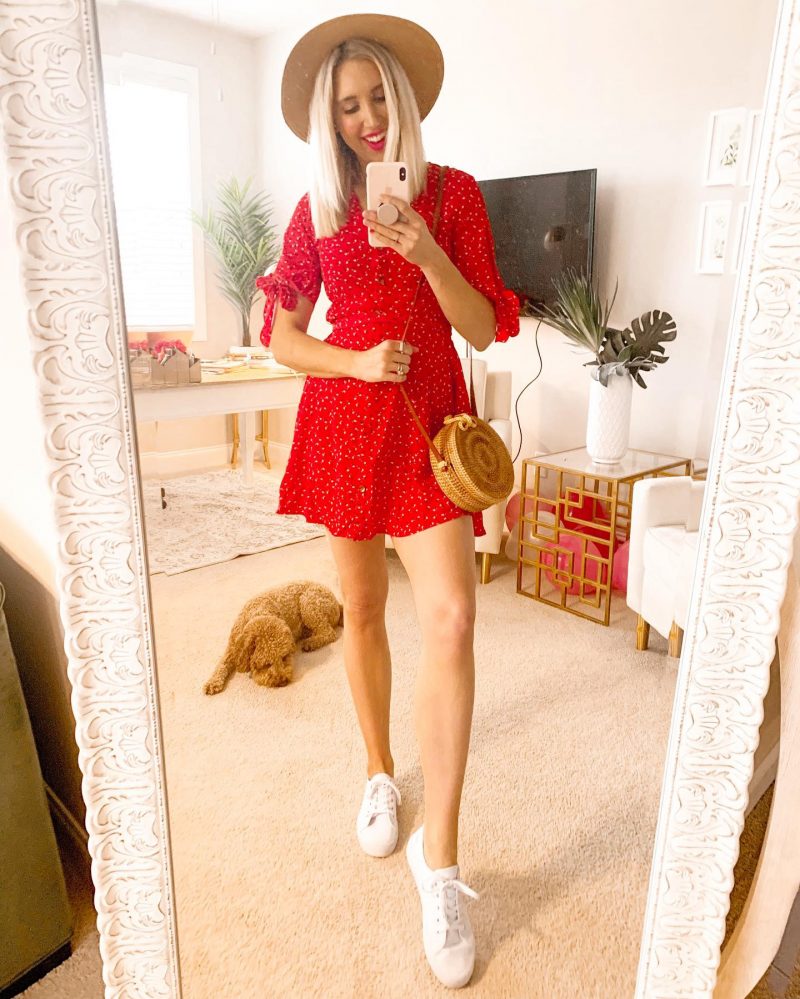 I love this red dress! The floral pattern is super cute and it comes with a matching belt to give definition in your waist. If you are taller, like myself, the skirt was a little short but not so short that it would prevent me from wearing the dress this summer.
This dress runs true to size (TTS) and I'm wearing a medium. This cute piece is only $20!
Style this dress with a pair of white tennis shoes, boater hat, and rattan bag for ultra
SHOP THIS OUTFIT

LOOK #2: FLORAL MINI DRESS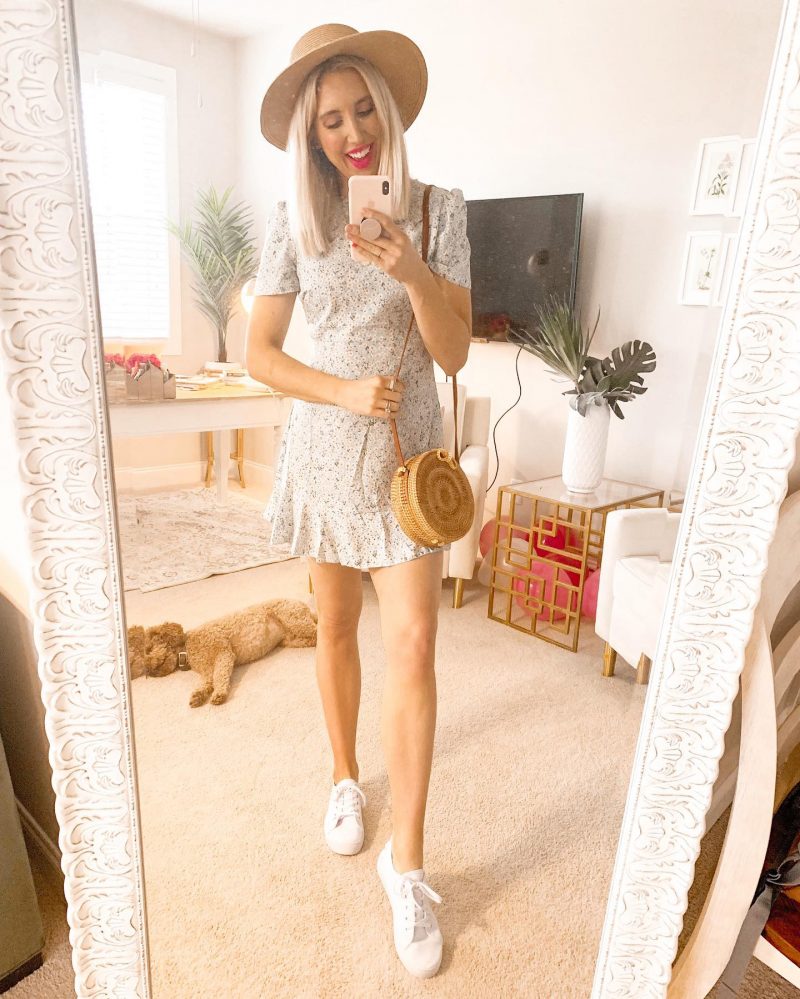 This is the dress I was the most excited about! The fit is amazing and the print is super cute. I even love that the dress is a mint hue.
The only thing about this dress is that it is a little sheer so I would wear neutral undergarments when styling this dress!
I highly recommend this dress to you and I'm wearing a large. this dress runs small so I recommend sizing up!

LOOK #3: STRIPED RUFFLE DRESS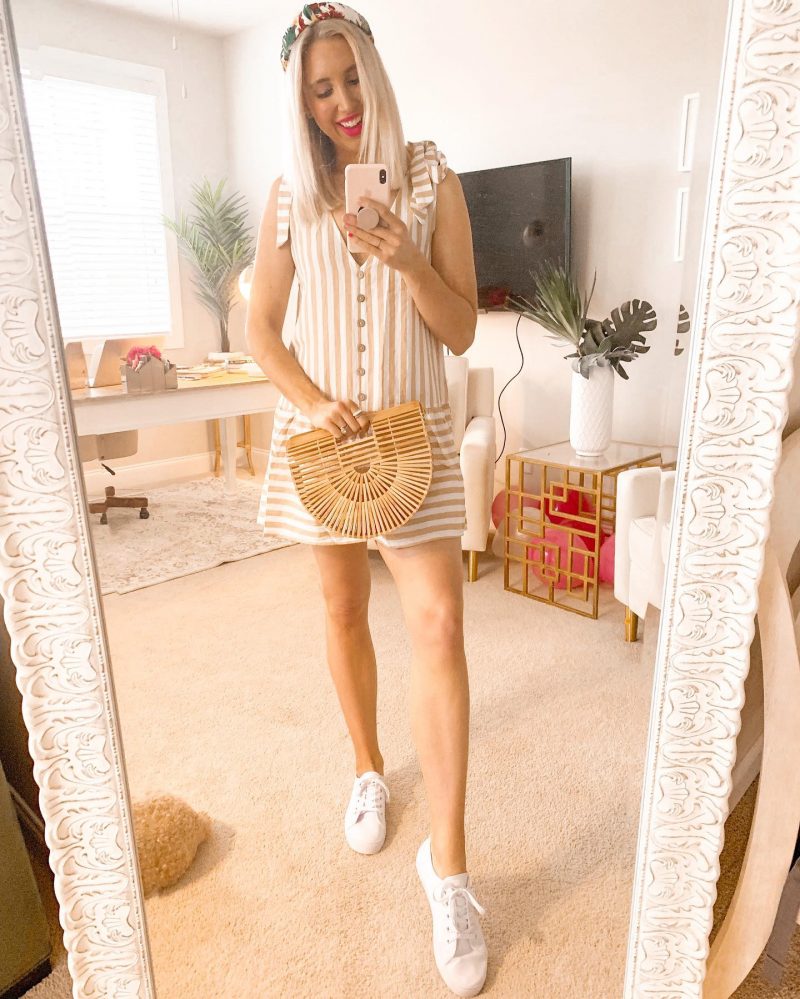 I wasn't expecting much from this dress. In fact, it was more of an after thought when I put it into my cart. This stripe ruffle dress is so cute and I'm so glad I purchased it!
The material is not sheer at all and I love that the bows on the shoulders are attached so you don't have to worry about the straps coming undone. I love the skirt detail and how the dress flows when you move!
The only thing about this dress is that it is really low cut. I recommend wearing a bandu top when styling this dress.
I am wearing a large, but definitely think I could have worn a medium.

LOOK #4: STRIPED MIDI DRESS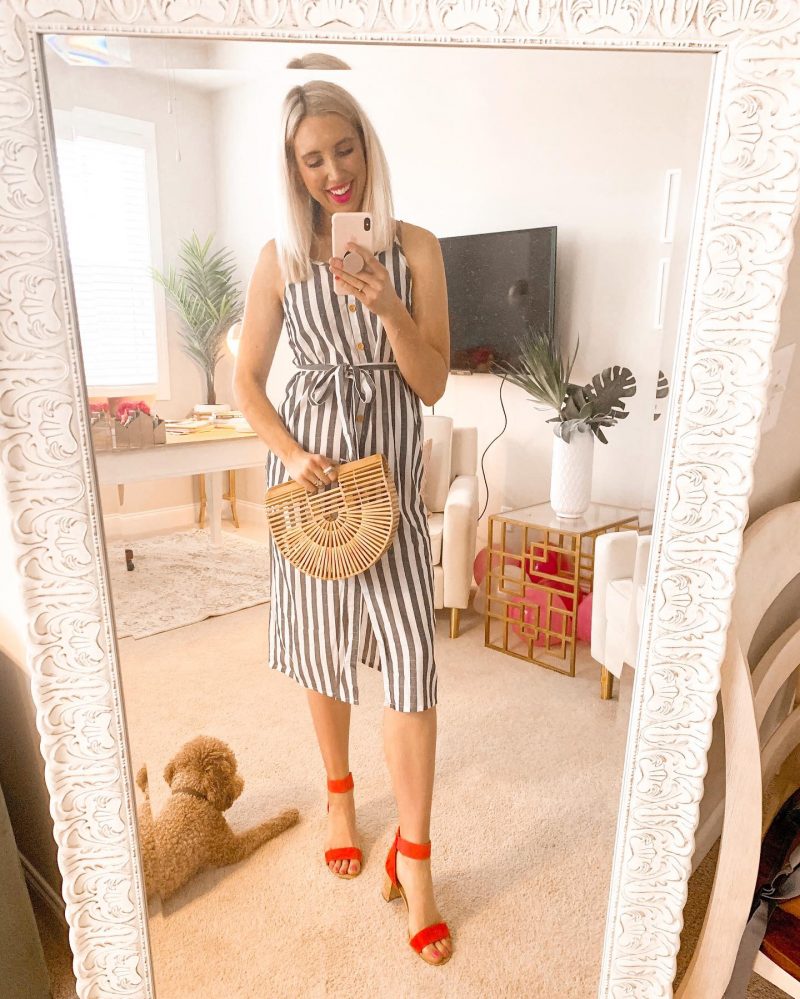 This dress was another amazing piece from SheIn. Of all the pieces, this was my least favorite because I already have a romper that is this exact print and color from another store.
The fit was great and the material was not sheer at all. I loved that it came with a matching belt to give your waist some definition.
I am wearing a medium and this dress runs TTS! This is the most versatile item from my SheIn haul because of the longer length. You can dress this piece up or down! Oh, and it's only $11!
See below for all the items I used to style this dress!
SHOP MY LOOK

LOOK #5: STRIPED T-SHIRT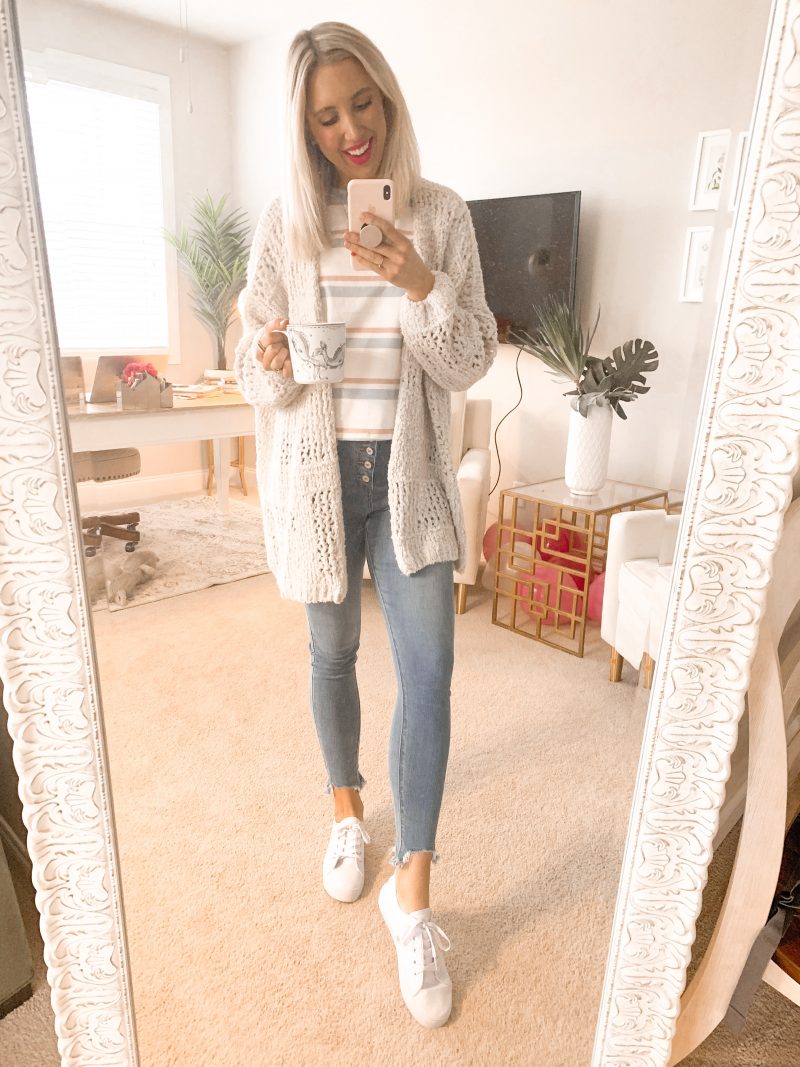 For $10 this t-shirt is a steal! It's a cropped fit and would look super cute with high waisted shorts, jeans, or skirt. The material was stretchy and felt thick. I also loved the pastel colored stripes.
This top runs TTS and I am wearing a medium!

FINAL THOUGHTS
I'm not going to lie, I wasn't expecting much from my SheIn haul. It had been a few years since I had purchased items from this brand. I've had both positive and negative experiences with the quality of their items.
I thought half the items I purchased for this haul would be great and the other half not so great. I never would have guessed I would love every single item!
I highly recommend all these pieces to you, especially if you're looking to add a few items to your closet on a budget!
What did you think of these pieces?! Let me know in the comments below!
Thank you so much for stopping by Blush & Camo! Get your daily dose of inspo by following me on YouTube, Instagram, and Pinterest!
xx, Julianna