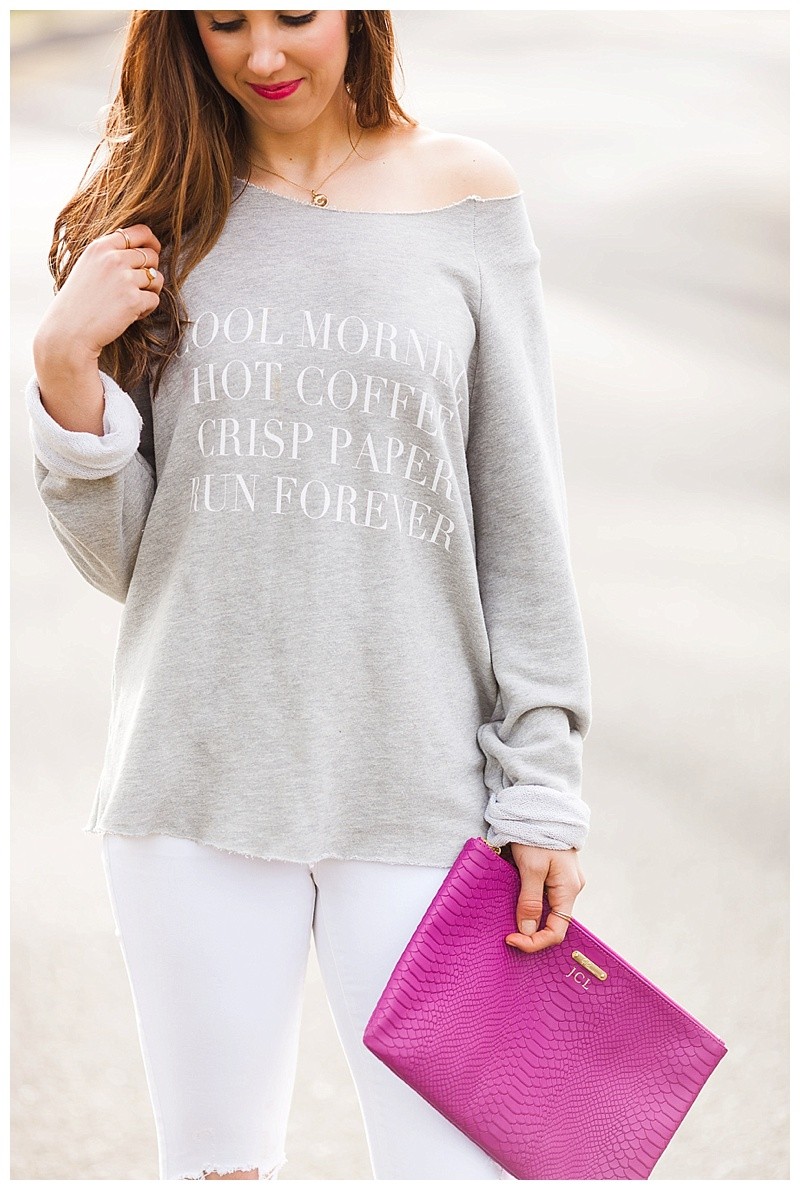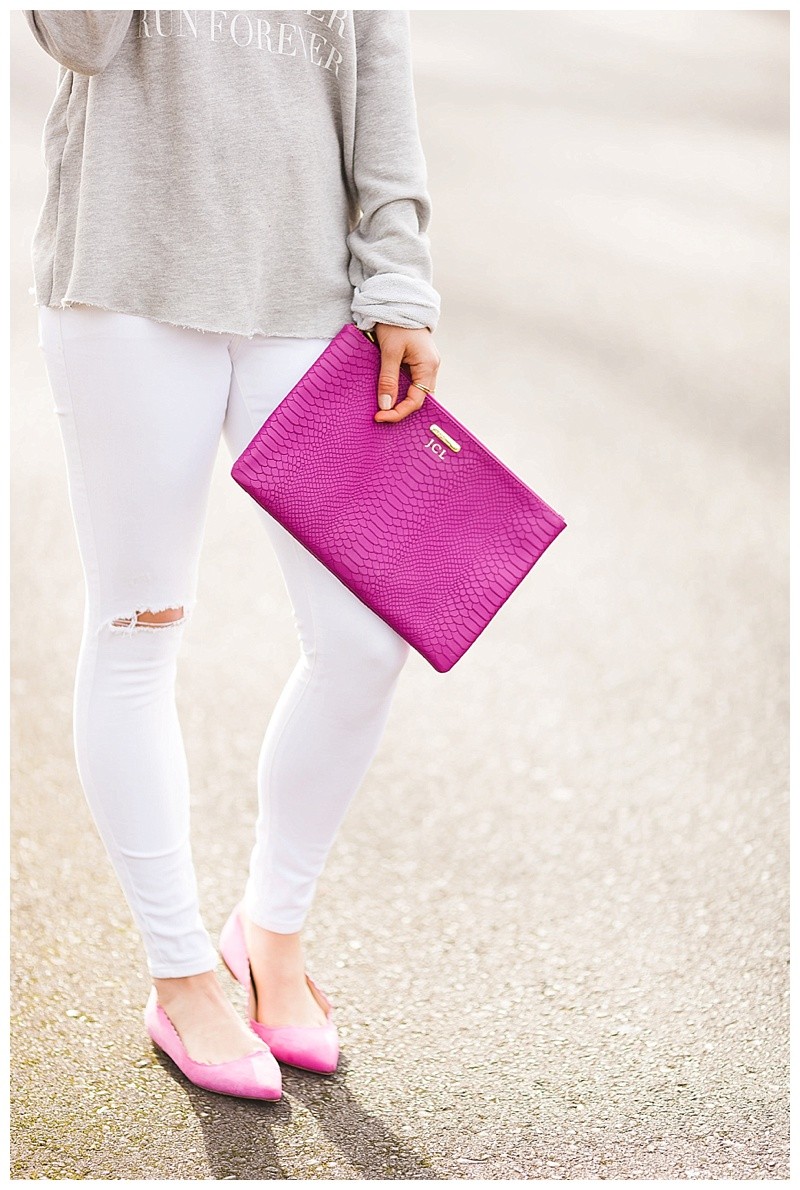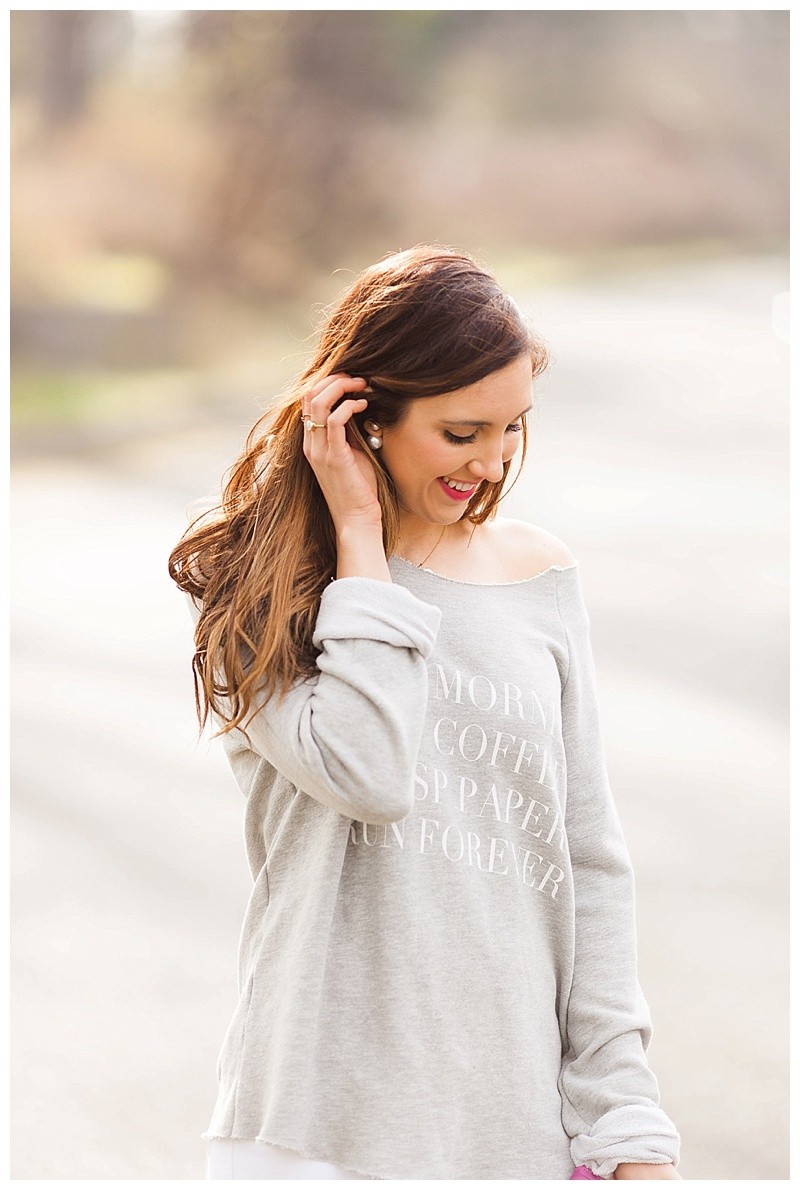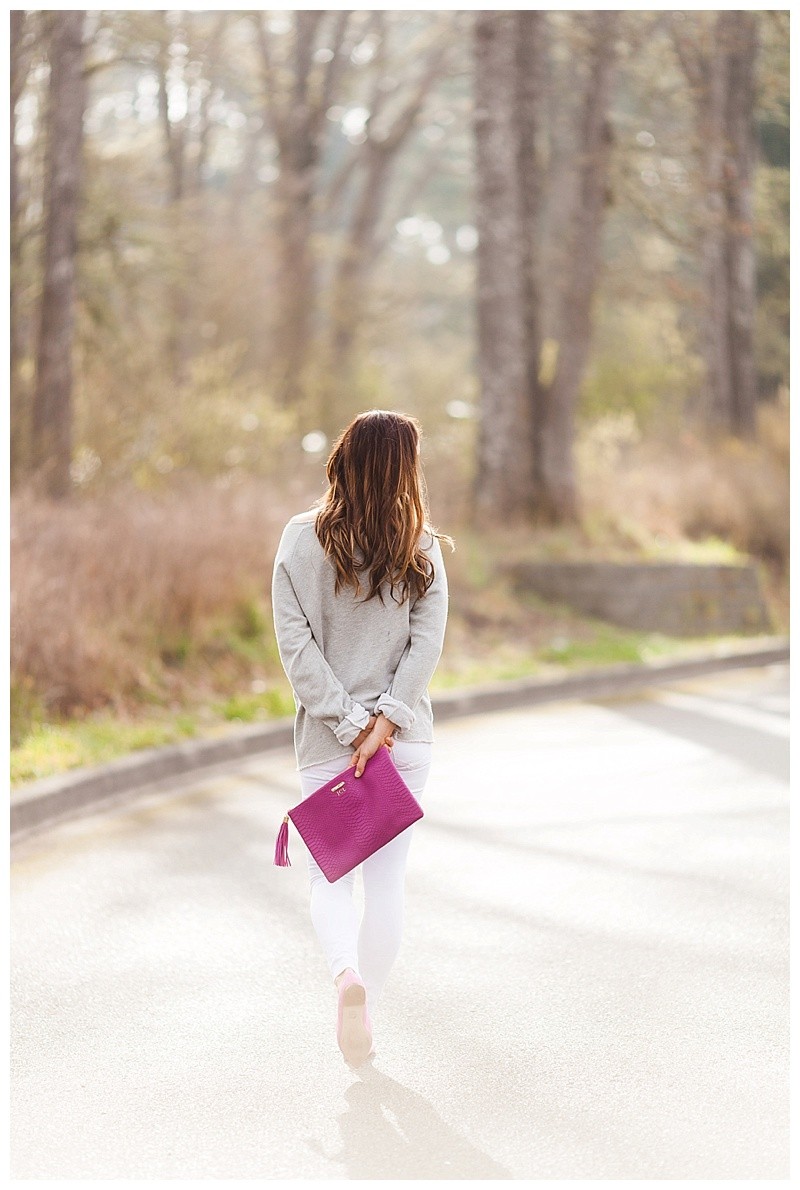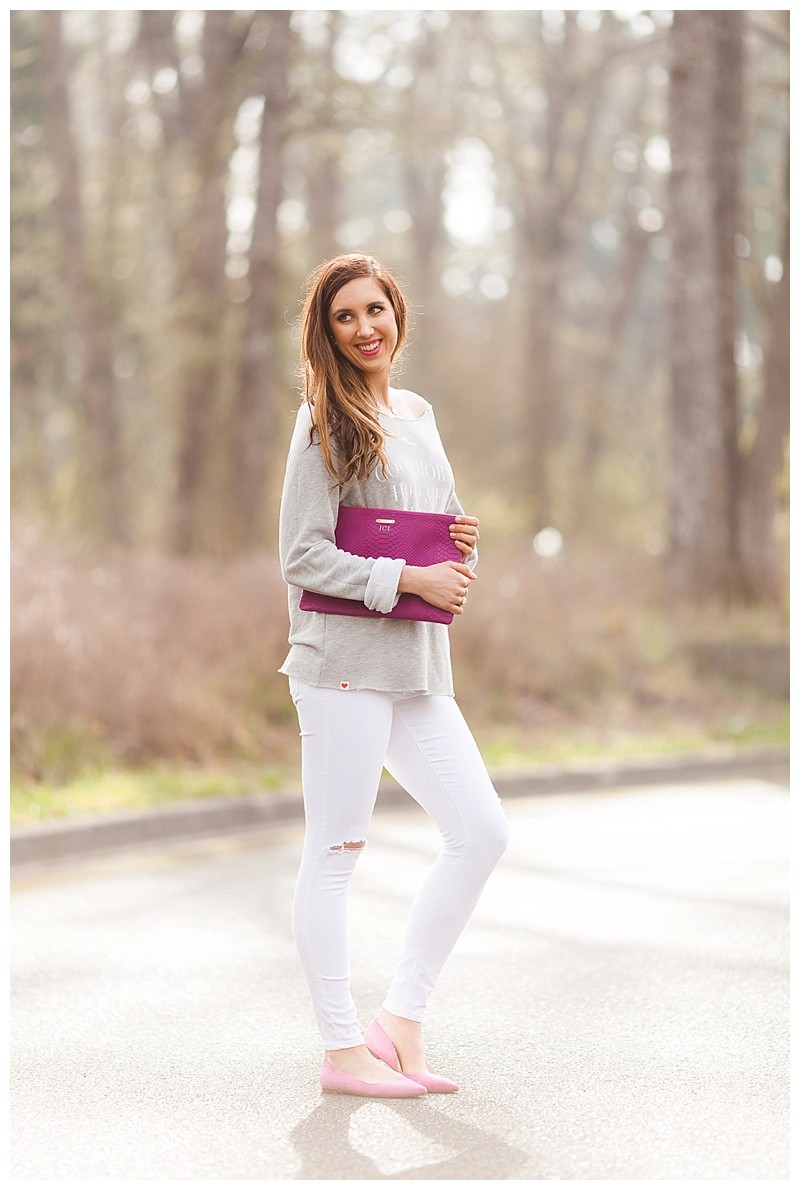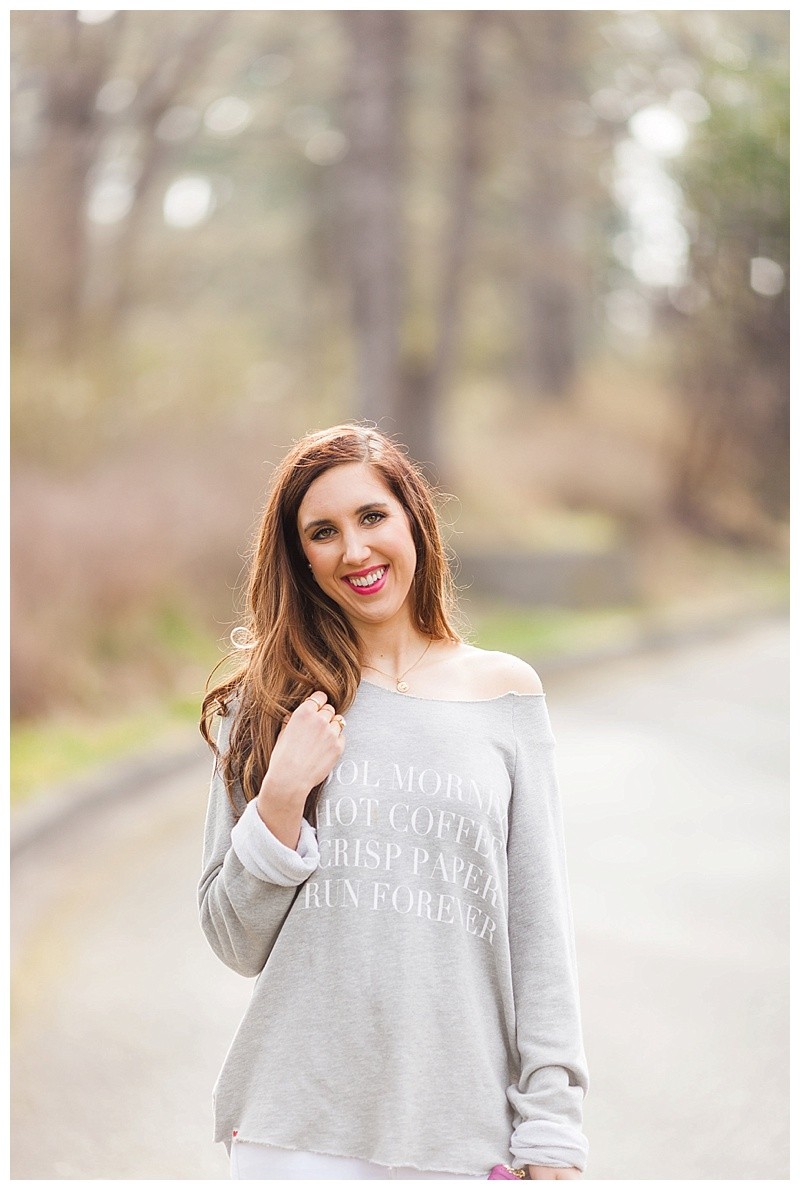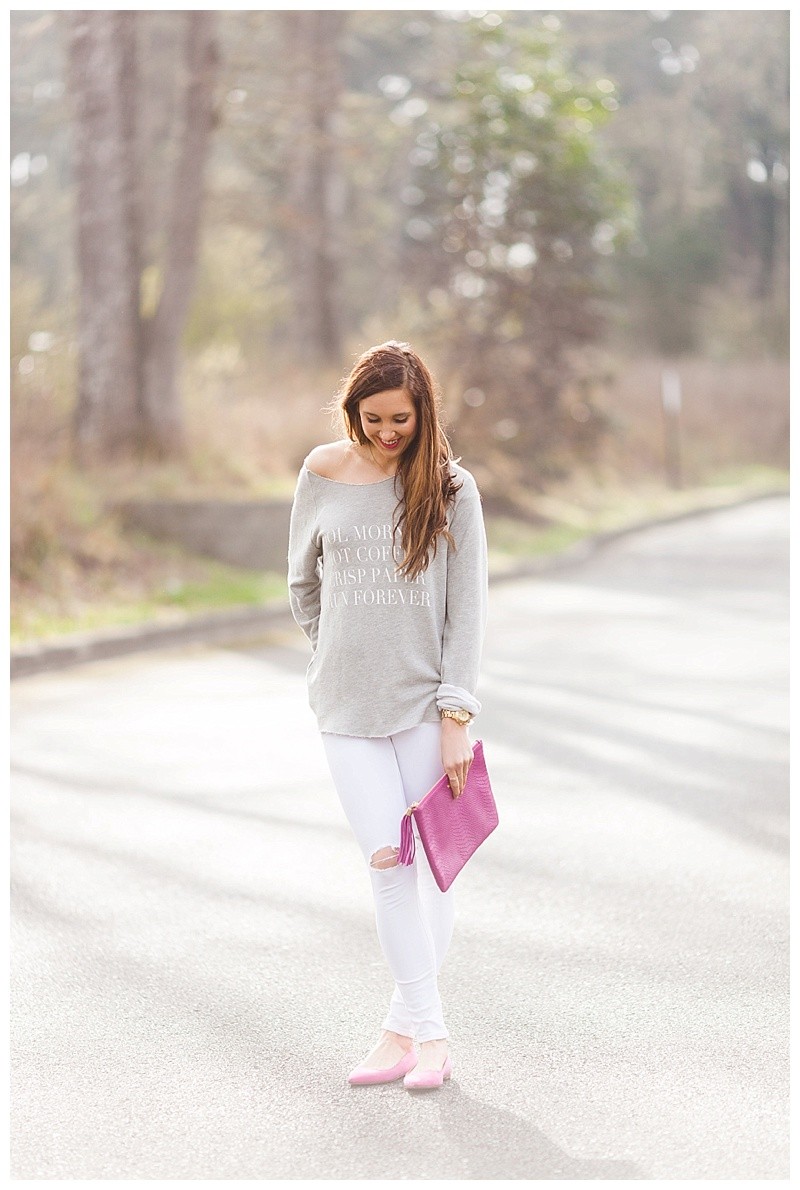 There is something about oversized sweatshirts I love. I think it's because you can just throw on a sweatshirt and be comfy cute throughout the entire day! I like this one from Wild Fox since it is oversized to the point where you might be stealing your boyfriend's sweatshirt instead, and I can also wear it off the shoulder. When I saw the print on this sweatshirt I knew this would be my go to Saturday morning look for spring and fall. It states all the things I love to do in the morning! I am not one of those girls who waits until after Memorial Day to wear white. That is one of the fashion faux pas I throw out the window and wear white whenever I am in the mood to. I love these skinny jeans paired with my sweatshirt since the sweatshirt is so loose. The jeans balance out the entire look, and of course to add a pop of color I added my brightest pink flats.
If you want to get this look at a fraction of the price (I'm talking $10 or less!) you could buy a crew neck sweatshirt at Walmart or Costco and cut the neckline with a pair of scissors to get that over the shoulder look. Or, take one of your sweatshirts you already have and do the same thing!
Happy Monday and thank you so much for reading!
Sweatshirt- Wild Fox; Jeans- Old Navy; Clutch- GiGi New York; Necklace- Kate Spade; Shoes- old, but similar ones linked through my past blog post here
Photos by Courtney Bond Photography