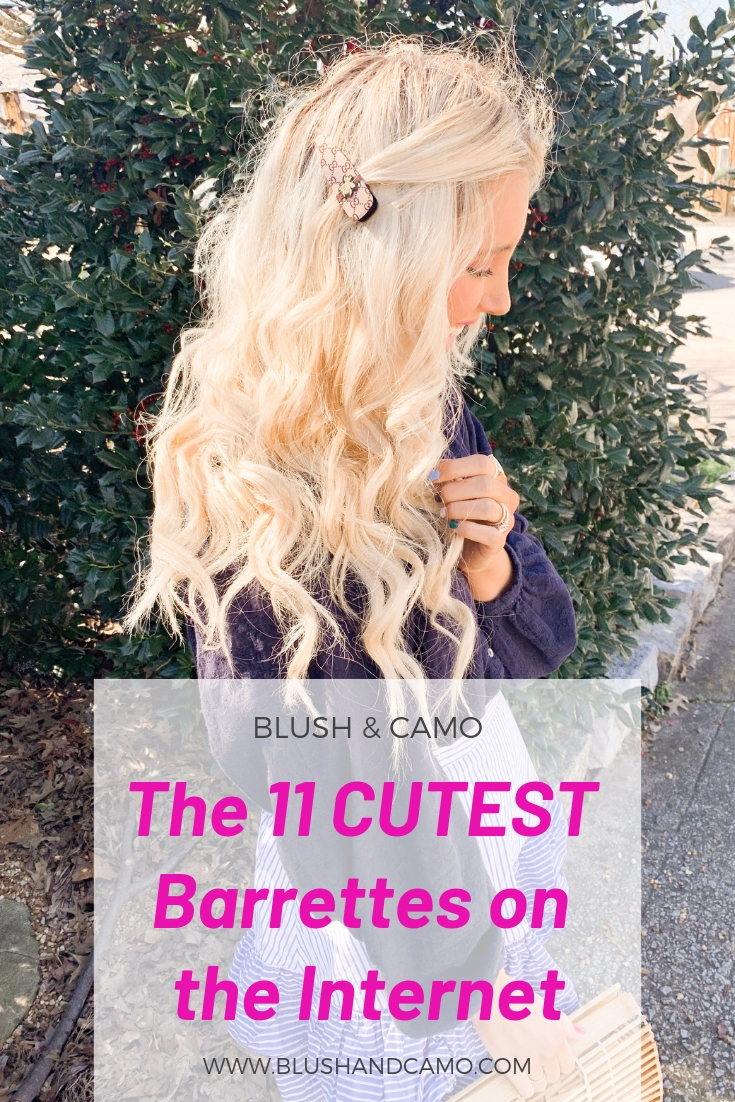 Welcome back to Blush & Camo! Thank you so much for taking time out of your busy schedule to be here and I'm so happy you are. For those of you who are new around here I'm Julianna and I inspire women to elevate their lifestyle and grow their dream wardrobe through budget friendly tips!
Today I'm sharing 11 of the cutest barrettes on the internet! I'm LOVING this trend and if I could wear a barrette in my hair everyday I totally would. I also own quite a few of these on today's list!
Barrettes look amazing when you layer them, mix and match, or simply wear one. My inner 90s child is screaming and I'm just so happy these are having a moment!
Happy Shopping!