This is a sponsored conversation written by me on behalf of Gillette Venus. The opinions and text are all mine.
Welcome back to Blush & Camo! Today I'm so excited to partner with Gillette Venus to talk about Venus's new subscription service Venus Direct! In this post I'll talk about my experience with Venus and why I love this brand, share some fun facts about Venus, and what you can expect from their shave club for women!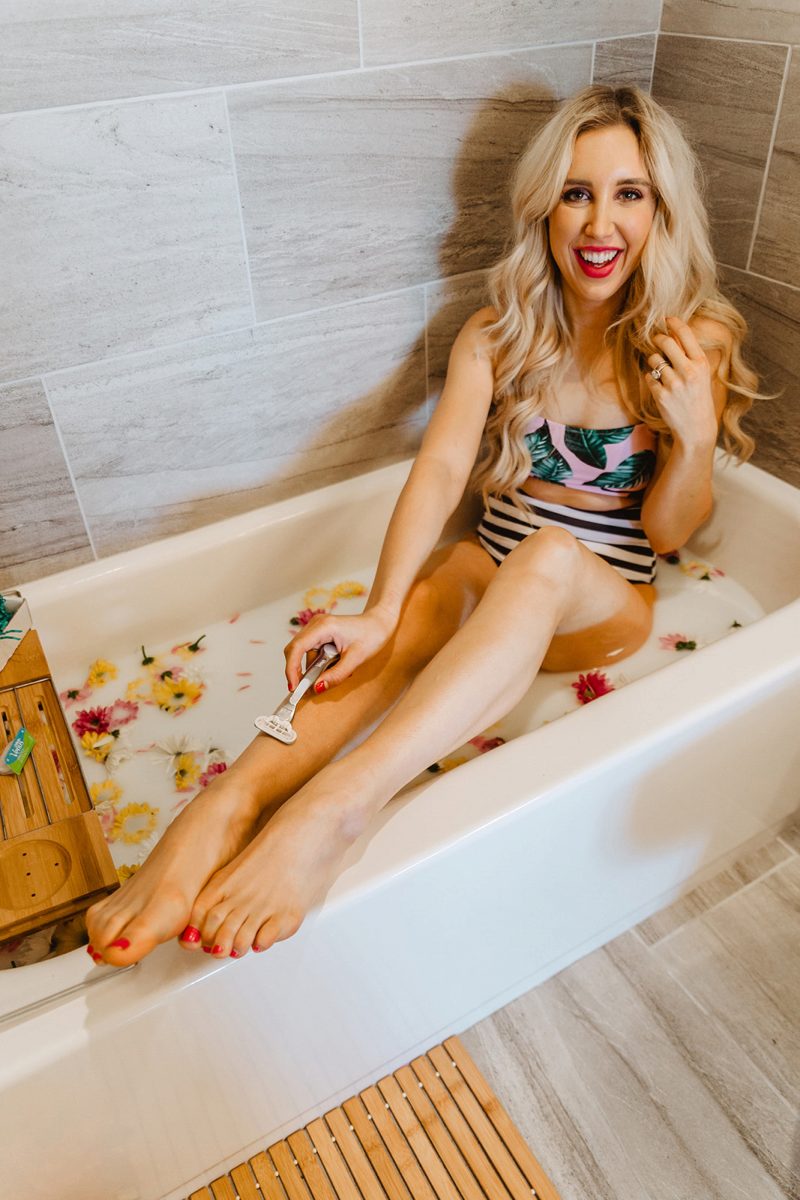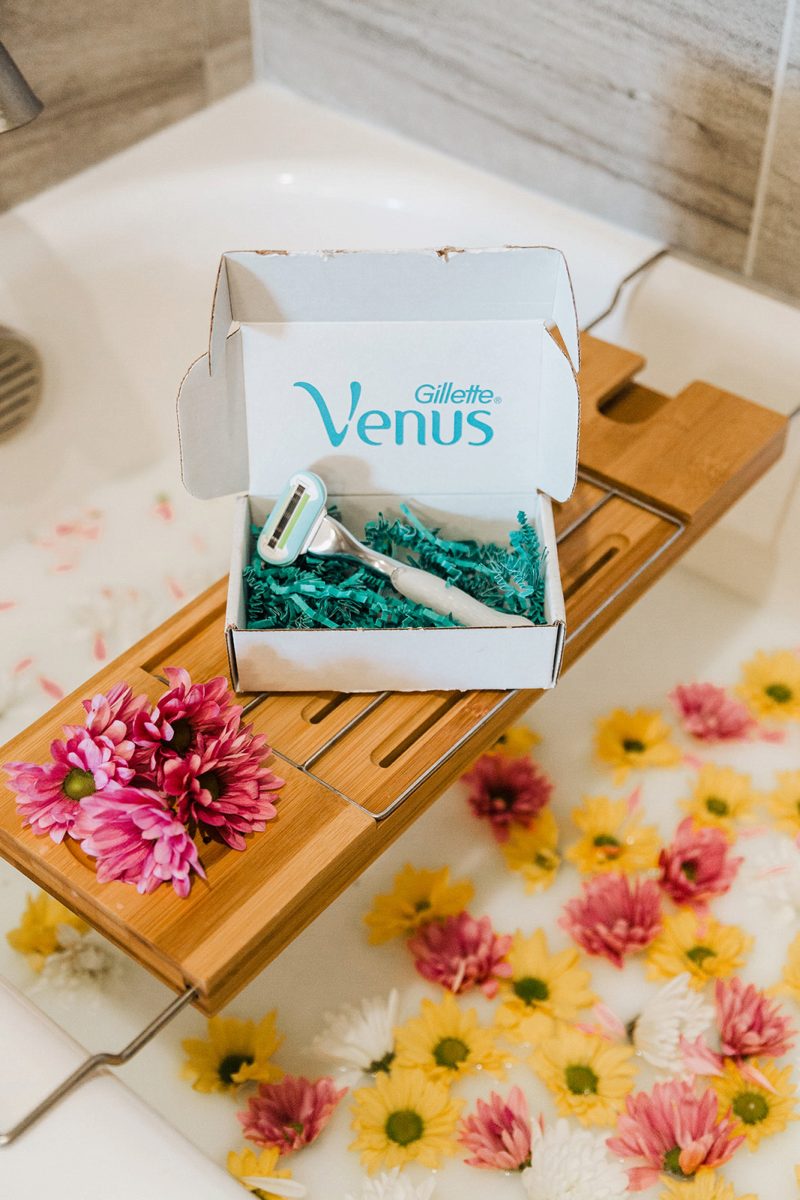 MY EXPERIENCE WITH GILLETTE VENUS
I believe I was 10 when I first started to shave my legs and when my mom took me to the store the only brand I wanted to buy was Venus! Why? Not only was this the brand my mom used, and I saw her use for years, but I knew this brand was specifically for women. I loved the various options Venus offered at the store and I was so excited to try my very first razor.
Over the years I've tried other brands, but nothing compared to my Venus razor. You know the myth that you need to use a guy's razor to get a closer shave? Yeah, that isn't the case whenever I am using my Venus handle and razor. My legs always looked their best when I use this brand!
I also used to be a swimmer for 12 years! Here's a fun fact about swimming (you might find it a little weird, but this is VERY true!). In swimming all the girls wouldn't shave their legs for about three to four months. If you're asking yourself ewww, why?! Here's the reason!
In swimming races come down to a hundredth of a second so every little piece of drag you can take off counts! There was always one big race at the end of the year I spent my entire season training for. When it came time to shave for the big meet the only brand I trusted was Venus! Every year this is the brand I would use because I love it so much!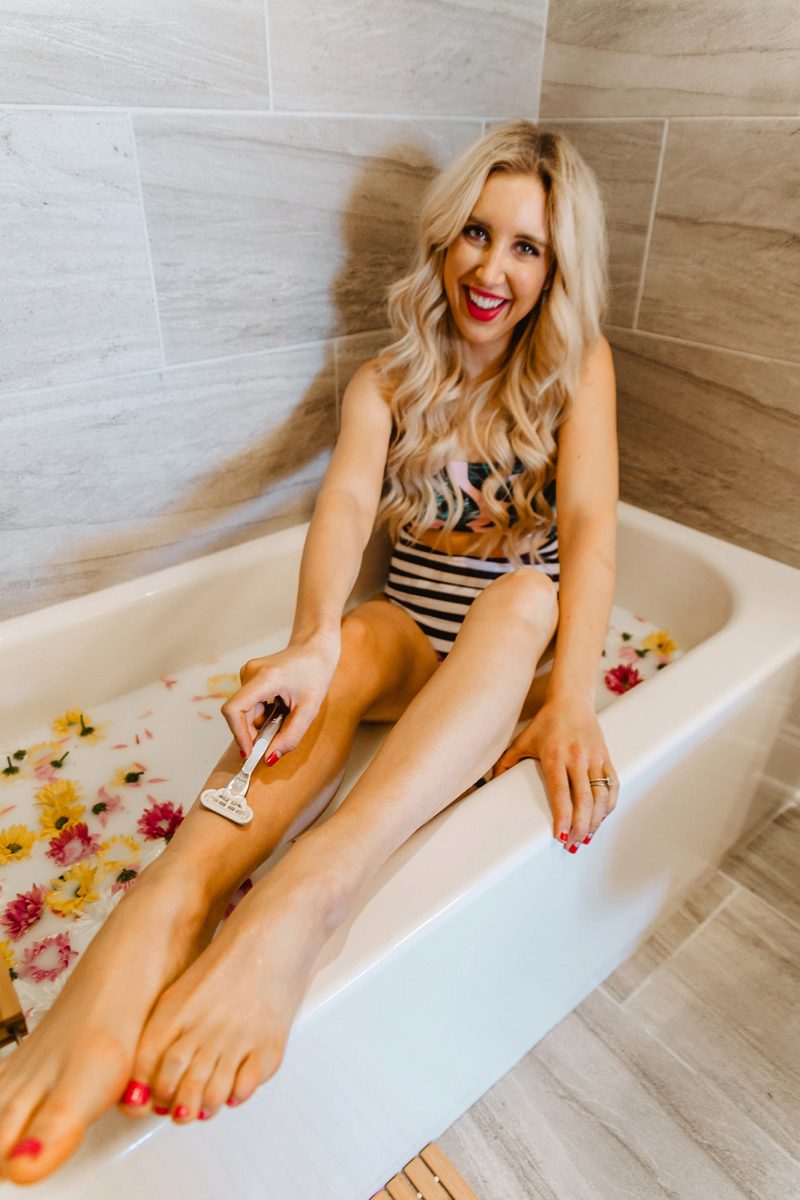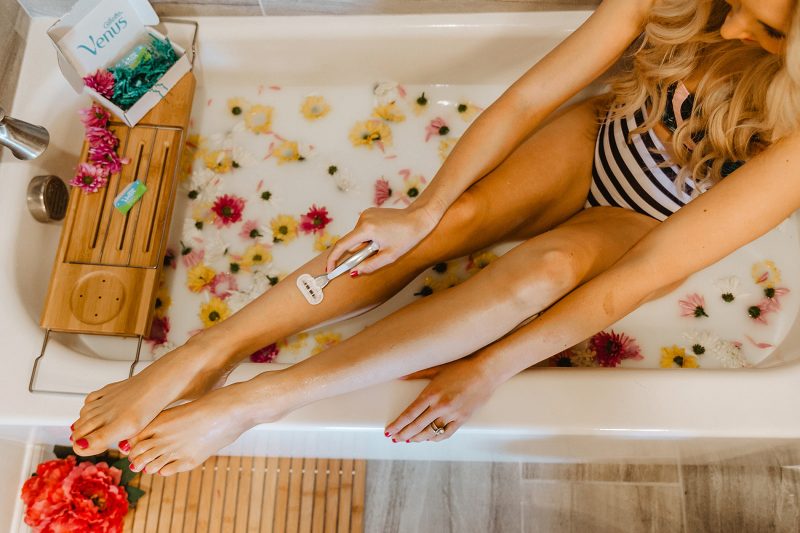 A LITTLE BIT ABOUT GILLETTE VENUS
Now that you know my love for this company is so real here's a little bit about the company! In 2001, Gillette Venus introduced the first razor designed specifically for women, and ever since then, they've been listening to women to bring them a better, more comfortable shaving experience.
Did you know they have innovated around the 16 different ways women hold their razor?! I had no idea!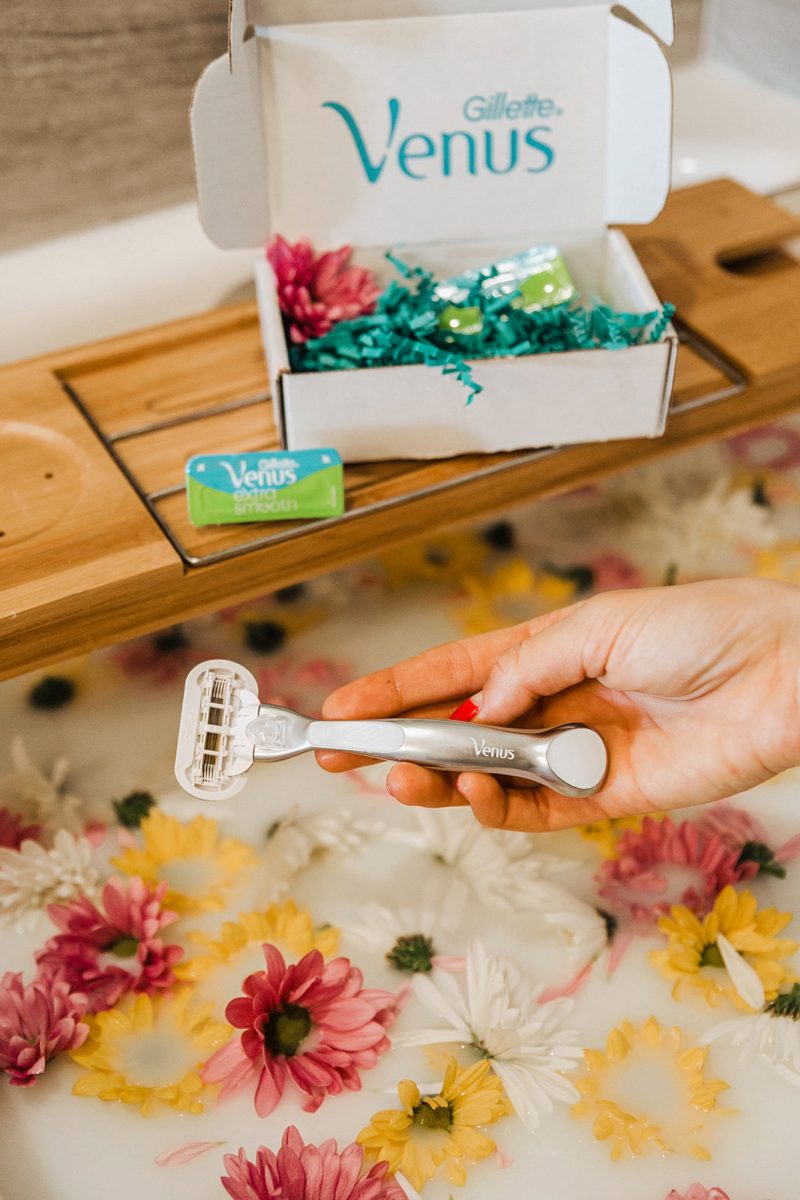 WHAT YOU NEED TO KNOW ABOUT VENUS DIRECT
I'm so excited to share with you about their Venus Direct subscription service. Think of it as a woman's shave club! With Venus Direct, you can choose a custom handle, razor heads and extra features that are uniquely designed for and by you.
All of their Venus handles fit all of their blade refills! With one simple shave plan, you get your choice of stylish, high quality razors delivered to your door when you want them.
Here are the different handle options to choose from with the subscription service!
Platinum – An ergonomic handle for a heavier, premium feel and ultimate control
Swirl – An ergonomic handle with FlexiBall technology and a soft comfort grip
Original – three spring mounted blades, lubrication strip and rounded cartridge that fits all Venus handles
Extra Smooth – five spring mounted blades, ribbon of moisture, advanced skin guard & rounded cartridge that fits all Venus handles
After you select your handle you then get razors sent to you with FREE delivery. The refills are automatically delivered based on how often you shave. Their plans start as low as $10/month and you can cancel whenever you like!
I personally love Venus is doing this because I wait wayyyyy to long before replacing my blades for my razor. Do you run into the same issue? Let me know in the comments below!
What do you think of this subscription service?! Let me know in the comments below!
Thank you so much for stopping by Blush & Camo!
xx, Julianna