This is a sponsored conversation written by me on behalf of Pantene. The opinions and text are all mine.
Welcome back to Blush & Camo! I'm so excited to partner with Pantene and share with you my 14 Day Challenge. For those of you who are new to my blog I was an Army Officer for five years and recently transitioned out this past August to become a full-time blogger! During my time in the military, I wore my hair in a tight bun, every single day.
Now that I am out of the Army, I love to wear my hair in loose, beachy waves every single day. I actually look forward to curling and wearing my hair down!
While this is my go-to hairstyle, this also means I cause heat damage to my tresses with a curling wand. I also decided this past year that I wanted to go platinum blonde. So, for six months I was putting bleach on my hair.
Needless to say, heat and bleach are not the combination to healthy hair and my hair went through some serious damage over the course of a year.
Before I joined the Pantene 14 Day Challenge, my hair was dry, coarse and looked really unhealthy. I was starting to wear my hair in a ponytail or a bun to hide how damaged it looked. While others may have thought my hair looked great, I didn't feel my most confident and it was affecting my mood.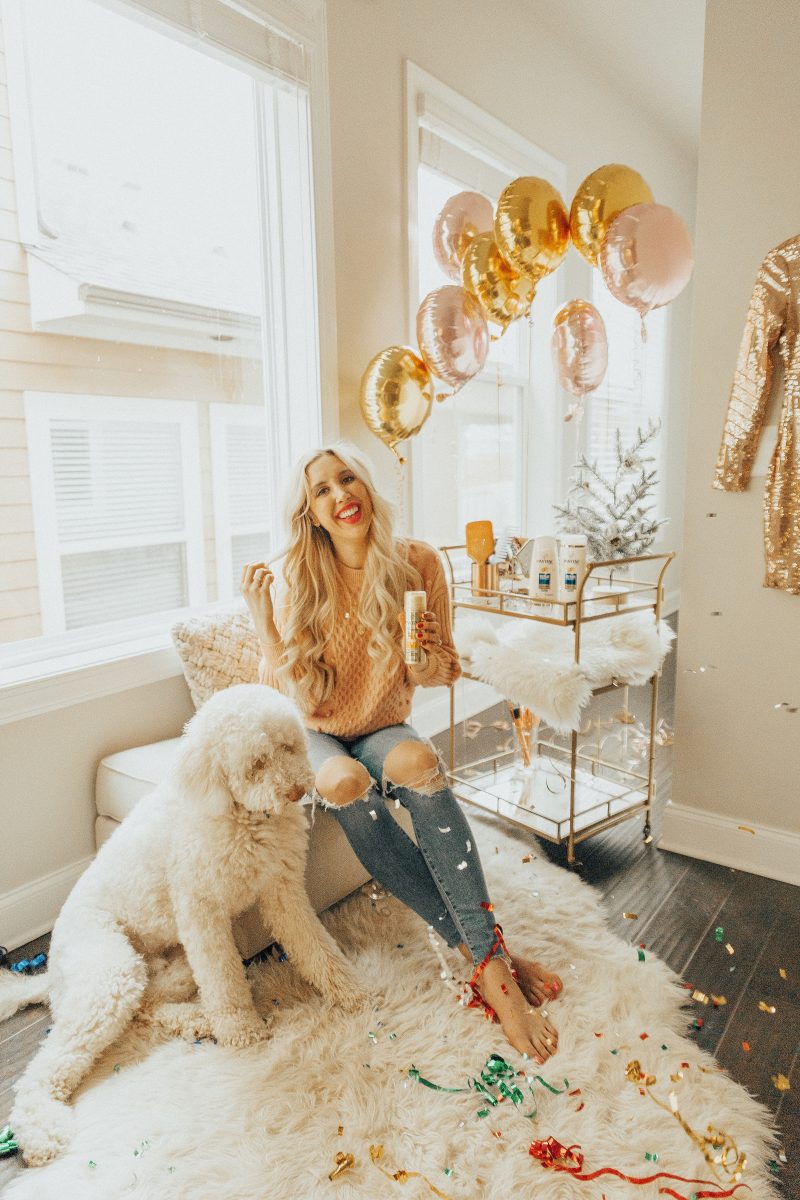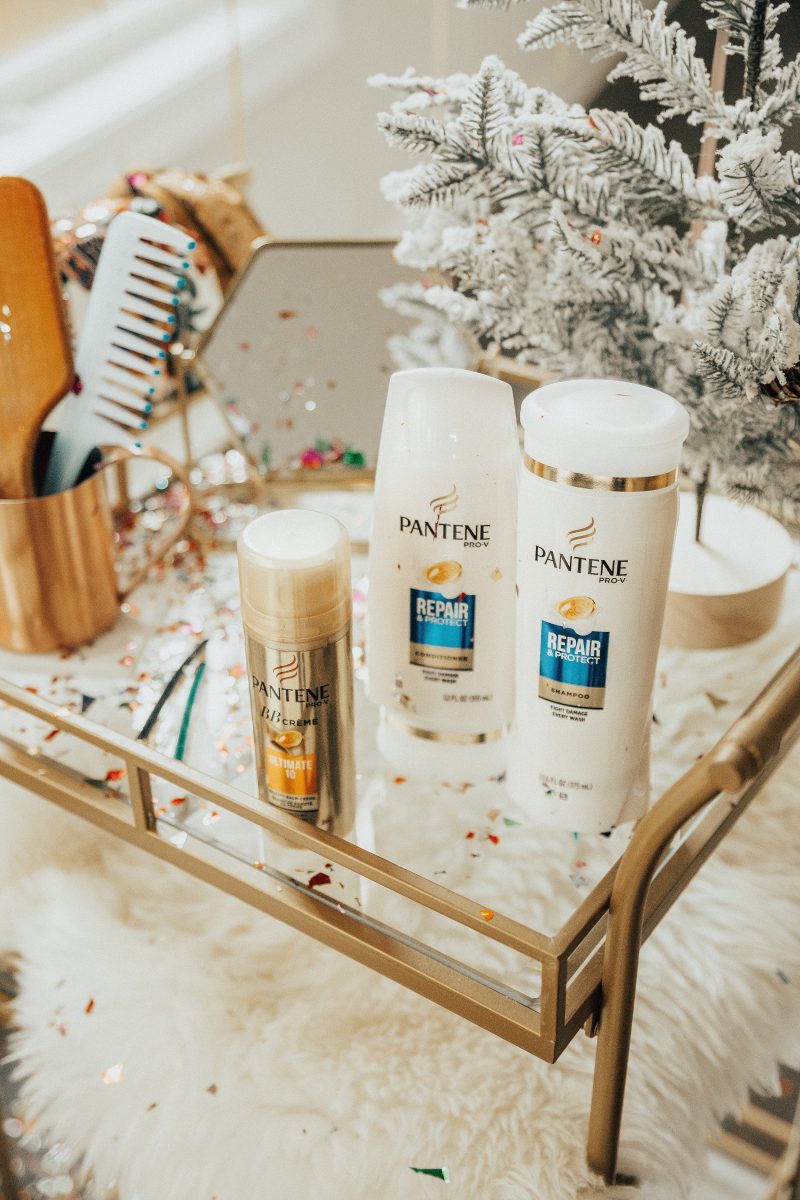 Day 1-7
For this challenge I used the Pantene Repair & Protect Shampoo and Conditioner. This shampoo and conditioner are formulated specifically for chemically treated and damaged hair. This formula coats the hair in nutrient-rich lather to moisturize and repair while it cleans, repairing previous damage and preventing new damage from occurring.
This was the obvious choice for me since my hair was totally damaged.
After the first few washes my hair started to feel softer, smoother and shinier. I started to curl my hair again and felt more confident throughout my day. As a full-time blogger, I am constantly on social media. Having better hair made me feel more confident to be more active on Instagram Stories and share more of my life with you! I even had some very sweet followers comment on how good my hair looked! That totally made my day and reinforced that the Pantene Repair & Protect Shampoo and Conditioner was working!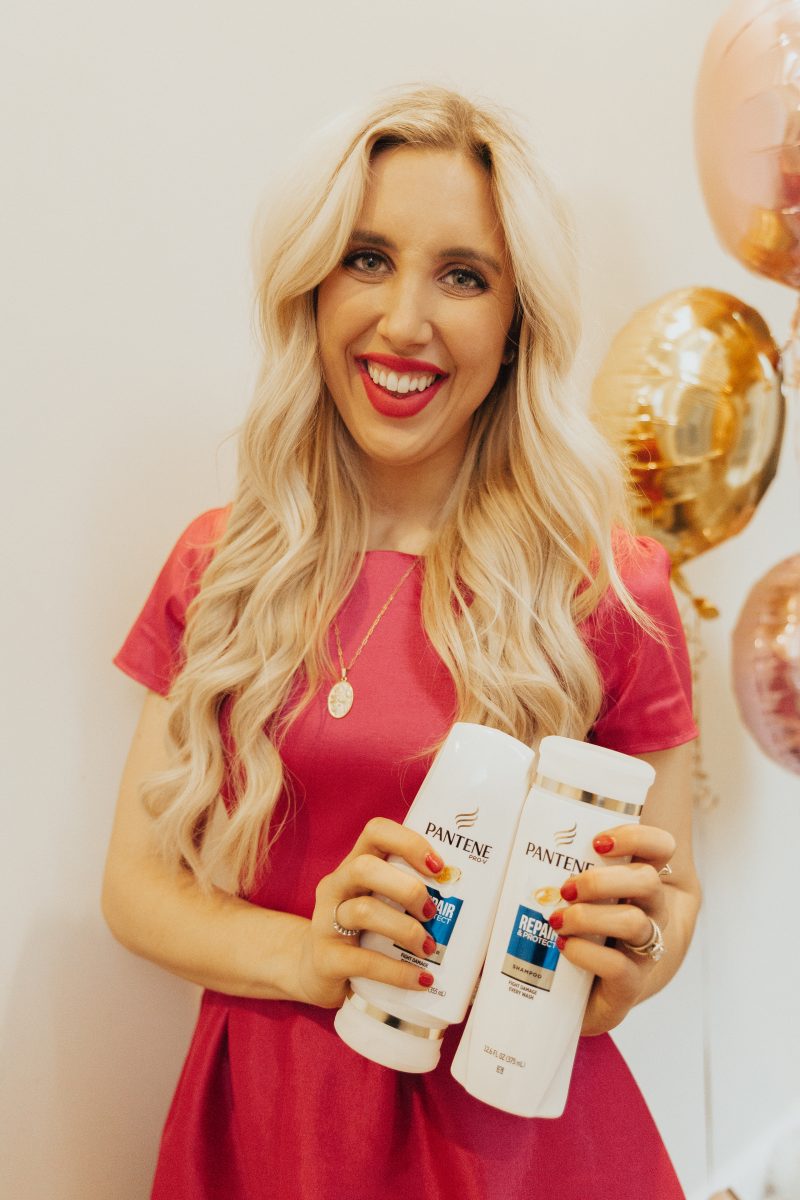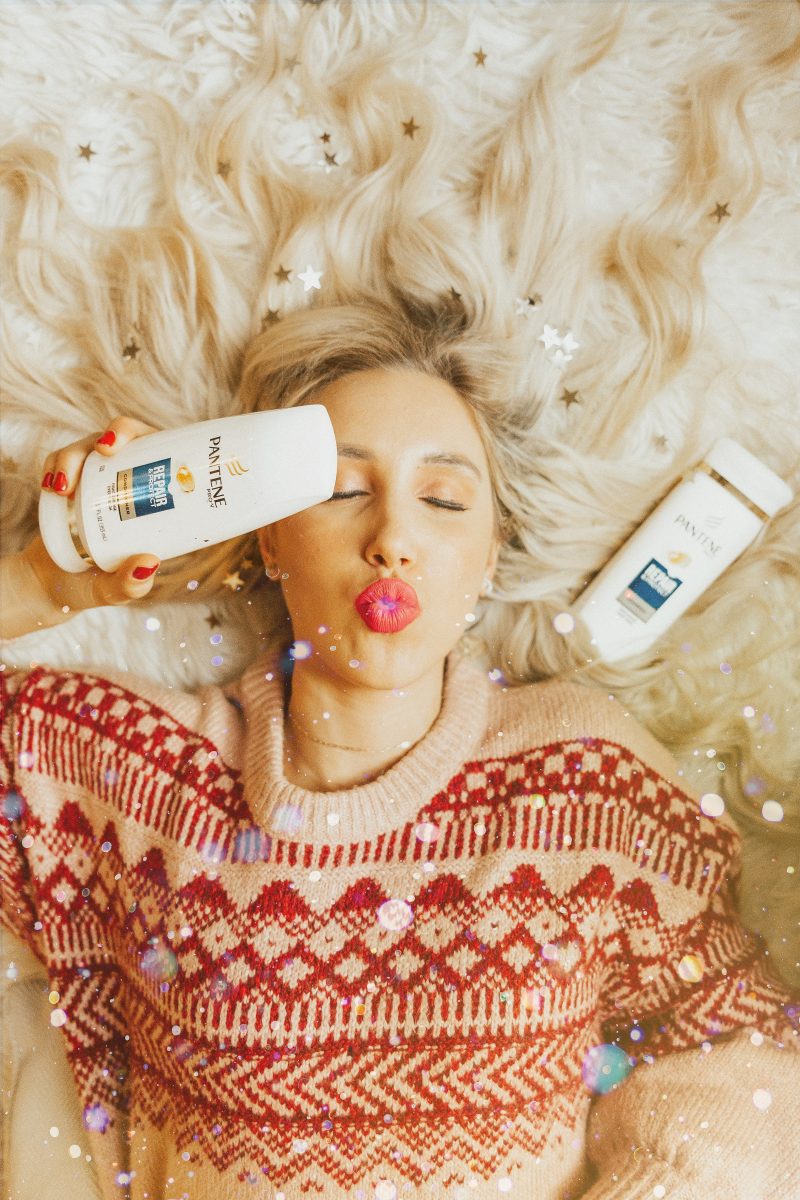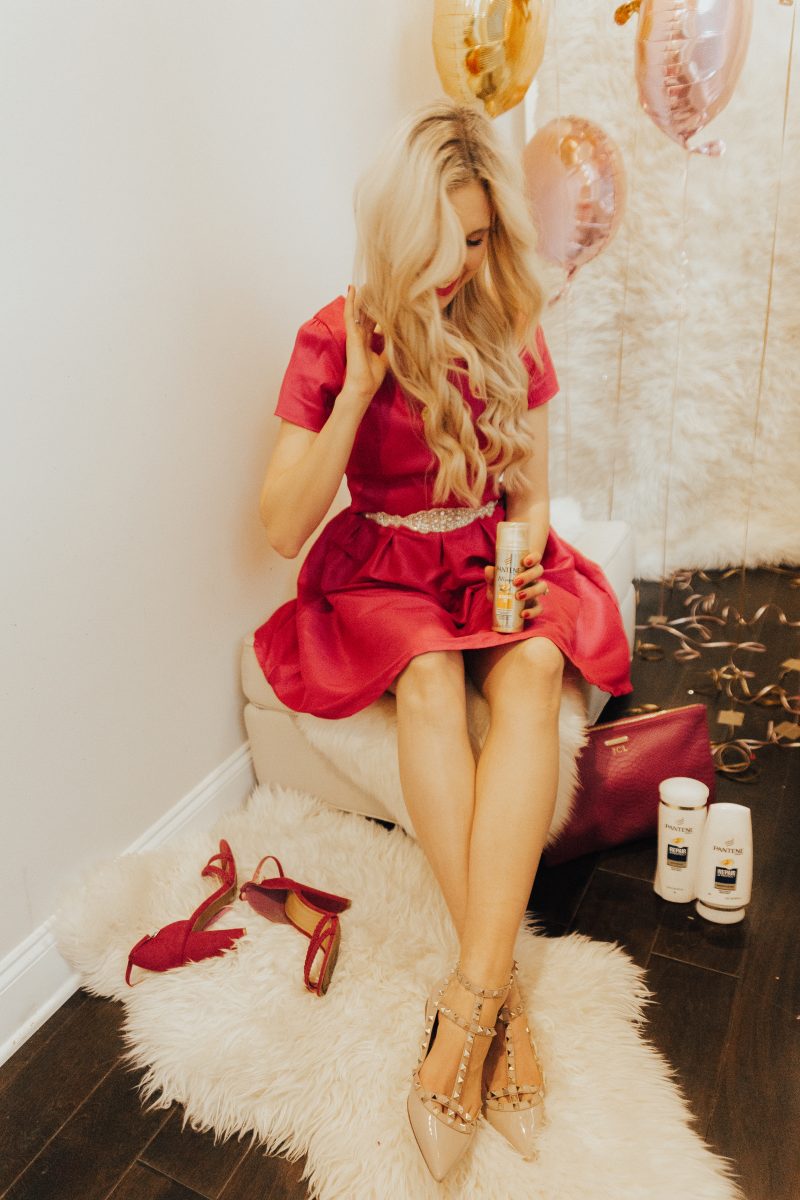 Day 8-14
I made it!! I have completed the 14 Day Challenge and my hair looks amazing verses day 1 when I started. I definitely feel more confident as I go about my day. I'm more active on social media and my curls are lasting longer because my hair is healthier, so I curl my hair half as much as I used to reducing the heat I'm putting on my tresses!
I can't say this product completely reversed all the damage I did to my hair this past year (bleaching my hair caused some irreversible damage), but I can confidently say that in 14 days my hair looks better now than it has in over a year and I will continue to use this product; especially because it's so affordable and works better than the expensive shampoos and conditioners I've tried to strengthen my hair.
Pantene has products for all hair types and you can take their hair quiz by clicking here!
Would you try this challenge?! Let me know in the comments below!
Thank you so much for stopping by Bush & Camo!
xx Julianna