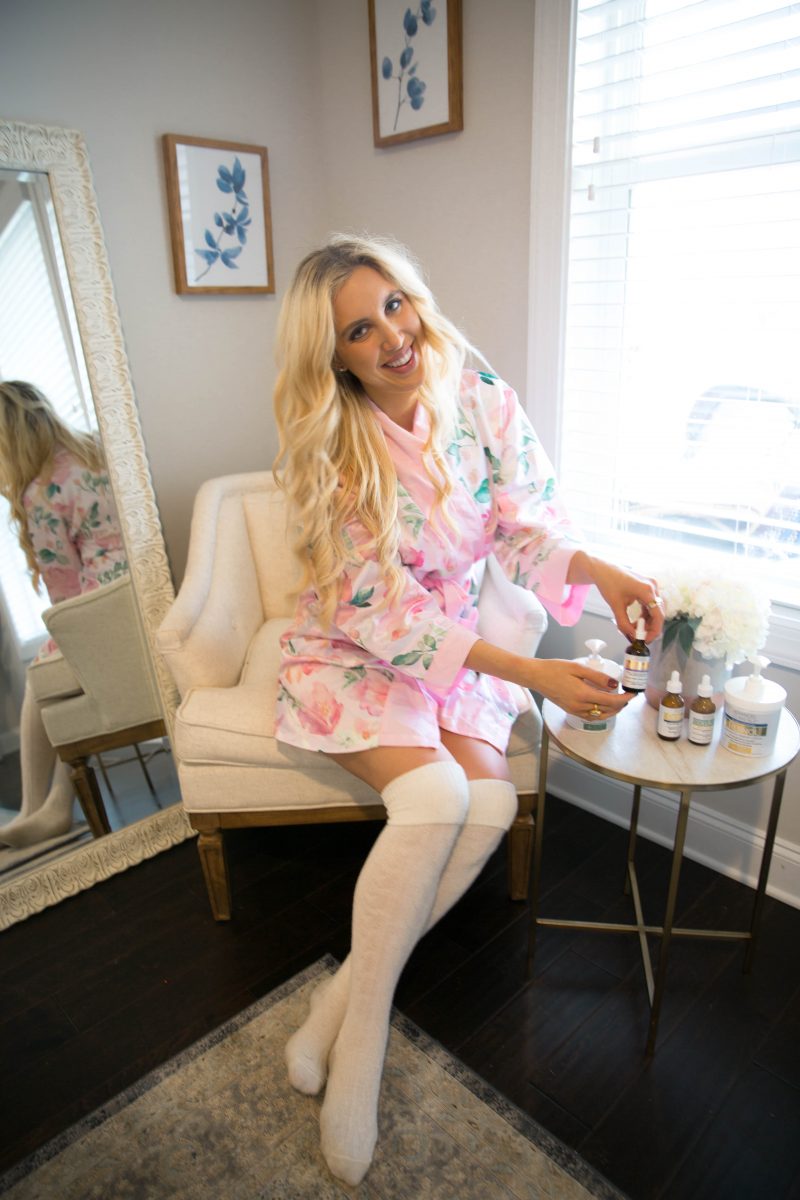 Welcome back to Blush & Camo! I'm so excited to partner with Advanced Clinicals to share with you my winter skin care routine and how I keep my skin glowing and moisturized. Oh, and my entire routine costs me less then $30! The winter can make your skin dry, dull, and flaky, but with the products I'm sharing with you today my skin feels ultra-moisturized.
In this post I'm breaking down each product I use, how much it costs, the benefits to using each product, and how my skin feels after I use it.
Advanced Clinicals is a brand I love and trust. Do you want to know the best part? Their items are super affordable and you can purchase everything I'm talking about today at your local Walmart!
Their products were developed by chemists who wanted to create affordable and effective skin care solutions. Advanced Clinicals mission is to offer powerful skin care solutions at attainable prices for their customers and all Advanced Clinicals products retail for $30 and under.
This is a beauty-packed blog post so grab a cup of coffee and enjoy!
First, Vitamin C Serum
I take a shower every morning after I come home from my kickboxing class and this is when my skin care routine starts! I love to ensure my face and body are well moisturized throughout the day. Here is the breakdown of what I use and the order I use them in!
On a freshly washed-face I apply my Advanced Clinicals Vitamin C Serum. I love using Vitamin C because there are so many benefits! Vitamin C diminishes the look of age spots, the antioxidants defend against environmental pollutants, and Vitamin C lifts skin tone for a healthier complexion!
My Advanced Clinicals Serum doesn't have a strong smell to it and I can get a 1.75 fluid oz. bottle for $4.82 at Walmart! Once I apply to my face using my fingertips I let the serum soak in for a few second before moving onto the next step! After applying this serum my skin feels firm and ready for moisturizer!
Second, Collagen Serum
Using a collagen serum is a new step to my skincare routine, but I don't know why I waited so long to add this step! This serum is my absolute favorite!! I cannot say enough positive things about the Advanced Clinicals Collagen Serum. This 1.75 fluid oz. bottle is $4.82 at Walmart.
The benefit to using the Collagen Serum is that it supports your natural production of collagen. And your skin will look plumper and firmer. There are also soy extracts in this formula that target sagging, lost elasticity and facial lines.
When I first started using my collagen serum I was very skeptical that it could make my skin look plumper, but IT DID!!! I noticed a huge difference after just one use and this serum also blurred my pores so my skin looked smoother (I told you this was my favorite product in my beauty routine!).
Just like the Vitamin C serum I also use my fingertips to apply all over my face (I like to use a generous amount). After I use this product I feel so glamorous!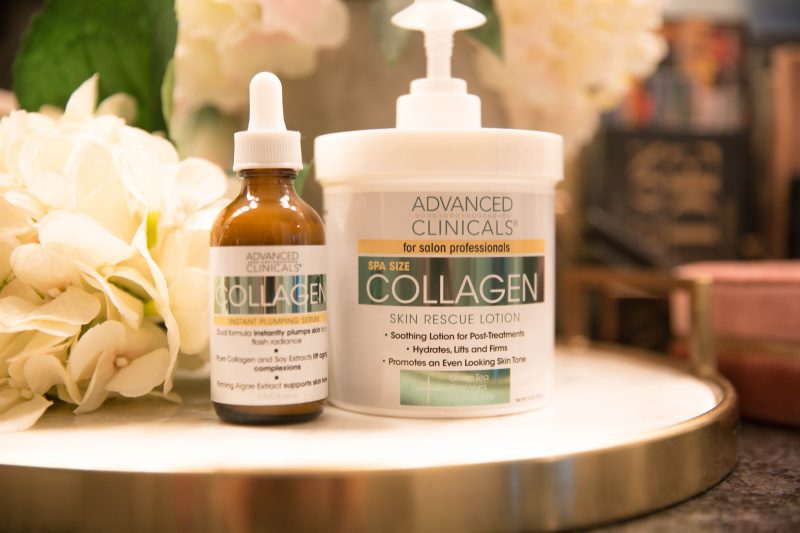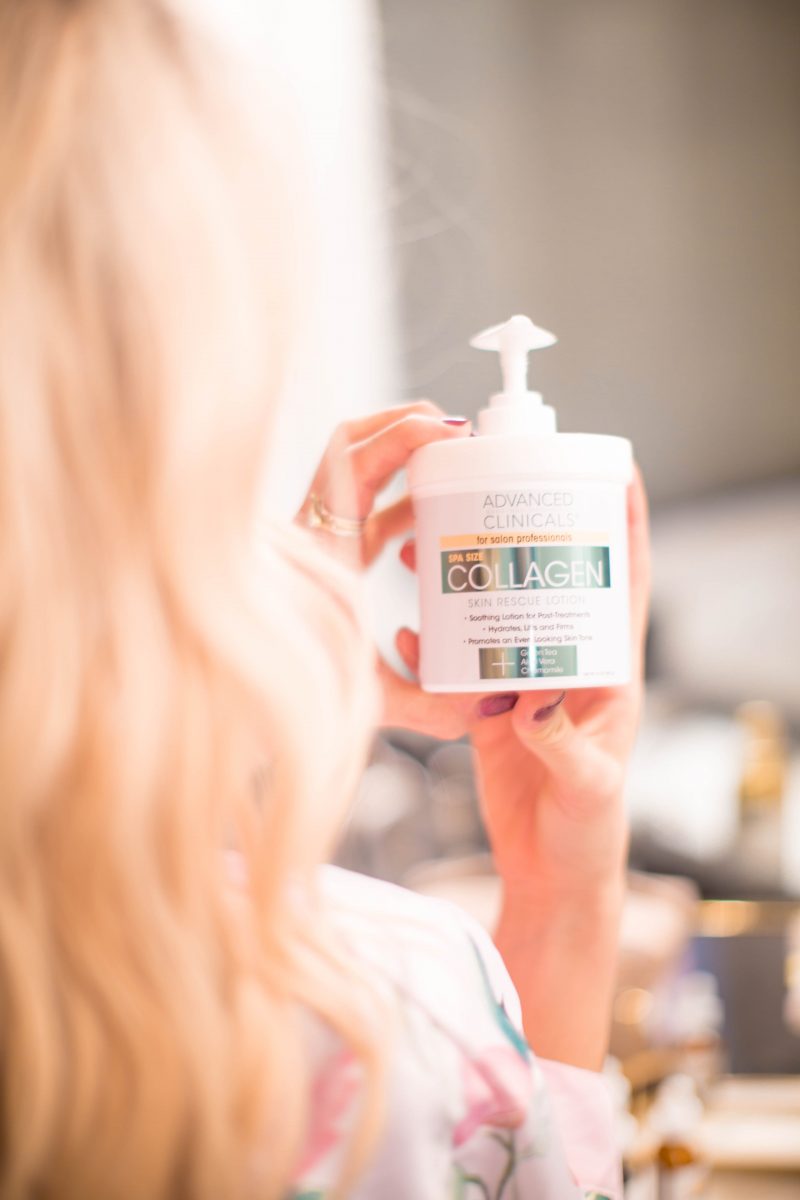 Then, I Apply Retinol Serum
This is a step I don't do every day and is part of my skincare routine I do every other day or every three days. The reason for this is because I don't feel the need to use it every day, but think it's still an important part of my skincare routine!
There are many benefits to using this retinol serum which includes reducing the visible signs of aging, helps replenish your moisture barrier using natural ingredients such as green tea, aloe vera, and chamomile, and combats aging.
My Advanced Clinicals Serum is $4.82 at Walmart! I apply a small amount all over my face and neck and tap it in using my fingers.
At this point in my skincare routine my skin feels amazing and I'm ready for moisturizer!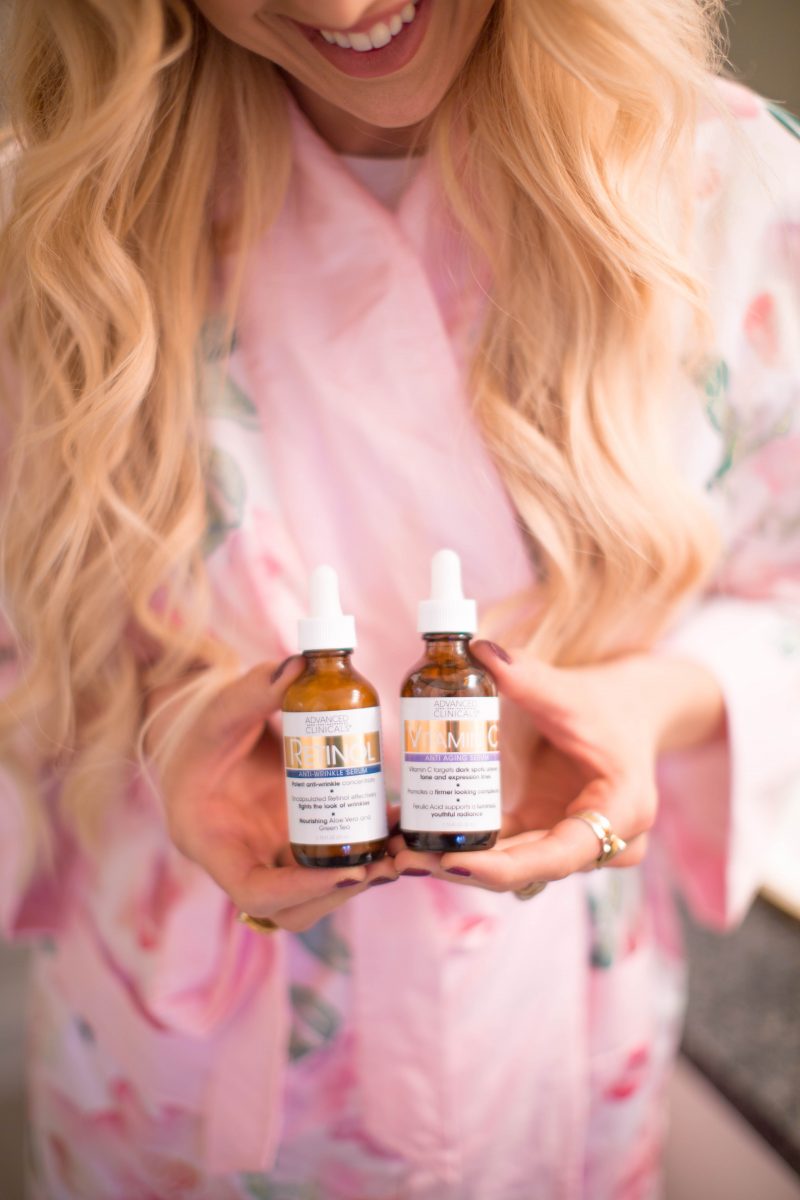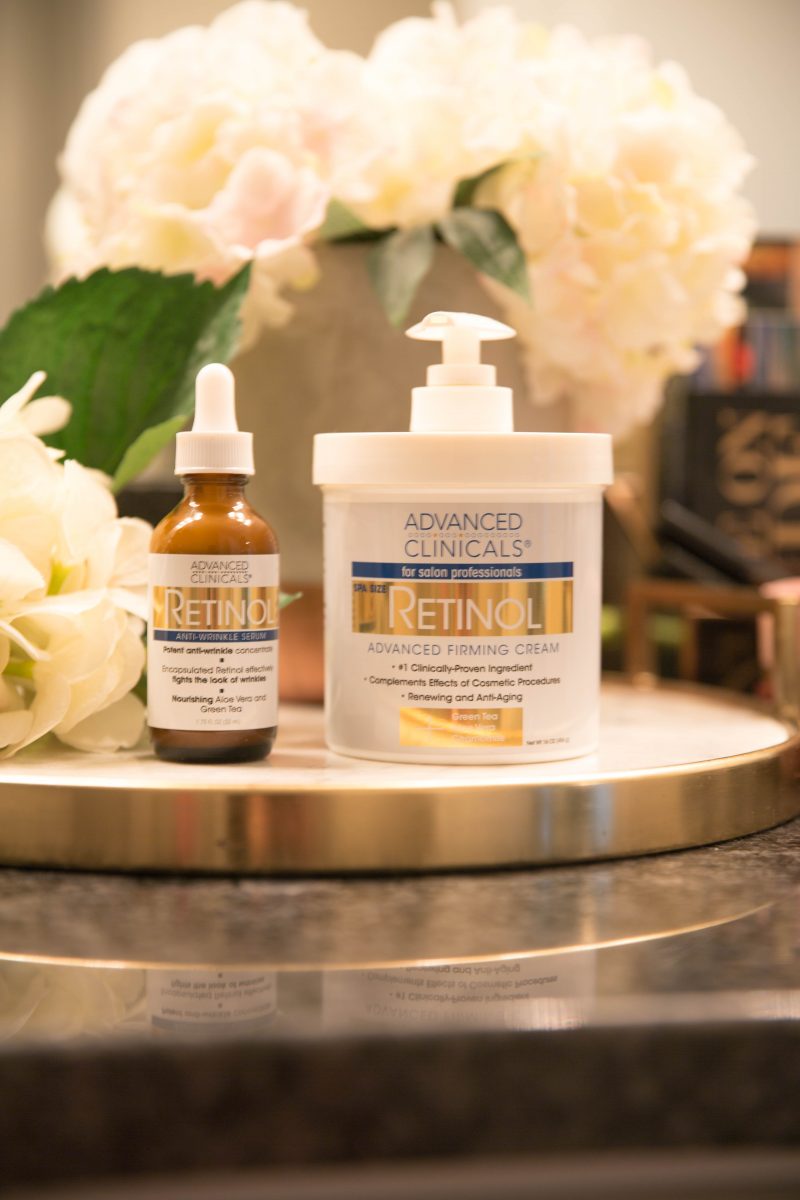 THE MOISTURIZERS I LOVE
After my serums I love applying my Advanced Clinicals Collagen Skin Rescue Lotion all over my face and neck. My spa sized bottle is $5.99 at Walmart! I've tried wayyyyy more expensive brands and products and they don't work as well as this moisturizer.
My favorite thing about this product is that it leaves my skin feeling so soft, plump, and I love the fresh scent that it has.
Advanced Clinicals also has a Retinol Advanced Firming Cream you can use as a moisturizer if you are looking to firm up your skin a little bit. This cream is $5.99 in the body aisle at Walmart!
I have drier skin in the winter and the Collagen Skin Rescue really moisturizes my skin. At night a few days a week I will apply the Retinol Cream.
Winter works hard, but Advanced Clinicals works harder and my skin feels amazing because of it and yours will too!
What did you think of today's post?! Would you try any of these products? Leave a comment below! I would love to hear from you!
xx Julianna
**Thank you to Advanced Clinicals for sponsoring this post! Posts like these make Blush & Camo possible!