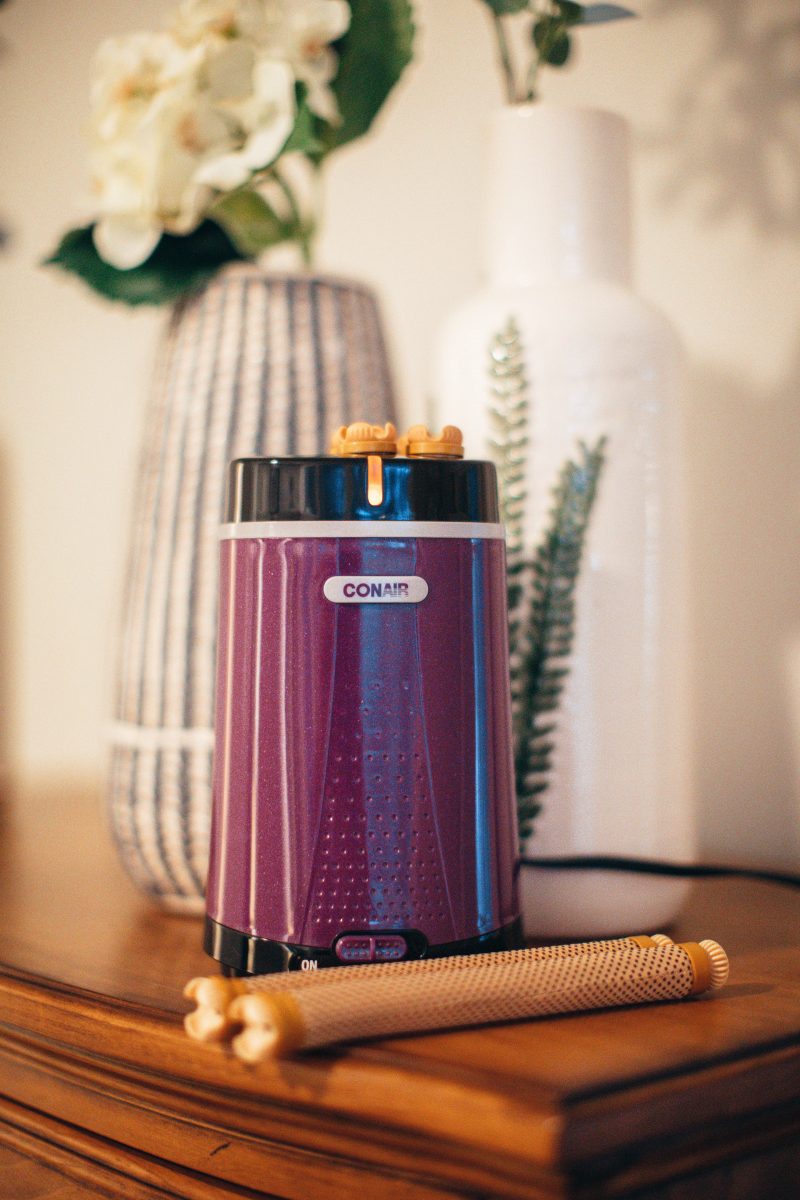 This is what Bun-2-Done looks like and the wands!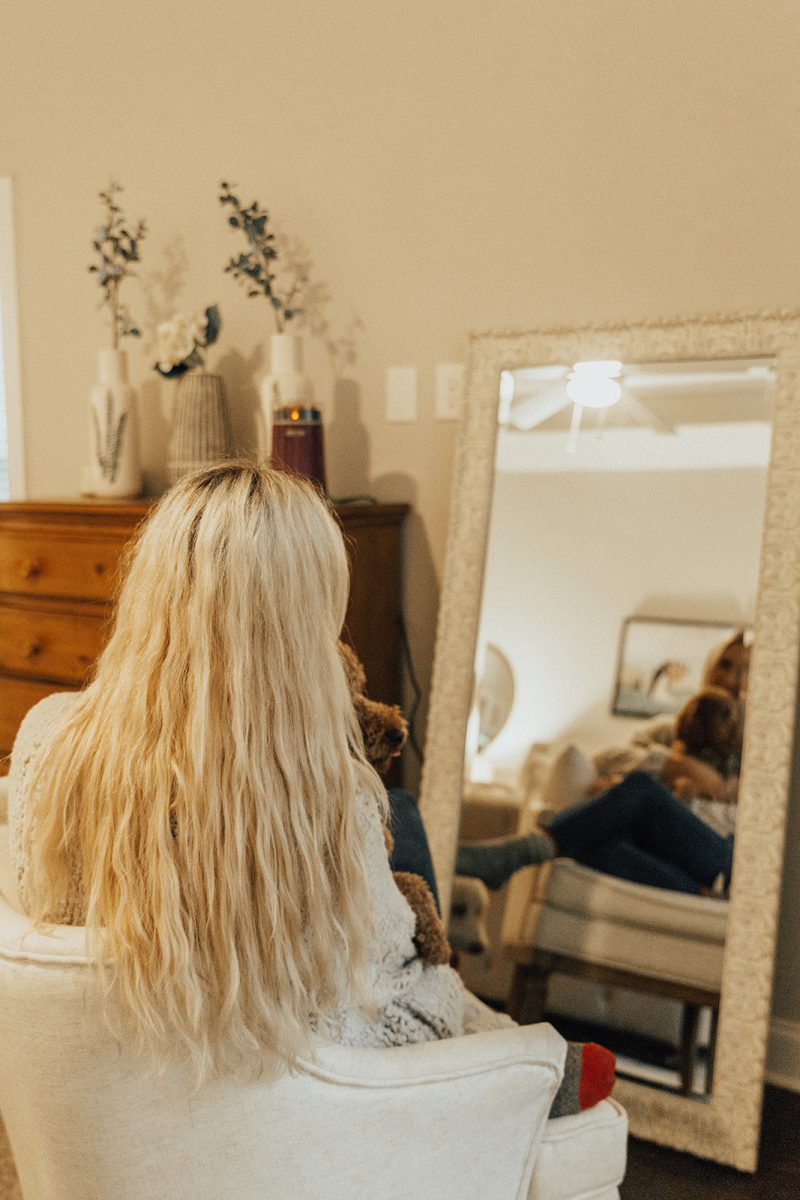 Before pic of my hair!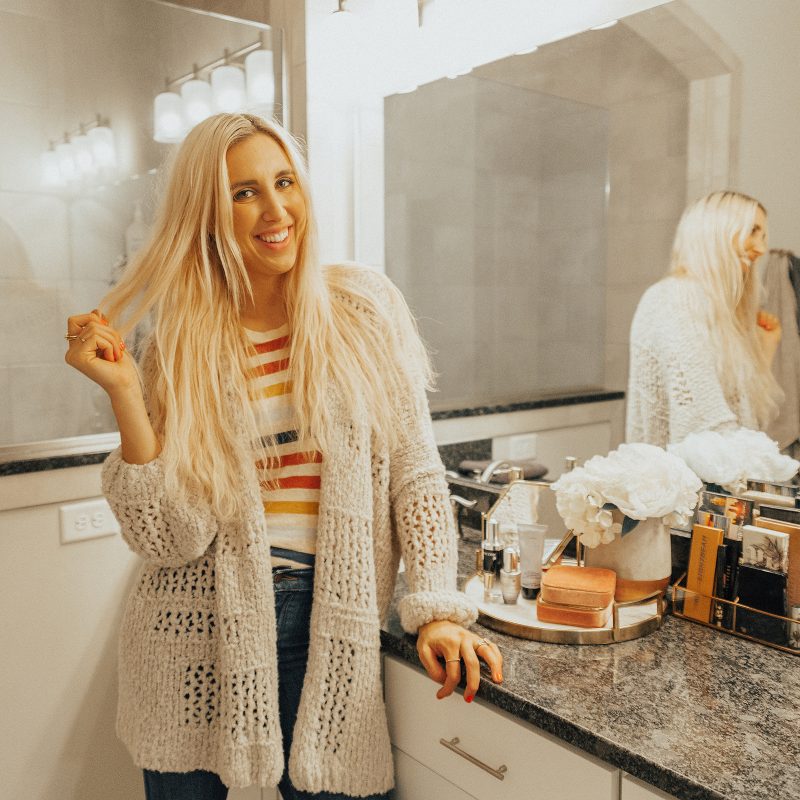 Before pic of my hair!
I am so excited to partner with CONAIR to bring you today's post! Y'all know I'm all about my mermaid waves so when CONAIR told me about their Bun-2-Done hair styling product I knew I had to try it!
WHAT IS BUN-2-DONE?!
I'm so happy you asked! Bun-2-Done is a styling tool that allows you to curl your hair while getting ready for the day OR while you are at work! This styling tool comes with six heated and flexible wands. Four of these wands are 6 ¼ inch and two are 7 ½ inch wands.
You simply take out a wand, wrap your hair around it, and roll your hair into a bun then use the Bun-2-Done's self-fastening wand to keep your bun in place. It was so simple to fasten the wand together at both ends! No clips needed.
HOW I USED MY BUN-2-DONE
First, I plugged in my CONAIR Bun-2-Done Styling Tool Kit to heat up the wands. I waited about six minutes before using my Bun-2-Done wands once they were all heated. I love that it didn't take too long to heat up.
Then, I parted my hair down the middle because I wanted to use two wands to put into two buns to create my mermaid waves! You want to use one wand for volume, two buns for waves, and three or more for curls.
After I parted my hair down the middle I put my hair into pigtails to secure the hair in place.
Then, I took one wand out of the styling tool kit. The wands heat up to 266oF. I was nervous that if I touched the more flexible part it was going to be too hot, but it totally wasn't. I was able to hold onto the flexible part of the wand without issue.
I put the first wand at the base of my pigtail and then rolled all my hair under and secured both ends together! It was that easy!
My hair is super thick, especially with my extensions in, so it did take me a little longer to roll once I got towards the middle of my pigtail where my hair is the thickest. Then I did the same thing on the other side.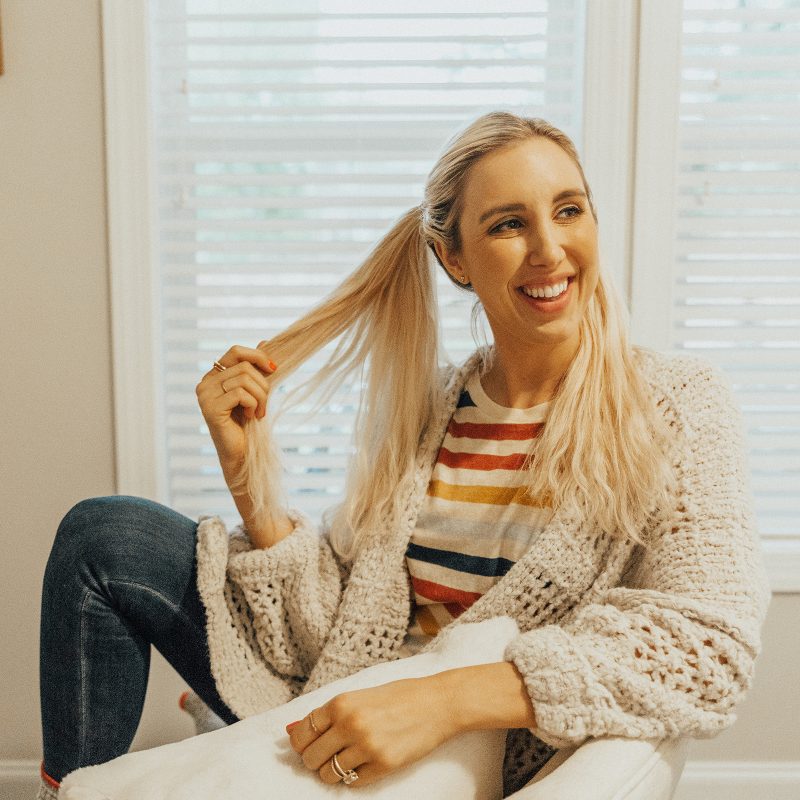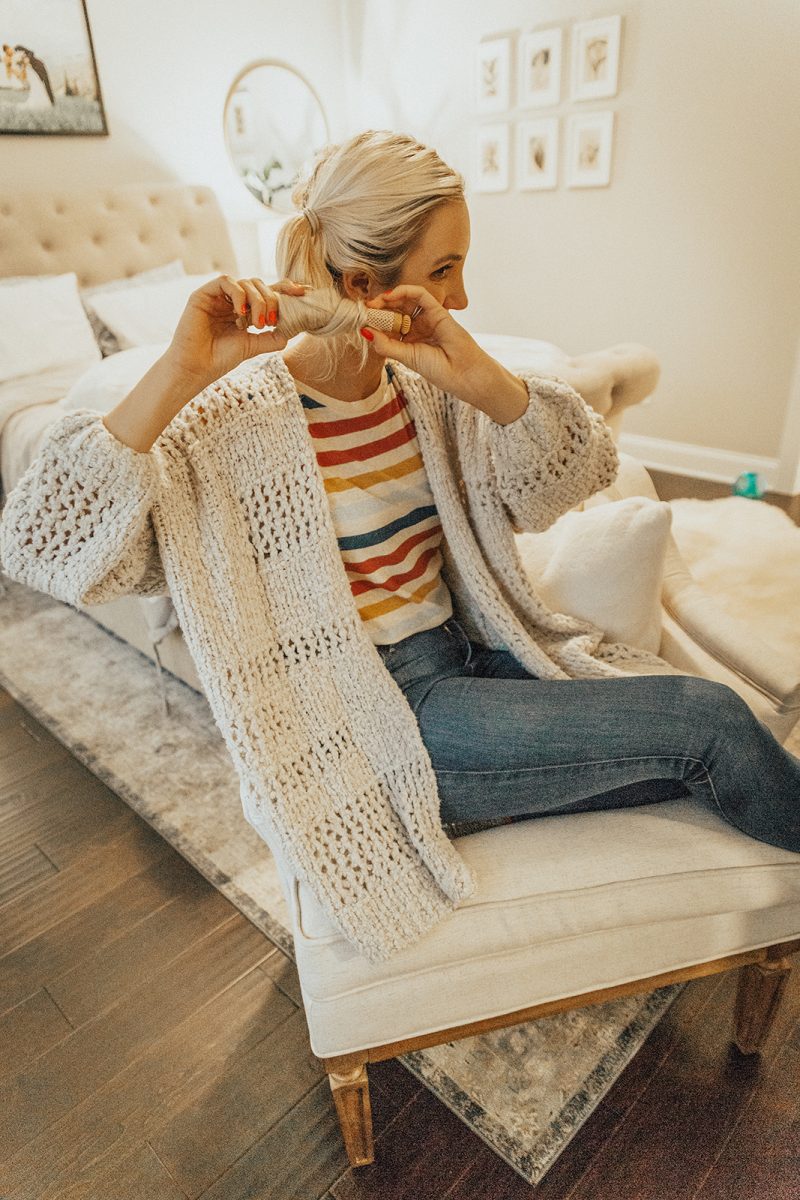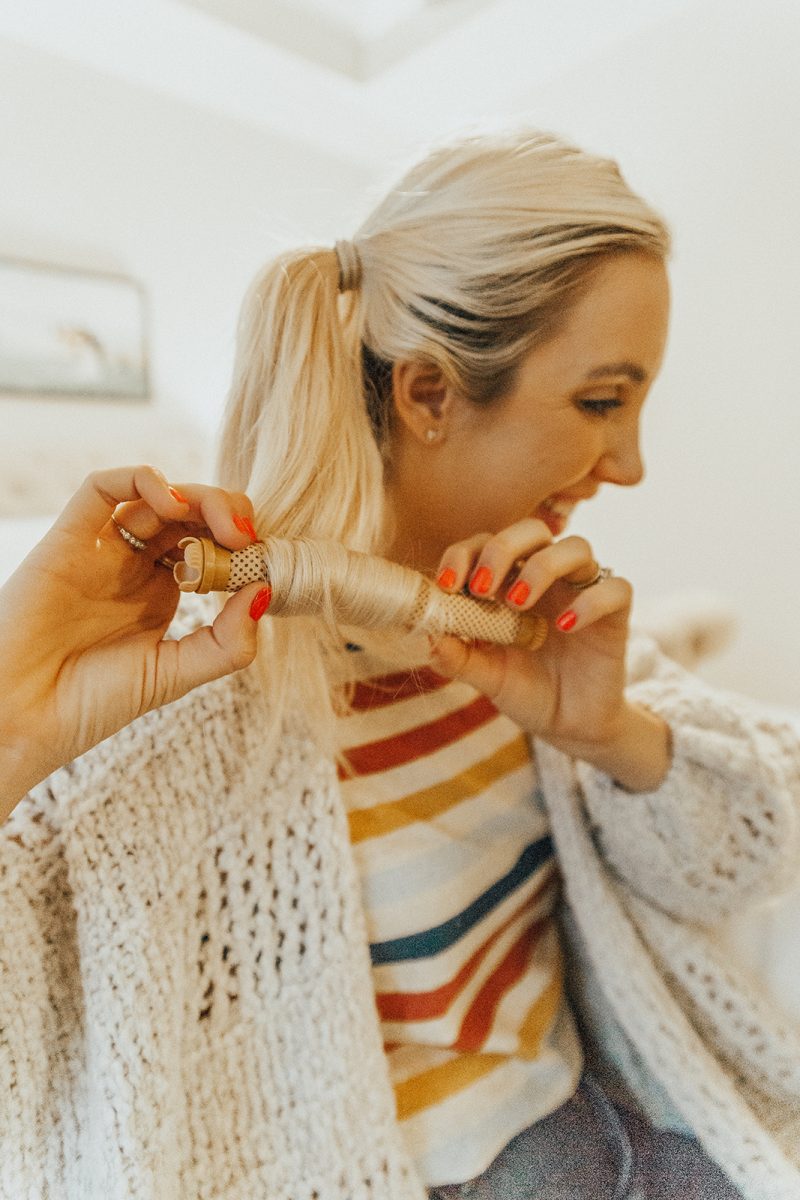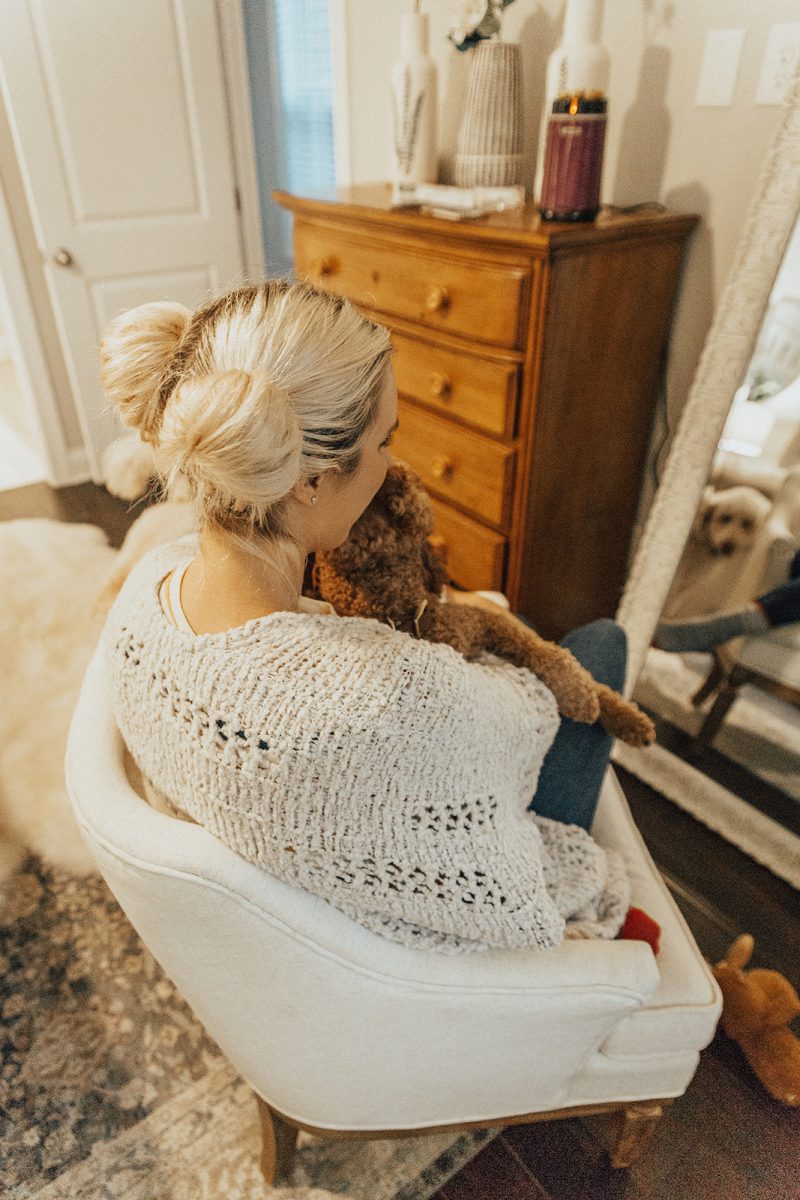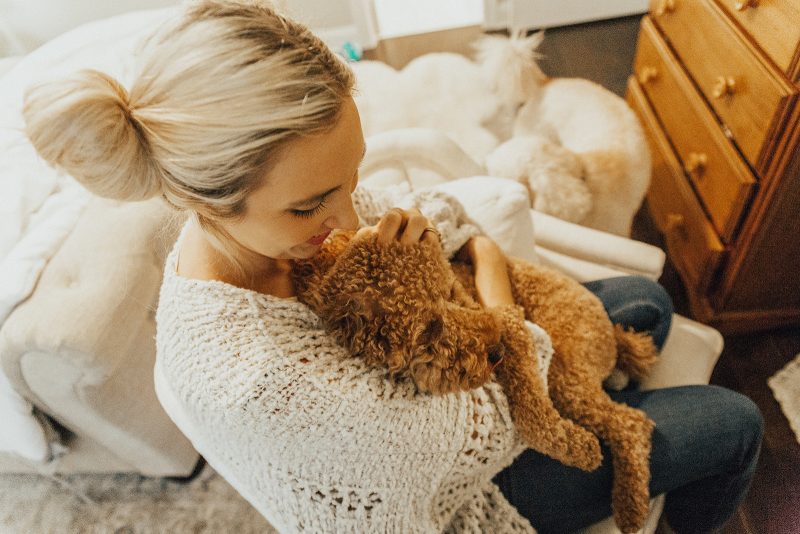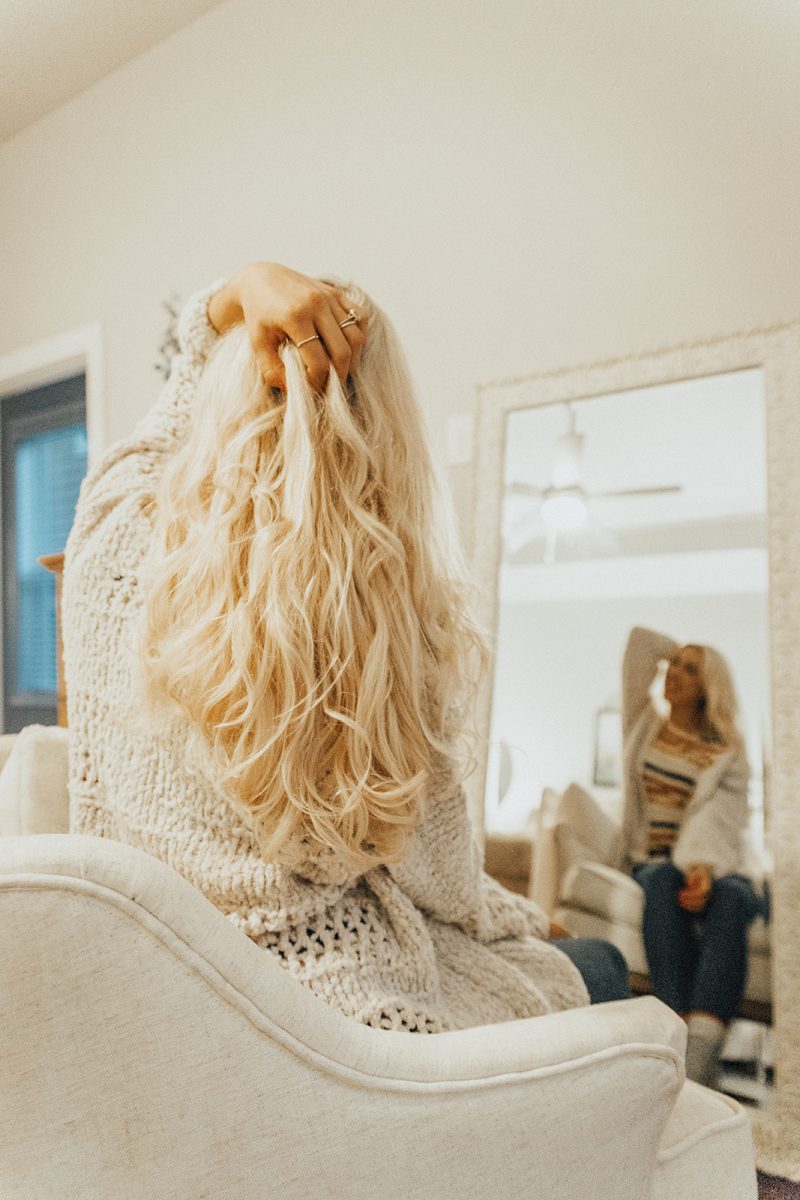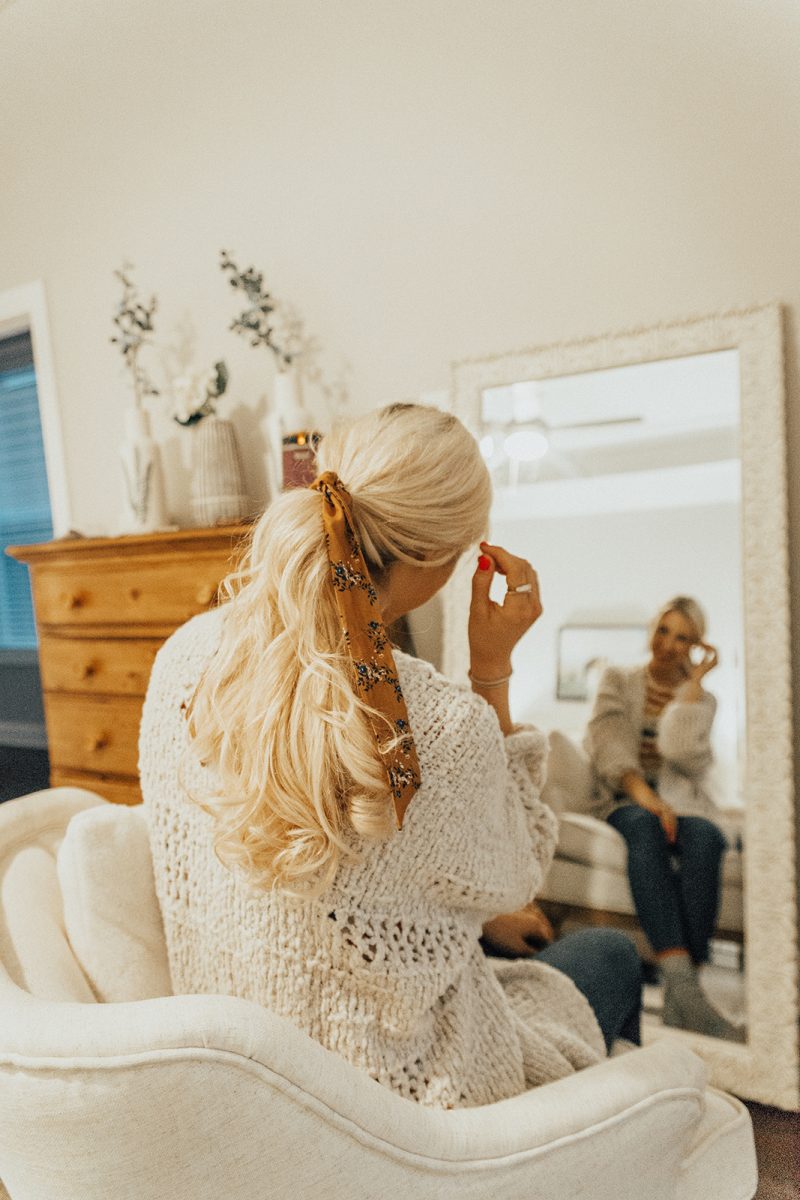 I left my Bun-2-Done wands in for 10 minutes and was left with some gorgeous curls!
I love how cute my ponytail looks at the end styled! The wands are also available in a brunette color if you have darker hair so you won't see the wand when your bun is in place.
What do you think?! Let me know in the comments below!
This is such a great product for the girl on-the-go. The best part about this product is that you can use one wand to create a low bun and wear this to work! Then, when you are ready to out after work you simply take the wand out and you have gorgeous volume and curls!
I can also use these wands when I am traveling. I can put my hair into a bun while traveling and then as soon as I get to my destination I can pull the wand out! What jet-lag?!
*Thank you CONAIR for sponsoring today's post
Thank you so much for stopping by Blush & Camo!
xx Julianna