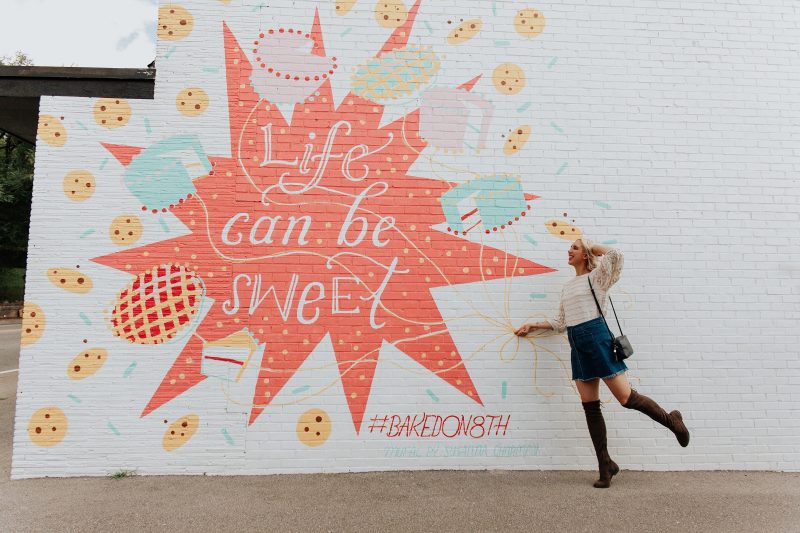 Welcome back to Blush & Camo! I've noticed over the past few days one of the most popular comments, or questions, is how do I find my locations to shoot?!
In today's post I'm breaking down the top three ways I find blog post locations for the best pictures possible! Let me know what you think of today's post in the comments below and make sure you follow me on Instagram for daily inspo here!
GO ON PINTEREST
This may seem obvious, but if you are traveling to a new city, just moved to a new city, or are just plain out of ideas on where to shoot my best recommendation is to go onto Pinterest. Pinterest is a wealth of knowledge on the most Insta worthy spots in any city! I usually type in "Most Instagram worthy spots in (fill in your city)". This will give you a baseline of areas you may not have known about, or known about but didn't know what the address was!
While Pinterest is helpful this is not a one stop shop for finding the best locations! Pinterest will usually give you the most popular spots, but won't necessarily tell you some of the local spots to take pictures. This is where tip #2 comes into play!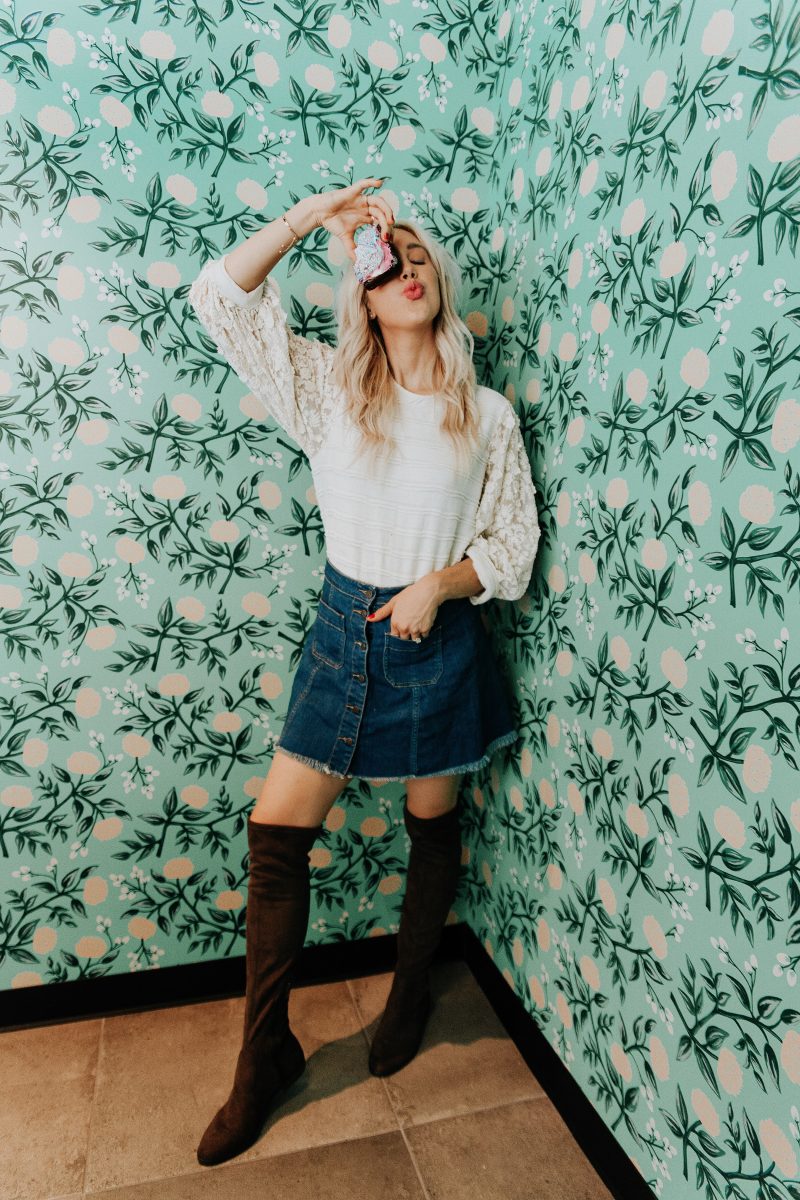 FIND BLOGGERS IN THE LOCATION YOU LIVE OR WILL TRAVEL 
Instagram is one of the best places to find places to shoot! Especially for those not so common places Pinterest might not give insight or location info about!
If you live in a certain area, or plan to visit a certain area make sure you follow some bloggers who give you major inspo. Save some of the photos you absolutely adore and don't be afraid to reach out to them!
When reaching out you want to say something to the effect of "I absolutely loved your post on (fill in the blank). I am planning on traveling here (or I also live in the same area!). Would you mind telling me where to find this location?".
I get DM's all the time asking for where the location of certain areas in Nashville, or bachelorette parties coming to Nash and wanting to get some Insta worthy pics. Every time someone reaches out I feel honored to have been asked and am more than happy to give recommendations or addresses of certain sites!
Sometimes you don't even need to reach out because the blogger already put the geo tag on the picture they posted (heck, yes!).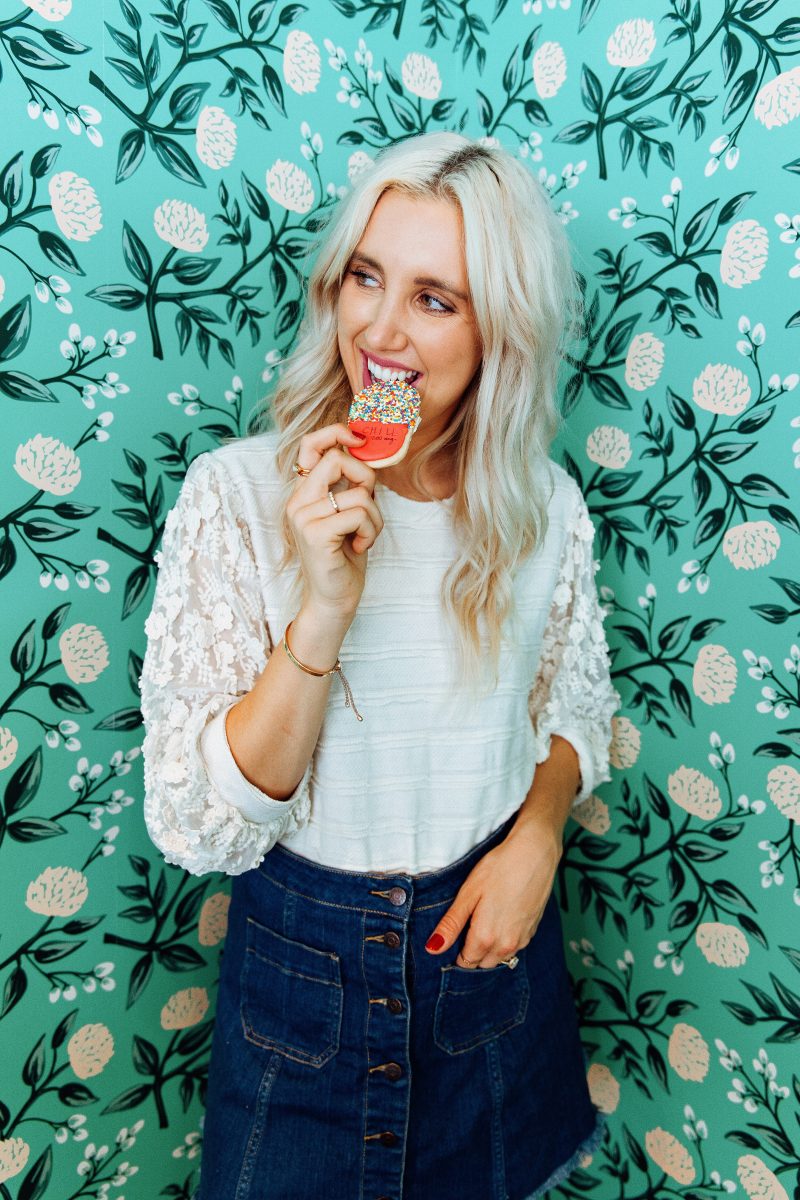 TAKE A DRIVE 
This tip is if you're visiting an area for a long weekend, or already live in the area. I am always driving around Nashville and when I find a location I love or want to shoot at I pull the car over and write down the cross street. I do this for murals, cute coffee shops, and any other outdoor location will be Insta worthy for photoshoot.
Crazy?! Maybe. Effective? Oh yeah.
I love using this method because sometimes you find hidden gems no one has taken pictures of yet, and you can expand the amount of locations to shoot at for your most swoon worthy content. When I found the bakery Baked on 8th I had never heard of it and no one I knew had taken pictures of it, so when I drove by and saw the shop I immediately wrote it down! That bakery is filled with Insta worthy pictures waiting to be captured!
These are my three tried and true ways of finding amazing locations! Do you find locations differently? Let me know in the comments below!
Thank you so much for stopping by Blush & Camo!
xx Julianna