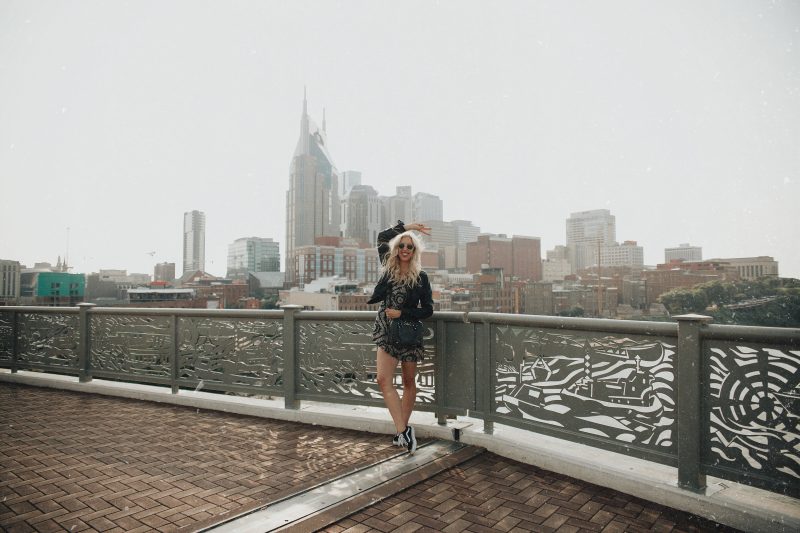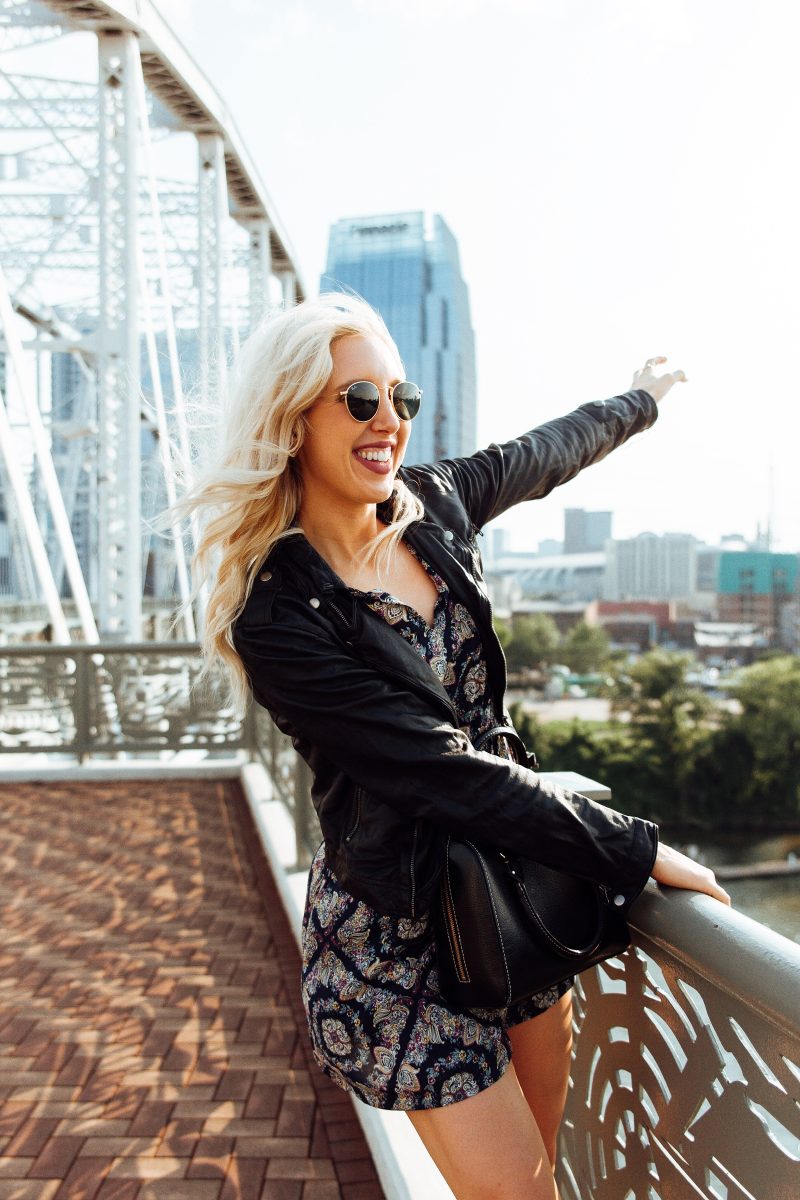 Welcome back to Blush & Camo! Ever since moving down south the fall doesn't really start until mid to late October. This is super problematic because fall is my favorite season and I love all things cozy, oversized, and plaid! I can totally understand getting discouraged when you live in the south and think you can't style fall looks, but you totally CAN!
I'm sharing with you ladies how to style a fall outfit even when ridiculously hot outside (it was 97 degrees here yesterday as I write this post!). No matter what the temperature is it won't stop me from rocking some fall inspired looks and today I'm giving three style tips so you can too!
Let's get styling!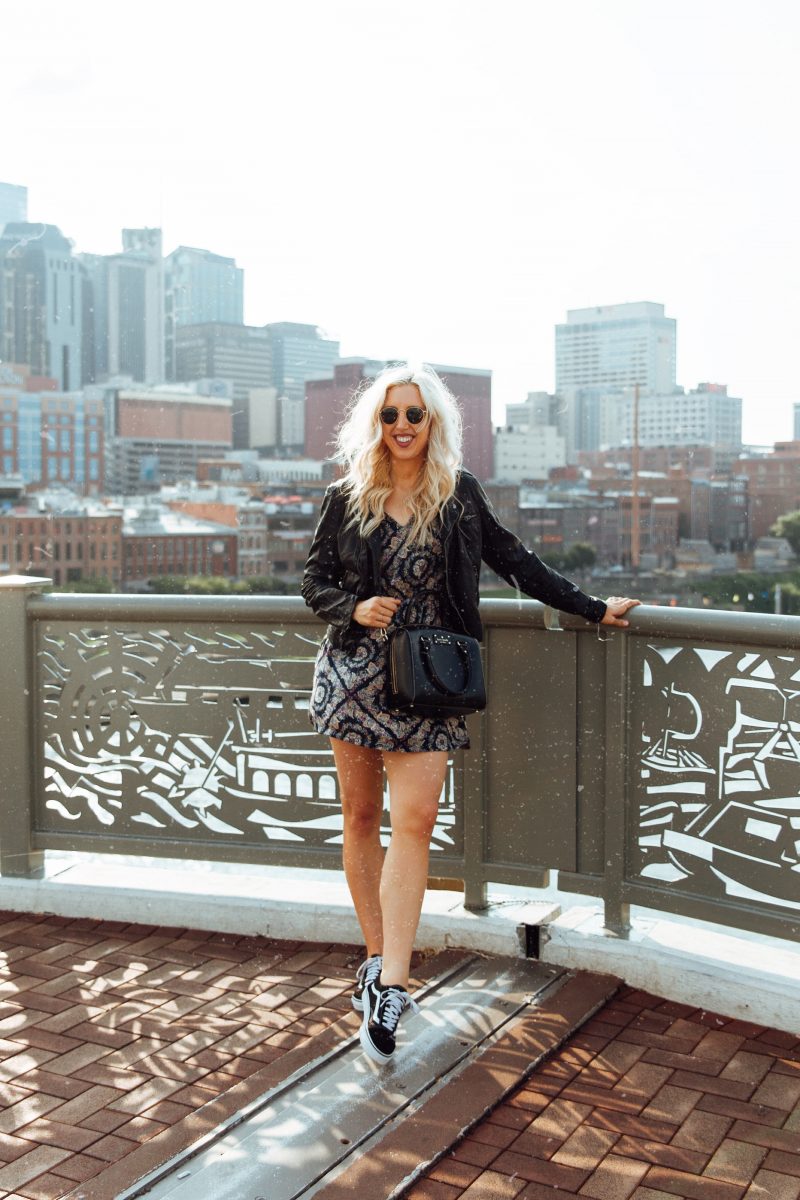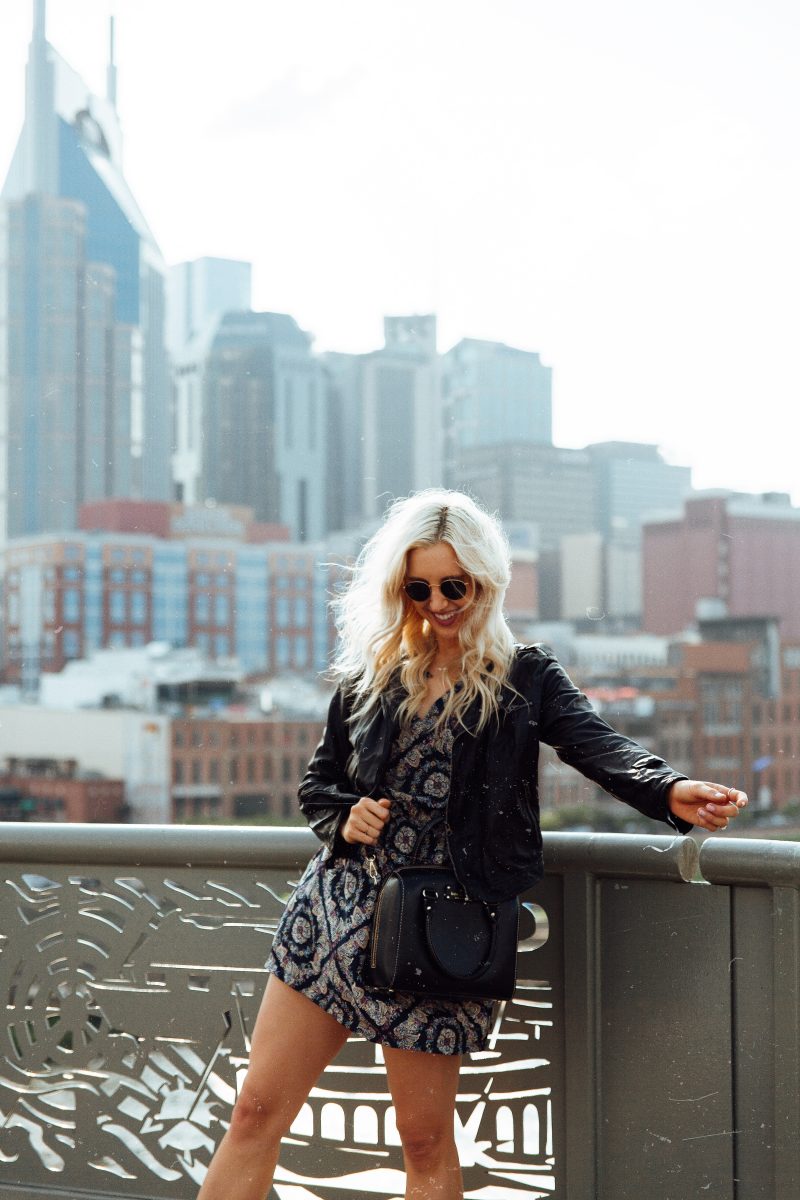 WEAR A SUMMER DRESS 
Summer dresses are the perfect, and easiest, way to layer and accessorize during the awkward phase of "is it still summer or is it fall yet?!".
The big tip here is you want to wear a summer dress that does not have any prints on it- or if it does- you want the print to be darker because fall style is more subdued with hues. The reason for staying away from prints is because many summer prints are lighter colors and have seasonal patterns such as bright pink floral or sailboats.
Using a summer print such as the examples above are hard to transition into fall. Choosing a dress in a solid hue is not only super chic, but will allow you to accessorize with fall items to create your look!
I opted for a very lightweight printed dress which is darker in color so it gives off more fall vibes!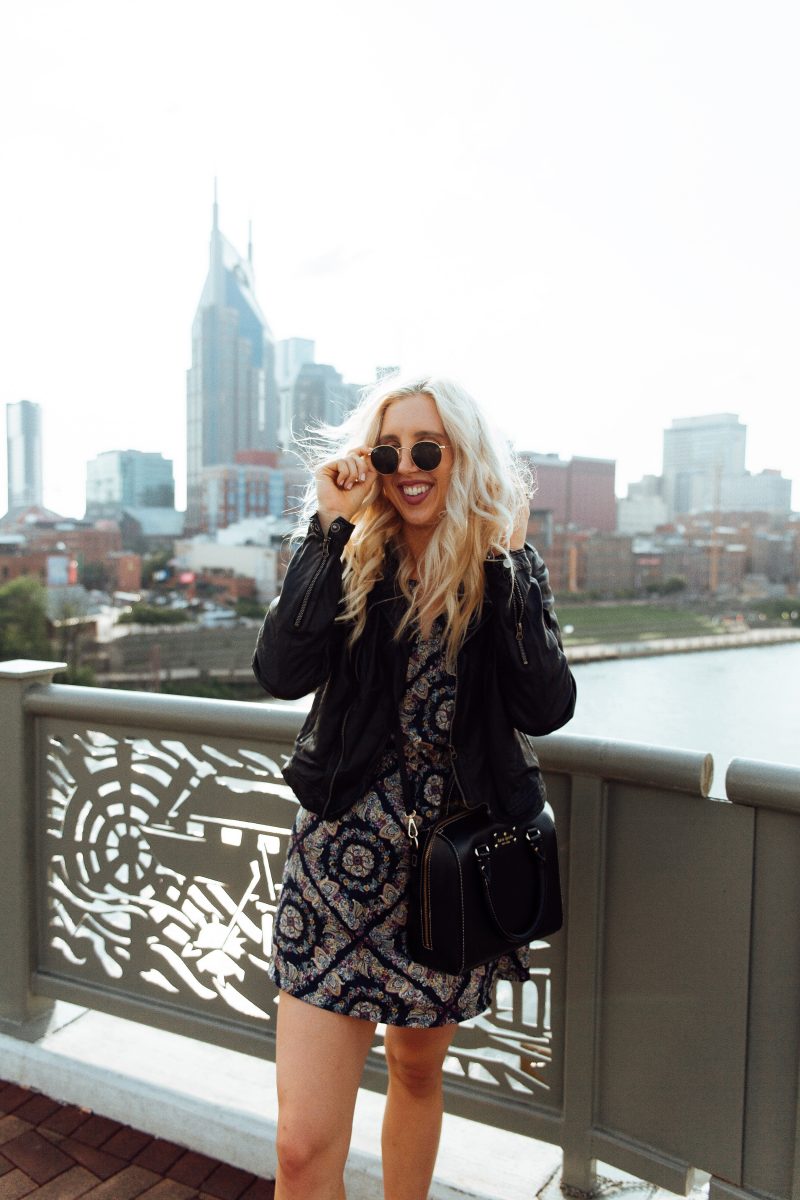 ADD A LAYERING PIECE 
Fall, or cooler seasons, are all about layering. This is also optimal with creating outfits because you are easily able to take layers on and off depending on the air conditioning inside and the hot temps outside!
Perfect fall layers are cardigans and leather jackets! A fun fact about me it that I never used to wear leather jackets until last year I woke up and was all about the leather jacket! Now I can't stop wearing them with fall inspired looks!
A good style tip when layering is to play around with varying lengths of your layers. My leather jacket is shorter while my dress hits right about the knee. This gives the optical illusion that my dress is longer then it really is!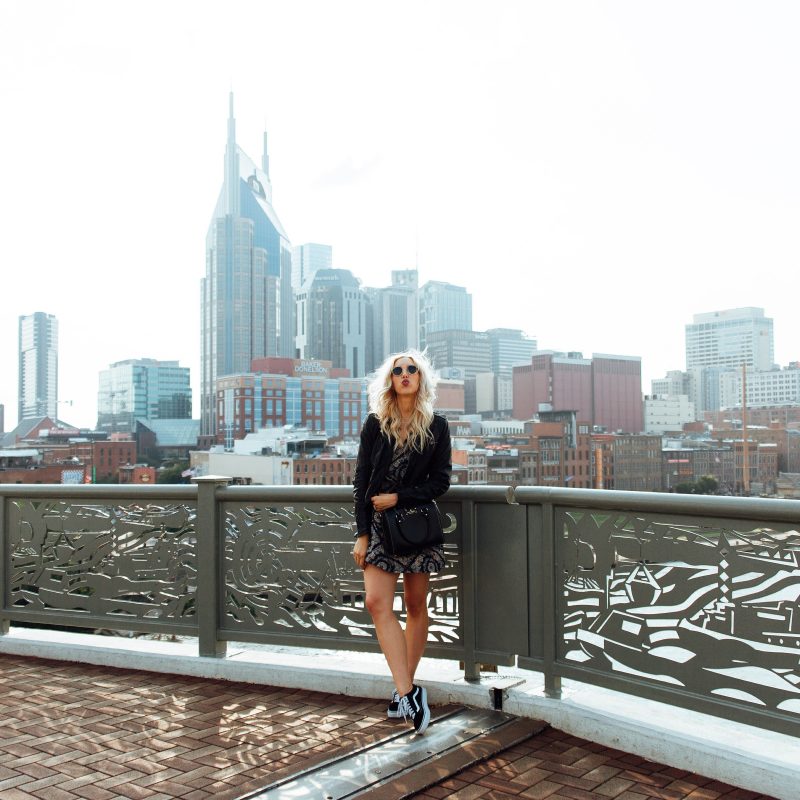 IT'S ALL ABOUT THE SHOES
You know the saying "you can tell a lot about a person from their shoes?". Well, I'm coming up with the saying "you can tell a lot about the season from a persons shoes!".
I highly recommend rocking your favorite pair of boots or booties when styling this transitional look. The reason is because boots are a cooler weather shoe and will help to give your fall more fall vibes than summer vibes.
If it's just insanely too hot to wear boots or booties opt for a darker shoe like I did in today's post. If I would have worn booties this outfit would be major fall goals, but it was over 90 degrees when Taylor and I took this pic!
What do you think about today's post?! I would love to hear from you in the comments below! Thank you so much for stopping by Blush & Camo!
xx Julianna