Welcome back to Blush & Camo! Today I'm sharing the top Netflix shows to watch while we practice social distancing. I know there's a lot of fear and uncertainty going on in the world right now. I hope this post gives you the tiniest bit of relief for a short period of time while you binge watch a really great show!
Here are the best shows to watch right now! How many have you watched already?! Let me know in the comments below!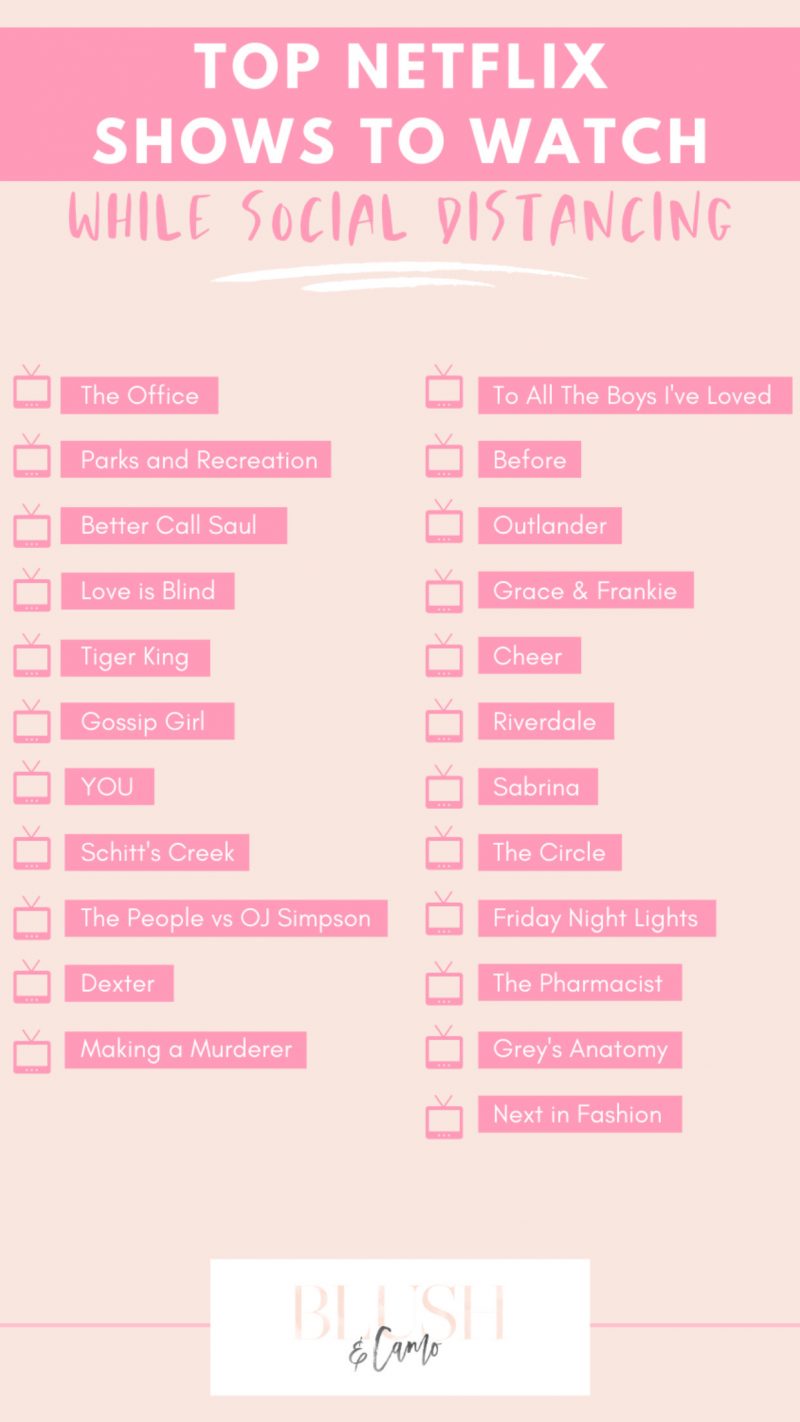 You can follow me on Pinterest by clicking here! 
Get more daily inspo by following me on Instagram and TikTok!
Thank you for stopping by Blush & Camo!
xx, Julianna