Welcome back to Blush & Camo! I wanted to share some of the items I tried on this past weekend at the Nordstrom Anniversary sale + link everything that I have bought so far. I'm loving all the cozy cardigans and sweaters that are on major sale right now! I love wearing these items all fall and winter long, but hate the price tag that comes with these chunkier closet pieces. That's why the Nordstrom sale is great! While I can't believe we are already thinking about fall (some stores I've been in have Halloween items for sale already… What?!) I would love to know what your favorite item(s) from the sale are! To shop all the best items from the #NSALE I did all the work for you in this post here!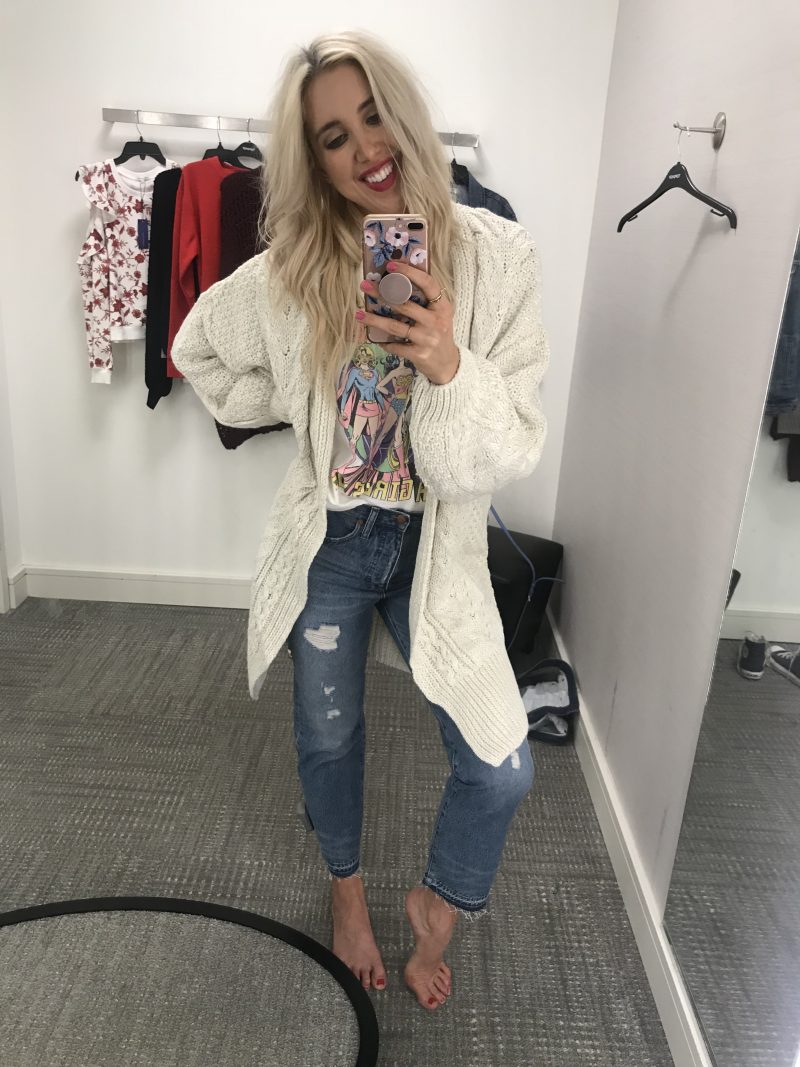 I love how cozy and chunky this cardigan is! It's oversized, an oatmeal hue, and great quality. I thought this sweater was going to be around $200 when I tried it on, but it was only $49 from Topshop! Finding quality pieces at affordable prices are hard to find and is, again, another reason why I love the Nordstrom Anniversary Sale so much! I am wearing the size 8, but could have sized down and worn the size 6. I would say this runs TTS given it's meant to be oversized! I was not planning on purchasing anything when I tried things on this past weekend, but I did end up purchasing this cardigan! My sister also saw my Insta Story and made me purchase her one too!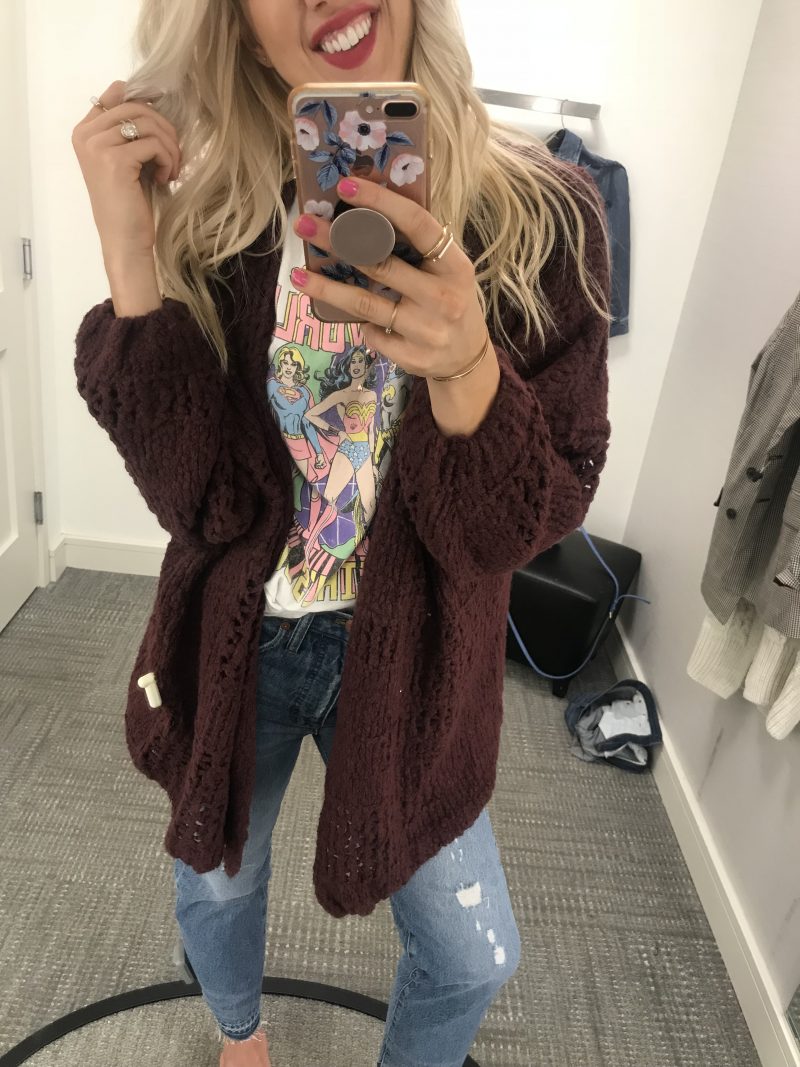 We have to talk about this Free People cardigan! I purchased this the first day of the sale and loveeeee how oversized and cozy it is. I got the white color instead of the plum, but am so happy I did. After transitioning out of the military I needed to add some everyday staples into my wardrobe, since I was only wearing civilian clothes (as we call them in the military!) on the weekends. When I looked at my closet I realized that I didn't have everyday staple, and had more statement or trendy pieces.
This was one of the pricer items I purchased from the sale at $99, but oversized, chunky cardigans are never going to go out of style. I am 5'10" and wearing the M/L in this photo!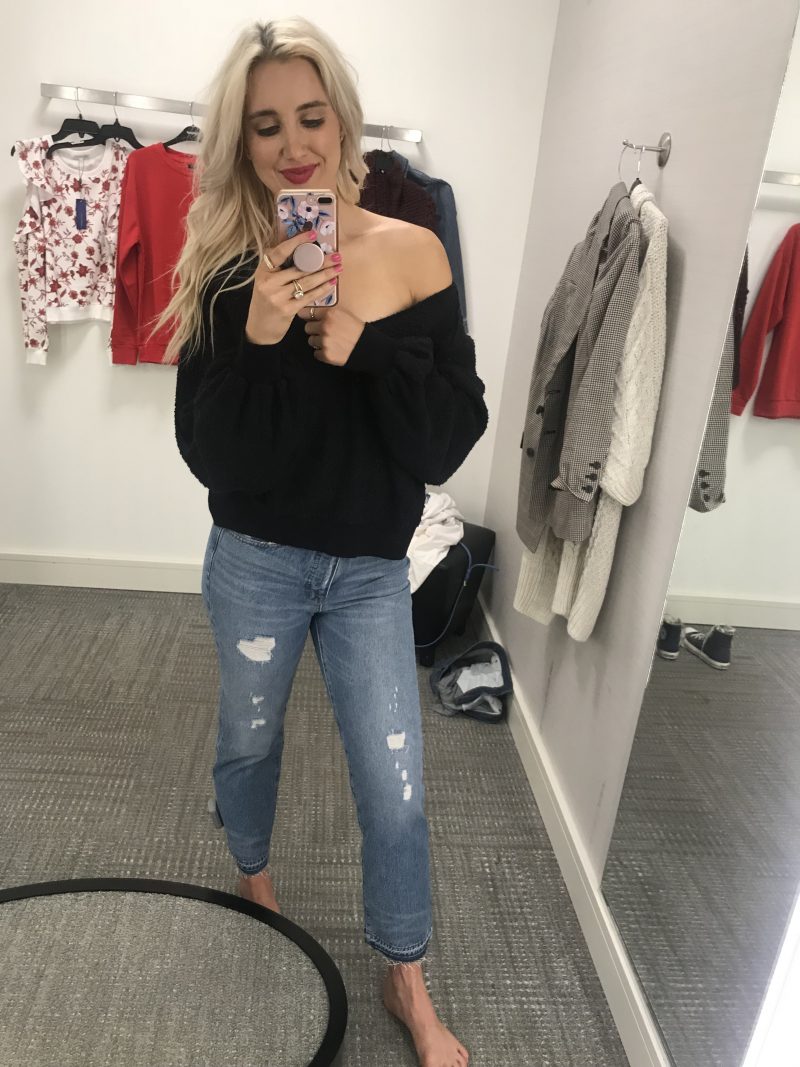 This is another Free People sweater that is $51 during the sale. This is a piece that you can wear to work (depending on the dress code!), date night, grabbing coffee, etc. I love that it is very versatile and can be styled numerous ways- oh it's ridiculously comfy!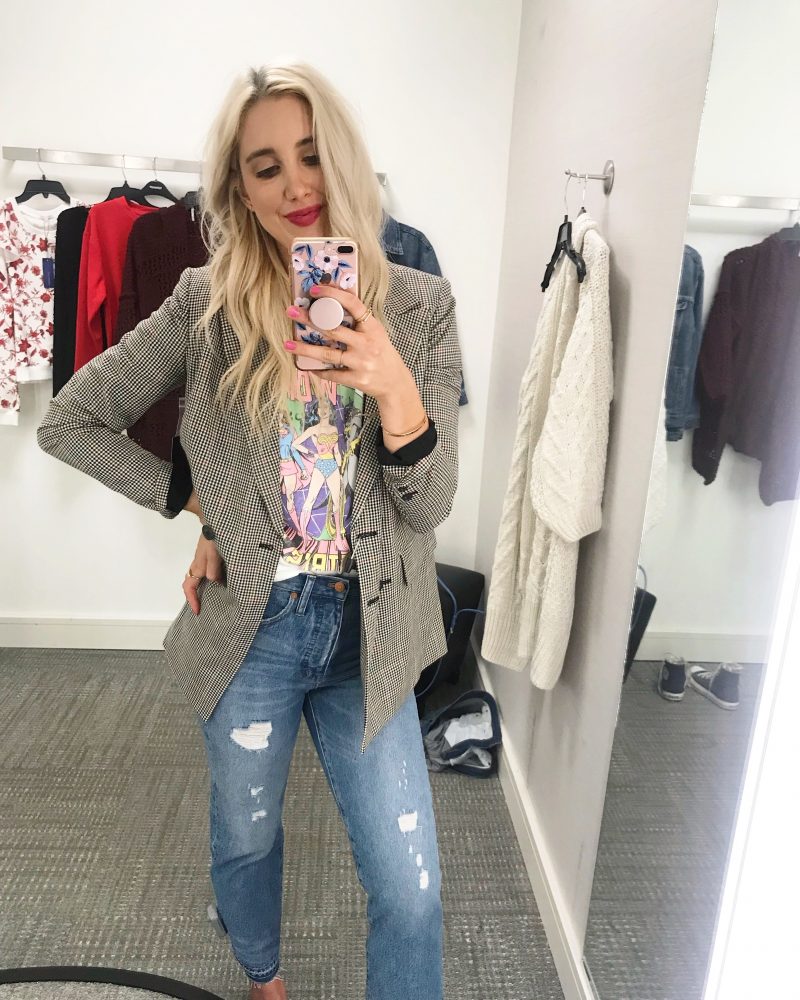 This blazer is PERFECTION! I love that you can style this with a graphic tee and jeans for the weekend and then also dress up and wear to work. This is the ultimate day to night piece for your fall wardrobe and I am going to get an insane amount of use out of this piece this fall, and many seasons after because this is such a classic!
OTHER ITEMS I PURCHASED 
From the sale I also purchased a pair of slide on flats I can wear both to work and on the weekends! I tried these on in the store and they were super comfy. I got the color navy, and know that I will be pairing this with dresses, dress slacks, and jeans this fall.
The items I purchased from the sale I knew I would wear for more than one season and am looking forward to building my civilian wardrobe (I've been waiting years to do this!).