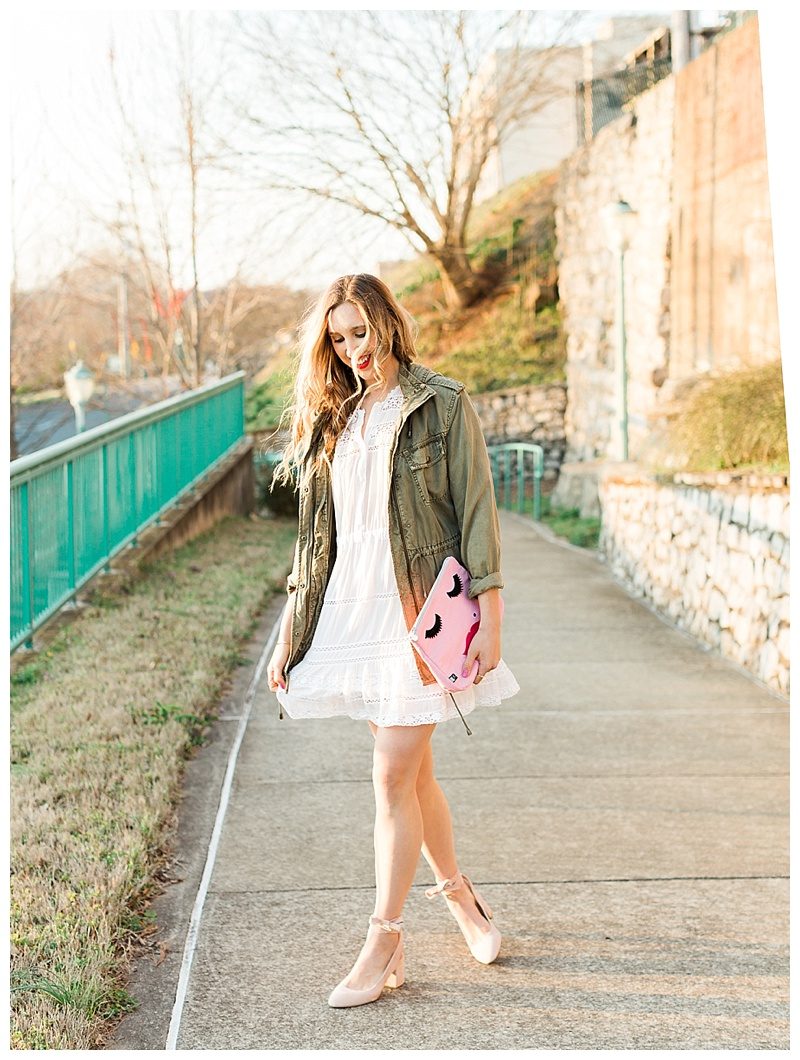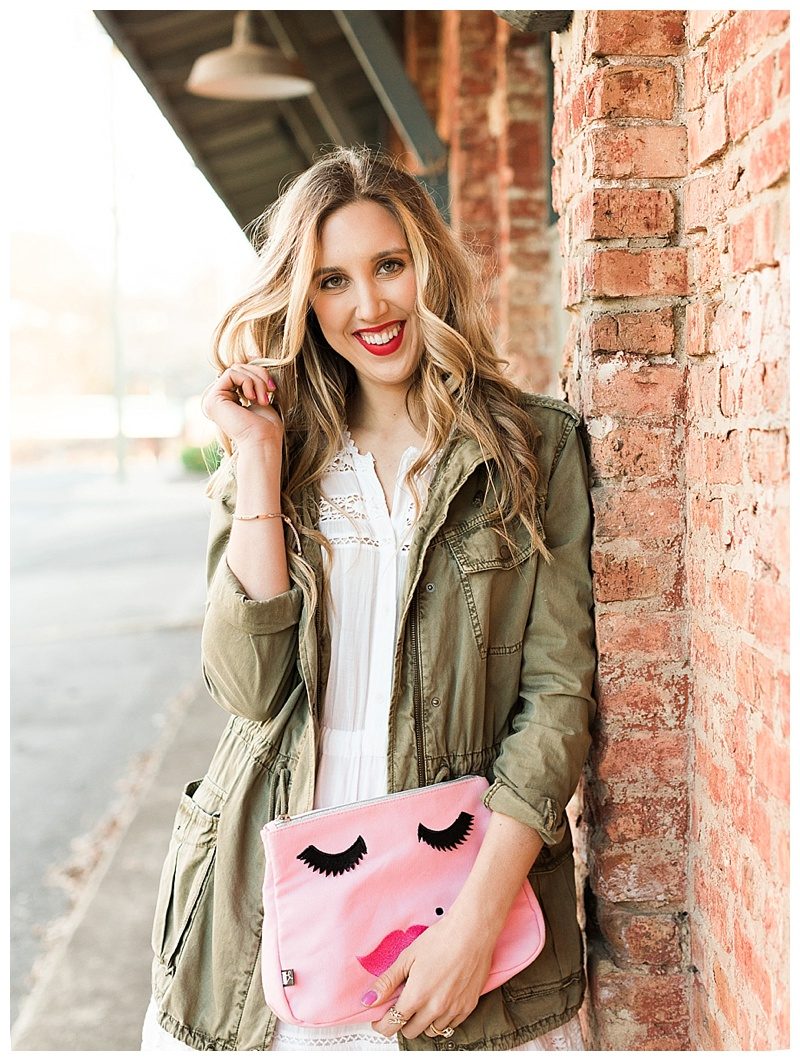 Hello, Gorgeous! Have you ever rolled out of bed in the morning (let's be honest, you probably pushed snooze one too may times!), are running a little late, and still don't know what you're wearing? As a fashionista you always want to look your best, but there are those mornings when you just don't have the time or energy to pore your creative styling soul into your workday outfit.
Girl, I got you.
In today's post I'm breaking down the easiest, and I mean easiest, styling formula to help you get ready in a matter of minutes. Put this formula in your styling "toolkit" so when mornings like the one above pop up you look chic and fast! And who knows, those extra minutes you saved creating an outfit you can now put towards grabbing a quick cup of coffee on your way to work (#MajorWin!).
Ready to find out what this fashion formula is?! Let's get styling!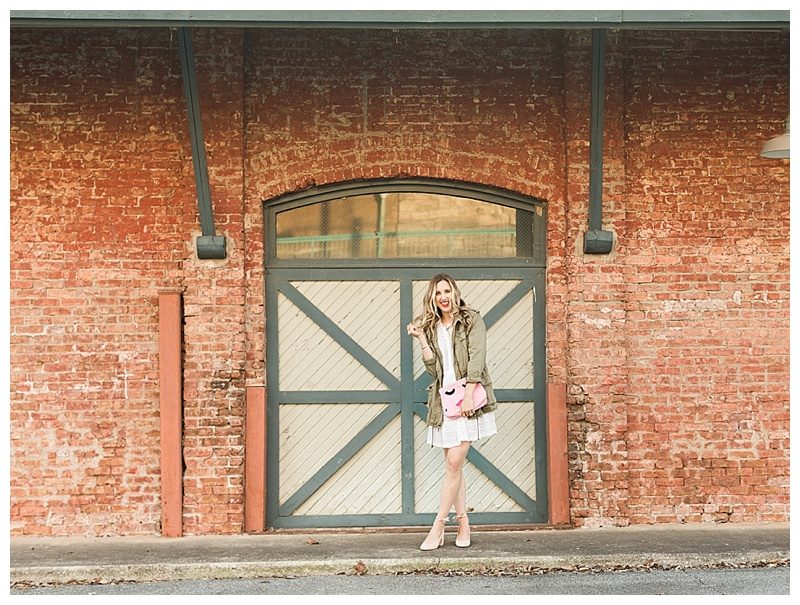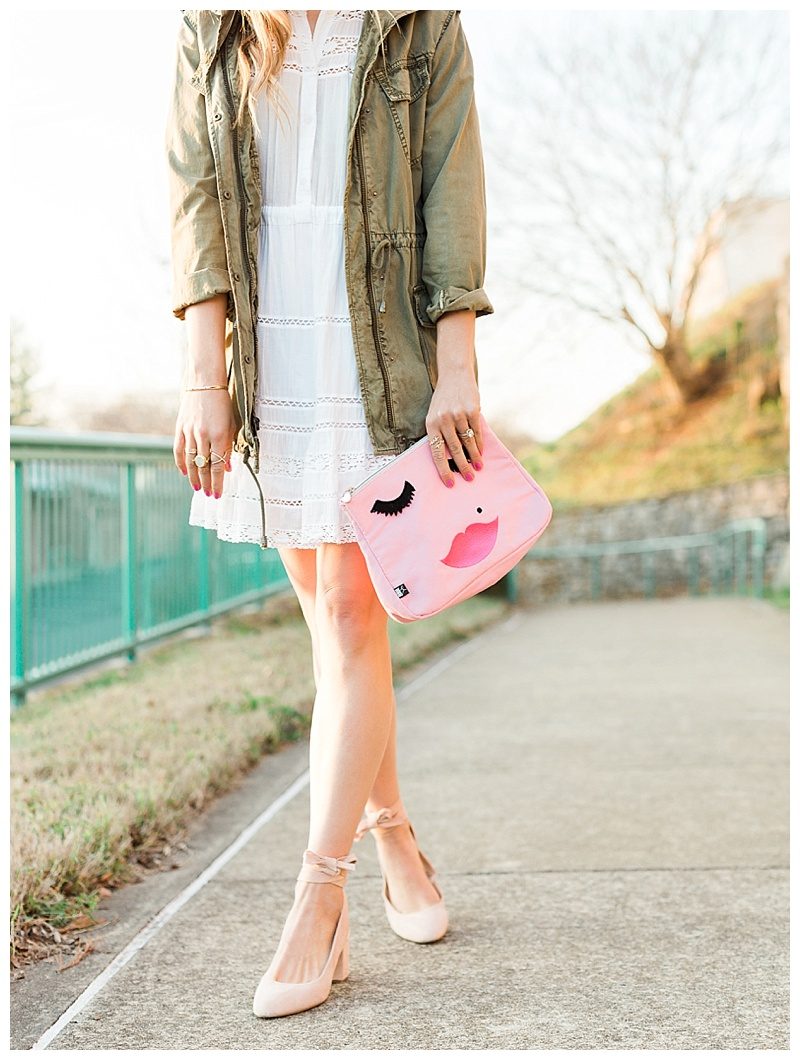 THE Fashion Formula (to save you lots of time!) 
Ok, so here's the breakdown of this formula….
Step 1. Pick A Basic Item (jeans, pencil pants, skirt, blouse, etc). Consider this piece(s) your wardrobe classics. The items that never go out of style and are the foundation of your entire wardrobe. In today's post this is my white dress!
Step 2. Add an Interest item. This item could be a pop of color, a fun pattern, a mix of textures, etc. This is the piece that draws your attention and makes your outfit a little more interesting to look (hence the nickname interest piece!). In today's look this is my military jacket!
Step 3. Add The Three Piece Rule. I could write an entire blog post on this (maybe I will!), but the gist of this style tip is to always add a third piece. For example if you are wearing a blouse and pants/skirt you'll add a blazer or cardigan to complete your look. This is your third piece.
This is a very simple and yet very effective style tip that can always (and I mean always!) be used to complete an outfit and make any look more polished.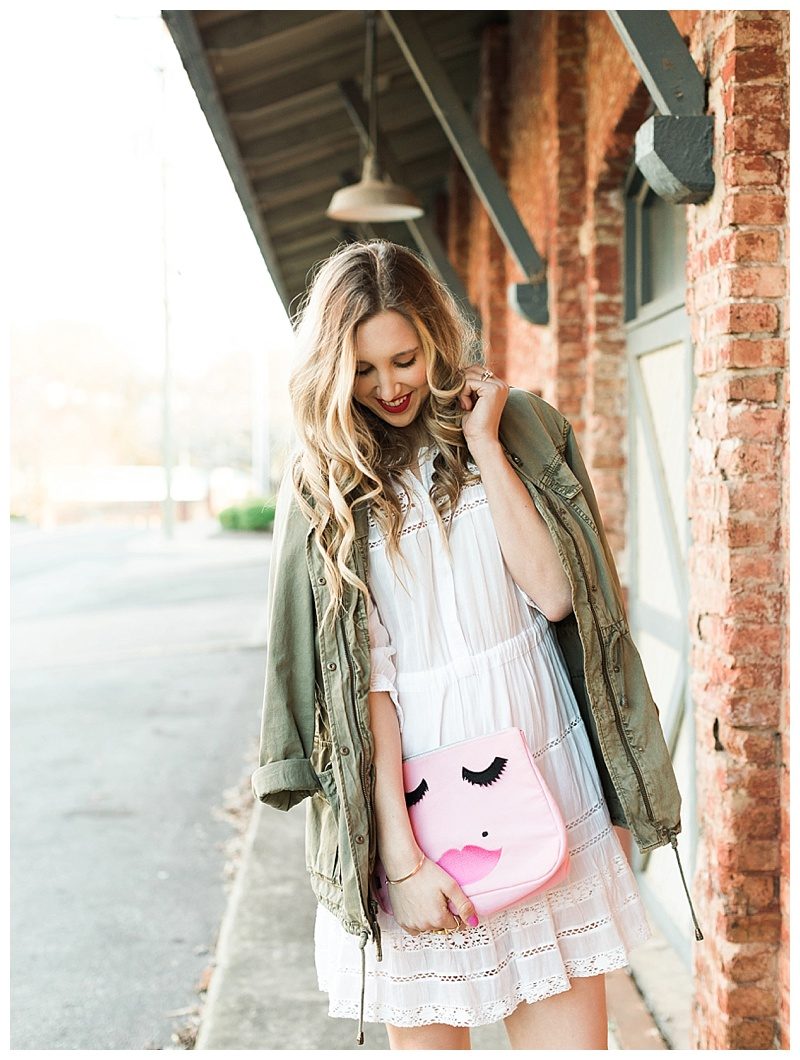 Step 3. Add Your Accessories and Shoes. No look is complete without a few simple baubles, a pair of cute heels, and a structured handbag! What accessories you choose is entirely up to your personal style which is the best part about this tip!
Step 4. Equals An Amazing Outfit!
In today's I opted for blush pink accessories and gold baubles!
What did you think of today's style tips? I would love to hear from you in the comments below! Don't forget to follow me along on Instagram, Pinterest, and Facebook for daily style inspo!
Thank you so much for stopping by Blush & Camo!
xx Julianna
SHOP MY POST