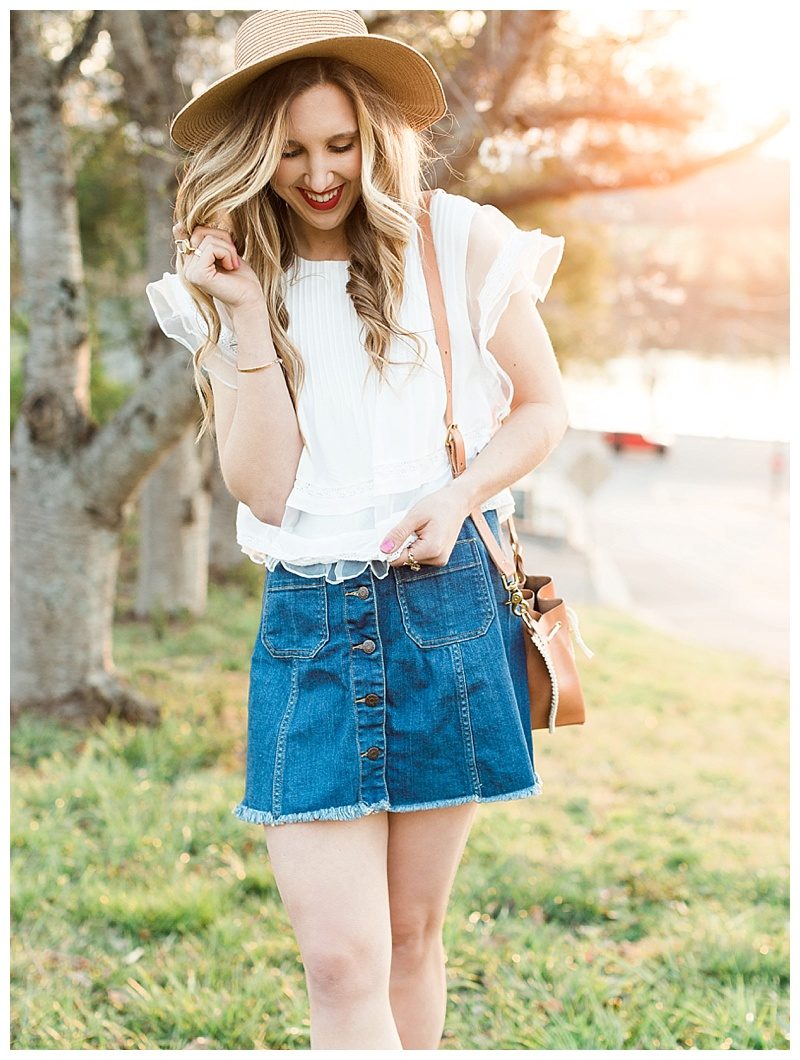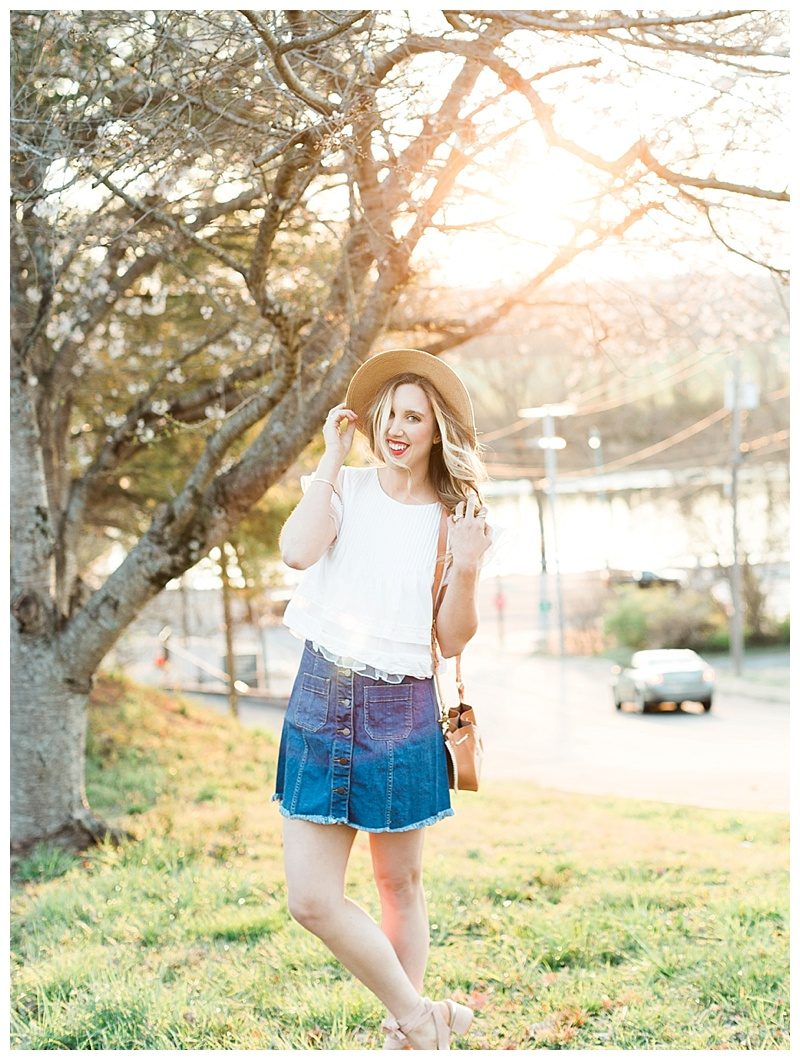 Hello, Gorgeous! Today's post is all about how to recreate a classic, simple spring look you can wear all weekend long (I've totally done that!). Some weekends we love to experiment with our style and others we simply don't have the time to play around with styling and simply want to look chic walking out the door.
That reason inspired today's blog post! Keep reading to learn how to create a chic, comfy look in just a matter of minutes!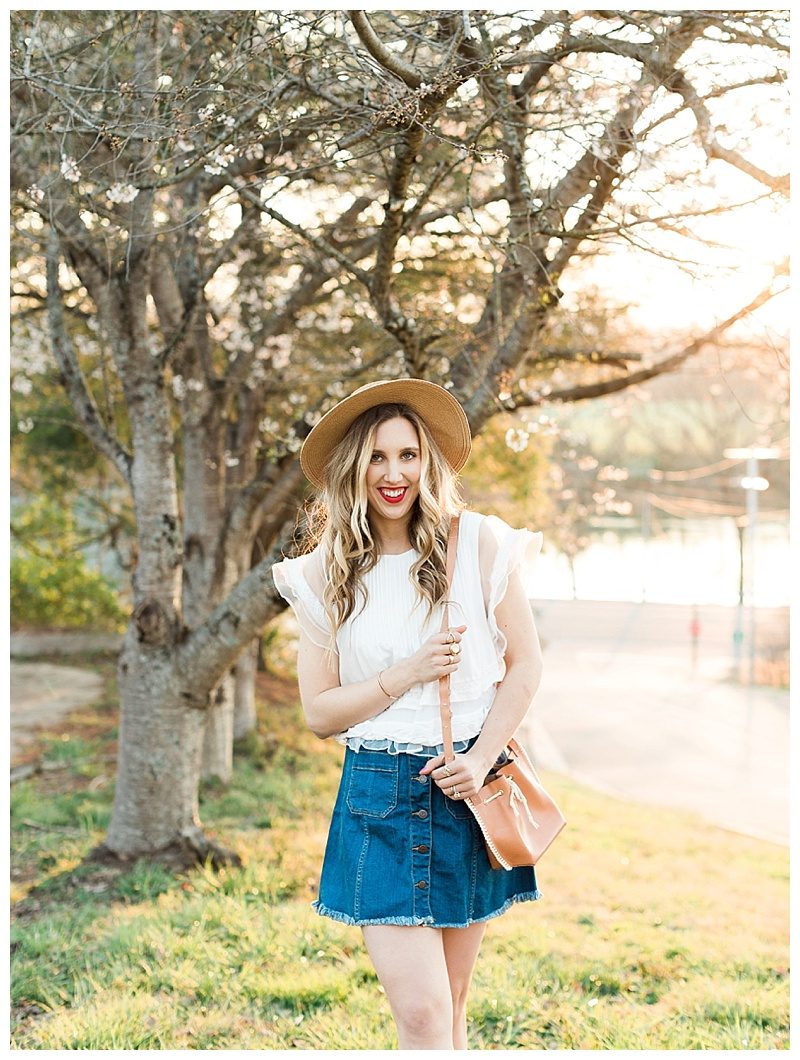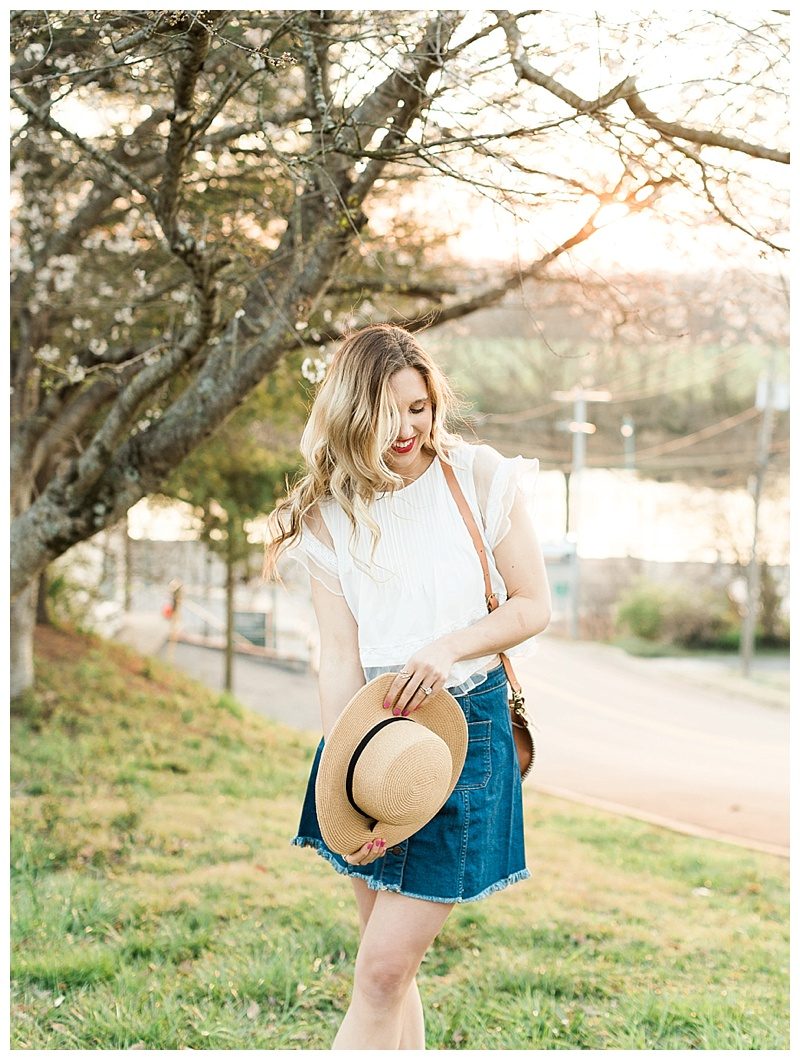 THE CLASSIC FACTOR
This outfit is classic because I stuck with the basics. The top is a neutral hue and doesn't have any embellishments- just a feminine ruffle detail. Plus, I love how the ruffles give this outfit some flare (pun intended!).
My denim skirt is also wardrobe staple because let's get real- denim anything never goes out of style!
You can recreate your own version of this look by sticking to wardrobe classics such as a basic white tee shirt and denim jeans. The best part about this style tip is it conforms to whatever your personal style is!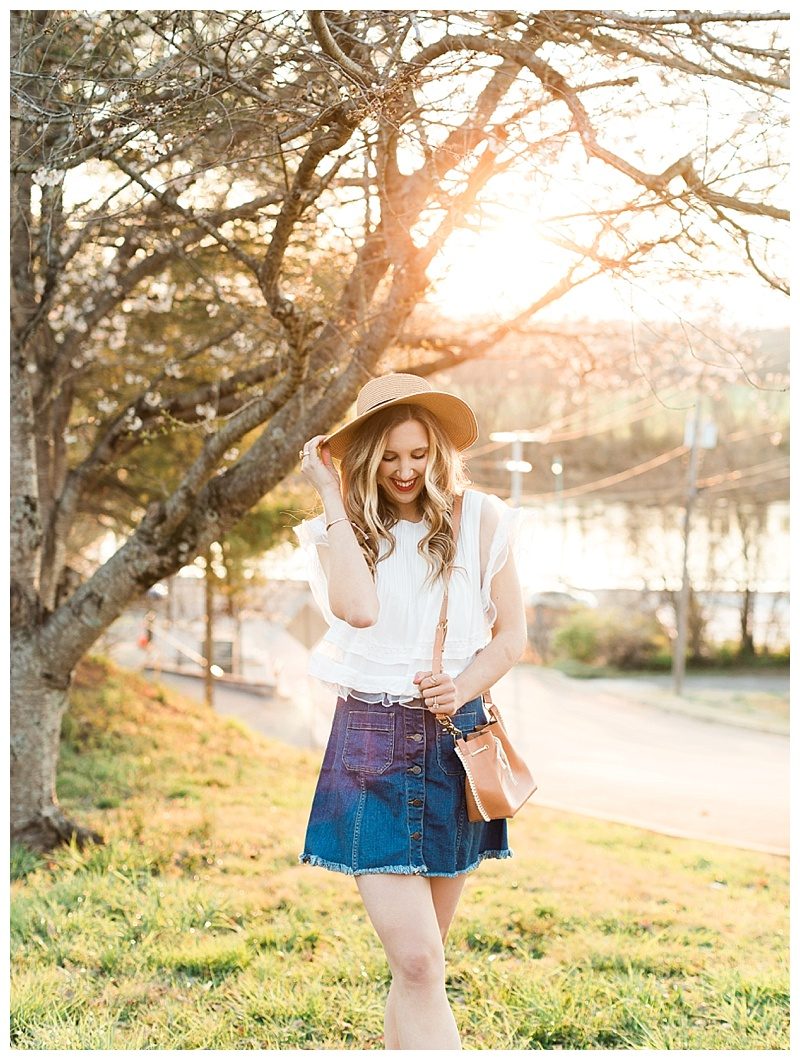 NEUTRALS ARE KEY 
I recommend keeping this weekend uniform in neutral hues to maintain this simple, but classic look! The neutrals you decide to use are entirely up to you (feel free to mix and match!) and can include cream, black, grey, khaki, deep green, and off white!
In today's post I stuck to creams and beiges (in my hat!).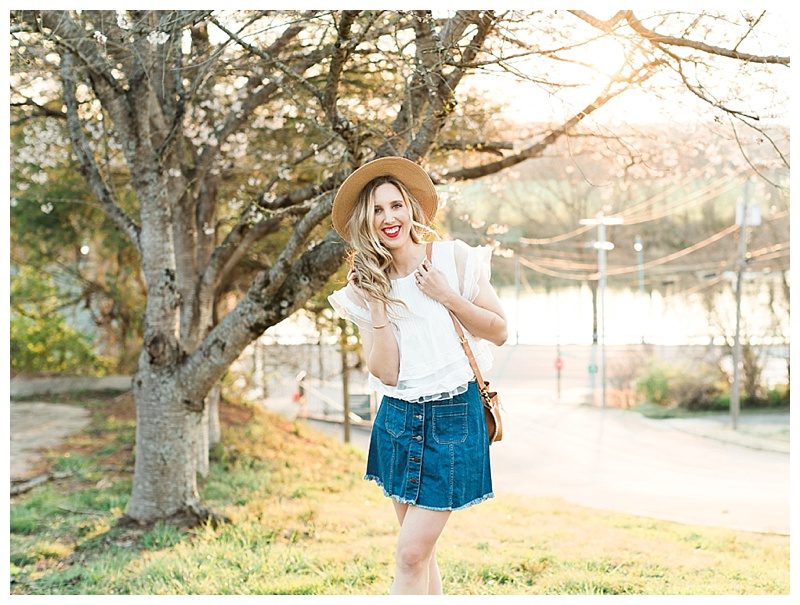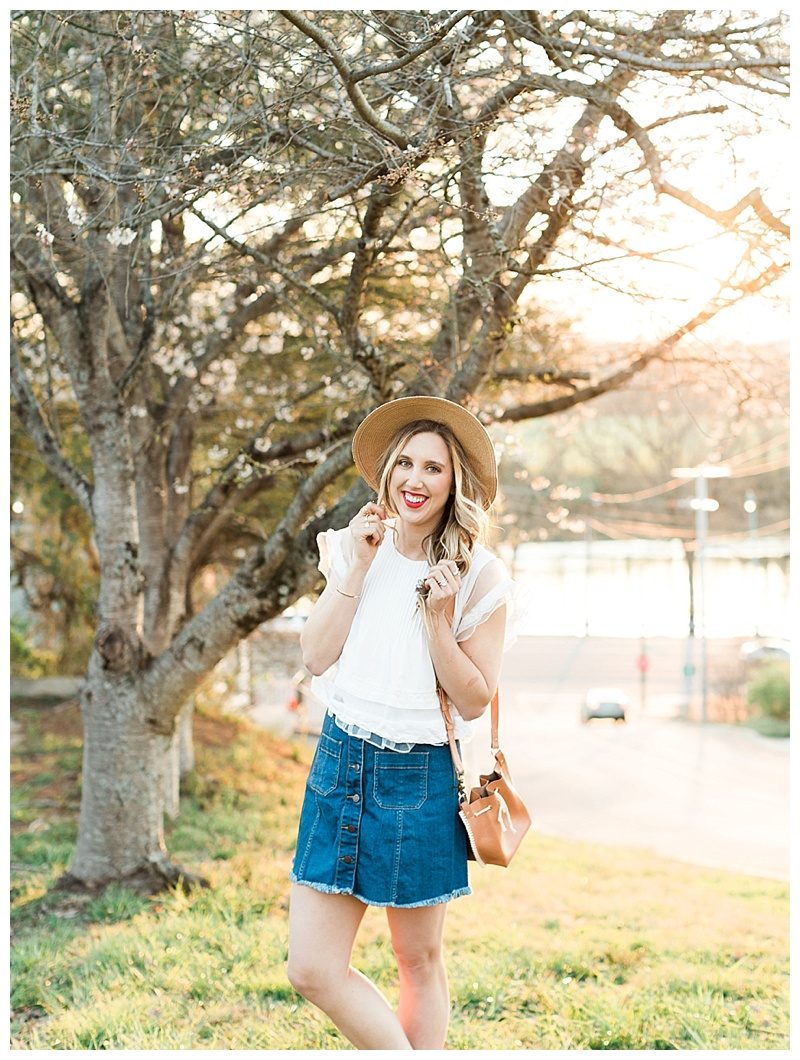 COMFY SHOES ARE CRUCIAL 
Wearing a pair of comfy shoes is totally necessary otherwise it won't be a weekend #uniform. We want your shoes comfy so you can go out and conquer your day without getting blisters on your feet!
What do you ladies think of this look?! What's your idea of a weekend uniform?  I wold love to hear from you in the comments below. Don't forget to follow me along on Instagram, Pinterest, and Facebook for daily style inspo!
Thank you so much for stopping by Blush & Camo!
xx Julianna
SHOP MY POST 
**These items are from my affiliate partnership with ShopStyle. If you make a purchase I will make a small commission. There is no pressure to use these links (and you can totally Google these items if you find something you like!), but I just wanted to be honest about using affiliate links with you ladies!