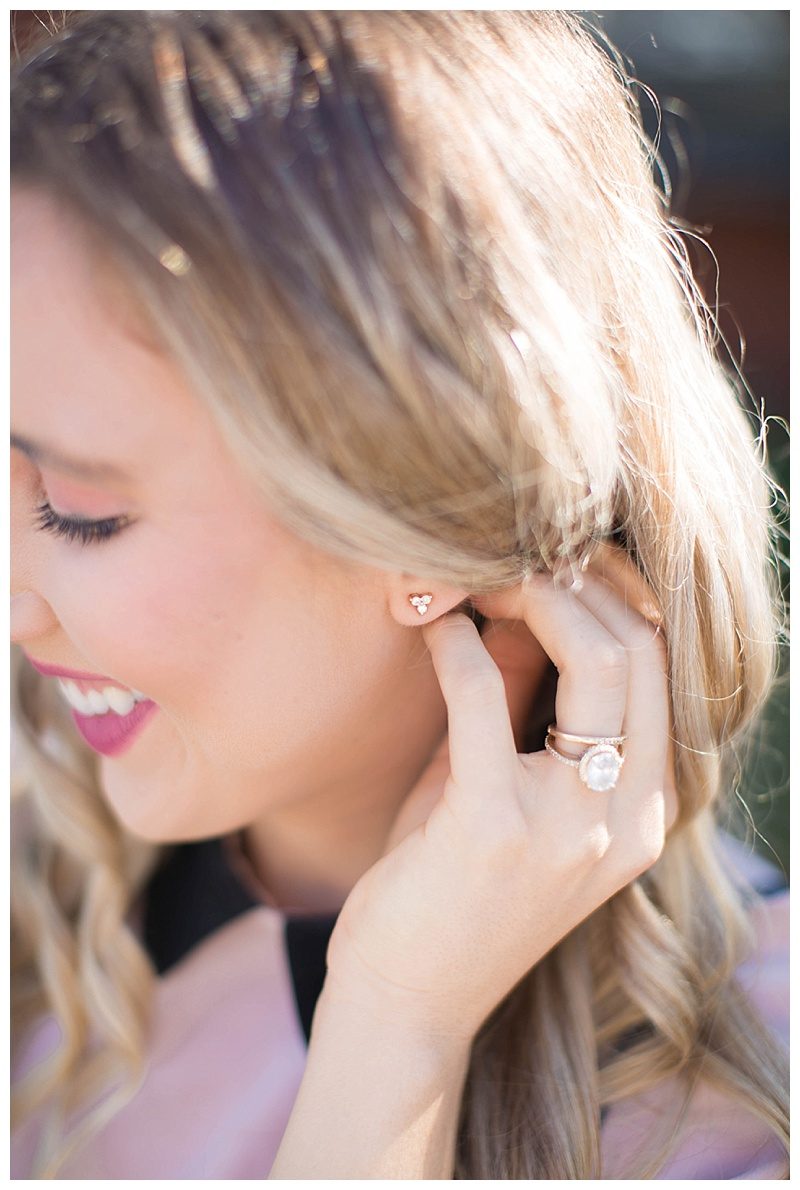 Hello, Gorgeous! Today I'm breaking down the top 4 reasons why you need to add the moissanite gemstone to your jewelry collection (like yesterday!) featuring Charles & Colvard. This gem is an amazing alternative to diamond jewelry AND has more fire than a diamond! When you add this gem to your coveted jewelry box you'll want to purchase your jewelry from Charles & Colvard because this brand is the original creator, and leading producer, of moissanite! For over 20 years this brand has perfected creating this beautiful gemstone. I personally love shopping at brands who are the bona fide creators of a product- especially when that product is the world's most brilliant gemstone!
Charles & Colvard have been featured in InStyle, Brides, Harpers Bizaare, and the Glitter Guide showcasing their beautiful moissanite jewelry and amazing brand.
If these reasons aren't enough to convince you to check out this brand, and add a beautiful piece of jewelry to your collection, I'm sharing 4 major reasons why you totally should! Before we dive into why you should wear moissanite jewelry lets first talk about what the heck a moissantie is in case you've never heard about this beautiful stone!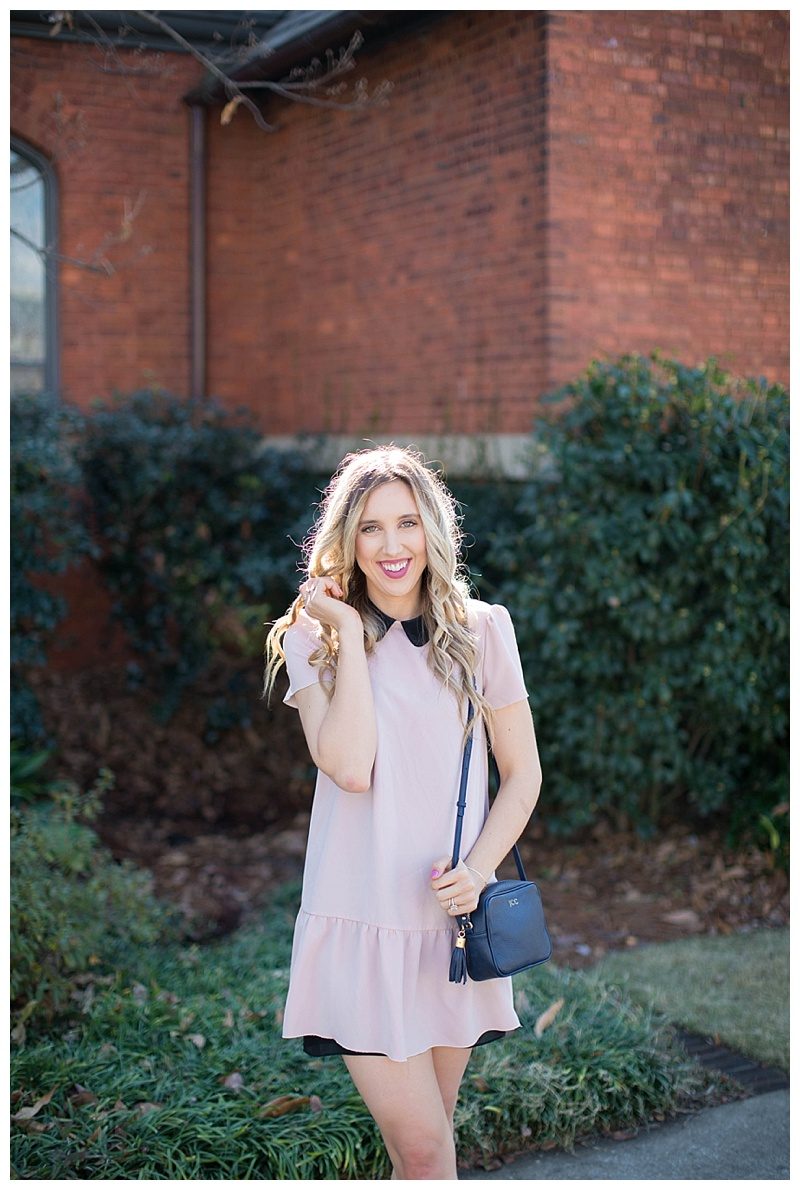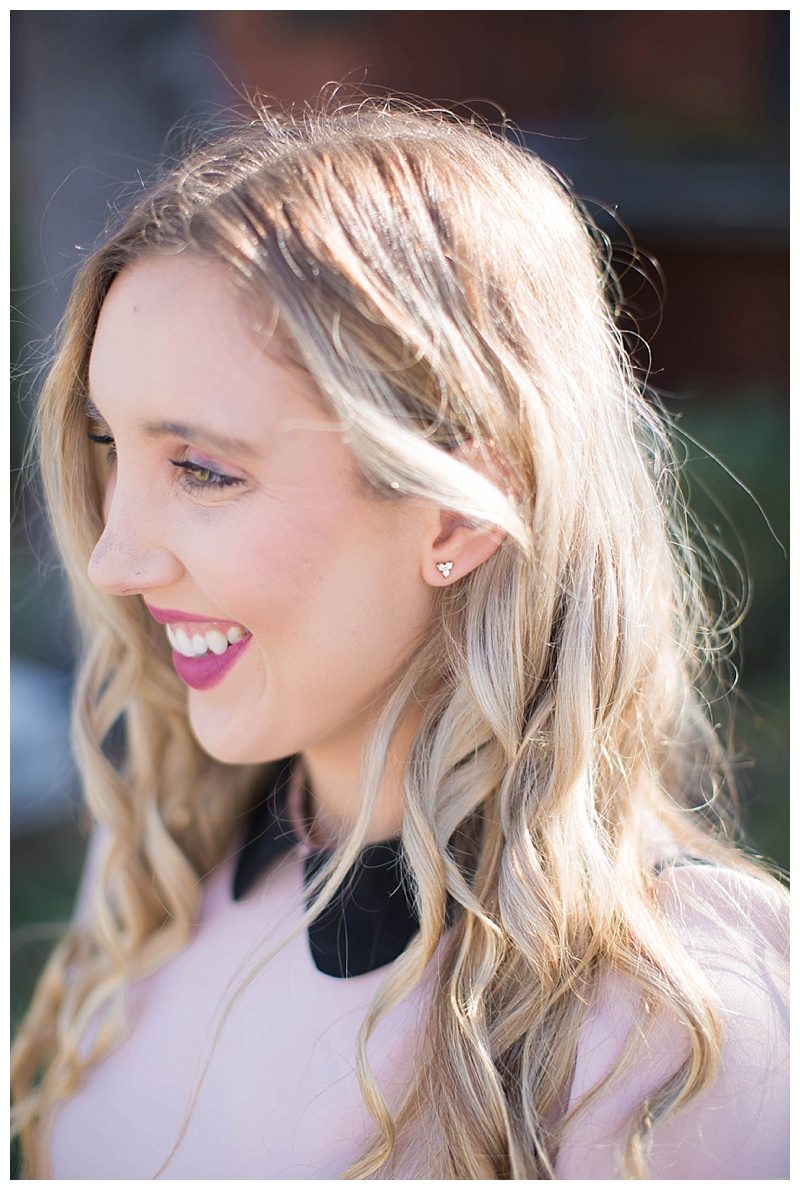 WHAT IS A MOISSANITE?! 
Moissanite is a rare, naturally occurring mineral also known as silicon carbide, which was first discovered by the Nobel Prize-winning chemist Dr. Henri Moissan at the site of a massive meteorite strike in Arizona. This intriguing new stone was named moissanite in his honor, and Moissan spent the rest of his life attempting to recreate this rare mineral in his laboratory. It wasn't until the late 90's that scientists – working in a research laboratory located in Research Triangle Park, North Carolina – developed the innovative thermal growing process that creates silicon carbide crystals. These crystals are fashioned into moissanite gemstones that rival any natural gemstone for fire and brilliance. These man-made gems are more durable than a diamond, sapphire, ruby or emerald.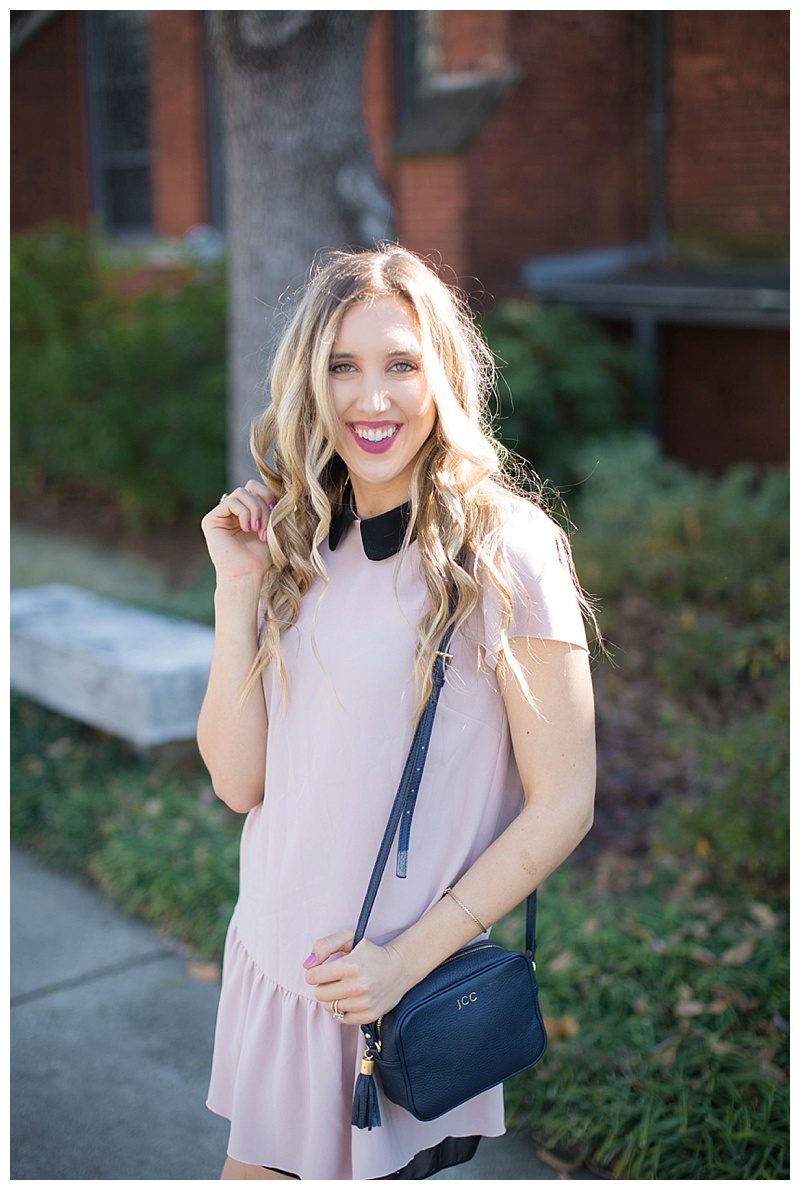 There are so many reasons why a moissanite gem needs to be your next jewelry purpose! Today I'm sharing my top six…
1.) MOISSANITE IS MORE AFFORDABLE THAN TRADITIONAL JEWLERY
This beautiful gemstone has more fire and brilliance than a diamond and is way more affordable! When I was doing research about this gem I was impressed by the superior properties of a moissanite versus a diamond. Then, when I found out it's less expensive  diamond… mind blown! When you purchase moissanite jewelry from Charles & Colvard you will not sacrifice quality for price. In today's post I am wearing the Forever One Round Moissanite Trio Stud Earrings. I have extremely sensitive ears and I wore these earrings all day long with no irritation. These earrings were also extremely comfortable! 
Compared to my diamond earrings my dad gave me I would say these earrings are more comfortable than my diamond studs! I can't sleep in my diamond studs, but had no problem laying down in these beautiful gems!
2.) ENVIORNMENTALLY FRIENDLY 
Mining gemstones underneath the ground is expensive and causes irrefutable damage to the environment. Charles & Colvard create their moissanites in a lab. This reduces the need for mining and leaves a smaller environmental footprint. Just in case you ladies think that gemstones made in a lab aren't "real" the gemstones from Charles & Colvard are and come with a certificate of authenticity!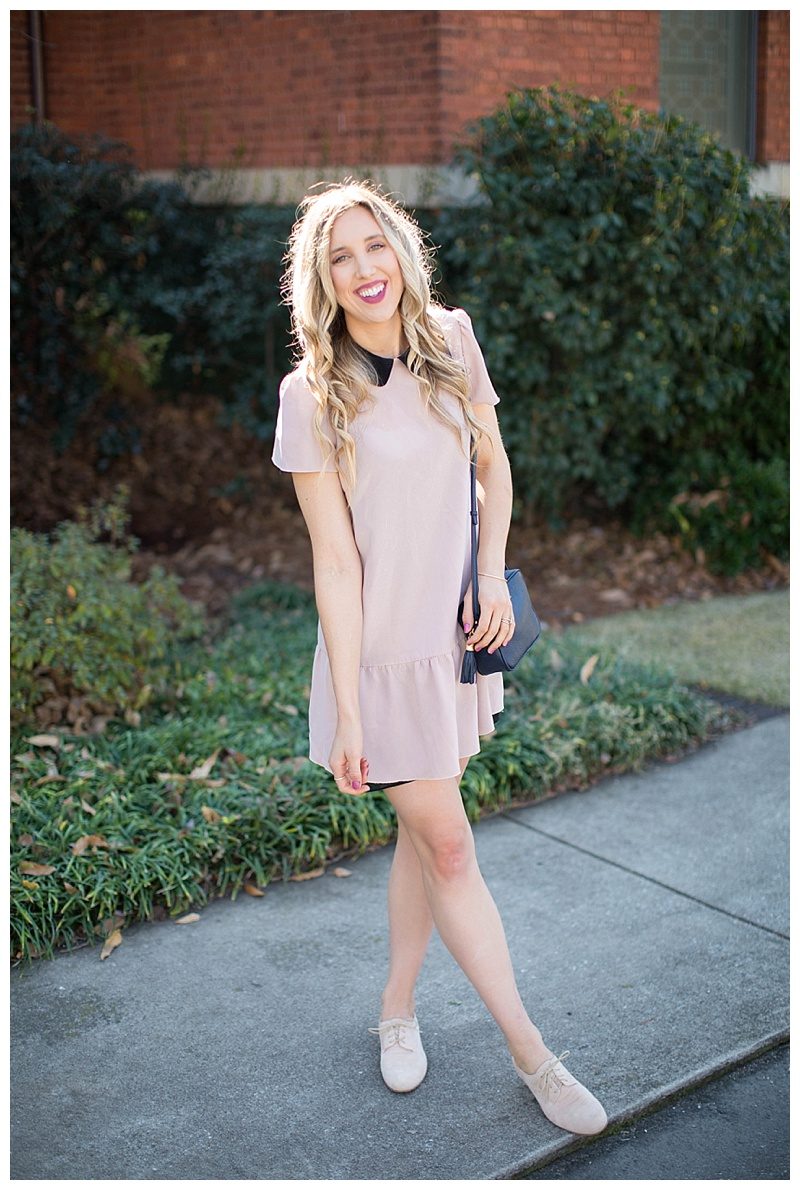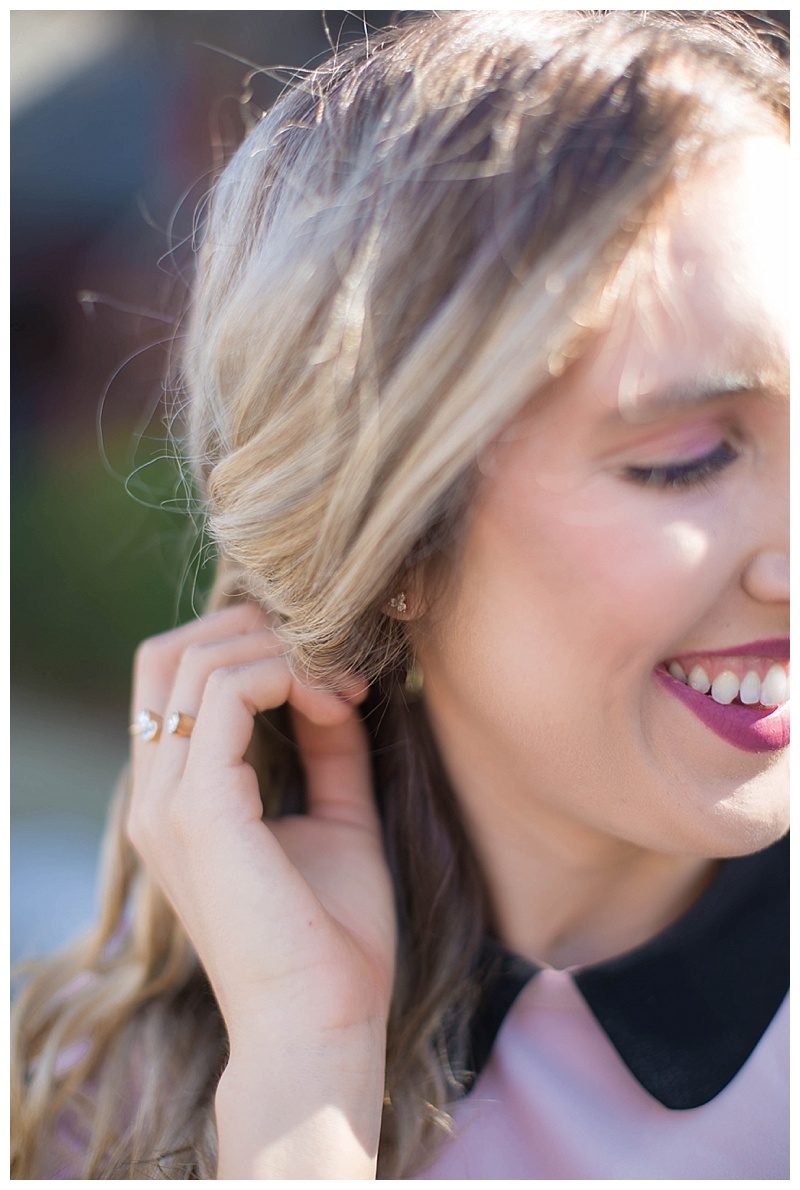 3.) MORE BRILLIANCE AND FIRE THAN A DIAMOND 
This is one of the top reasons why I love (and ultimately am so impressed with) moissanites. I also want to be very clear and state that a moissanite is not a substitute for a diamond. This gemstone has it's own unique set of chemical and optical properties. While a diamond and moissanite may look similar they are still different. One happens to have much more brilliance and fire than the other!
4.) MADE IN THE U.S 
Charles & Colvard create their beautiful gems in North Carolina! I love supporting companies who create their products right here in the States. I would honestly recommend this company to any Blush Babe with no hesitation. I am extremely selective with companies I work with and wouldn't write an entire post about this brand if I wasn't absolutely in love with their entire business model.
My Charles & Colvard earrings have quickly taken the top spot for my favorite pair of earrings I own!
What did you think of today's post? Would you wear this beautiful gem? I would love to chat with you in the comments below! Follow me along on Instagram, Pinterest, and Facebook for daily style inspo!
Thank you SO much for stopping by Blush & Camo!
xx Julianna
**Thank you to Charles & Colvard for sponsoring this post and helping make Blush & Camo possible. I am extremely selective in the companies I collab with and would not recommend a product I didn't stand behind the brand 1000%.
SHOP MY POST