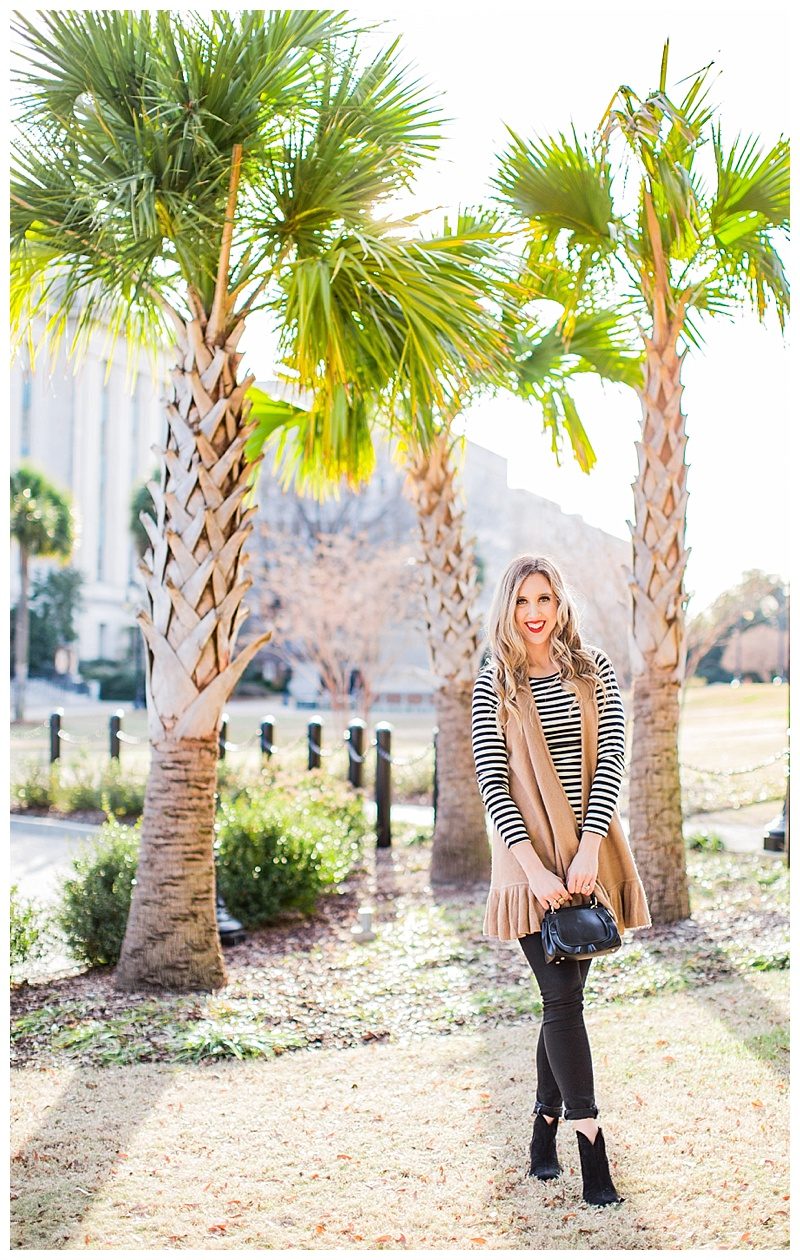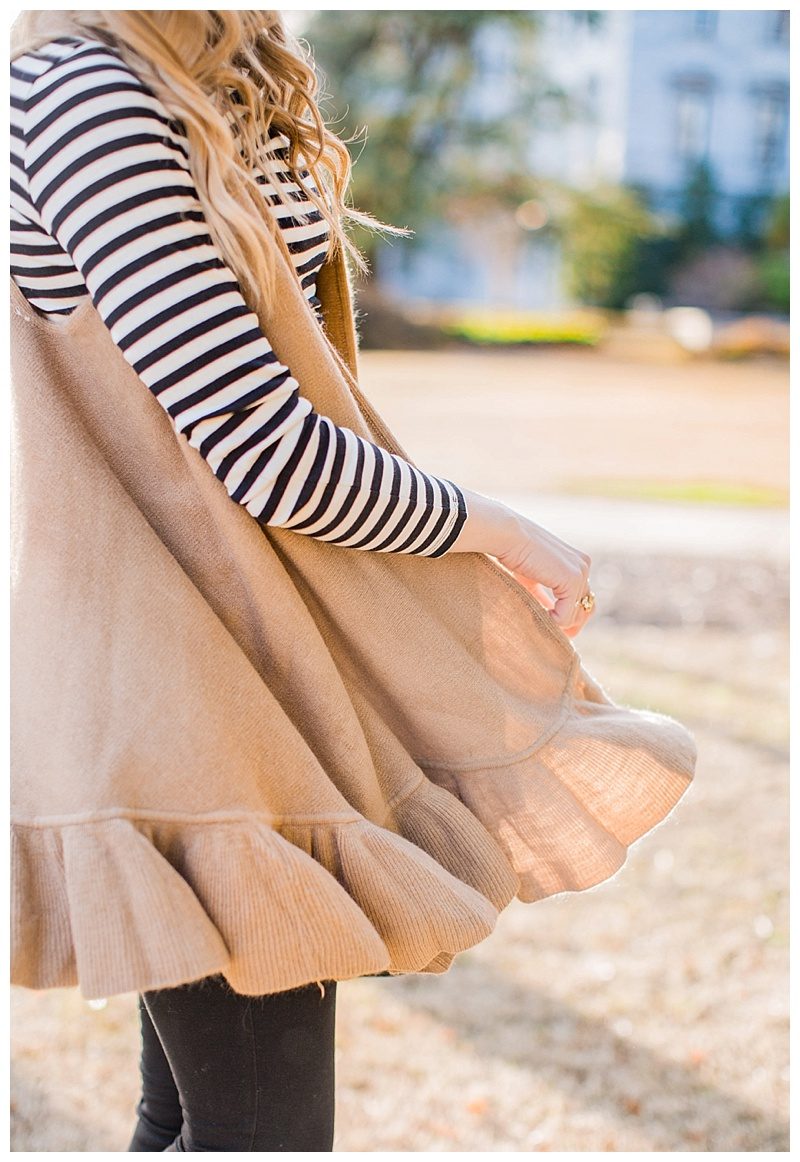 Hello, Gorgeous! Today I'm talking about a topic that I feel many women can relate to- body image. In today's society people are flooded with news, social media, and marketing. These aren't separate entities either. When you get onto your social media your receiving news, viewing adds, and even have the ability to shop! In fact, there has never been a time when there was more information shared on a daily basis. EVER. This can be pretty overwhelming, especially when "unplugging" is increasingly harder to do as everything becomes digital.
Without you even realizing it you may see hundreds (or thousands depending on your time spent online and on social media!) of beautiful pictures of women with the most perfect bodies. As much as we don't want to I totally understand that it's human nature to compare yourselves to others (as much as we try not to!). The end result may be a decrease in our self-confidence and lower esteem of our body image.
Around the time I was 12 was when I started to become critical of myself and my "imperfections". That summer was the first time I tried on a two piece. Once I put on that two piece I realized I didn't look like the girls in the magazines, ads in the store, or even the coupon books that come in the mail from Macy's or JCPenny. From that moment on I stared to pick out my "problem areas" and become insecure about the way certain areas of my body looked. And this example was 13 years ago! SO much has changed since then and there is even more information put out everyday!
So how do we, as millennials, maneuver through the age of information and increase our self-confidence?! Today I'm sharing my best tips for doing just that! I wish there was one huge secret I could share with you ladies that would instantly (and always!) increase our body confidence. Unfortunately, I don't have that huge answer but I do have a bunch of small tips that can make a big impact!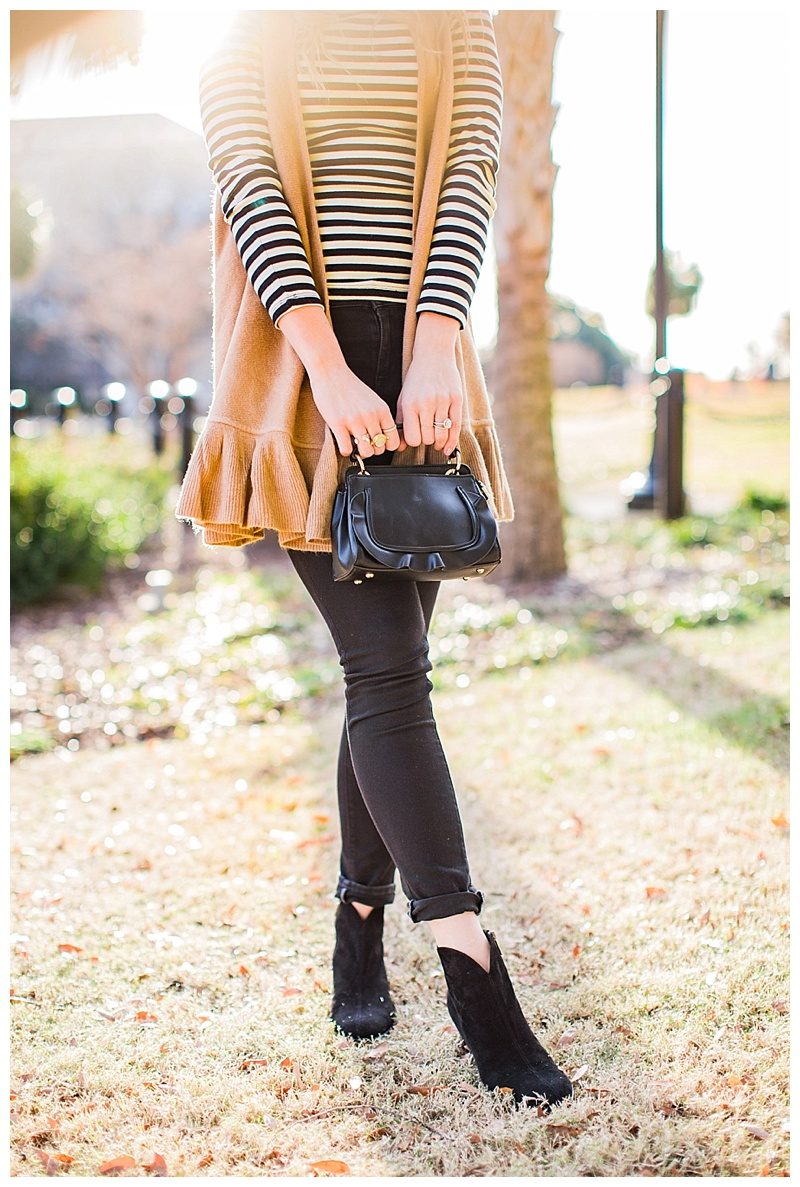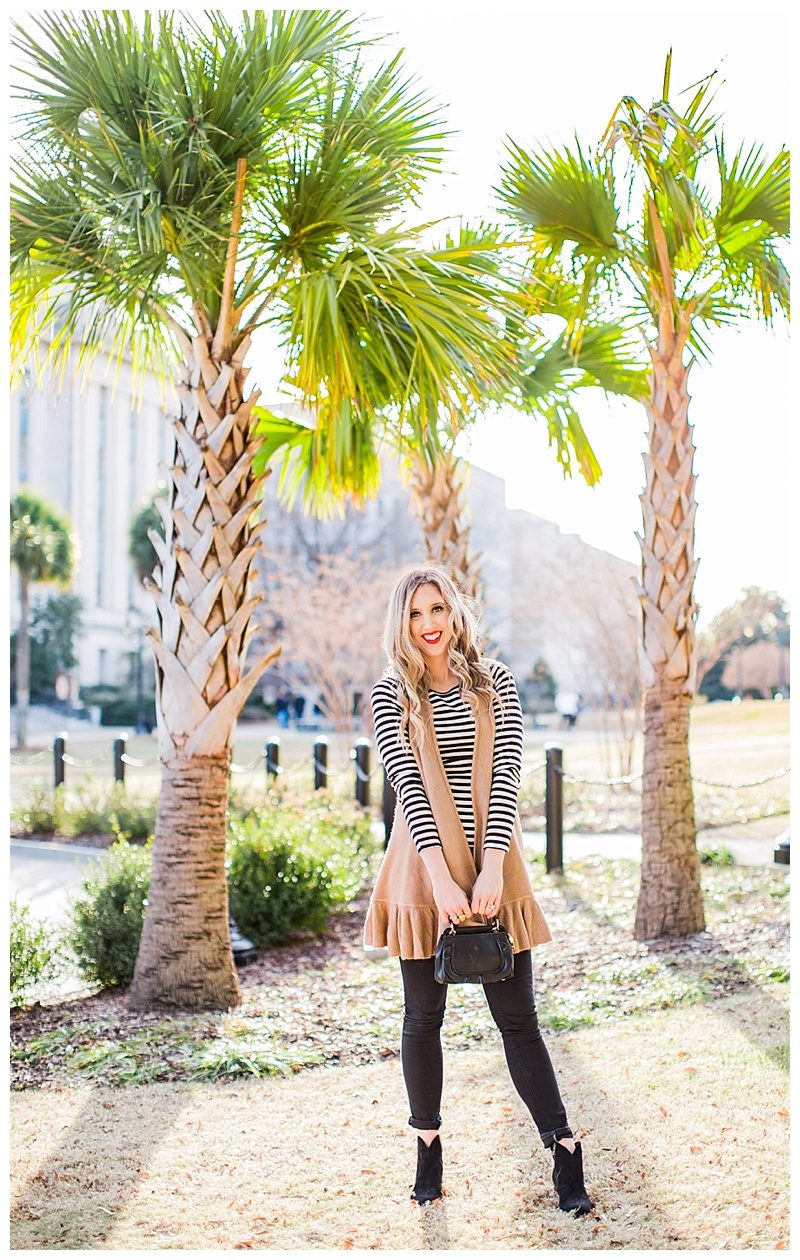 DON'T PAY ATTENTION TO THE SIZE
I too, have been guilty of trying to squeeze myself into clothing sizes I thought I should fit into and not the clothes that truly fit my body type. What ended up happening was I would buy the clothing items that didn't fit and they would sit in my closet-unused.
While there are general guidelines for what constitutes each size stores vary in how they label their clothing items. Just this past year I bought clothes ranging from a size 4 to a size 12 because those are the sizes that fit my body the best for that particular item.
It seriously DOES NOT matter what the size the label says. So long as you are healthy and confident in how you look, no label can take that away from you. Stores should not have the power to determine your self-confidence level. Plus, no one is going to know what the label says! They are just going to be in awe of you rocking your outfit like a total #Girlboss!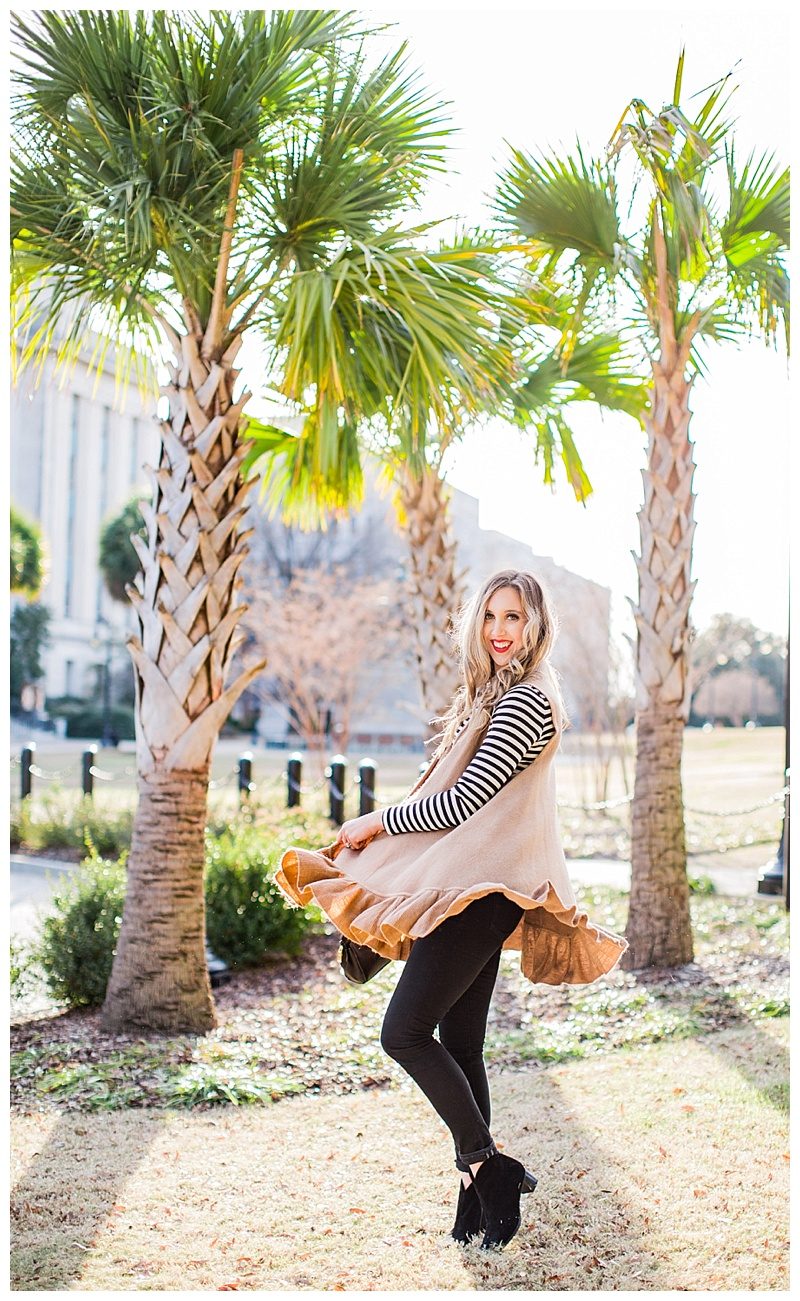 START COMPLIMENTING YOURSELF!
Take 2 minutes (yes, that's all!) to jot down, or mentally think, about all the great things you love about yourself once a day. This list could be physical or not! Maybe you just completed the first month of your new workout program and you know you look #amazing! Or, maybe you're proud of the project you just finished at work and give yourself credit for a job well done.
I know this exercise seems corny, but I've done this so many times and it's changed my self-confidence!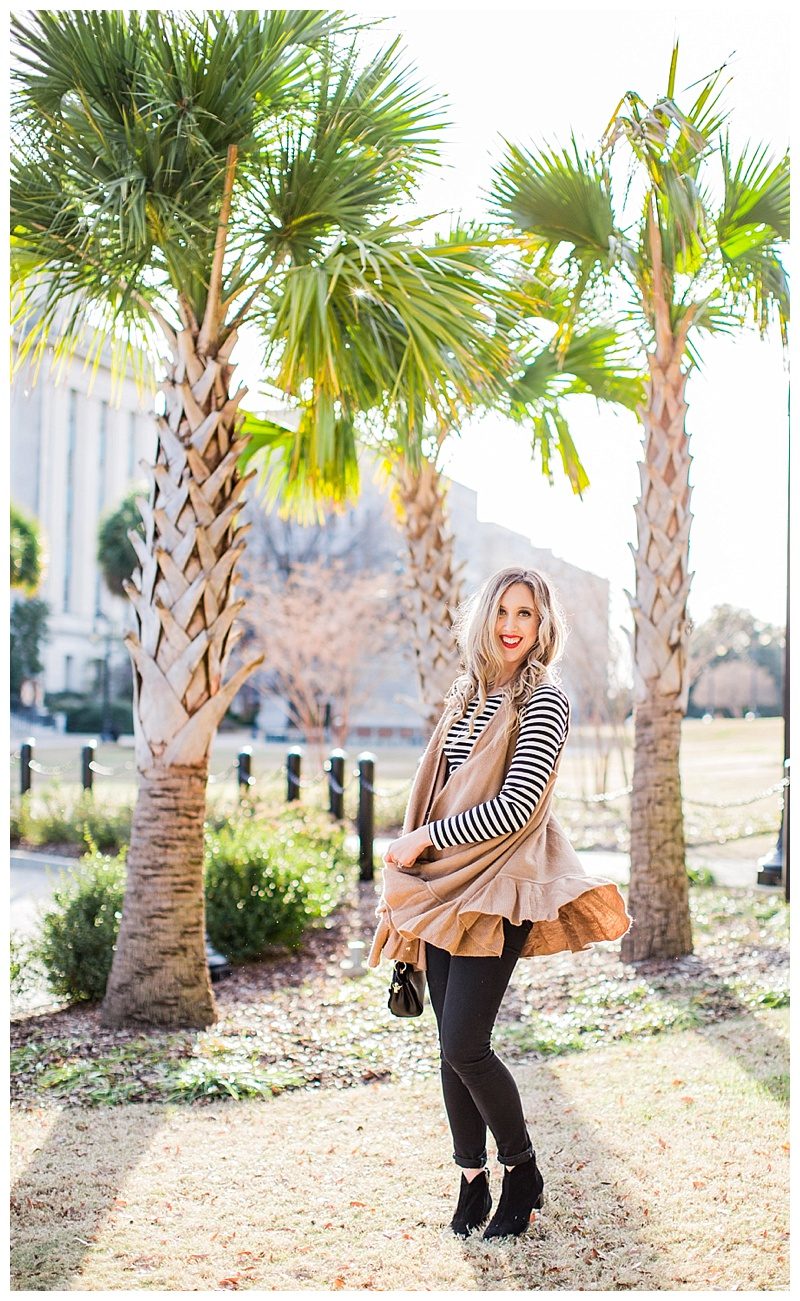 DON'T COMPARE YOUSELF TO OTHERS AND UNPLUG
I've talked a lot about comparison on Blush & Camo and it's because it is something that I struggle with and you ladies have let me know that you struggle with too. The reason why you can't compare yourself to others is because:
1.) Comparison is the thief of joy (have you ever heard that quote?). Once you start to compare yourself chances are you're going to start being negative and overly critical about yourself when in reality you're a total #GirlBoss!
2.) You start focusing your energy in a negative way instead of using your energy to build yourself up.
3.) Nothing positive comes out of comparing yourself to others. Period.
The best way I've found to stop comparing myself to others is to simply unplug from the internet (say whatttt?!)! I don't get on social media, news sites, and even put my phone away. Yepp, I don't even look at my phone. During this time I am focusing on myself and what is truly important in life. This rejuvenation from unplugging does wonders to increasing self-confidence and understanding you are so much more than a social media handle.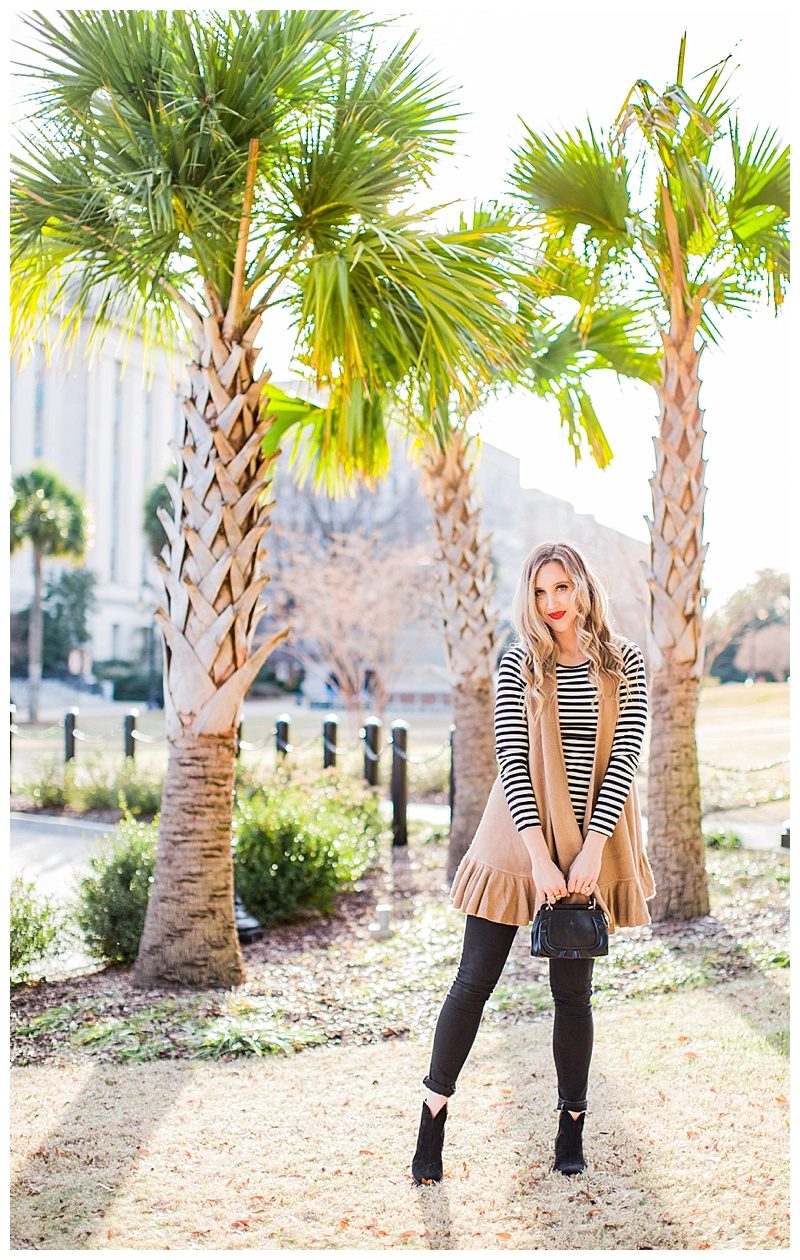 ACCENTUATE YOUR STRENGTHS
As an Army Officer I am in an Army uniform at least 5 days a week, and this uniform doesn't exactly boost self-confidence . The uniform is baggy and not form fitting (totally fine for Army purposes!). My first year in the Army I found myself wearing super baggy clothes on the weekend and not accentuating my body type strengths because I was so accustomed to wearing my Army uniform!
On your days off work express your personal style and show off what you are working with, Gorgeous! Do you have long legs?! Try adding a few dresses or skirts to really show off this feature! Are you proud of all the work you've put into the gym and want to accentuate your waist?! Go for it!
The important take away here is to let your strengths shine and accentuate your amazing figure!
One part of my body that I love is my legs so I try to accurate that strength by wearing dresses like the one below! Take a moment and think about an area you would love to show off. Are you wearing clothes to accentuate your strength (because you deserve to!)?!
DO ONE, OR EACH OF THESE, EVERY DAY
Do you know the saying, "It's the little things that count, because in the end they turn out to be the big things?". I think this quote is so true, especially when it comes to self-confidence. If you talk to yourself the way you would talk to a friend, build yourself up, and try not to compare yourself to others you're well on your way to mastering being a millennial women with some serious #confidence!
Would you wear a jean jacket like this?! I would love to talk to you in the comments below! Follow me along on Instagram, Pinterest, and Facebook for daily style inspo.
Thank you SO much for stopping by Blush & Camo!
xx Julianna
SHOP MY POST