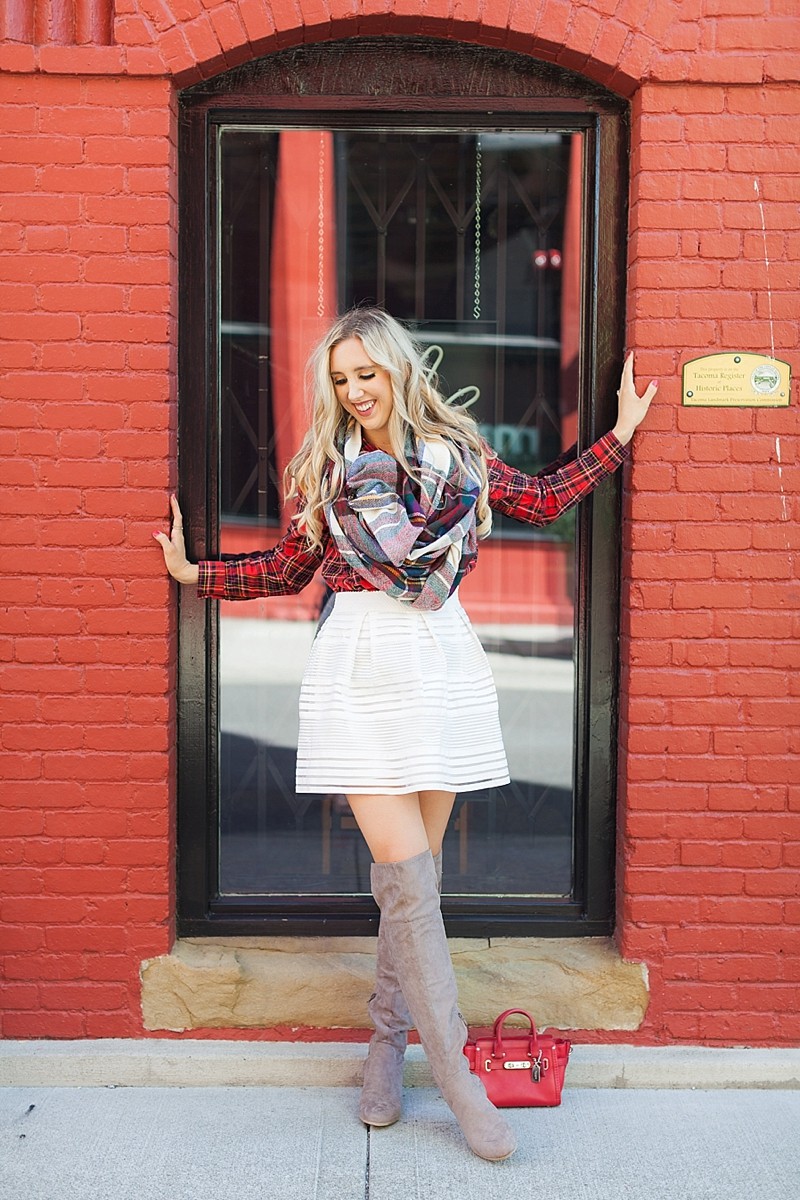 Hello, Gorgeous! I was talking to Chuck last week about blogging (what else is new?!) and thanking him for how supportive he's been throughout my journey. We started joking around about how funny it would be to give the husband's perspective on blogging. After all, behind every fashion blogger is an amazingly supportive significant other ( S.O) or best friend!
So Chuck wrote this blog post called "Confessions of a Fashion Blogger's Husband" giving his thoughts about what he initially thought when I started blogging and giving some insight/tips to any fashion blogger's husband out there who has just started this journey with their spouse:).
Here's what Chuck has to say about all this fashion blogging business…
Hi Ladies!
I hope this post provides some insight to what fashion bloggers S.O's go through and I'm sharing some tips for all the spouses out there supporting their favorite fashion blogger.
Here are a few thoughts that went through my mind when Julianna told me that she was starting a blog…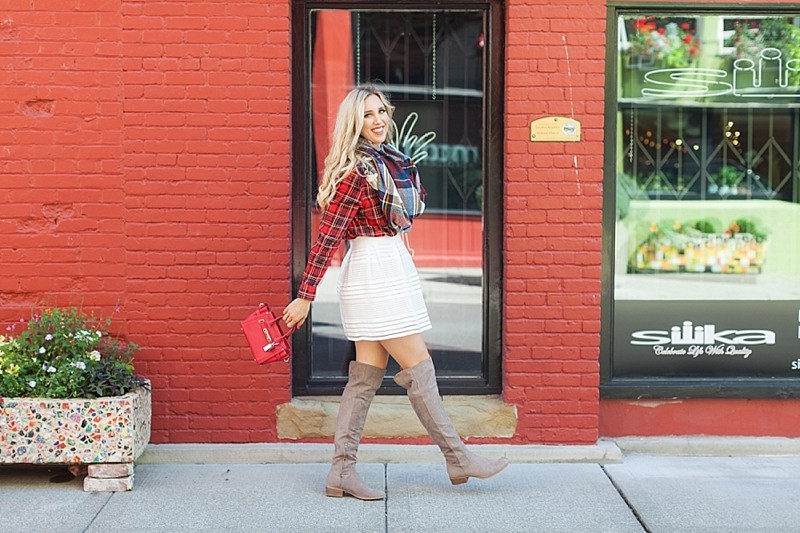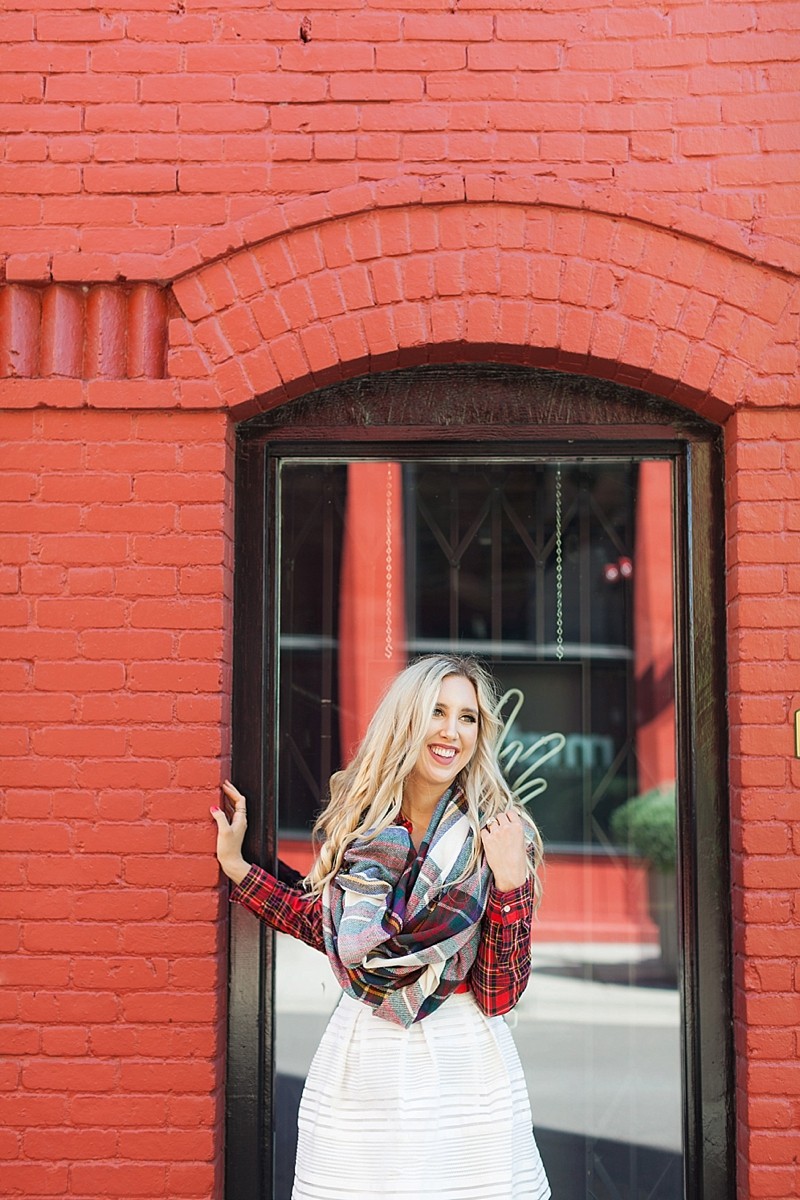 A HUSBAND'S ORIGINAL THOUGHTS
What the heck is a blog…is it like a website?! I have no idea what this word even means.

How did she even come up with this? 

How many people are this passionate about fashion?

Is fashion really that popular?

What do you write about for fashion?

What is the goal of a blog?

How will people find your blog in the vastness of the internet?

How are you going to get all the clothes required to have endless outfits? Julianna already has SO. MANY. CLOTHES. In fact, she has so many clothes that I had to take our guest room closet because there was no room in the master closet…. Please let their be no more clothes.
I have to admit, I had no idea what her vision was or where this whole blog thing was going. I just knew that she was determined on doing this and I wanted to support her.
Ok men, here's what I quickly learned about fashion blogging
THE VERY BASCIS ABOUT WHAT THE HECK FASHION BLOGGERS DO 
Yeah, there were more clothes… and lots of them!

A fashion blog is for a fashion-focused women to broadcast to the world her own point of view and unique perspective on everything fashion.

A blog will generally consist of pictures of different outfits for all types of occasions and seasons and accompanying commentary to explain why the outfit makes sense.  

In order to bring people to the blog and to get companies to sponsor the blog, there must also be an accompanying Instagram or "Insta" as Julianna likes to call it.  This is because the internet is so massive that a small blog would be hidden and rarely visited.  "The 'Gram" is the perfect place to grab attention to bring people to a blog because of hashtags.  

Hashtags allow anyone to search for anything very easily.  This allows people who like to look at #ootd (Is is sad that I know what this is?!) to find pictures of that and people who love fashion to find whatever their little heart desires. They will definitely use hashtags to their advantage and use all the hashtags Instagram allows.

    
So these are the very basics of what fashion bloggers do and what I learned very quickly. Since we S.O others are kinda all in this together I have also decided to write a few tips for all you spouses out there along on this journey!
Here are my top three tips…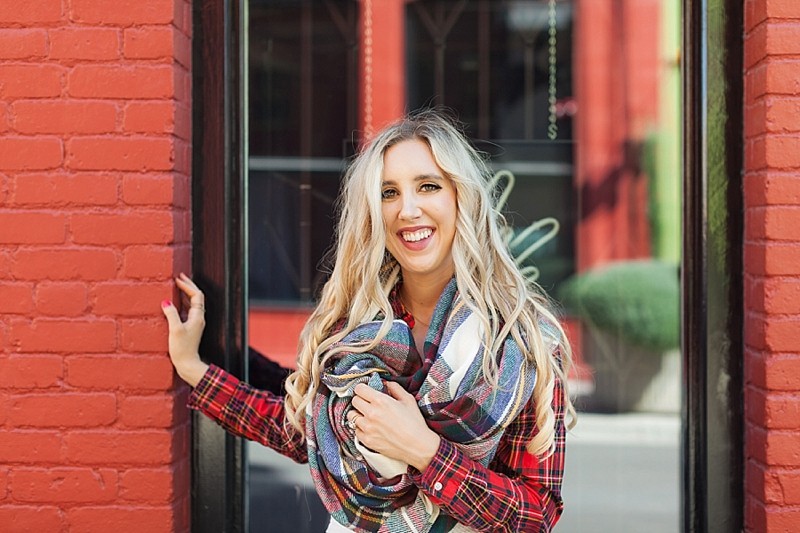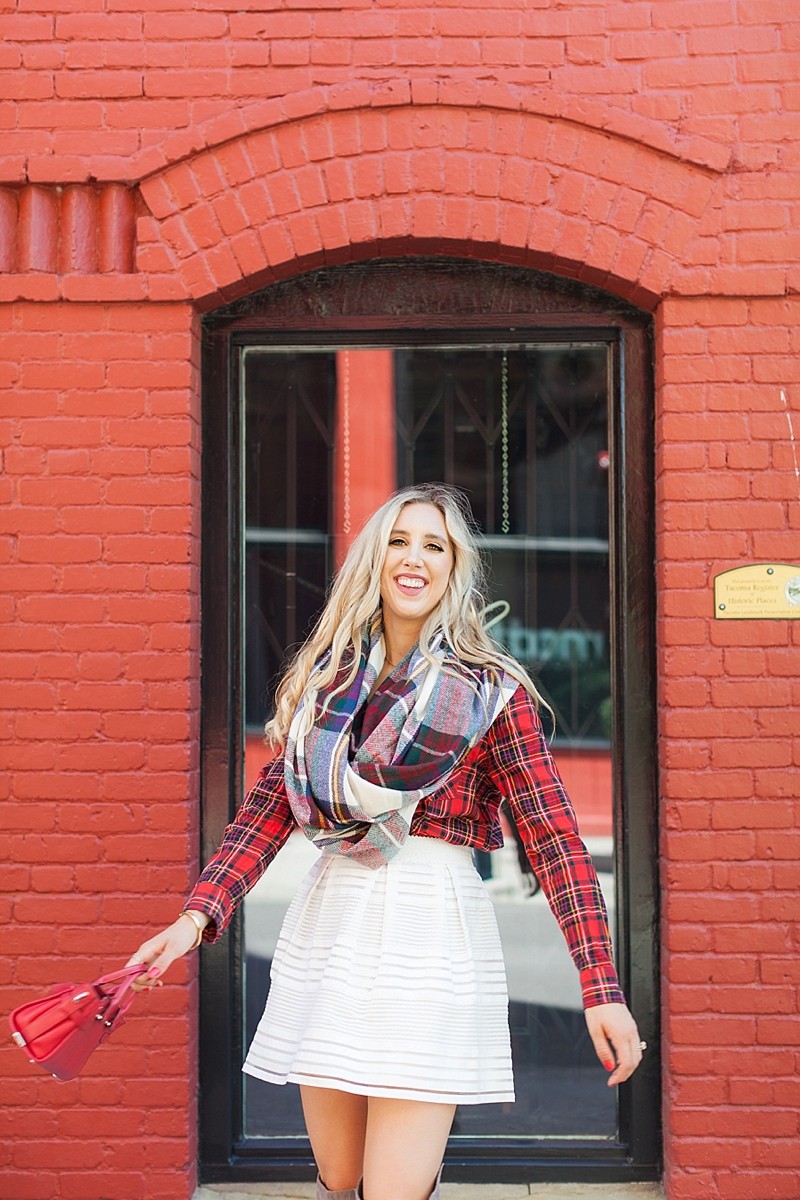 TIPS FOR S.O's SUPPORTING THEIR FAVORITE FASHION BLOGGER
YOU JUST BECAME A PHOTOGRAPHER (SORRY, GUYS!)
It is one thing to know is that your significant other is going to be devoting several hours every week to blogging, but it is another thing entirely to understand that you too will need to put in some time and effort to help her out.  
The need to post great pictures consistently every week will often require your help- even if your fashion blogger has a photographer that she works with.  Sometimes photo shoots with a photographer don't happen at sufficiently regular intervals and some additional photos are needed to stem the tide (let's call these photo gaps).  Photo gaps can sneak up on even the best blogger and when this happens, it might take some getting accustomed to, but it really goes a long way to be a good sport and to step away from the football game on Saturday to take a handful pictures for your girl.
I was not a good sport about this for a long time but I think I have gotten better; I believe it is all about understanding how important blogging is to your woman and then adjusting your weekend expectations accordingly.  
Something else that will be required of you is the need to take pictures when you travel.  It is not realistic to take a photographer with you on vacations and weekend get-aways so that is where you come in with your "photographic abilities".  Going to new places is a great way to get pictures that are unique and will pop on her Instagram account, so your blogger-lady cannot afford to miss out on photos during trips.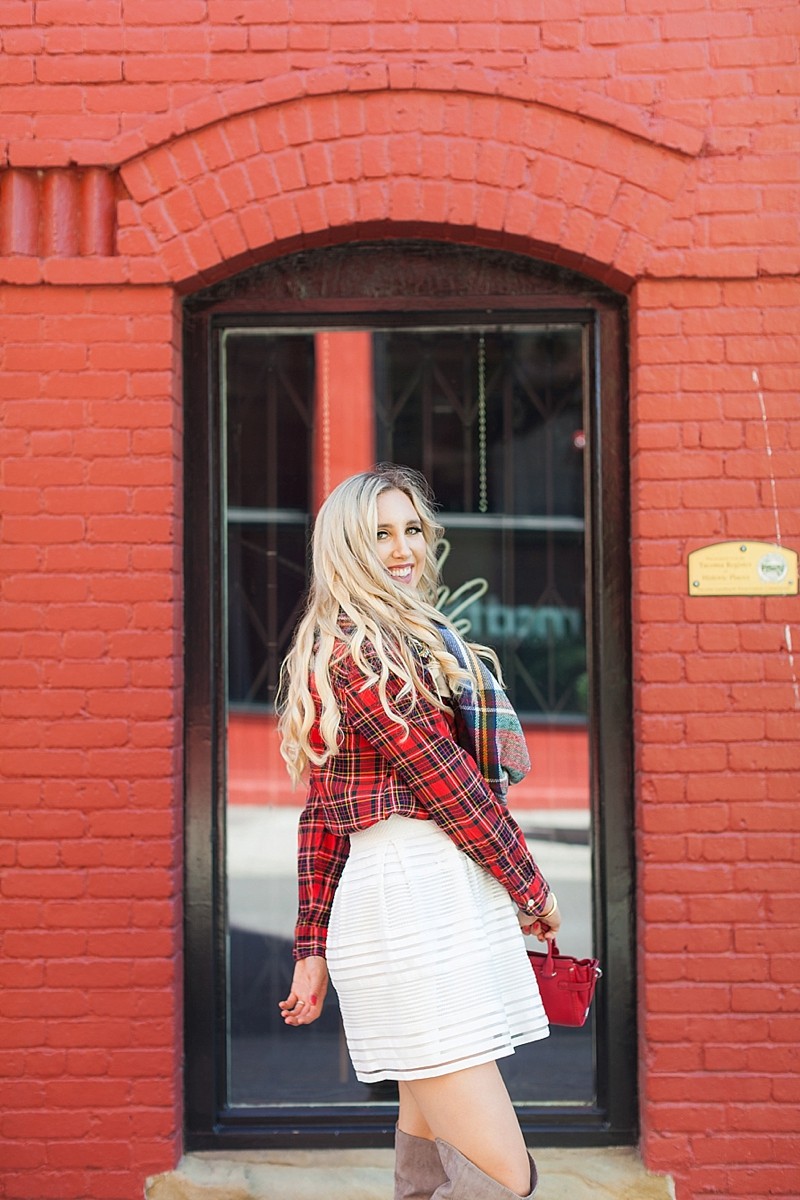 THEIR SOCIAL MEDIA ISN'T FOR FUN- IT'S TO GROW THEIR BRAND
Something else to keep in mind is that your blogger-lady will need to spend an ample amount of time every week, if not every day, on social media.  
Instagram, Snapchat, and Pinterest require constant attention because they don't close when business hours are over and users are constantly scanning those apps and websites for new ideas and content.  This means that a blogger must post on all of these regularly and must also comment on the content of other bloggers and respond to comments on her own pictures and posts.  This adds up to a decent chunk of time at least a few times per day.  
As the significant-other of a blogger, the best thing you can do is understand why your wife/girlfriend is on social media so often, and then come up with a routine so she can be on social media but you guys don't let it interfere with the relationship.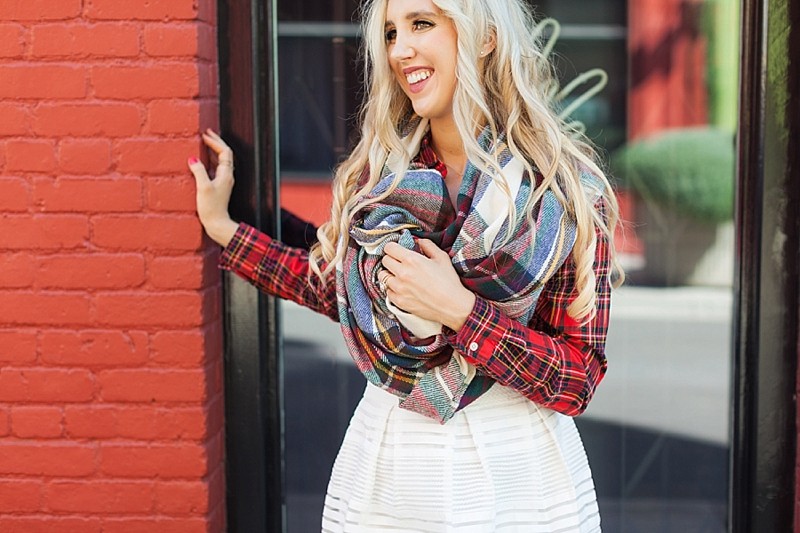 SET UP A ROUTINE THAT WORKS FOR YOU TWO 
Running a fashion blog takes an incredible amount of time and effort.  You will need to understand this first and foremost.  The fashion blogging world is incredibly competitive and demanding between the need to constantly post quality photos on Instagram (often times multiple times per day), the need to write eloquent and informative blog posts, and later down the line, the requirement of corresponding with and working with companies.
The biggest thing a couple can do if one of them is a blogger is to set up a system or a routine that allows the blogger to blog without infringing on your couples time that is so necessary for a relationship to be successful.  Part of this will be expectation management on the part of the non-blogger and realizing that not every moment you aren't at work will you have the undivided attention of your significant other.  
Another part of this is coming up with guidelines so that you guys can still spend good, quality time together without a phone or computer screen.  There will definitely be growing pains as you establish a system that works for both people in the relationship, but if you keep at it, you'll definitely get to a place where both parties are happy and you get the best of both worlds.  
In my relationship with Julianna, I think it took close to 6 months to get to a place where we were both happy.  We still have to tweak some stuff from time to time but that is to be expected. With the tips above, I'm hopeful and confident that you guys will figure out a good blog-to-relationship time management system that works for both people in the relationship in half the time it took Julianna and I!
If you guys want another post like this with a husband's perspective on blogging leave a comment in the comments section below and thank you so much for stopping by Julianna's blog!
Cheers,
Chuck