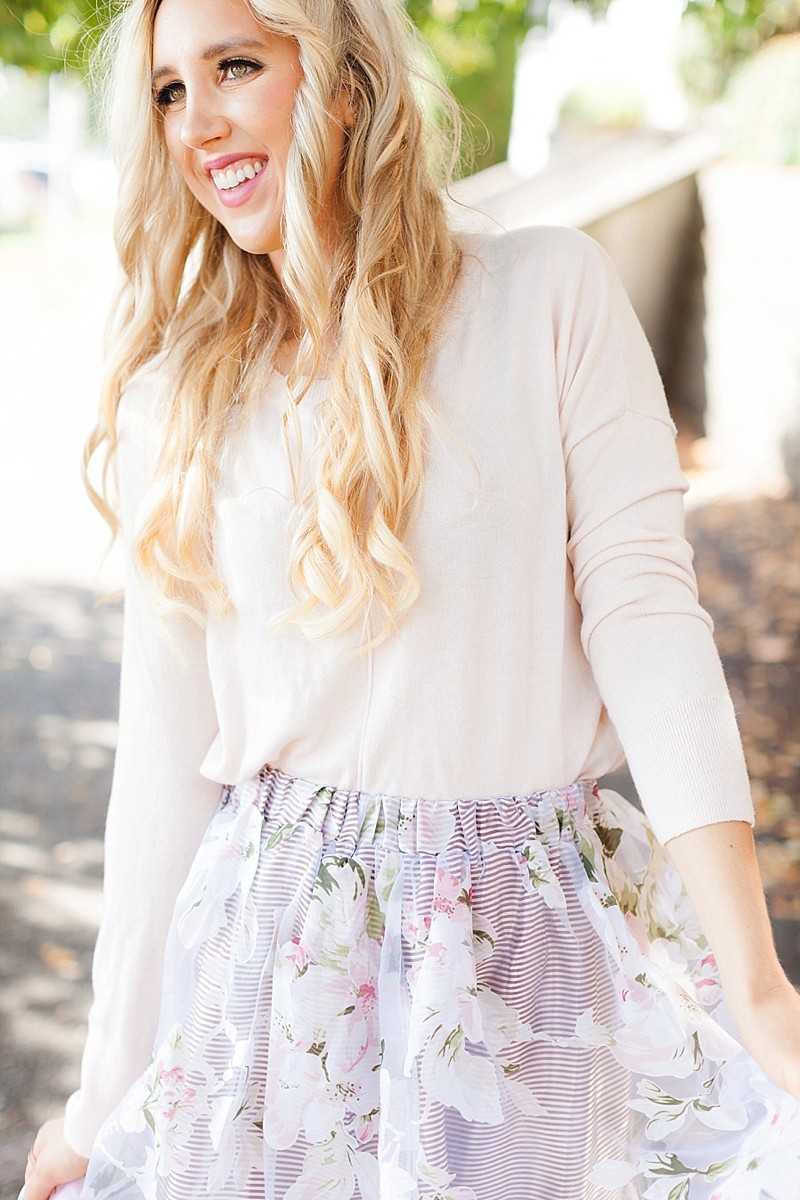 Hi Gorgeous! My Grow Your 'Gram e-course is relaunching on 19 August and today I'm sharing a case study of how successful your Instagram can be just by using the strategies explained in the course! Rachel is a blogger babe who felt like she was stuck in a rut with her Instagram. She was posting amazing content, but her following wasn't growing and she wasn't working with brands she truly loved.
After taking the Grow Your 'Gram e-course she grew her following from 6,000 to 12,100 followers and has her email inundated with companies wanting to work with her!
Below is Rachel's Instagram story, and MAJOR success from taking the e-course!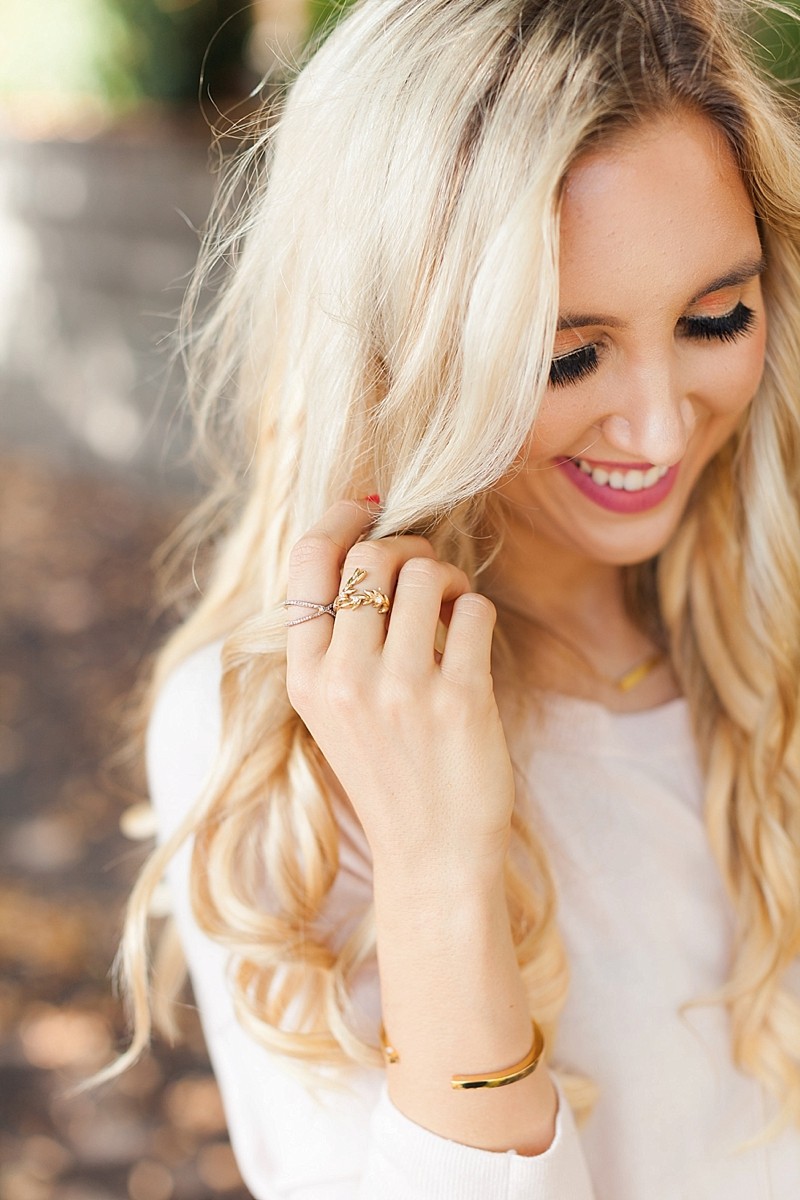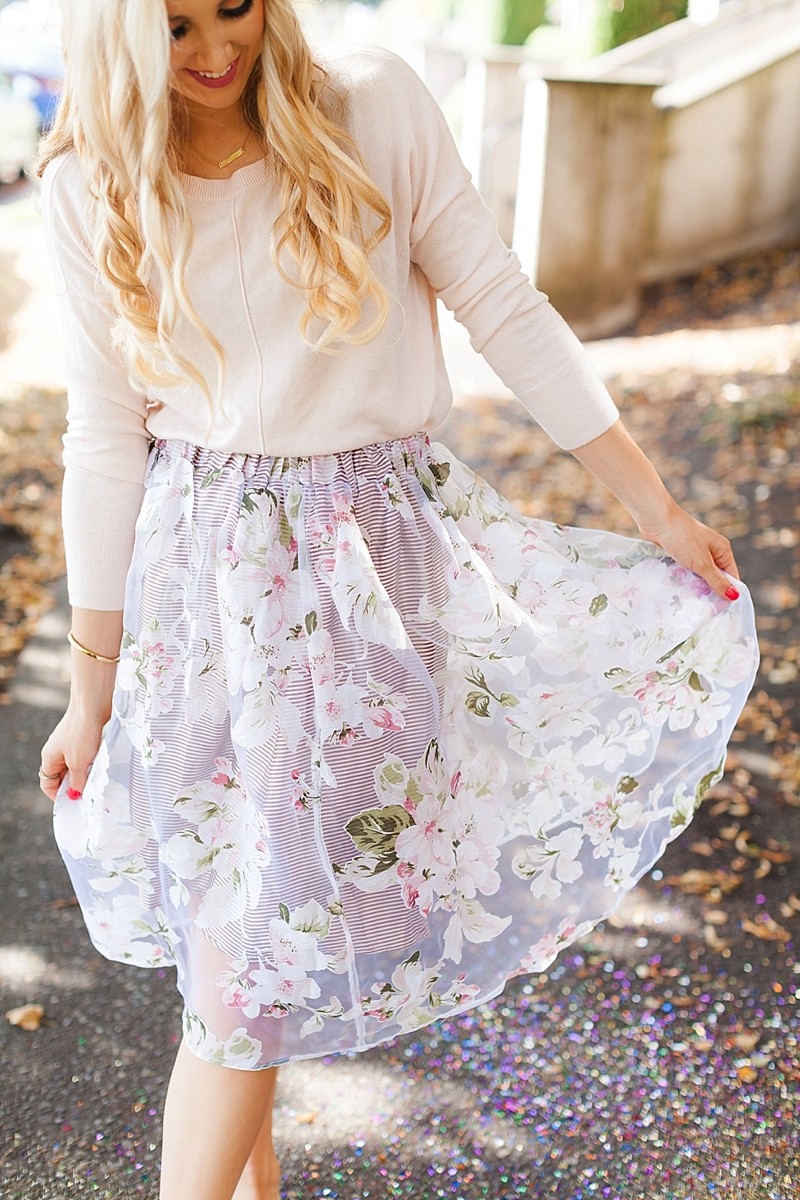 CASE STUDY: HOW RACHEL ALMOST DOUBLED HER FOLLOWING IN JUST TWO MONTHS! 
Hi ladies! My name is Rachel Rodrigue and I'm the girl behind All Things Pink also known as @thediariesofashopaholic. I started my blog about 3 years ago, wanting some sort of creative outlet. I was bored and needed something to look forward to doing. I started to look into blogging since I had already followed many fashion bloggers and thought I could do that!
It took A LOT of guts to finally post my first #ootd and I'm sure some laughed at me. For a while all I was doing was posting my outfits but someone reached out to me and said that I should start a blog. From that moment on I had found my passion. I started with probably 600 followers and would get maybe 11 to 12 likes on a picture. Soon my blog and my page grew but over the last couple months I was at a stand still.
My blog wasn't growing, my Instagram was lacking something but I couldn't quite put my finger on it. I needed some help but didn't know how to reach out to someone or have a company help me out.
Finally a wonderful and fabulous blogger babe, Julianna from Blush & Camo, launched her E-course on how to grow your Instagram. I had seen these around but didn't know if it would be a waste of time or a waste of my money. I took a leap of faith and bought her e-course. That was probably the best thing I could of done for my Instagram and blog.
I read and watched the cute videos over and over again, taking everything in and writing everything down.  I learned how to create a theme for my Instagram and why that's so important, how to set a posting goal/schedule (which I use religiously now), and how to create a community and how to reach out to companies! All her tools were incredibly helpful and many times I sat back and wondered why didn't I think of that?!
To prove to all of you on the fence about purchasing Julianna's course, my Instagram page was at 6,000 followers two months ago. Today as I sit here and type this I have 11.1k followers. No I didn't buy followers. This was all from her e-course. I learned pretty much everything I know from her and to my surprise companies started to repost my pictures and now I have to make at least 3 hours a day to solely focus on my email because I have brands that want to work with me.  
With that said just because you purchase her e-course doesn't mean you will magically gain 10,000 followers and get thousands of likes on your Instagram. It's a lot of work and her e-course will give you amazing tips and tricks to help you get to your goal.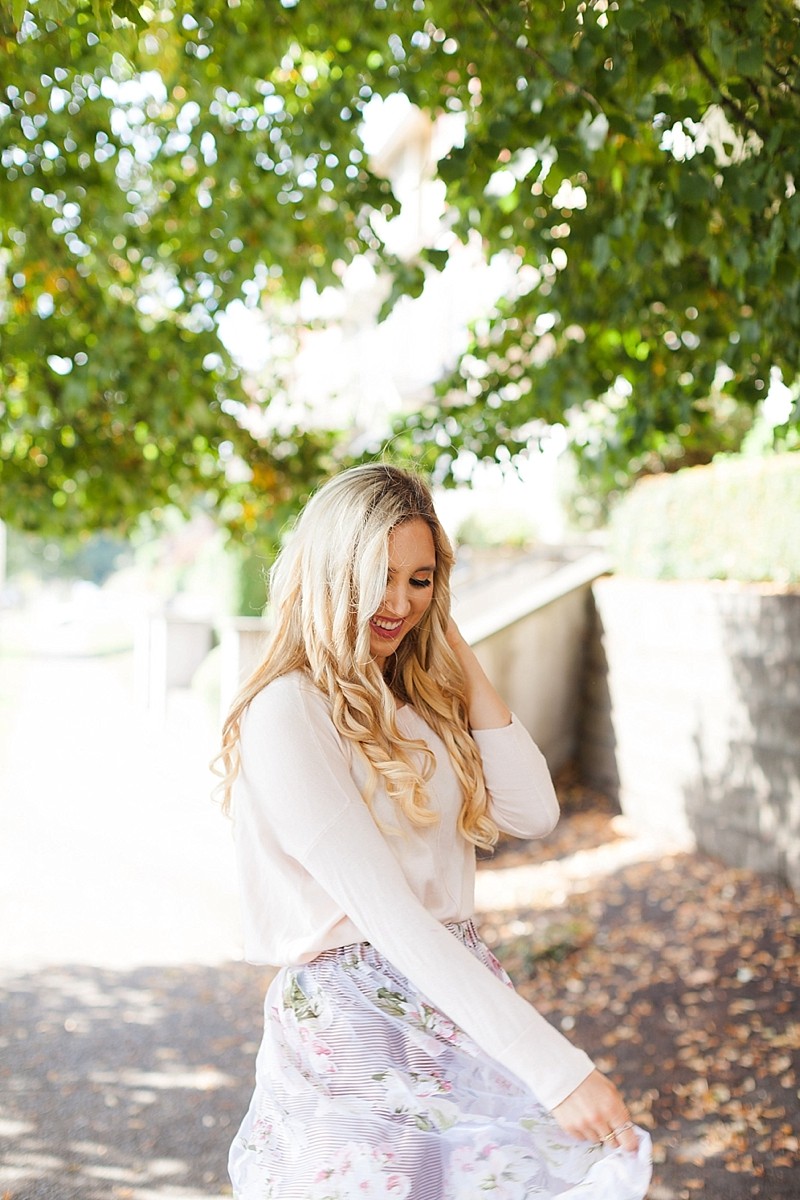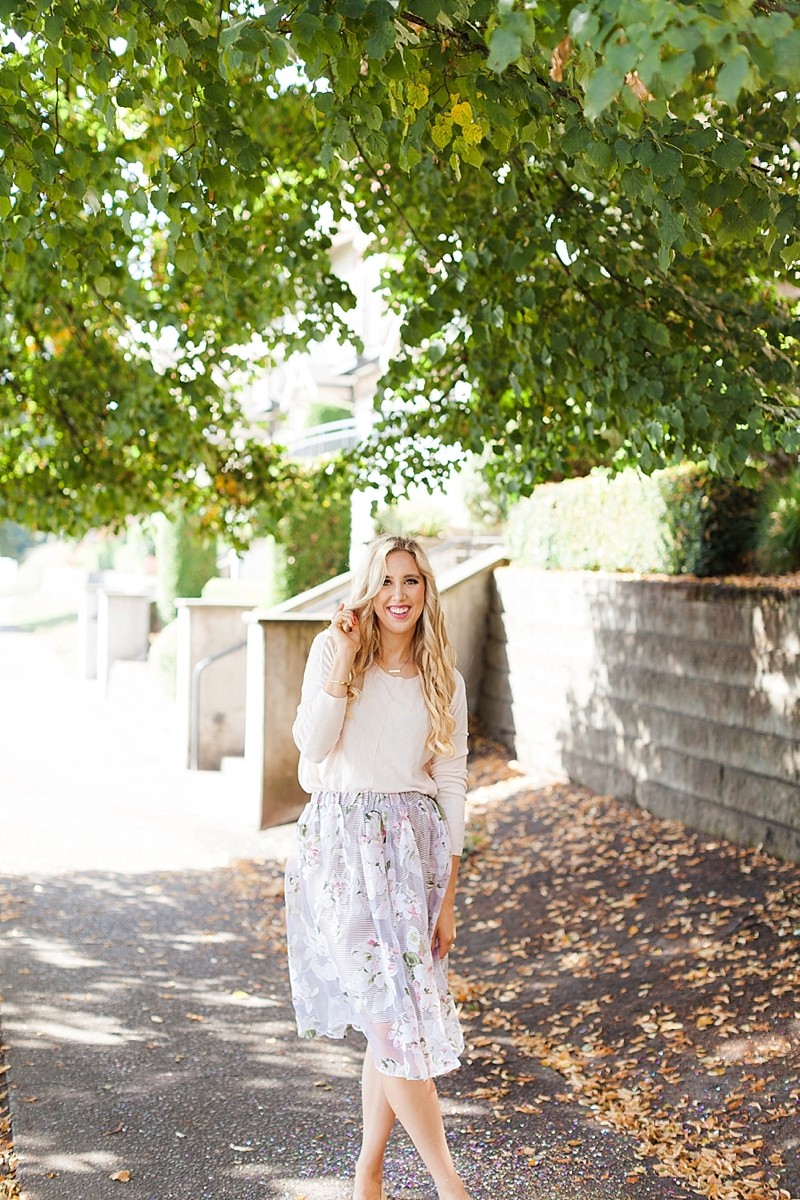 WHAT YOU'LL GET IN THE GROW YOUR 'GRAM E-COURSE
A 55+ page guide broken up into 8 modules filled with strategies you WANT to know about! These modules include

Module 1: Sharing my Instagram story and why Instagram is so important to building your brand/blog/or business.
Module 2: Developing an Instagram Theme. In this module I will explain why you totally need an Instagram theme and then will develop a theme that is tailored perfectly for  you!
Module 3: Creating a Posting Goal. In this module I explain what the heck a posting goal even is and then break down how to create one that is perfect for you and your Instagram!
Module 4: Posting Accountability. After you have a posting goal it's crucial you keep yourself accountable to keep that goal. If you're worried that you'll set a goal and not follow through, Gorgeous, I've got you! This module gives you multiple strategies on how to maintain your momentum on growing your blog!
Module 5: Quality Images. Want to know the best DSLR cameras you can use to take amazing pictures to post to Insta while not breaking the bank? I've got a complete list for you to choose from. Plus, I share all the qualities each camera has and their price point so you can choose a camera that is perfect for you!
Module 6: How To Build Your Instagram Community. In this module I share ALL my strategies for growing an community of women who love your material, engage in your posts, and how you can get more involved in the blogging community to get your Instagram handle out there!
Module 7: How To Collaborate With Brands. Want to know how to work with brands (AND make money doing so!) simply by using your Instagram handle? This module tells you everything you want to know to set you up for success including exactly what I email to companies to collaborate with them! (I'm holding nothing back for you ladies!)
Module 8: Using Instagram Analytics. This module talks about how to use Instagram analytics to create posts your followers want to see!

8 videos that go along with the modules
11 worksheets for you to fill out while you take the course (including a worksheet that has all the top hashtags for getting your posts noticed on Insta.. so make that 12 worksheets!)
*** This bonus content will ONLY be available from 19AUG-1SEP
BONUS CONTENT! Can I get a #heckyes for ALL the bonus content I am sending you ladies! On top of the guide, videos, and worksheets you'll also be receiving (can I get a drumroll?!)….

An 11 page mini guide sharing the BEST tips for utilizing your Instagram captions! In this mini guide I'm outlining strategies for creating higher engagement with your followers, how to create a catchy headline, and how to sounds like a SME (subject matter expert) in your blogging field. You're probably like.. "I can do all that through using Instagram captions?!" and I'm over here nodding my head at you like YASSSS you totally can! (a $20 value!)
A bonus video sharing my number one tip for creating flat lays on Instagram
A 5 page mini guide giving you 30 days of Instagram posting ideas. That's right, I'm giving you a month's worth of amazing ideas for what to post to Instagram! (a $9 value!)
So what are you waiting for, Gorgeous?! The e-course launches on 19 August and I can't wait to watch your Instagram's grow! You can also sign up for my FREE e-mail course by
Let's do this ladies!
Thank you SO much for stopping by Blush & Camo!
xx Julianna
Sweater- Gap (two seasons ago), similar here
Skirt- Morning Lavender
Shoes- Chanel