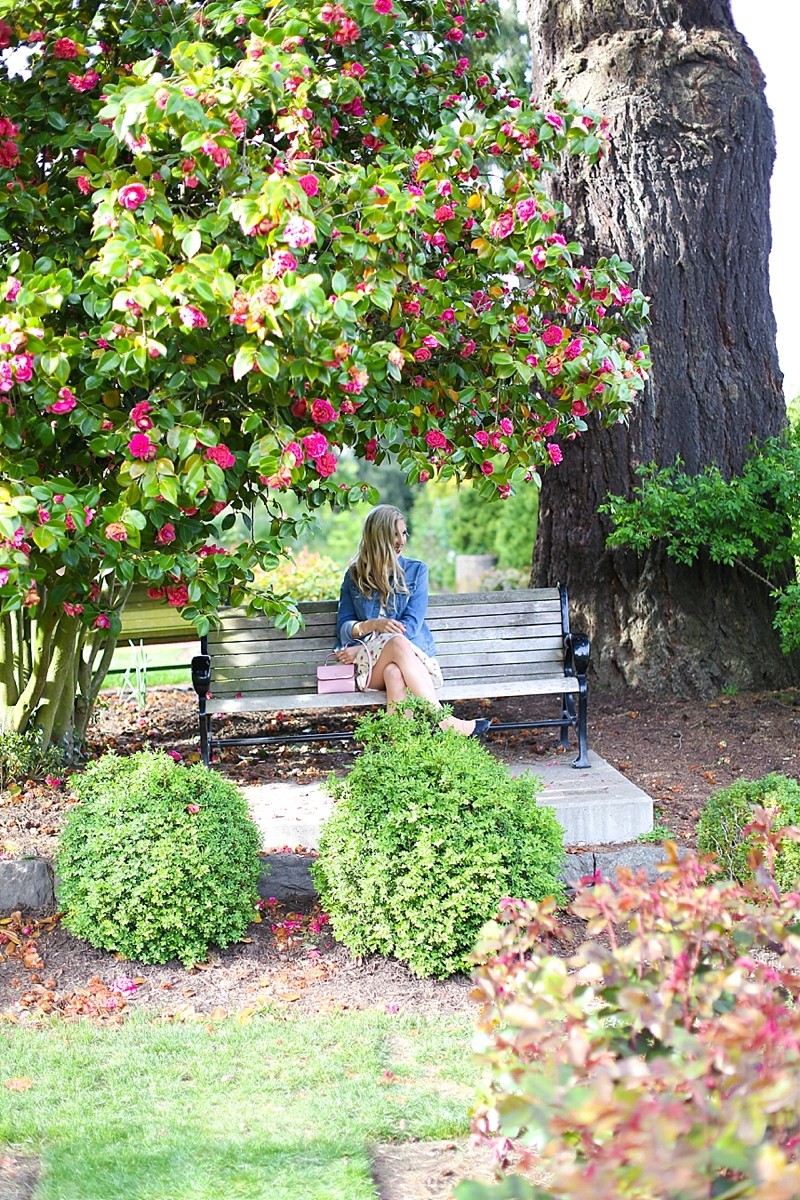 Hello, Gorgeous! I'm so glad you stopped by Blush & Camo because today I'm sharing how to pack light, when you want to pack EVERYTHING!
Chuck makes fun of me alllll the time when we go on little mini getaways for a day or two. I'll pack two suitcases full of clothes, shoes, and beauty products because #options. You never know- your plans for the day might get SO off course giving you the perfect opportunity to change into the cocktail dress you happened to pack and you can curl your hair with the three different curling wands you brought with you!
If this sounds like you, then today's post is perfect! On a recent trip to Portland with Chuck I managed to pack only the essentials (ok, and a few non-essentials) in just one small gym bag.
I was so proud of myself for this small accomplishment I decided to share with all you Blush Babes how to pack light! Plus, spring is in full effect and summer is right around the corner. This means vacations and weekend getaways are increasing and you totally need these tips before you pack!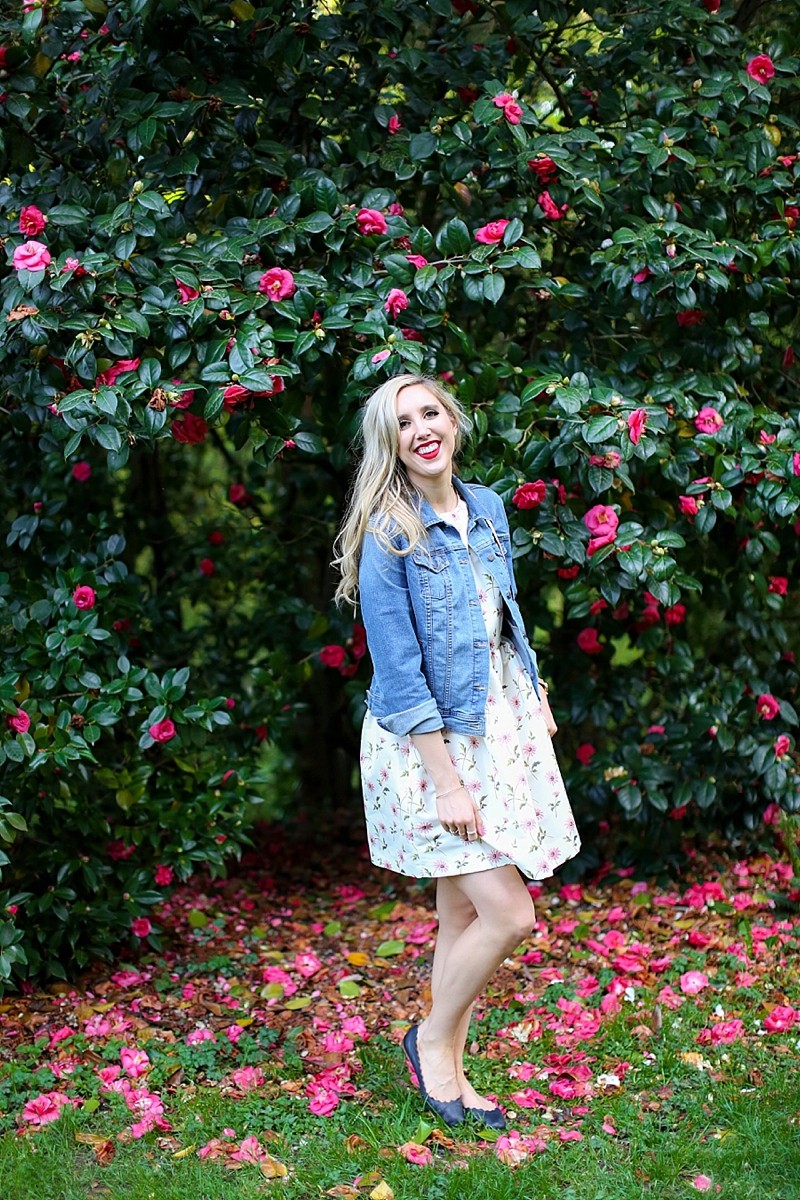 YOU CAN'T PACK YOUR CLOSET
This may seem obvious, but when you start packing before you know it you have the majority of your closet busting out of your suitcase(s)!
Just say it with me– "I can't pack my closet!". When you travel there's an understanding that some of the comforts of your home can't come with you and that's TOTALLY fine:). In fact, that's what helps make it an adventure!
If you're still having a hard time with this step think about it this way- packing only the essentials allows you, for a period of time, to not focus so much on material items but on the adventure that you are about to go on! This may seem kinda cheesy and corny, but it's also helped me understand packing three suitcases for a weekend getaway is a bit overkill.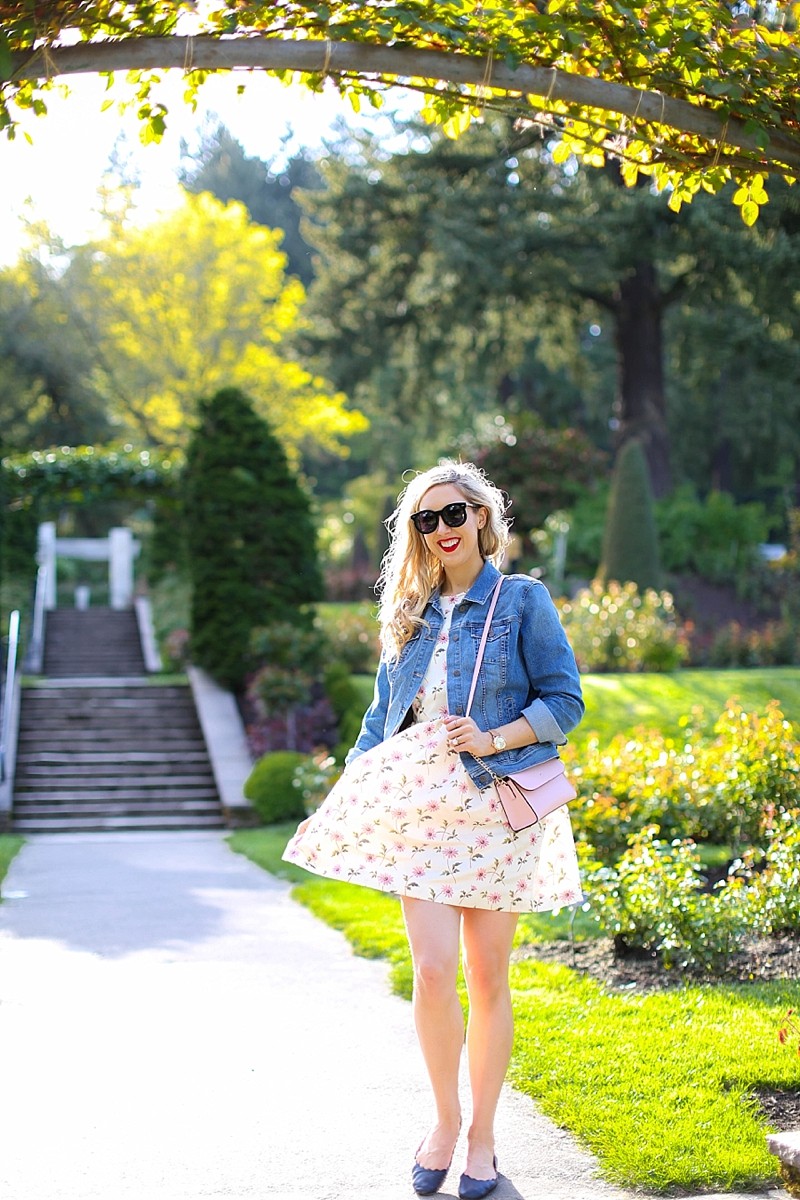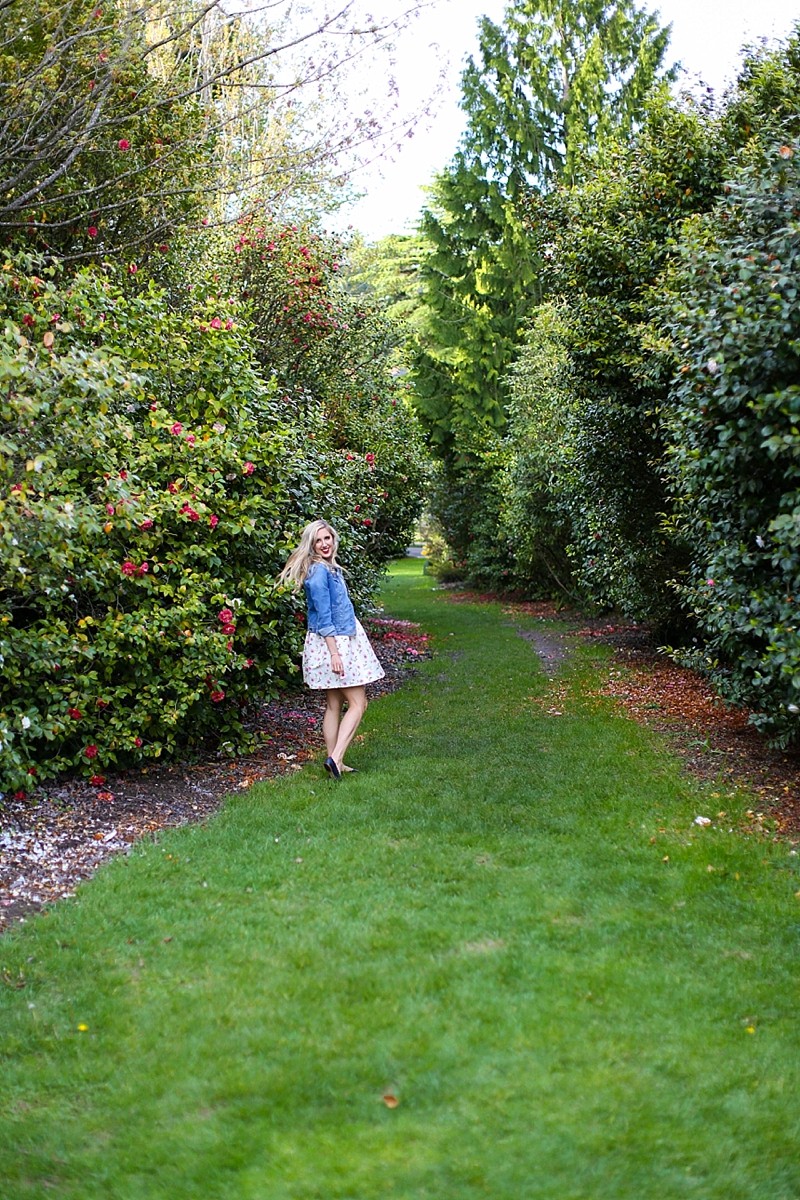 FIGURE OUT THE ESSENTIALS
The next step is figuring out the essentials. This step is going to be different for every Blush Babe depending on the type of trip you're going on. Come up with a short list of items you absolutely need for your getaway. When I went to Portland this was the list I made
Hygine prodcuts (face wash, tooth paste, tooth brush, deodorant, body spray)
Hair Brush (I didn't pack any hair tools like a straighter or a curling wand because I decided they took up to much room and I wanted to rock a topknot!)
Two Dresses (one of day, one for night)
Undergarments
A light jacket
Two pair of shoes
Makeup bag
Camera
This is all I took! Typically it's four times as much. Your list may be a little big bigger or maybe even a bit smaller depending on your needs and the trip.
The important takeaway is to only pack the items you truly need, not what you want.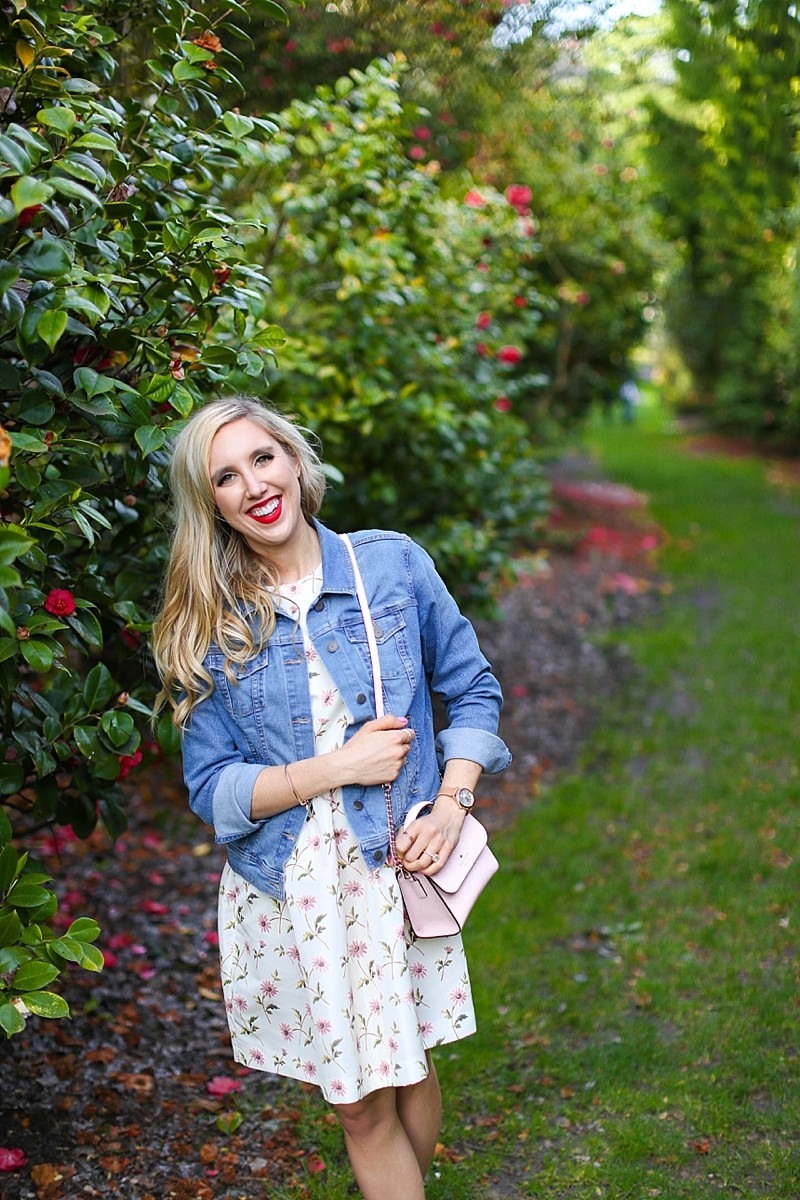 YOU CAN WEAR THE SAME OUTFIT TWICE
An important tip when packing light is you CAN wear the same outfit two days in a row! As a style blogger I'm all about wearing different outfits and looking as cute as possible, but if you're trying to pack extra light, wearing the same outfit twice is totally acceptable.
One way to make your outfit feel different is to wear a different pair of shoes or wear your hair or makeup differently! You'd be surprised at how different an outfit can look with just these small changes.
When I was in Portland I wore the same outfit two days in a row when walking around the city. I changed my makeup, hair, and shoes and the outfit felt completely different!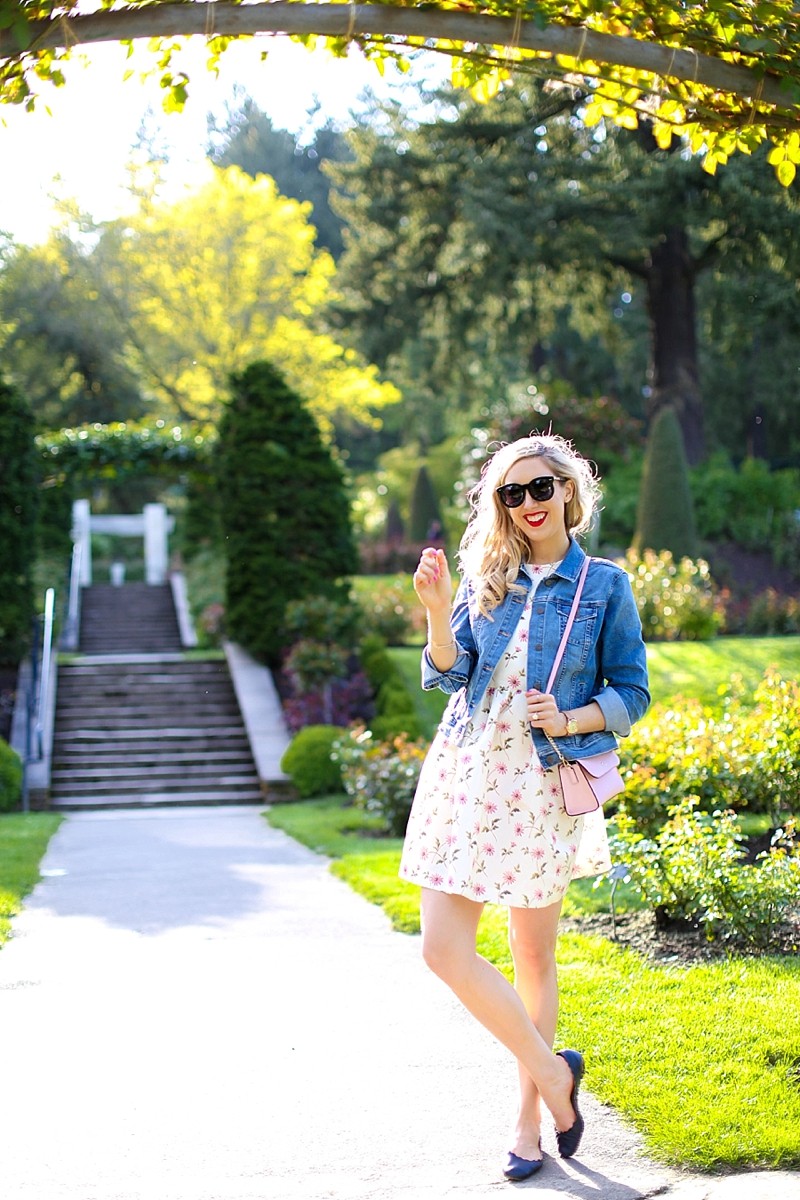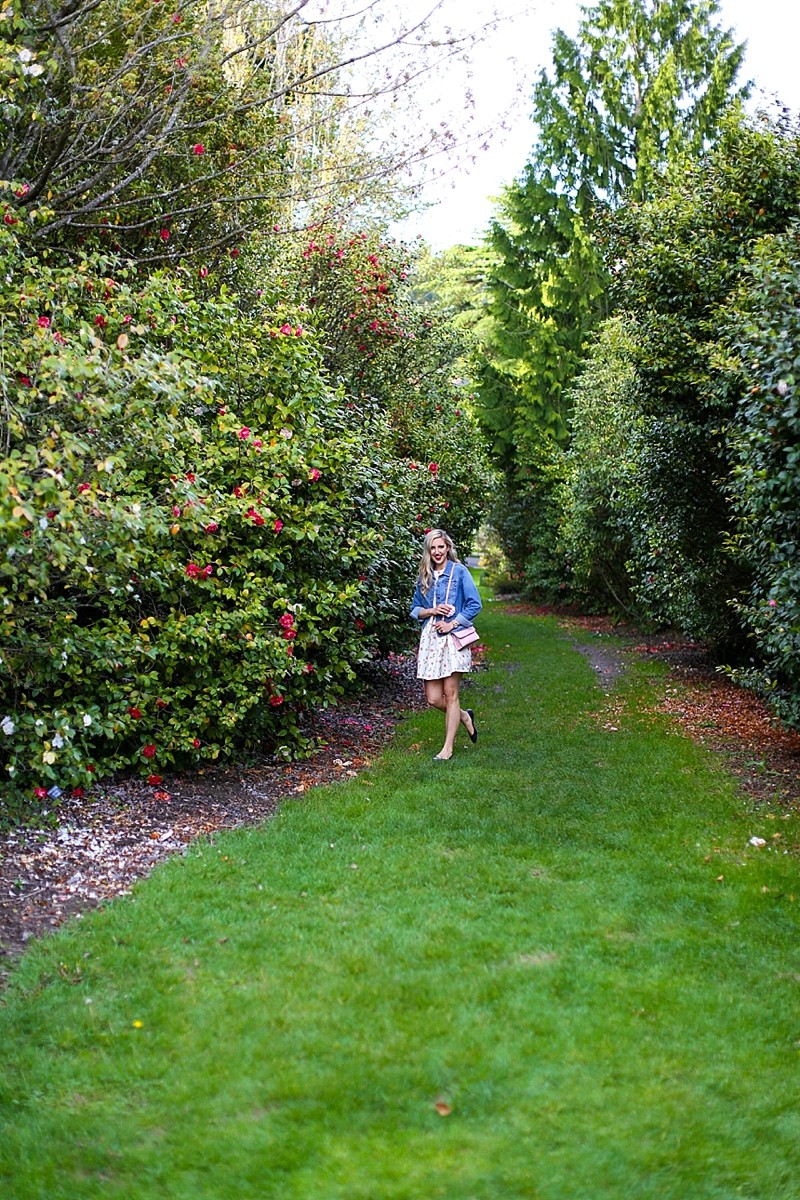 IF THERE IS ONE THING YOU NEED TO PACK…THIS IS IT
If there is one item that is non negotiable that is a comfy pair of shoes to walk around in. For me, this is a classic pair of ballet flats. Ballet flats are chic, can easily be changed from day to night, and are super comfy! The reason a comfortable pair of shoes is a non negotiable is because when your wanderlust is taking you all over the city (or beach!) you don't want your feet hurting preventing you from taking in all the spectacular views or sites!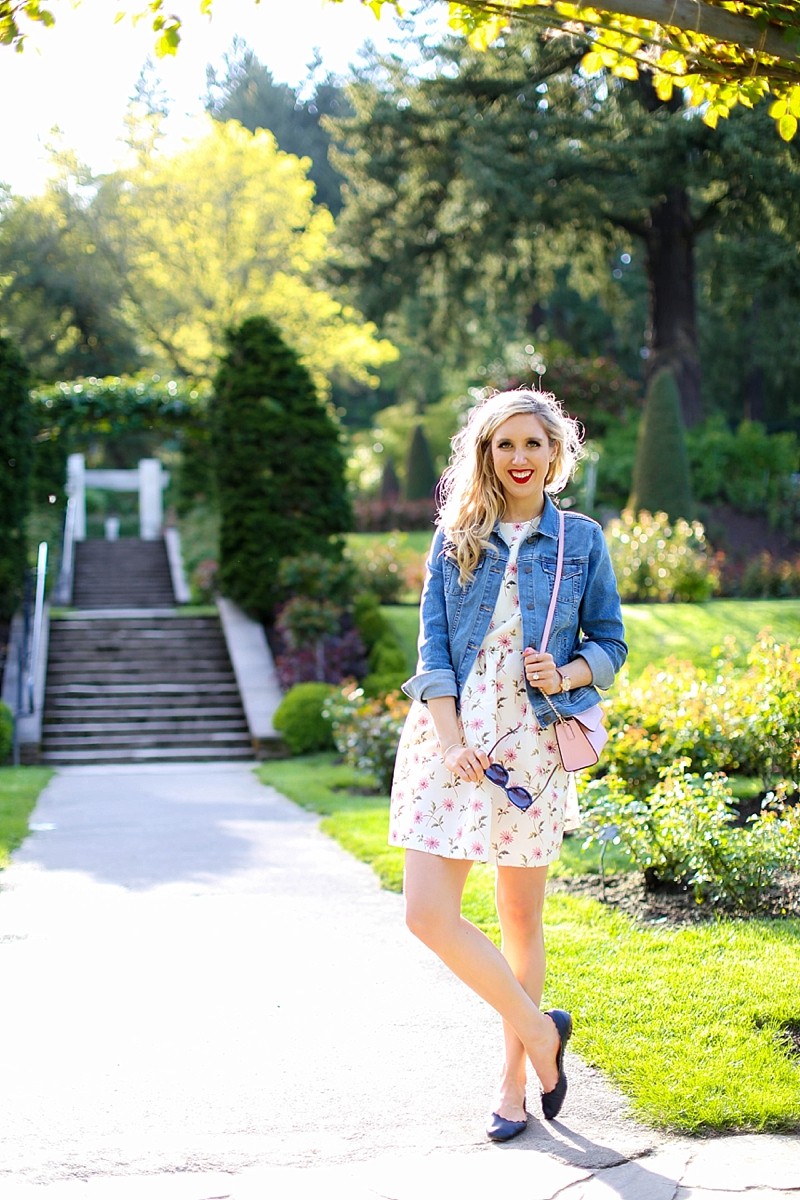 OVERALL ASSESSMENT OF PACKING LIGHT
This was one of the first times I've honestly packed light and I didn't mind it at all. I thought that I would hate wearing the same clothes twice or feel like I didn't have enough stuff with me, but I was perfectly fine (surprise!). And, since I promised I would always tell you ladies the truth, I think I could have packed even lighter!
I didn't use some of the items I brought and didn't mind at all that my closet wasn't brought with me! When I do pack heavier I end up not wearing half the items I bring and they just end up getting wrinkled in my suitcase.
Overall, I would totally pack light again and this is something I am going to strive to do more often!
What did you think of today's tips?! What is an item that you have to bring when you travel?! I would love to talk with you in the comments below!
Don't forget to follow me along on Instagram, Pinterest, and Twitter for daily style inspo! Thank you SO much for stopping by Blush & Camo!
Ronni Nicole Short-Sleeve Floral-Print Fit & Flare Dress
FOREVER 21 Crochet Floral Smock Dress
Chloé Lauren Scallop Flats-Blue
Kate Spade New York 'cedar Street – Mini Nora' Crossbody Bag
Karen Walker Women's Alternate Fit Super Duper Thistle Sunglasses-Blac