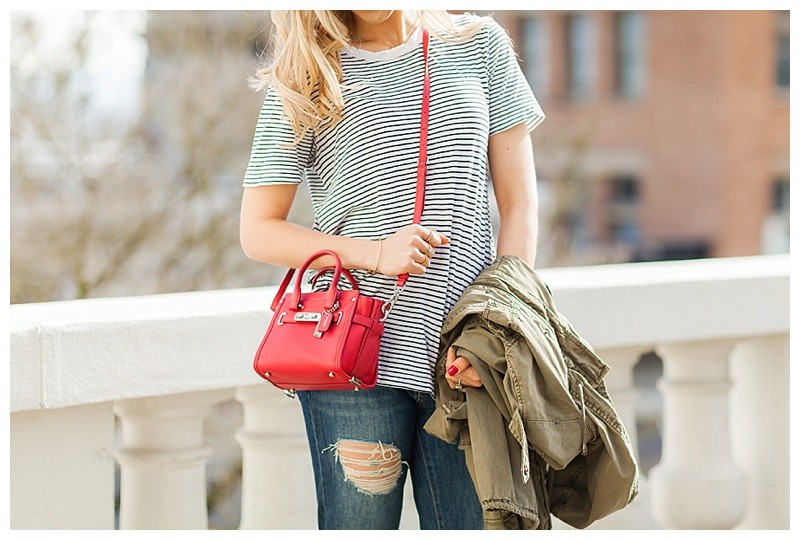 Hello Gorgeous! Today I'm sharing one way to glam up your casual outfit in ONE step and this item is already in your closet. Yep, just one step to elevate your casual look and it's totally free (#fashionwin).
Why am I sharing this simple style tip with you?!
1.) You're apart of the Blush Babe community and I share all my style tips with your gorgeous ladies. Every. Single. One.
2.) If we are being completely honest with one another wearing tulle skirts (I love wearing mine around the house!) and ultra feminine dresses are great but they aren't the everyday clothes we reach for in our closest. Having style tips and tricks to elevate our everyday style helps us to feel confident no matter if we are wearing a formal gown or jogger pants. We, as Blush Babes, own our outfits (no matter what the occasion) like true #girlbosses.
3.) Super Models use this style trick with their "model off duty" looks and who doesn't want to feel like Gigi Hadid and Kendall Jenner for a few hours when you are off running your errands?!
Let's get styling!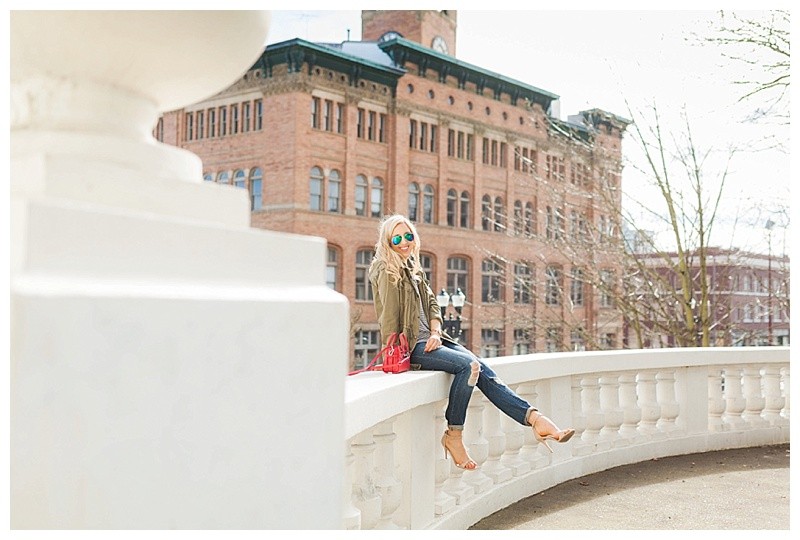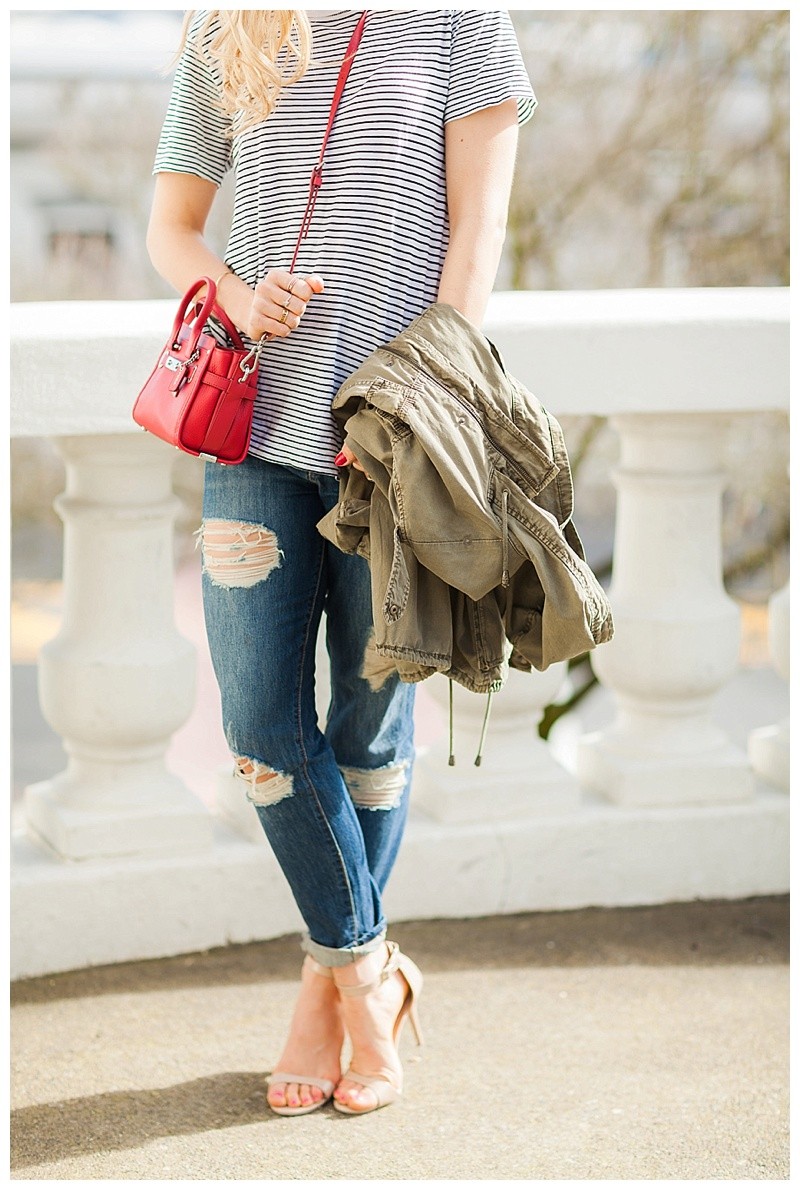 THE STYLE TIP TO GLAM YOUR CASUAL OUTFIT (in 30 seconds!)
The ultra chic and feminine style tip to elevate your everyday casual outfit is….. (drum roll please!) add a pair of heels! I am a total flats girl but there are days when adding a classic pair of heels just adds that extra confidence boost for the day!
Not only do heels give you legs for days but these shoes instantly add glam to any casual look because they are an unexpected element to your outfit!
If you aren't convinced already to try out today's style tip here's another reason- It's totally chic! Wearing heels with a causal look is comparable to when women wear tennis shoes with a feminine dress (que New York fashion week photos!). A laid back outfit paired with heels is effortless and sophisticated at the same time.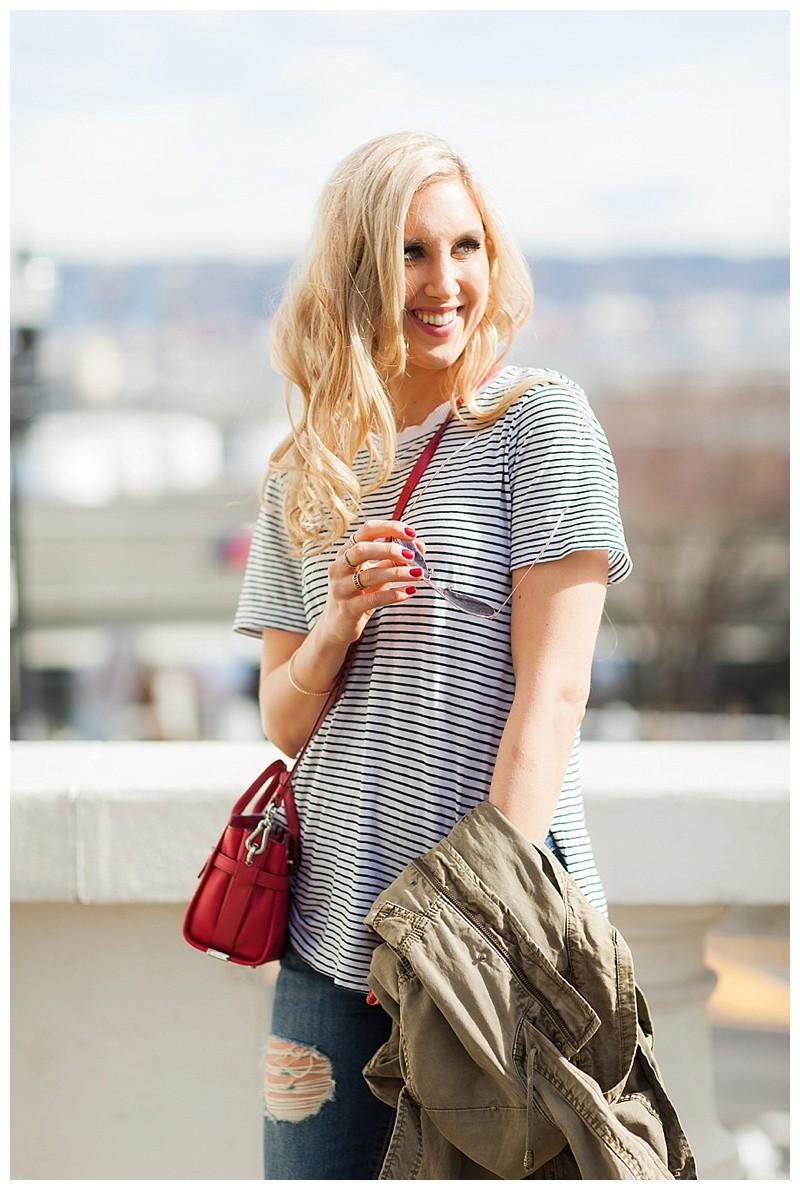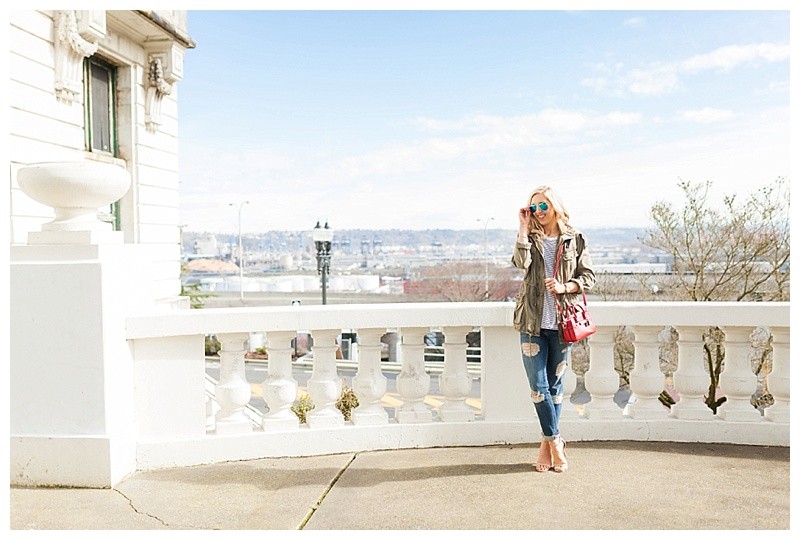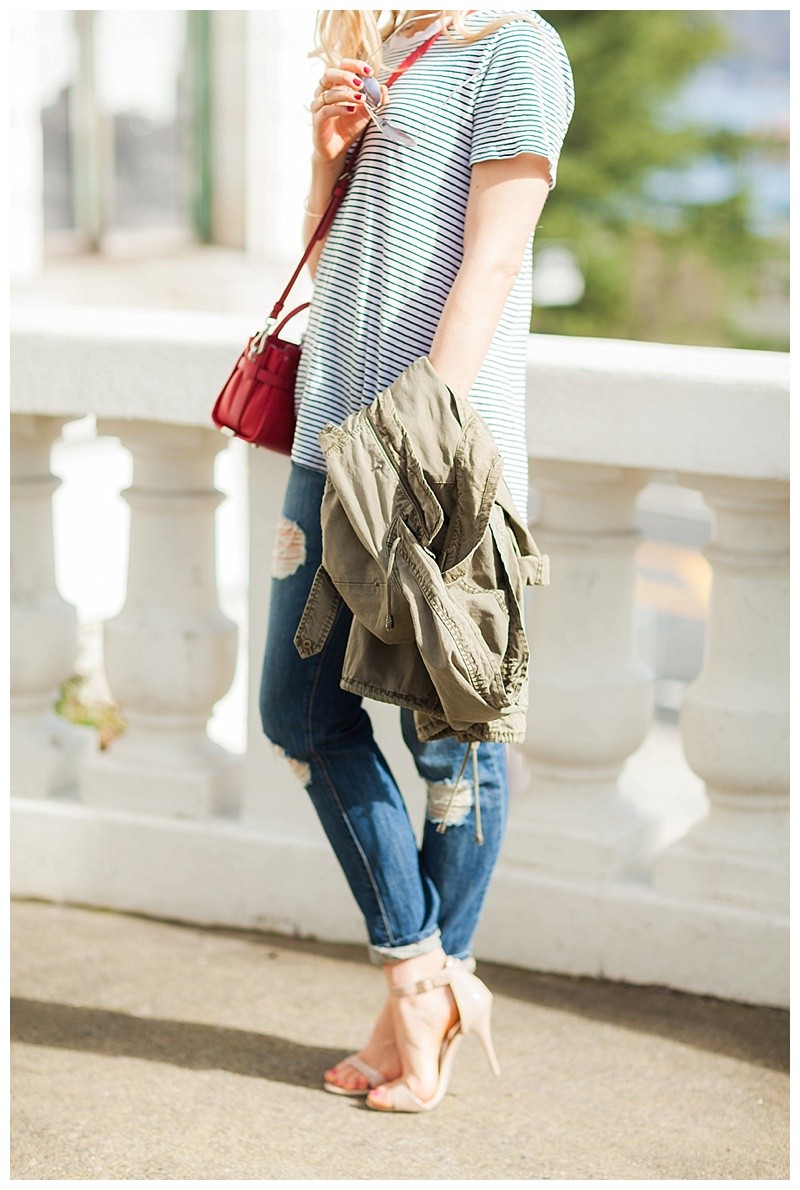 THE TYPE OF HEEL TO WEAR
When looking for a pair of heels to wear with this look there are a few things to keep in mind.
Look for a streamlined shoe like a heel with a pointed toe or a strappy pump to pair with your look. This is because casual clothes tend to be bulky and loose fitting such as sweatshirts, cardigans, and tunics. A minimalist shoe such as a strappy pump, or a streamlined silhouette adds a clean sophisticated touch without adding to the bulk to your look!
You also don't want your heel to be to high (think 5 inches or more!) because then you'll have a difficult time walking around doing your everyday activities and the whole point of pairing heels with your look is to add some glam while remaining practical! 3- 3.5 inches is a great length while still enabling you to go about your day in comfort!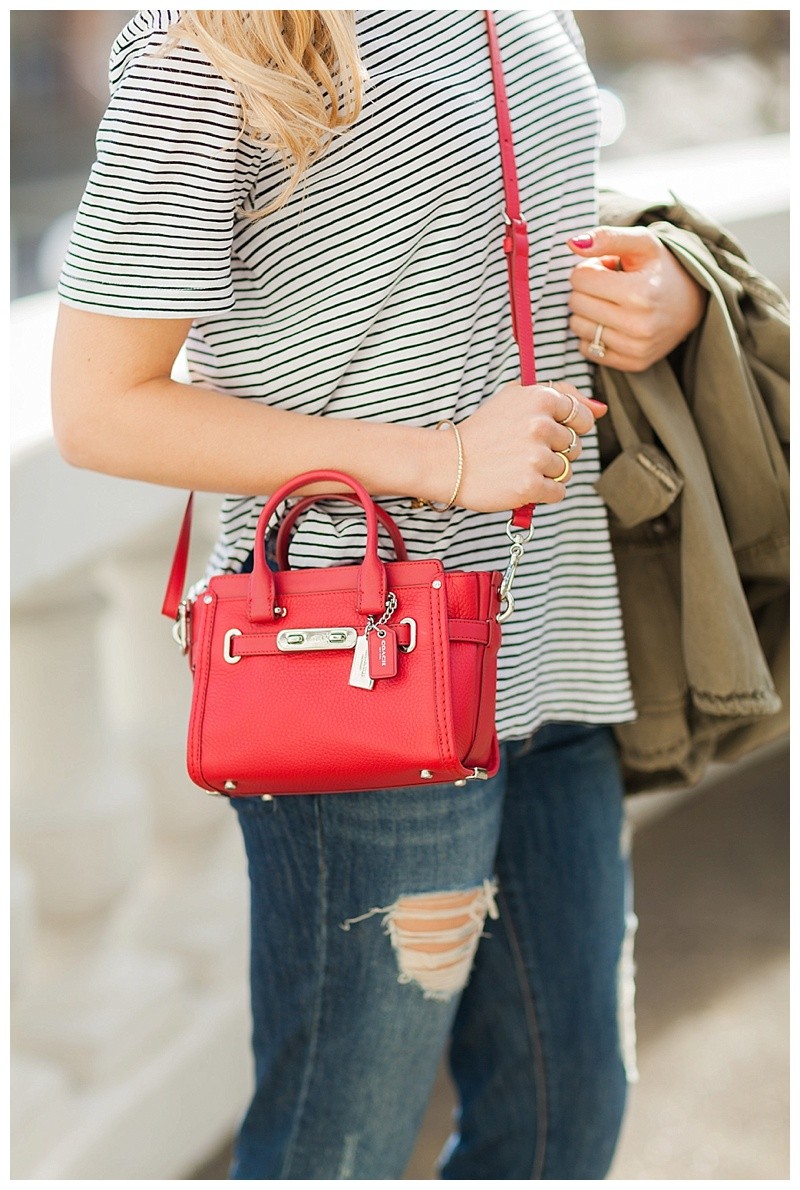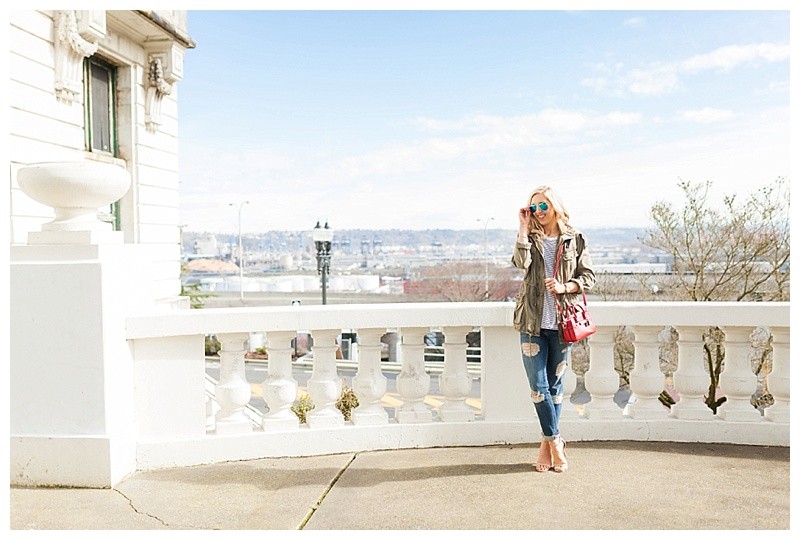 Those are the tips for adding instant glam to your next casual look! Would you try this style tip?! I would love to talk with you in the comments below! Don't forget to follow me on Instagram, Pinterest, and Facebook to receive your daily dose of style inspo! There is also a NEW Blush Babe Glam newsletter coming out next week so make sure you sign up for the newsletter!
Thank you so much for stopping by Blush & Camo!
xx Julianna
SHOP MY POST
FOREVER 21 distressed boyfriend jeans
Short-Sleeve Tunic Tee for Women
Long & Lean Ribbed Tunic Tee for Women
Pleione Linen & Cotton Blend Military Jacket (Regular & Petite)
Coach Swagger 27 In Pebble Leather
Women's Pamela Heeled Sandal – MossimoTM
Kate Spade New York 'one In A Million' Initial Pendant Necklace
SEPHORA COLLECTION Rouge Gel Lip Liner
SEPHORA COLLECTION Cream Lip Stain