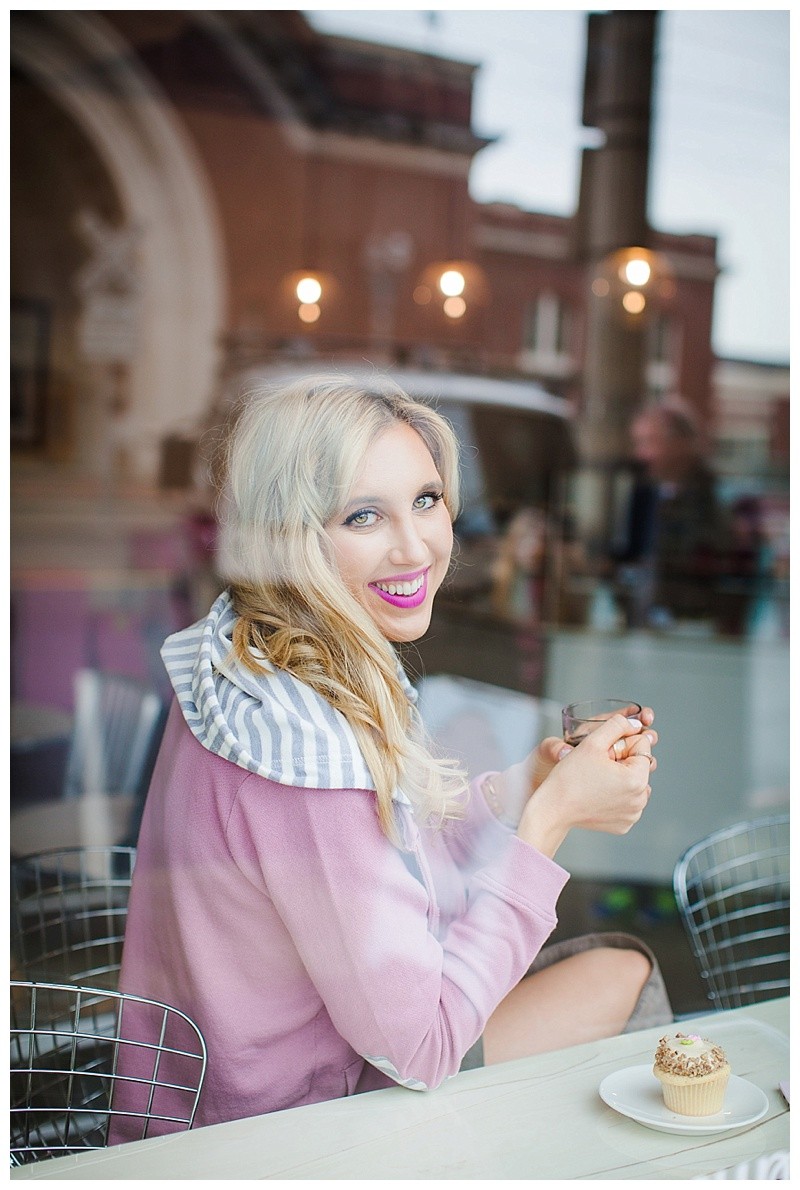 Hello Gorgeous! In celebration of Evy's Tree releasing their new Ashley Stripe hoodie, today I'm sharing 6 Do's and Don't when wearing more casual clothes because Blush Babes want to look amazing no matter what style of clothing they wear! These 6 tips are simple and can you can start incorporating them into your personal style today (#heckyes!).
Let's get started!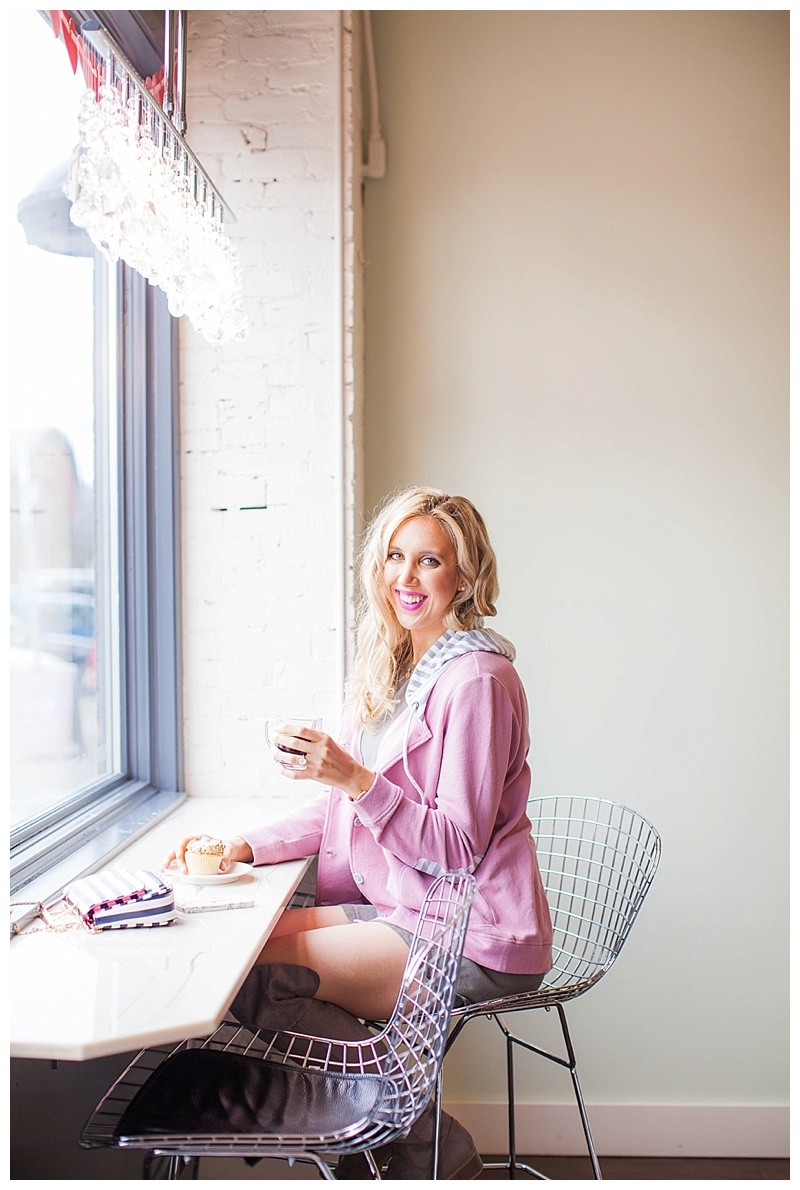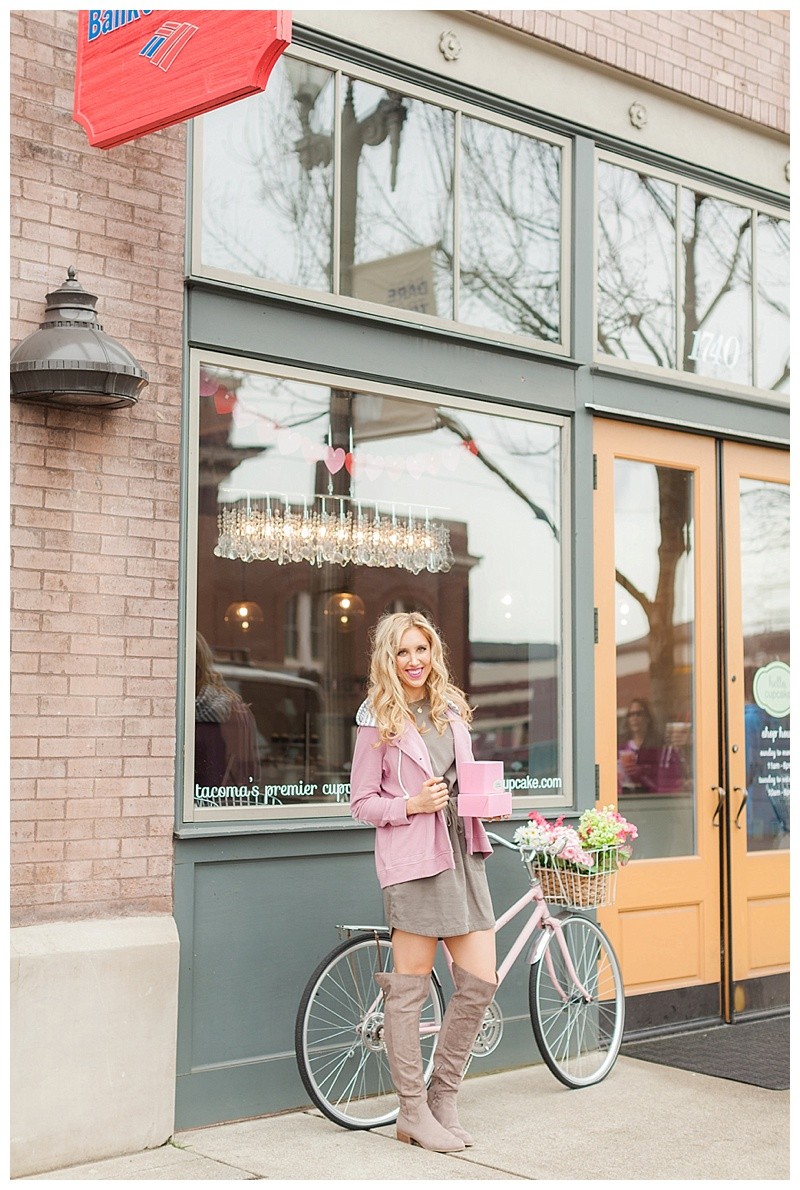 DO: SHOW OFF A LITTLE SKIN
When wearing casual clothing it's totally acceptable to show off a little skin, especially because most of your body will be covered up anyways! Examples of this are when wearing boyfriend jeans- pair these bottoms with a crop top (seen here!) or maybe a graphic tee with a deep cut v-neckline! So while you are casual you are still adding a little sexiness to your look because you deserve to look amazing no matter what!
In today's look I added over the knee (OTK) boots to show just a sliver of skin on my legs while the rest of my body is covered up! So while this look is cozy and casual, I'm still adding my feminine touch to the look!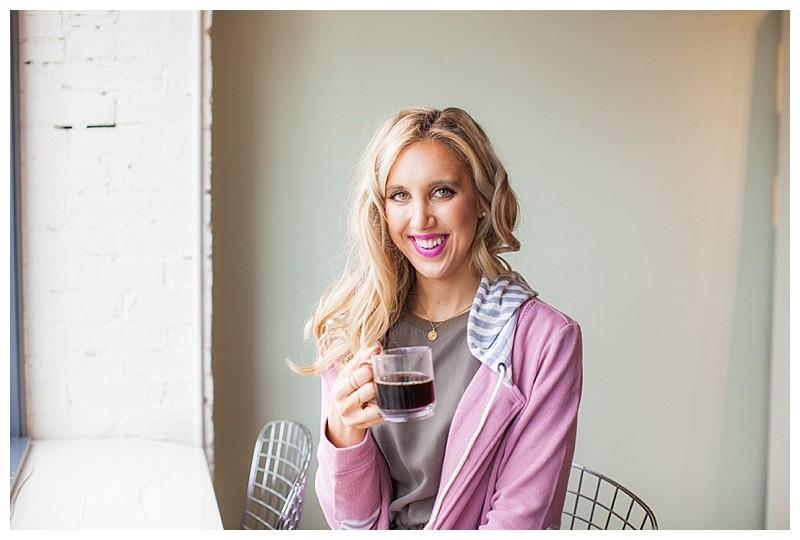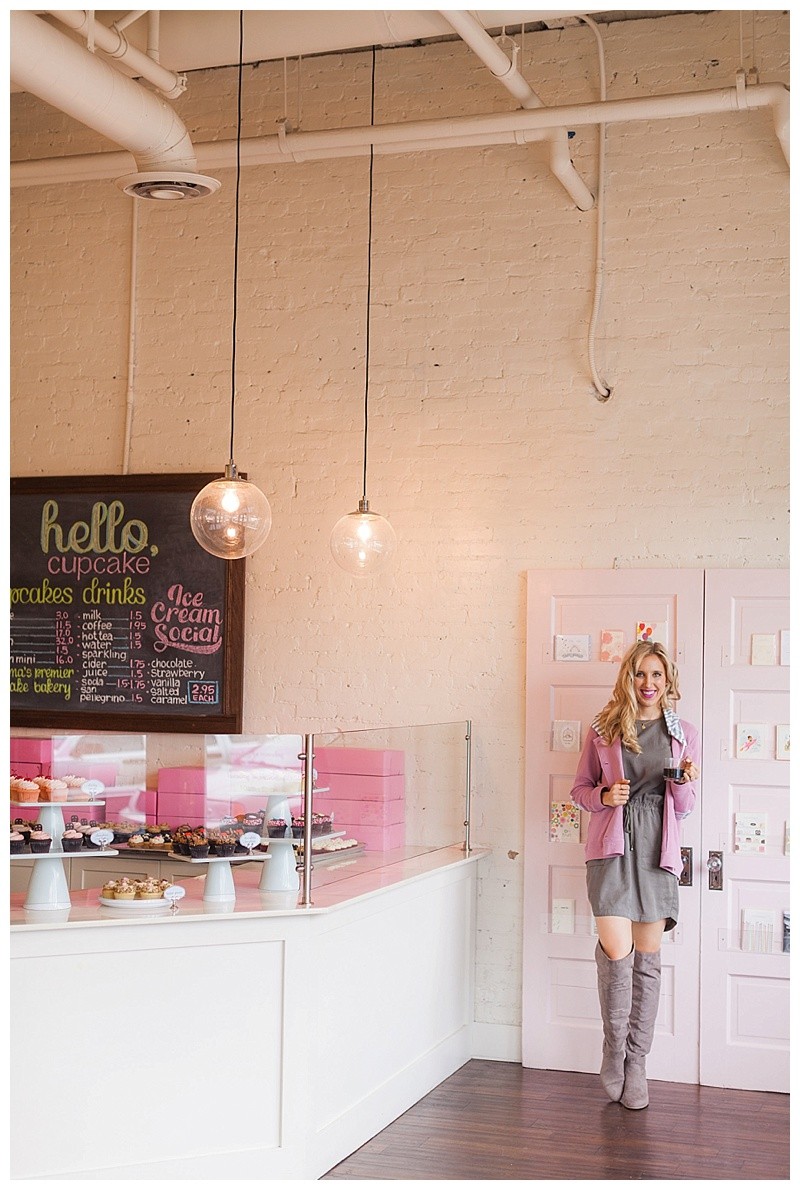 DON'T: LOOSE YOUR FIGURE IN MATERIAL 
It's easy when wearing casual clothes to throw on an oversized sweatshirt and sweatpants and call it a day (I've totally been there!). But, babe, you've got a cute figure and you want to show it off just a little bit so- show it off!
You can create a compromise with yourself and say if you are wearing an oversized sweatshirt (which are my favorite!) opt for a pair of leggings or skinning jeans to juxtapose the bagginess of the sweatshirt! The best part about this tip is there are so many ways of avoiding hiding your cute figure!
In today's post I am wearing Evy's Tree newly released Ashley Stripe hoodie! Since this hoodie isn't as figure hugging as the Charity or Addyson hoodie (seen in this post here) I opted to wear this dress which has a drawstring waistband to ensure my figure isn't getting lost in the layering I styled for today's look!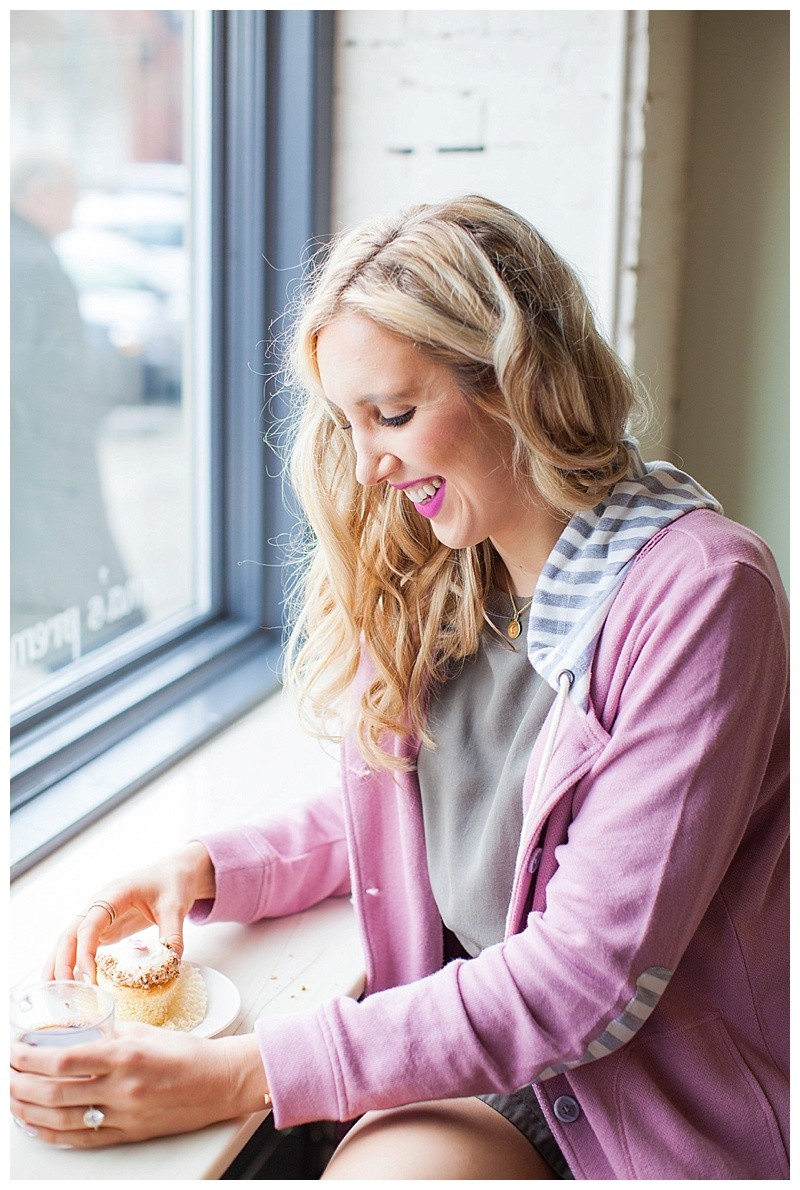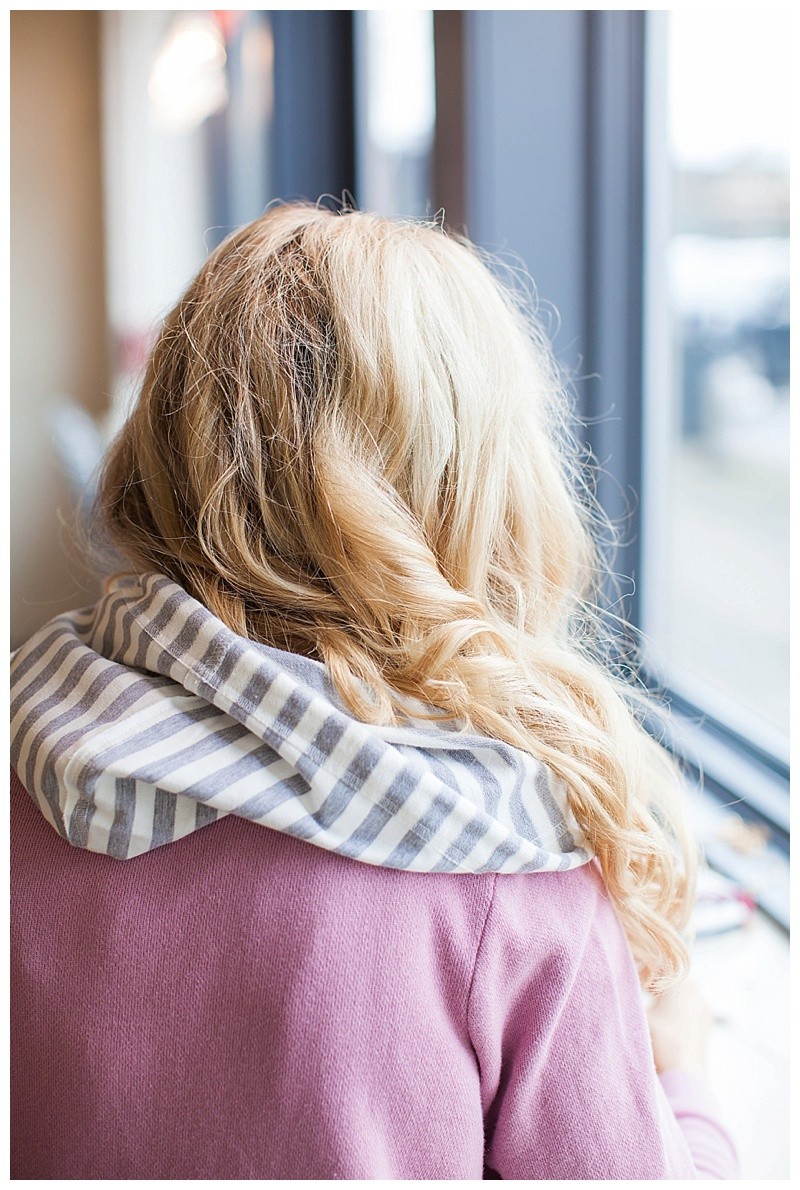 DO: WEAR A STATEMENT ELEMENT
When wearing casual clothes you don't have to add a statement piece, but I recommend adding a statement element to your look. This statement element could range from freshly polished nails, a bold lip, or even a sweatshirt in a cute color or print! Your statement element doesn't have to be dramatic, but just a tiny detail that elevates your overall look:)!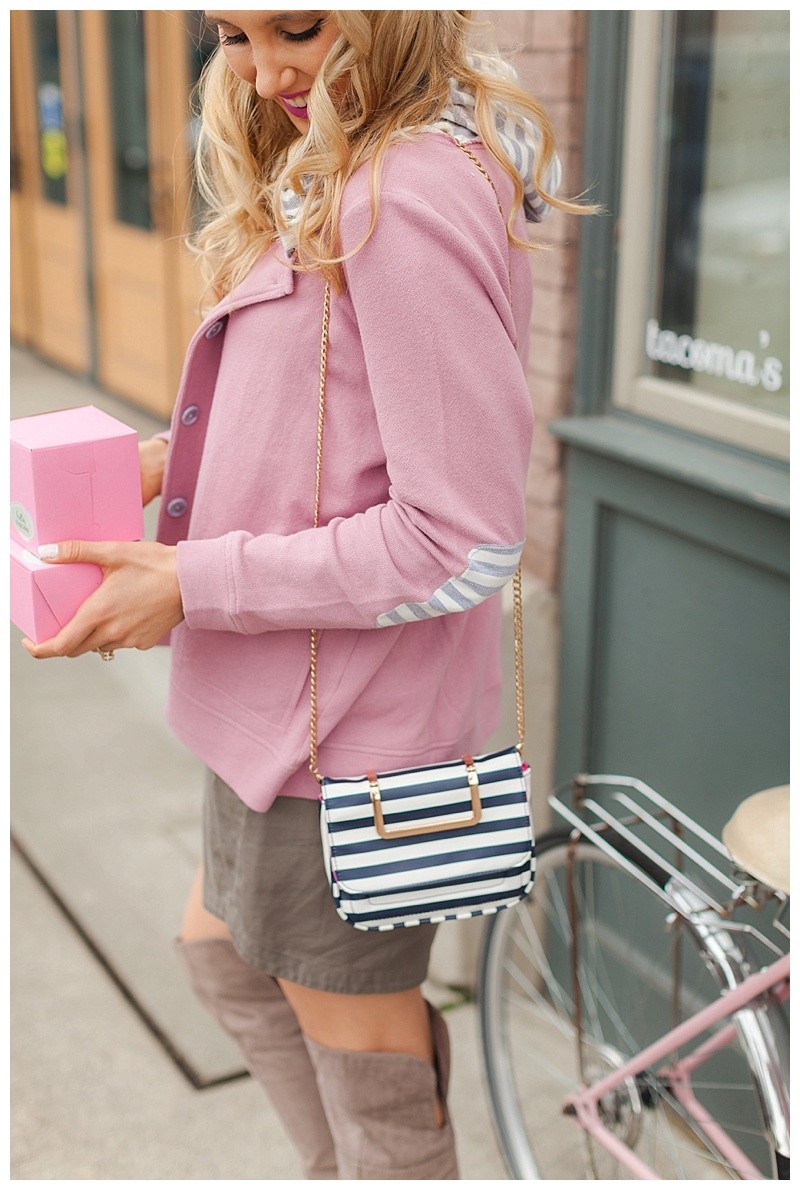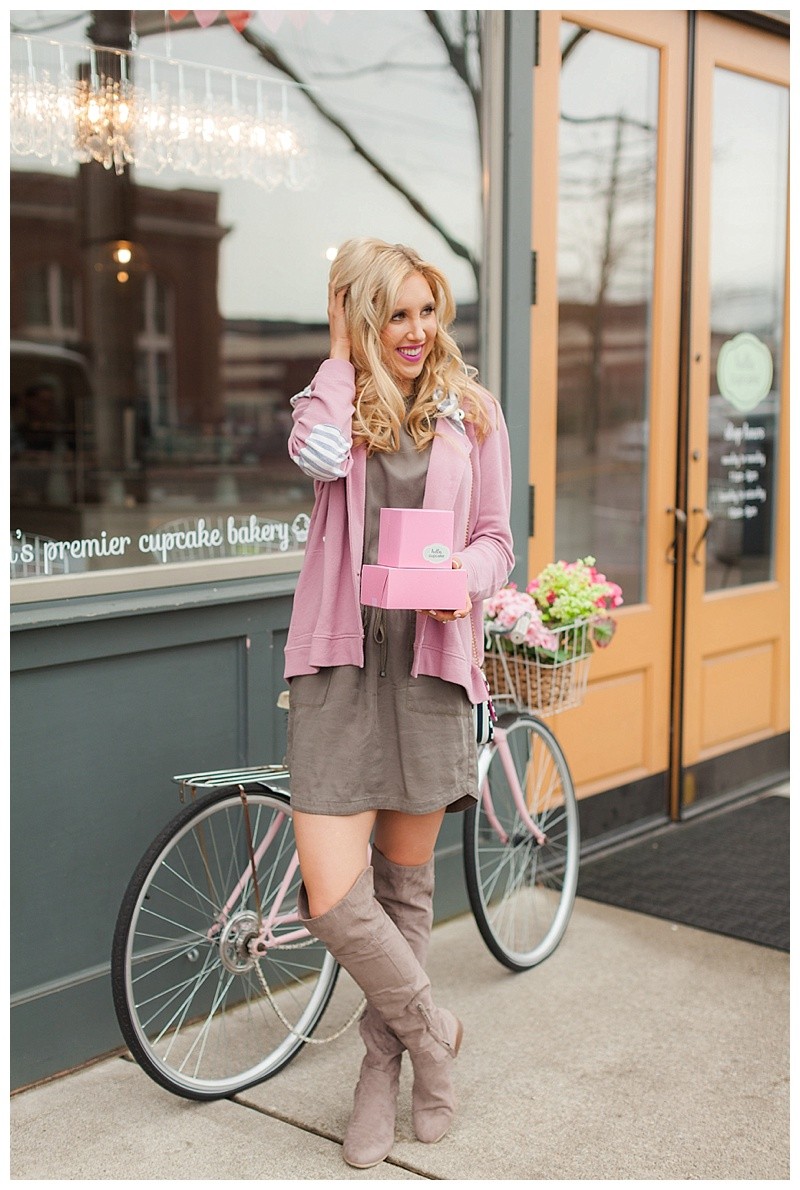 DON'T: FORGET TO ADD A PATTERN
Adding a pattern is the easiest way to instantly make your casual look chic, break up your overall look, and look like a total #styleboss. Whether you are already wearing a pattern, or are wearing more subdued tones (like I am in this post) adding a pattern is a guaranteed way to go from casual to casual chic!
I call this tip one of my "fashion magic" tips because it's so simple and works every time!
In this look both my Ashley Stripe hoodie and handbag have a classic stripe pattern which really helps to add some depth to my overall casual look!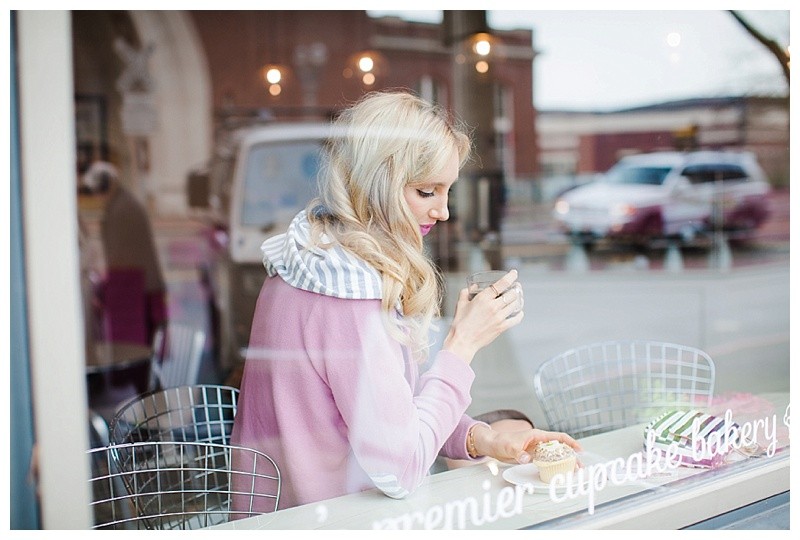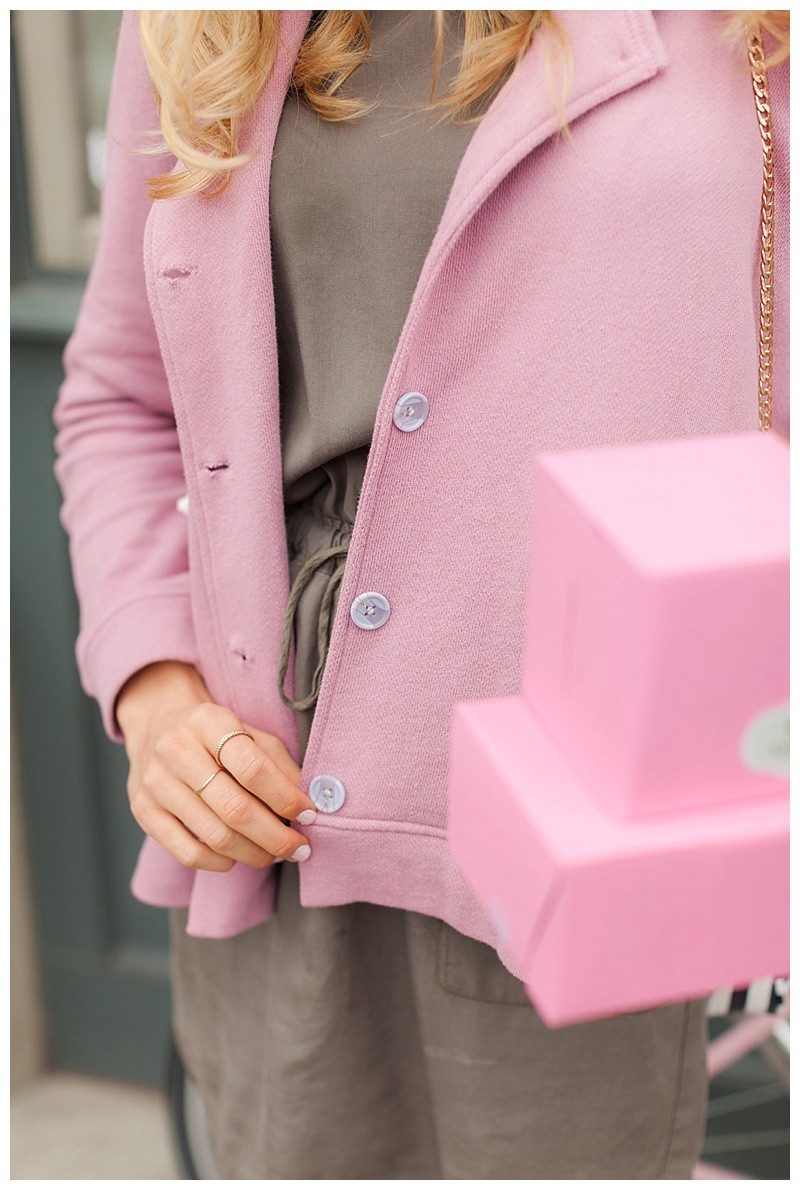 DO: ADD SOME COLOR
Adding just a touch of color is a great way to add some fun to your casual look! Colors are great because, just like patterns, they break up your outfit a little bit- especially if you are wearing mostly neutrals.
The color you add doesn't have to be a loud hue. In today's post my outfit is mostly neutrals except for the dusty rose color on my hoodie which adds a quirky element to my casual look!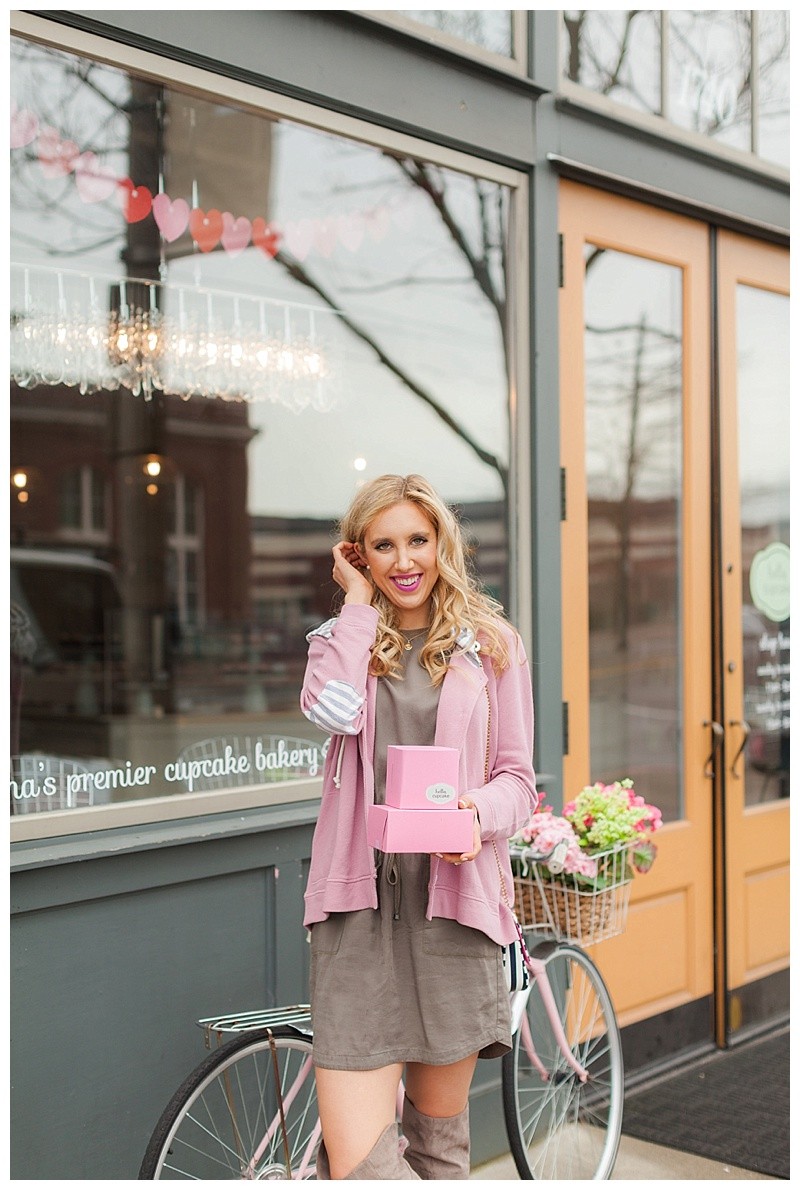 DON'T: WEAR ANYTHING THAT DOESN'T MAKE YOU FEEL CONFIDENT 
It's easy to forget about your personal style when you put on casual, comfy clothes. When you loose your personal style it's easy to not be as confident in the clothing! When wearing casual looks make sure you add an element of "you" to ensure no matter what you are wearing it's true to who you are and you're rocking the look with confidence!
Oh, and don't forget to treat yourself to a sweet treat… or three;)!
What did you think of today's blog post?! I would love to talk with you in the comments below! Follow me along on Instagram, Pinterest, and Facebook for daily style inspo!
Thank you so much for stopping by Blush & Camo!
xx Julianna
*Thank you so much to Evy's Tree for sponsoring this post
SHOP MY LOOK