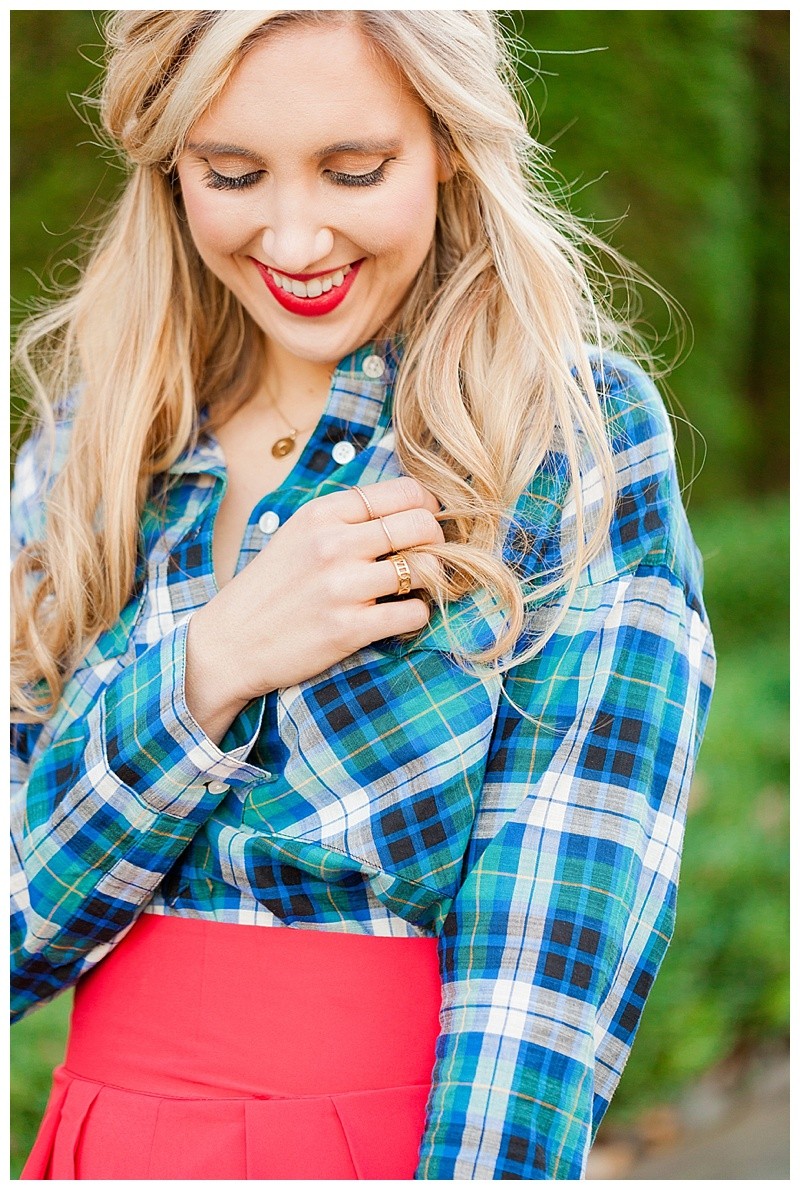 Hello gorgeous! Today I'm going to share how to wear red and green in one outfit for the holidays and not have you look like a watermelon;). This outfit is SUPER easy to style and requires you to know three pieces of styling #knowledge.
Let's get started!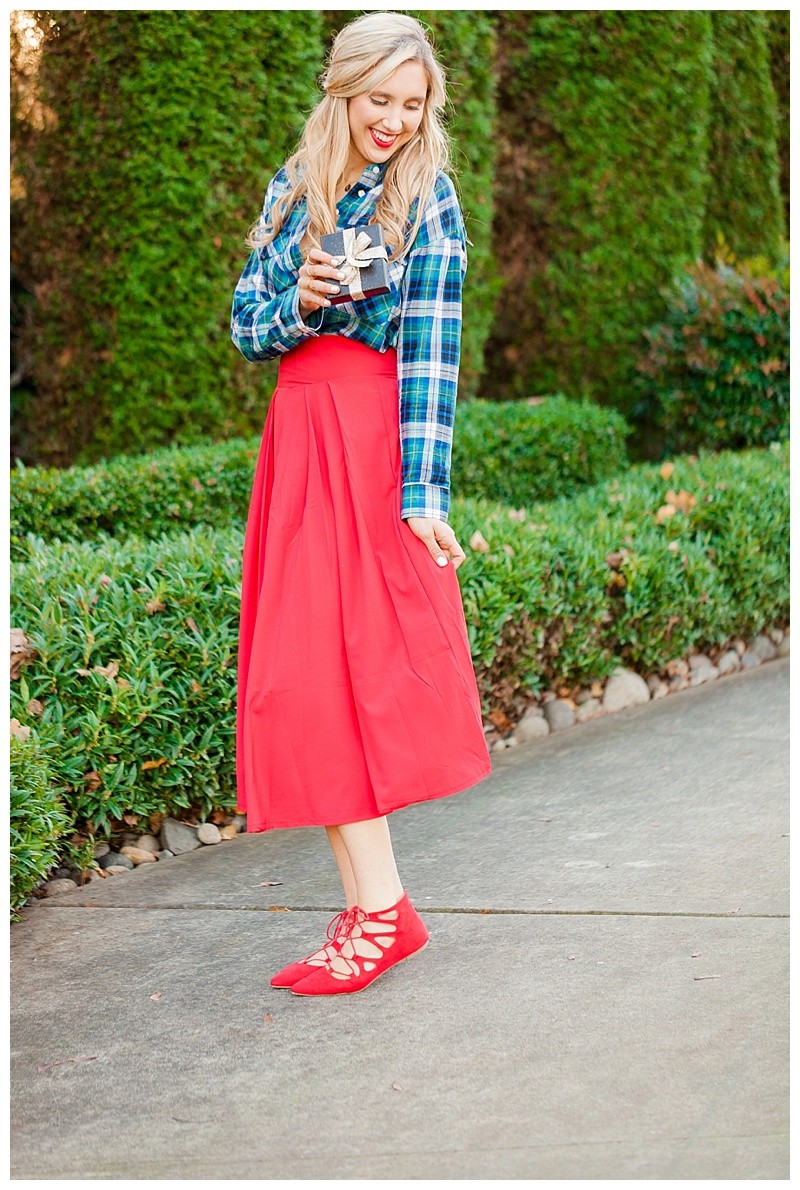 SAY NO TO COLOR BLOCKING
99% of the time color blocking is chic, trendy, and looks amazing! With this particular outfit, however, you really want to stay away from color blocking. The reason is because these colors are super bold and can appear harsh when styled together for color blocking.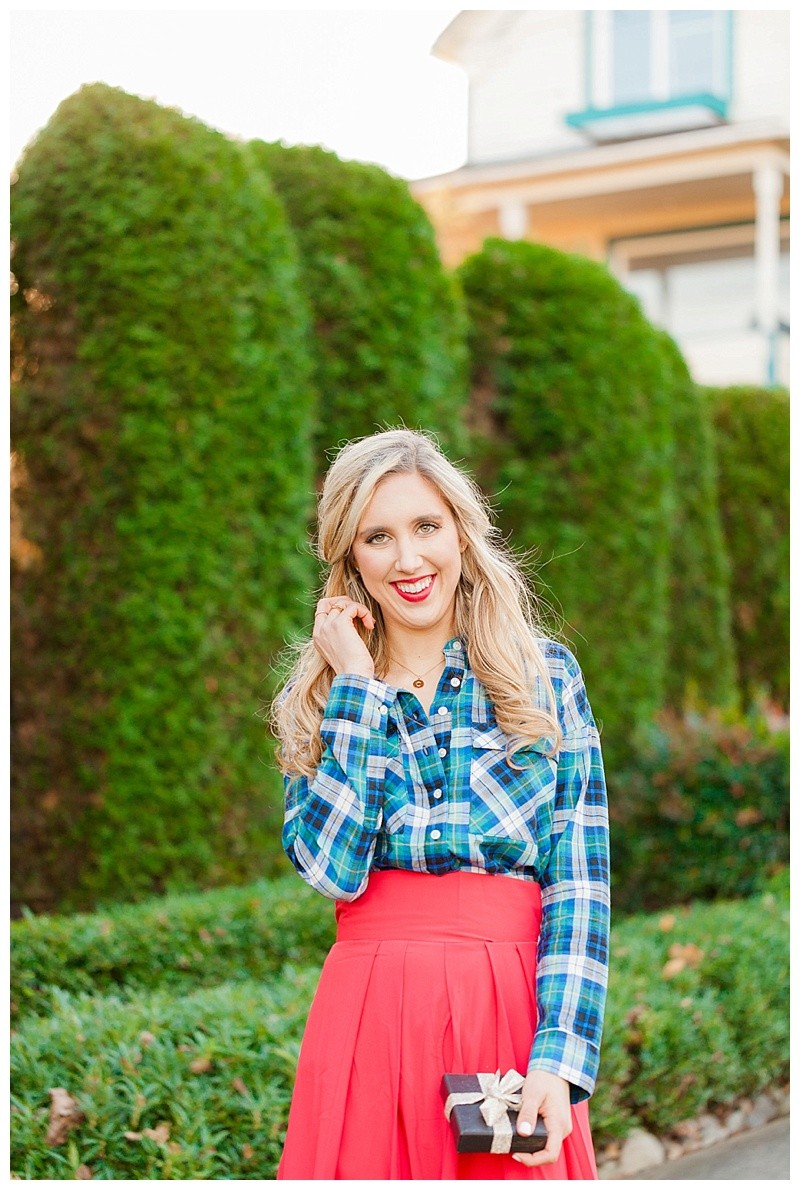 PICK A PATTERN
For this outfit you want to pick a color (red or green) that will have a pattern on it. The reason for this is because it prevents color blocking and breaks up the boldness of either the red or green hue.
I choose a green plaid top encompassing multiple colors and really exudes a winter feel!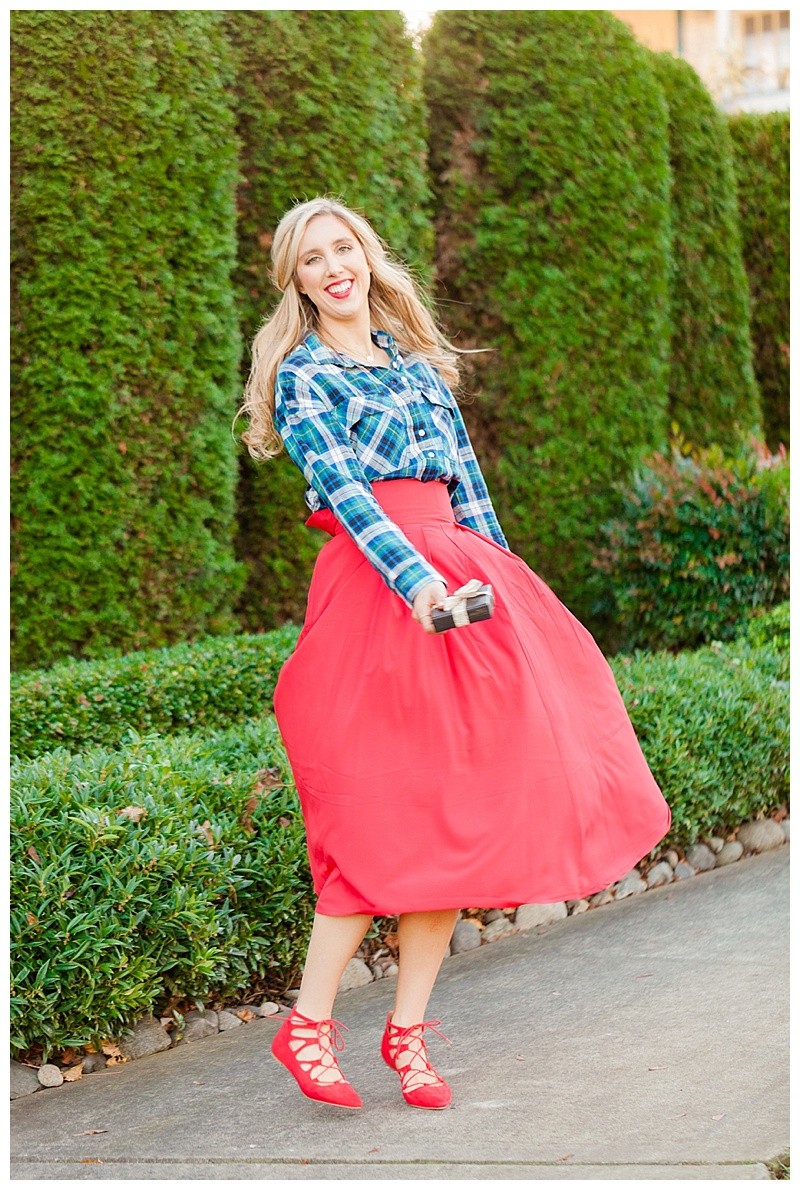 THE PERFECT SHOES
To pick the perfect pair of shoes for this look you want to stay away from any other bold colors other than red and green. These colors are the focal point in this outfit and you don't want to take any attention away from this.
I recommend wearing a shoe with a pop of red, like I did for this post, since pops of red are perfect for the holidays! If this isn't your style a pair of nude shoes would work perfectly!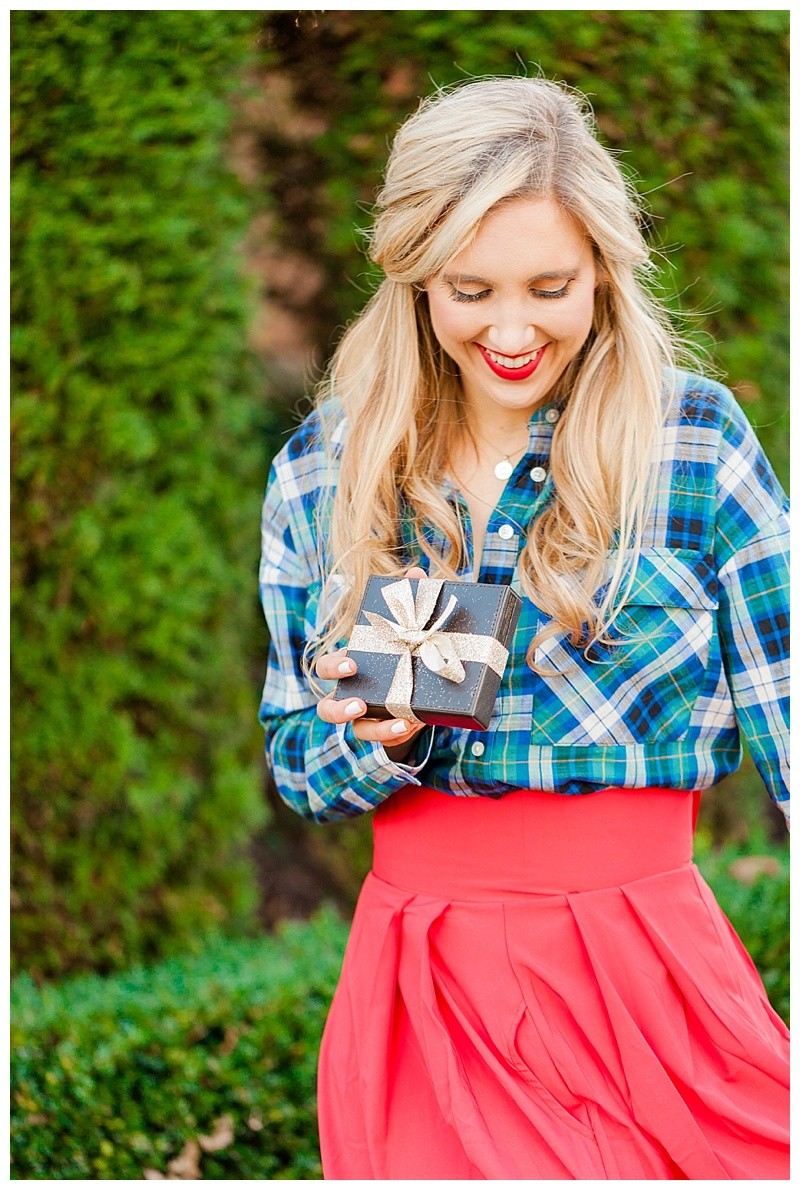 What did you think of today's holiday post?! I would love to hear from you in the comments below!
Thank you so much for stopping by Blush & Camo!
xx Julianna
Skirt- Choies; Shirt- Old Navy; Shoes- ASOS
SHOP MY LOOK