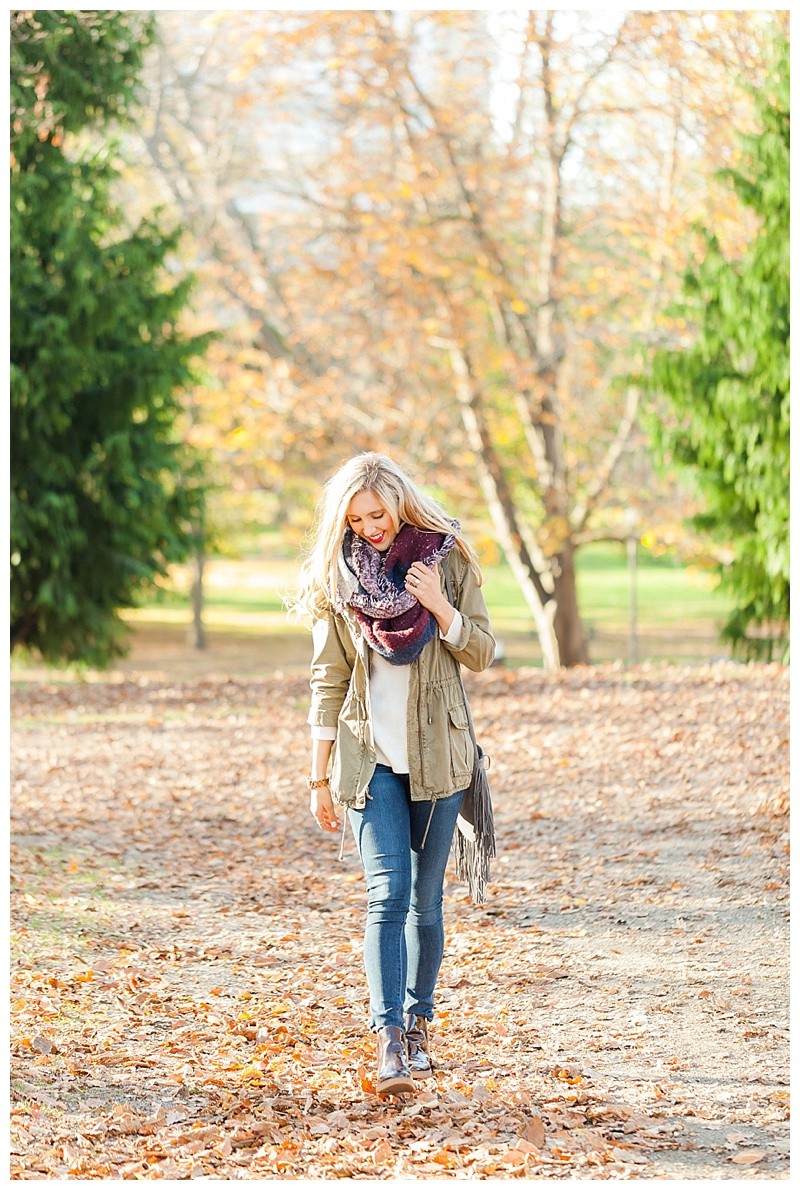 Hello, gorgeous! Today I'm sharing 4 ways to instantly elevate your weekend style because let's be honest- not all weekend outfits are created equal. Some of these tips you can start using immediately because you already have the items in your closet (insert emoji praise hands here!).
Let's get started!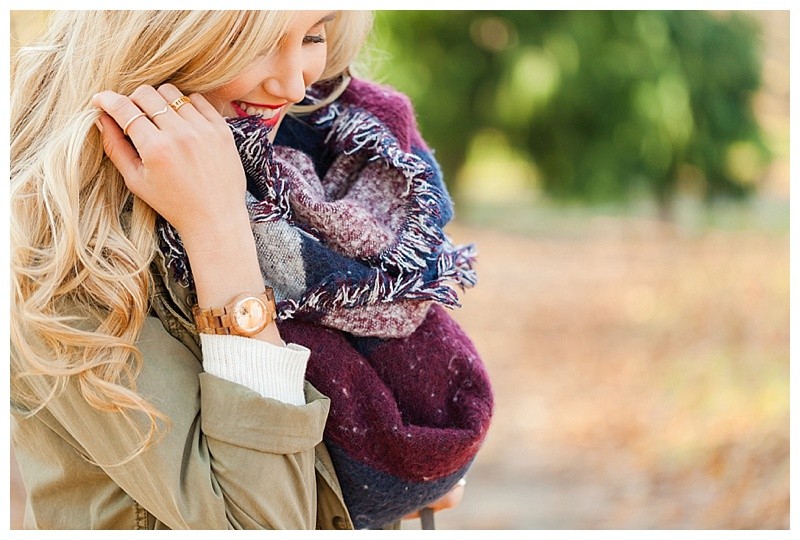 1.) INCORPORATE A WINTER STATEMENT ACCESSORY/LAYER
When dressing for the winter it is easy to have your style bogged down by tons of layers! Make your layers work with your style and choose a statement accessory (or layer!) like this over sized scarf I am wearing in today's post! This scarf not only keeps me extra warm, but also demands attention due to how oversized it is.
Your statement accessory could be amazing gloves, a cute pair of earmuffs, a cool pattern, etc. Anything that stands out from your typical winter outerwear!
2.) SHOES THAT ARE MULTIPURPOSE 
Would you believe me if I told you these are my rain boots?! They totally are (surprise!), but they don't look like rain boots. I found these boots at Zara and they weren't marketed as rain boots. The material is water proof so these are the shoes I use to brave the Seattle rain. They also double as amazing chelsea boots on days when it isn't raining!
Think outside the box when it comes to your shoe style choices. Maybe you have a pair of really cute shoes that could double as good weather boots and snow shoes (think UGGS!).
Wearing a pair of shoes that look chic, but are really multifunctional?! Now, that's some serious style elevation!
3.) STICK TO THE BASICS
This is totally a #closetshopping stye tip! When in doubt, stick to the classics in your wardrobe. They are classics for a reason and are intended to elevate any wardrobe! A cream sweater or a chunky turtleneck are perfect options! For this look I choose a cream colored V neck sweater (that my huge scarf is mostly covering!).
4.) OPT FOR A RED LIP
A red lip is classic, bold, and elevates ANY look (I'm so serious!). When I see a women rocking a red lip I think she is confident and a true #girlboss.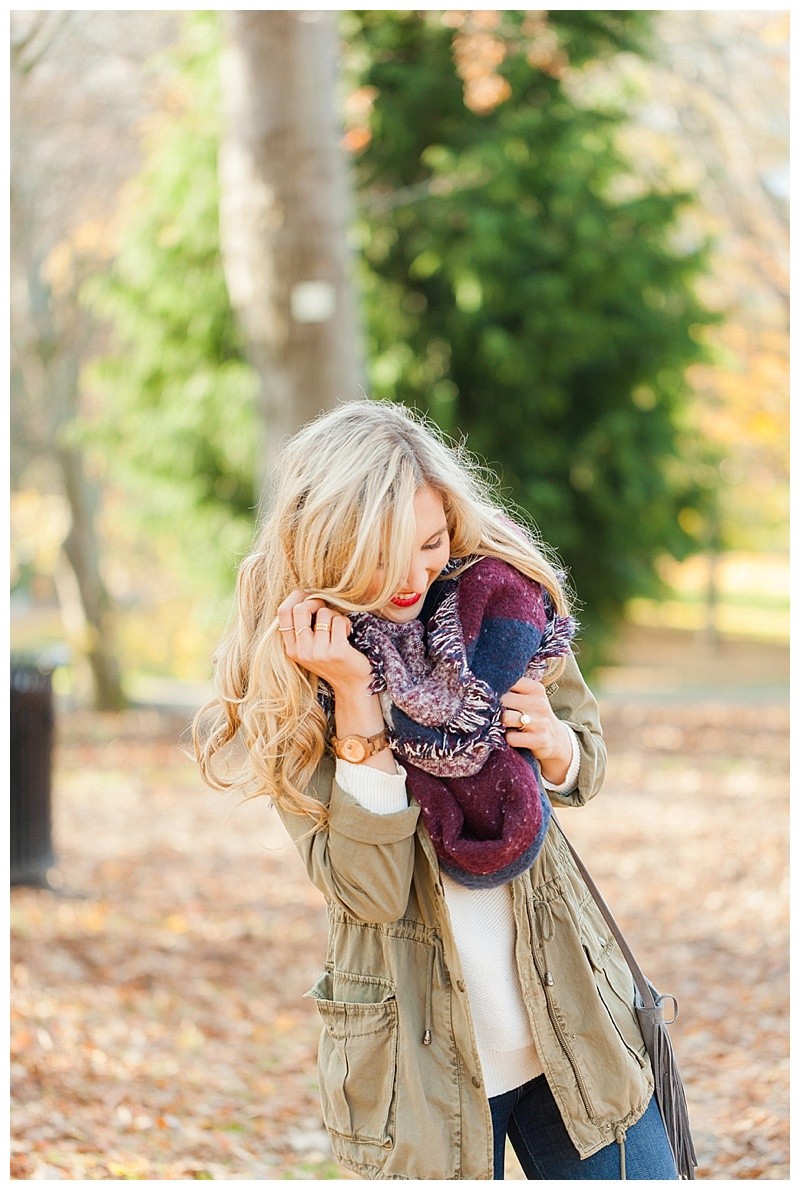 What did you think of today's style tips?! I would love to hear from you in the comments below! Don't forget to follow me on Instagram and Facebook for daily #styleinspo!
Thank you so much for stopping by Blush & Camo!
Jeans- Citizens of Humanity; Shoes- Zara, old, similar here; Sweater- Old Navy; Jacket- old, similar here; Scarf- H&M; Handbag- Charlotte Russe, old, similar here; Ring- The Peachbox; Watch- JORD
SHOP MY LOOK