Happy Wednesday everyone! Today I am going to do a DIY blog post on how to do flower crowns. I have worn quite a few flower crowns over the past couple months and thought it was only fair to show how to create one. I got together with the gorgeous blogger babe Molly, from Style Miss Molly, and my friend Savannah to create these crowns:). So here we go!
First, you want to purchase some flowers! I recommend getting some larger flowers as the centerpieces to your crown, and then also some smaller flowers as fillers!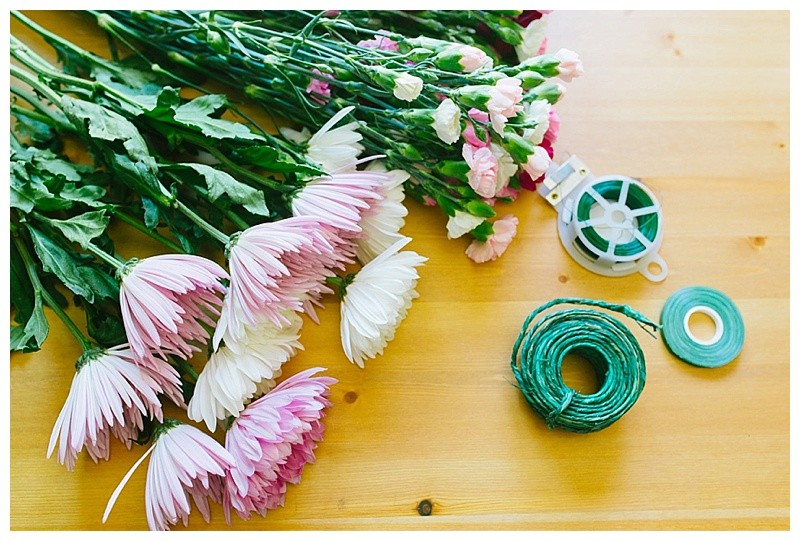 Then, at your local craft store, you will to need to purchase some flower wire, floral twine, and floral tape.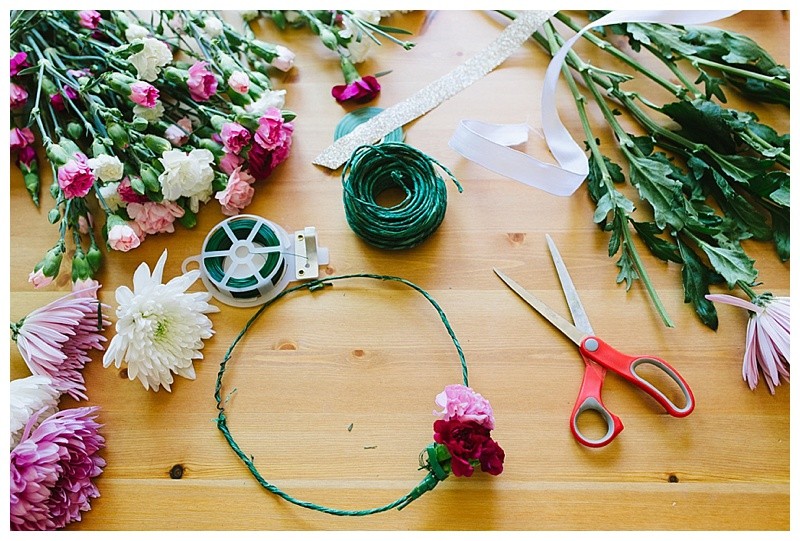 Next, you want to take the floral twine and wrap that around your head twice. Molly and I only did this once and regretted it, since wrapping the twine twice will allow for extra stability. Plus, it will prevent your flowers flopping around at the base of your crown.
Then, you tie the ends together with the floral wire. You want to make this as tight as possible.
After that step, you take mini bunches of flowers ( I recommend two or three at a time) and hold them together by wrapping the floral wire around the base of the flower! Then, tape over the wire with floral tape!
When you have created a few of these bunches, start adding them to the base of your floral crown (the floral twine!). You will do the same steps- use the floral wire and then tape over the wire with the floral tape.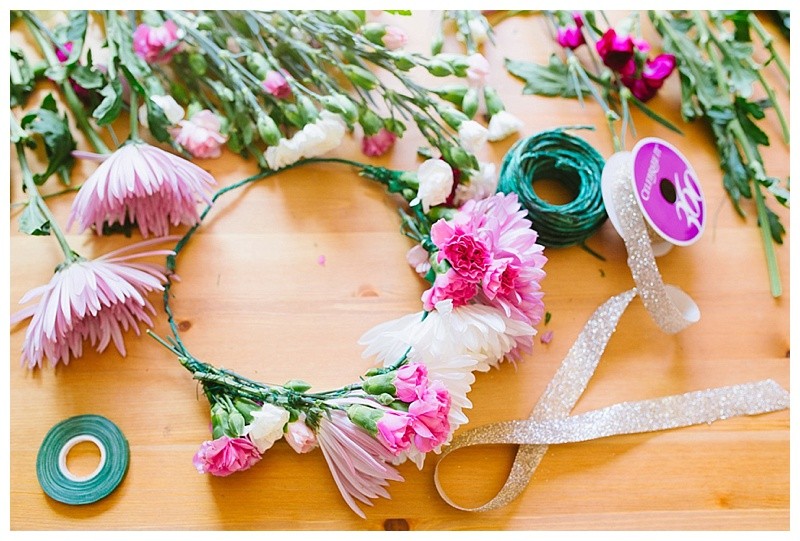 There is no right or wrong way for how to put the bunches of flowers on the base- it's all personal preference! After awhile you will start to see the makings of a flower crown!
You can choose to do a full crown, which is all around the floral twine, or you may choose to do a half crown. The half crown is what Molly and I choose to do:)
Once you feel that your flowers are secured onto your base, and the bunches of flowers are right where you want them, you are ready to wear your crown!
I hope you enjoyed this DIY and thank you so much for stopping by Blush & Camo!