Welcome back to Blush & Camo! With Valentine's Day right around the corner what better way than to celebrate with our fur babies! All the puppy snuggles, love, and joy they bring to our lives they deserve a little PAW-pering this Valentine's Day.
Below are 7 ways you can spoil your pup this Valentine's Day!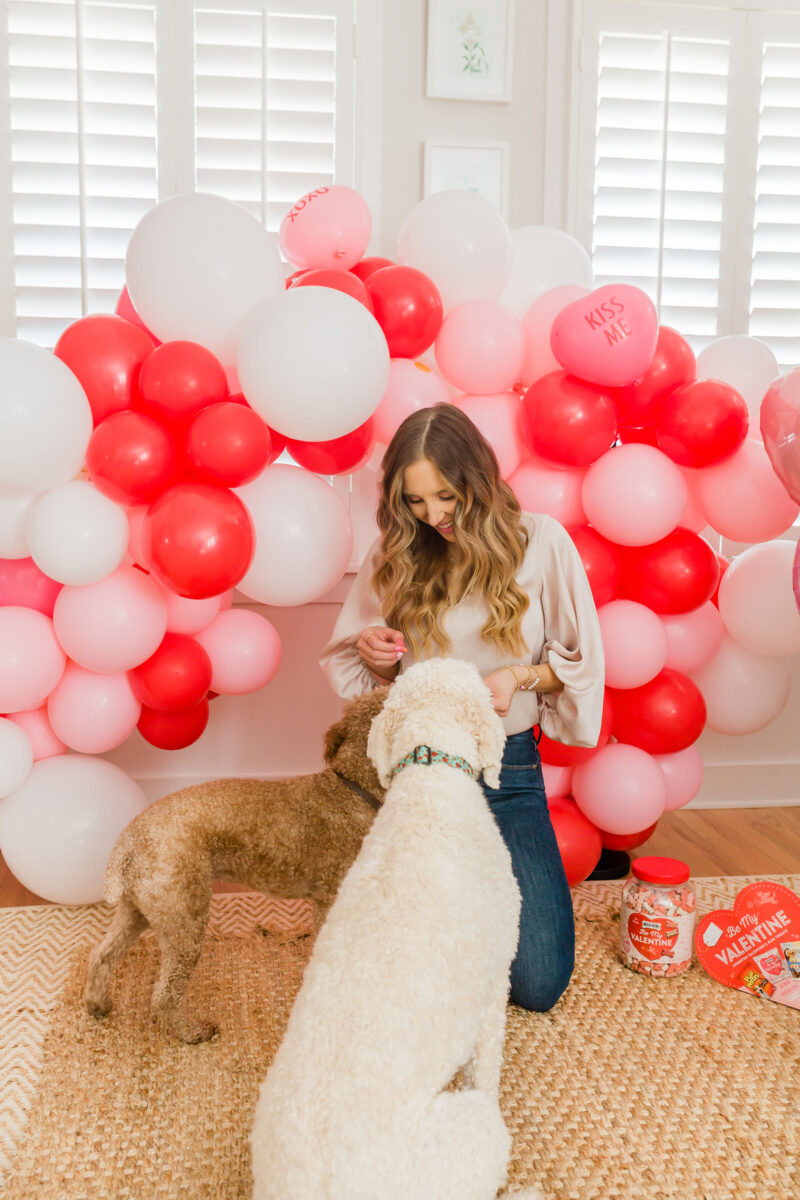 1. Go for an extra walk! Surprise your pup with an extra walk on Valentine's Day to add a little more adventure into their day!
2. Take them to the dog park! Let them share the Valentine's Day love with their fur friends.
3. Throw a Valentine's Day themed party for your pup! For tasty treats for the party try Milo's Kitchen Dog Treats Valentine Day Set available at Target!
This set comes with a cute heart shaped box with three types of popular dog treats inside! The treats include a 3-ounce bag of Milo's Kitchen Chicken Meatballs soft dog treats, 2.5-ounce bag of special edition Valentine's Day Milk-Bone Mini's crunchy dog biscuits, all imprinted with cute little words of love, and a 2.5-ounce bag of Pup-Peroni Original Beef Flavor chewy dog treats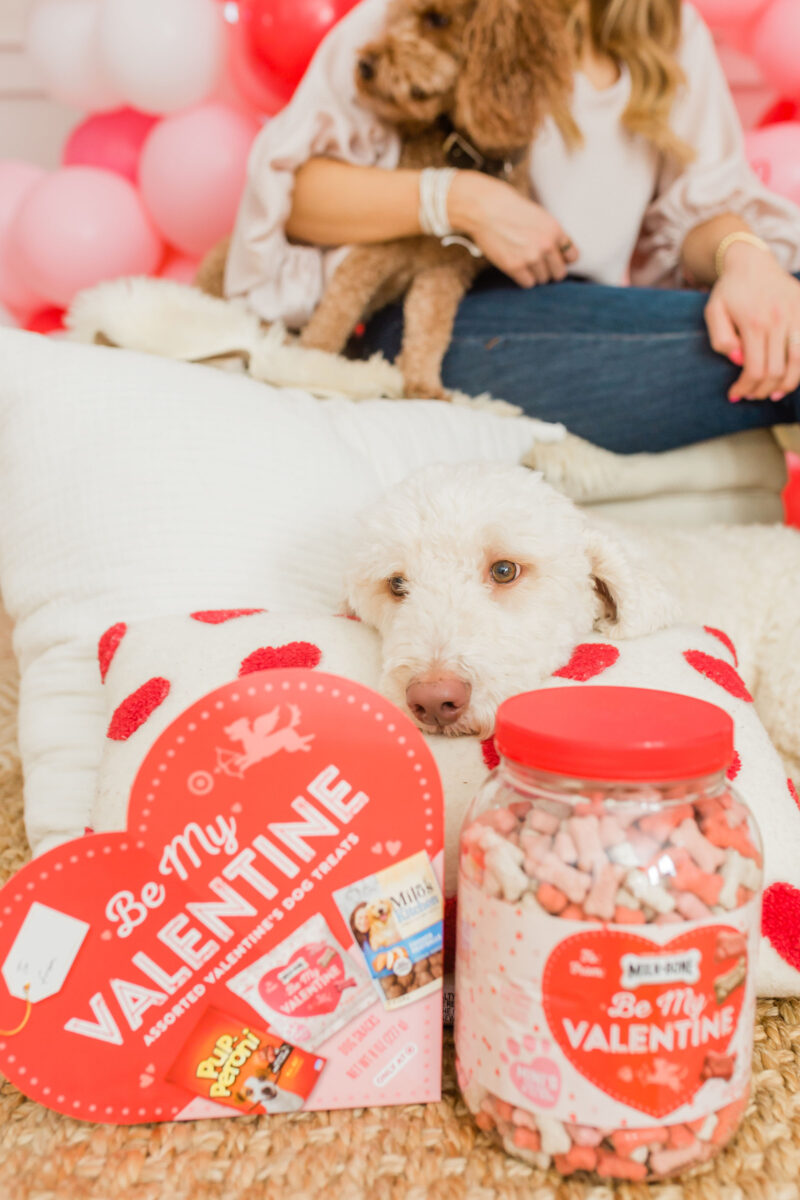 4. Donate old blankets and towels to your local dog shelter and show some love to your four-legged friends in your community! Animal Shelters are always looking for cozy items their pups can cuddle up to.
5. Pick up a couple dog toys for your fur baby to play with I linked a few of my faves from Target below!
6. Treat your fur baby to Milk-Bone Mini's! These Valentine's Day inspired treats not only taste delicious to your pup, but help provide vitamin-fortified goodness in a tasty and miniature bite-size biscuit with only 5 calories per treat. The treats come in three flavors- chicken, beef, and bacon!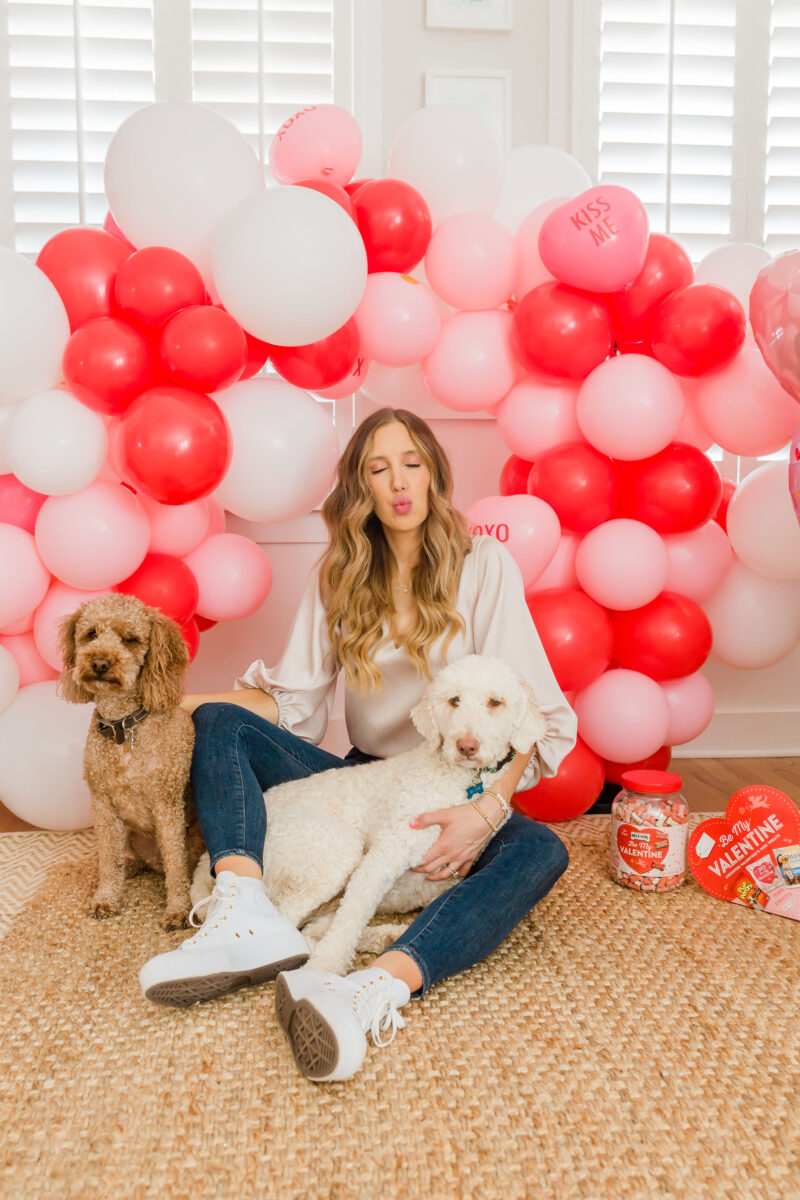 7. Show some extra affection to your fur baby this Valentine's Day extra snuggles, a game of fetch, and/or extra tummy rubs!
Which one of these (or more!) will you try this Valentine's Day with your pup?! Let me know down in the comments below!