Welcome back to Blush & Camo! Today I'm so excited to share some fun fall manis. Which one is your favorite? Let me know in the comments below!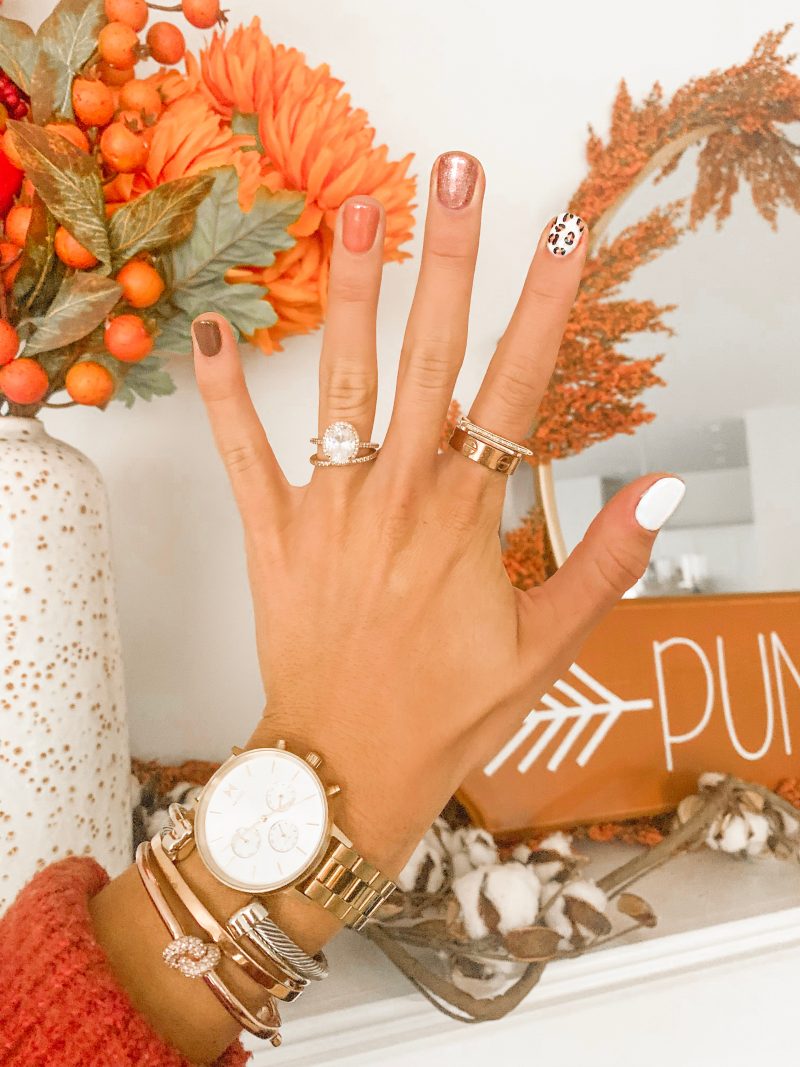 LEOPARD PRINT MANI
This might be my favorite mani ever!
To recreate pick three warm toned neutrals for your middle finger through pinky finger. Paint your thumb and pinter finger white! If you're doing an at-home mani and feel intimidated by re-creating the leopard print use a toothpick to apply black dots instead!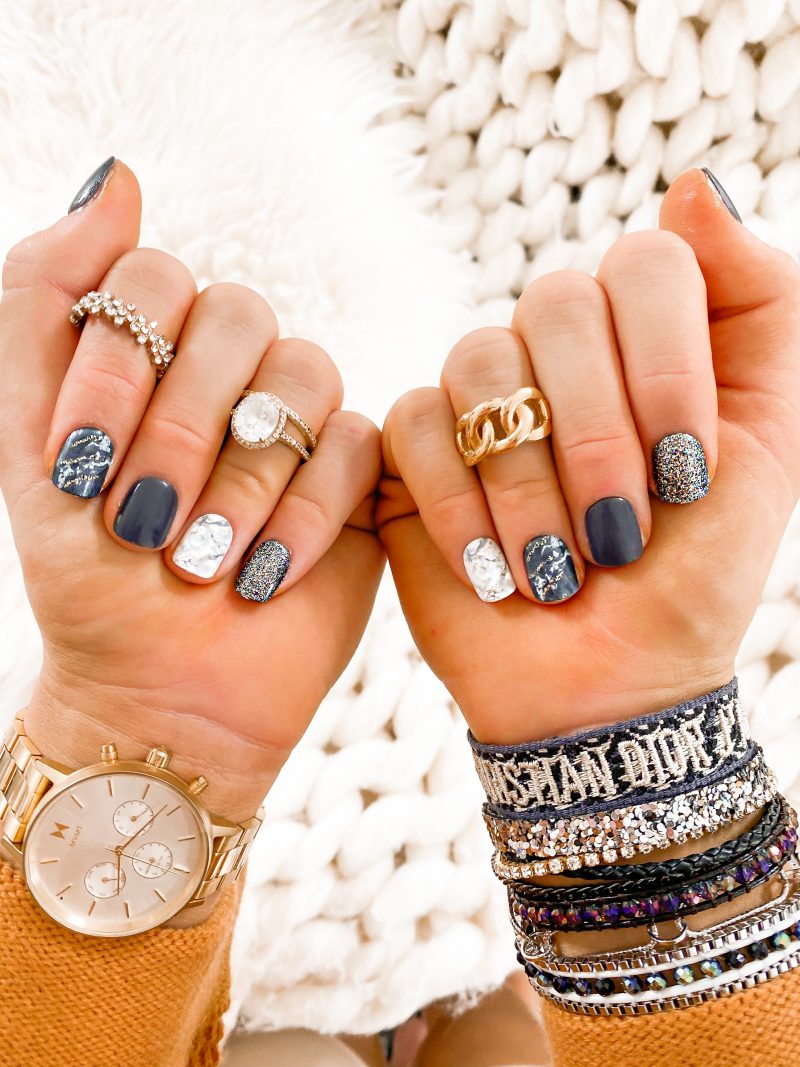 $6 PRESS ON NAIL MANI
This mani looks like I paid a fortune and spent quite a bit of time in the nail salon for, but in reality this mani took 10 minutes to apply and under $6! I linked my exact set below!
For those wondering, my press on nails lasted an entire week until I decided to peel them off. They probably would've lasted about 9 days without falling off or damage if I would have left them alone!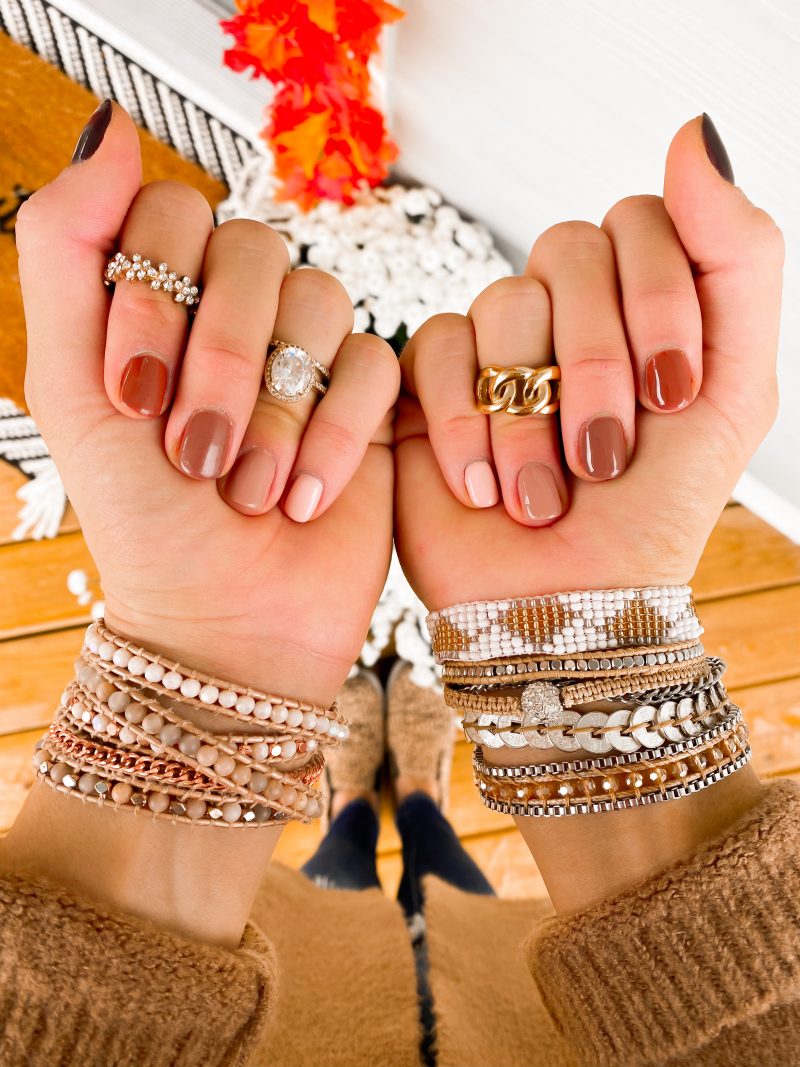 PUMPKIN SPICE MANI
This mani is an ombre of various brown hues starting with a dark brown on the thumb and getting lighter until your pinky color is a warm cream color!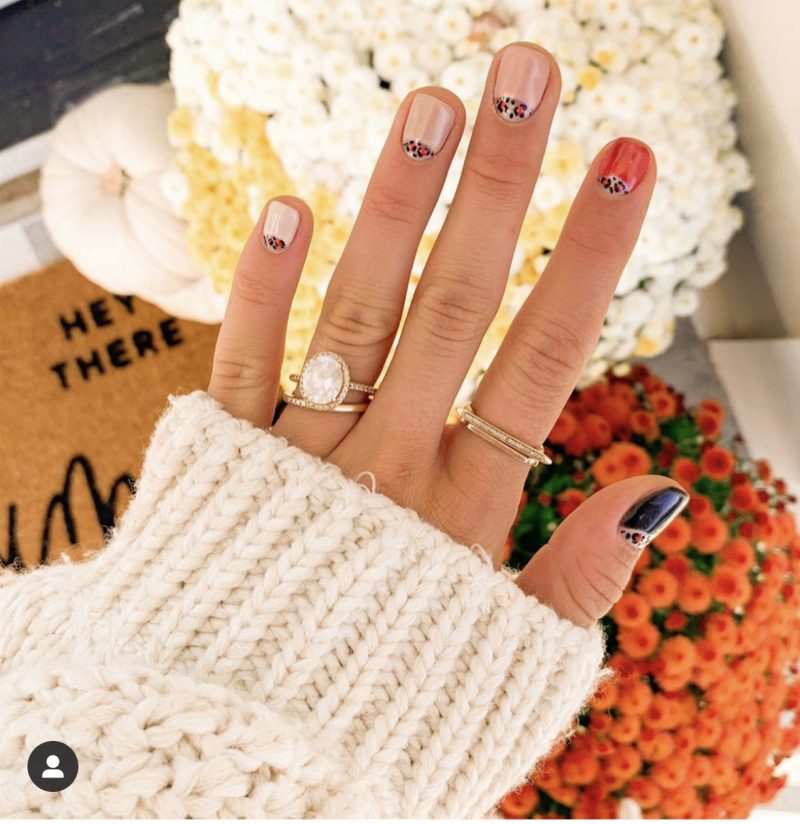 HALF-MOON LEOPARD
This mani is fun to do with ombre colors, like you see here in this photos, or with one color!
I hope this post inspires on your your next manis this season and thank you for stopping by Blush & Camo!
You can follow me on Pinterest by clicking here!
Get more daily inspo by following me on Instagram and TikTok!
xx, Julianna