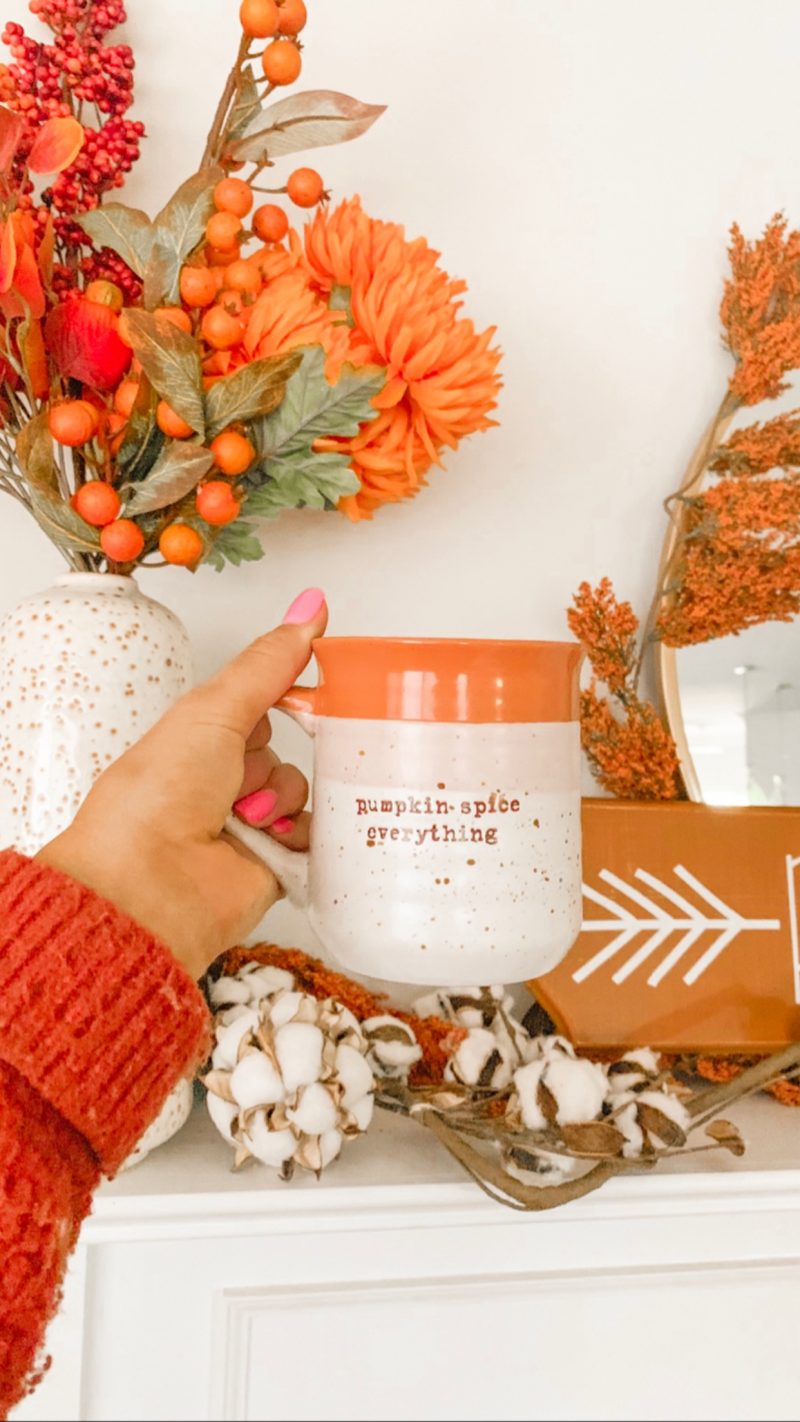 Welcome back to Blush & Camo! Thank you so much for taking time out of your busy schedule to be here and I'm so happy you are.
For those of you who are new around here, welcome! I'm Julianna, and I inspire women to elevate their lifestyle and grow their dream wardrobe through budget friendly tips!
In today's post I'm sharing five healthy coffee orders and recipes for you to create at home. All credit for these recipes goes to the amazing Instagram account @themicrobarista. Alex is the man behind the account and he shares lots of healthy coffee recipes. I highly recommend following the account!
Dunkin Pumpkin Spice Cold Brew: 70 CALORIES/ 8g Sugar
Ask for a MEDIUM Cold Brew
Ask for ONE HALF (1/2) pump of pumpkin spice FLAVOR SWIRL
Add a splash of cream yourself or use their individual creamer cups (you can sub for almond milk if you want non-dairy)
Add ONE-TWO Splendia
STARBUCKS PUMPKIN COLD FOAM COLD BREW: 75 Calories/ 12g Sugar
Ask for a Grande Cold Foam Cold Brew
Ask for ONE PUMP OF PUMPKIN SPICE in the cold foam (make sure they don't add vanilla to the non-fat milk)
Ask for THREE pumps of Sugar Free Vanilla Syrup in the cold brew
OPTIONAL: Ask for a splash of cream (or any other milk)
AT HOME PROTEIN PUMPKIN COLD BREW: 135 Calories/ 1g Sugar/ 23g Protein
STARBUCKS ICED CINNAMON Almond Milk Macchiato: 90 Calories/ 8g Sugar
Ask for a GRANDE Iced Cinnamon Almond Milk
Ask to substitute FOUR pumps of sugar free cinnamon dolce syrup
Ask for LIGHT caramel drizzle on the inside of cup
Ask for LIGHT cinnamon dolce topping
AT HOME HONEY COCONUT LATTE
1 cup brewed coffee
1/2 cup whole milk
1 1/2 teaspoon of coconut extract
2 1/2 teaspoon of honey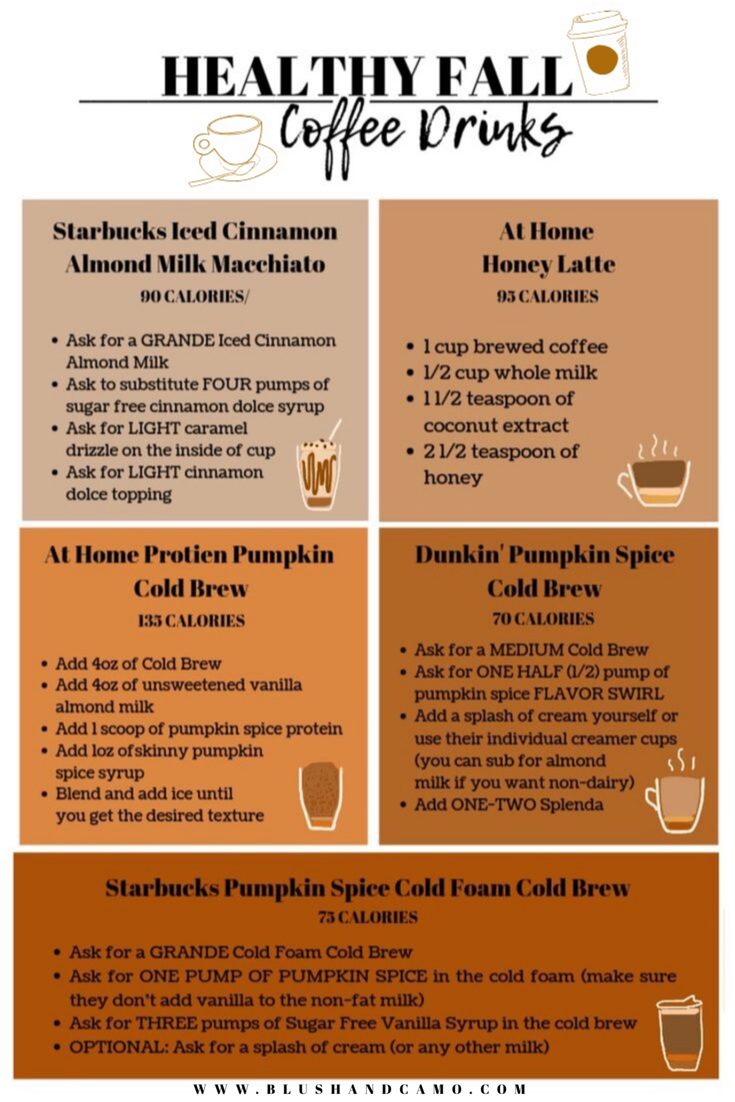 Which recipe is YOUR FAVE?! Let me know in the comments below! I've already tried a few of these and they are super yummy!
You can follow me on Pinterest by clicking here!
Get more daily inspo by following me on Instagram and YouTube!
xx, Julianna