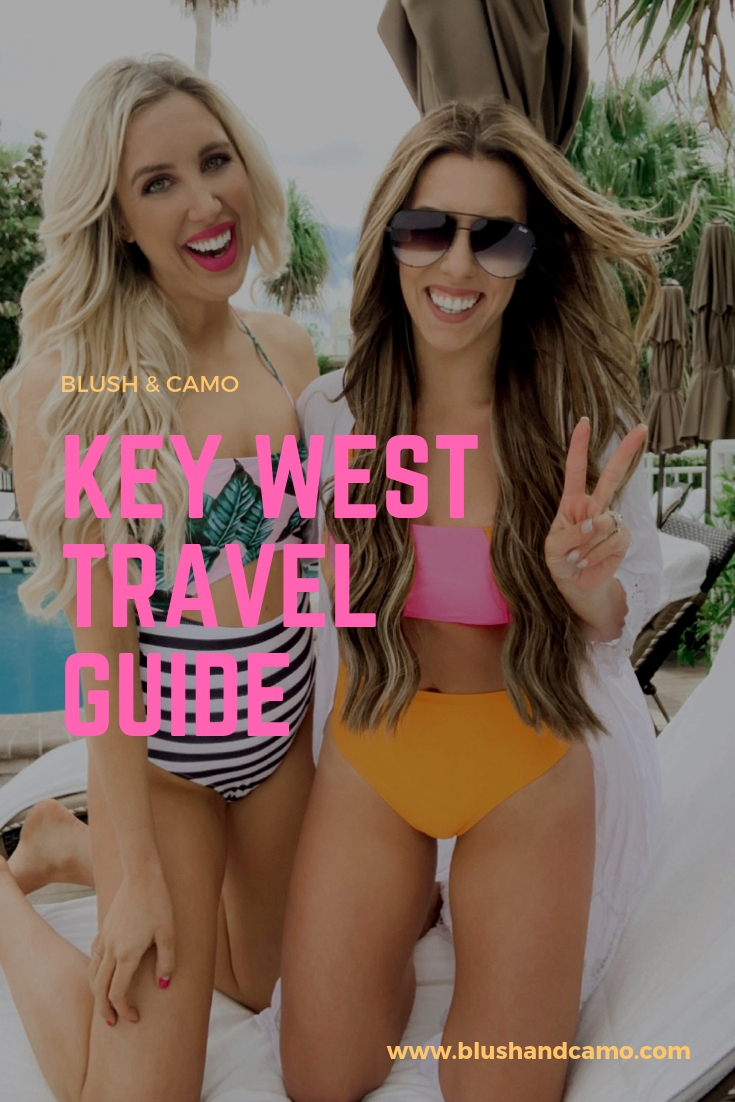 Welcome back to Blush & Camo! Today I'm sharing my Key West travel guide, where I stayed, where I ate, and recommendations for you if you ever travel in the area!
This is a tip filled post so make sure you book mark this blog post or pin the photo below to your "Travel" board on Pinterest so you can refer back to it time and time again!
Let's dive into it!
WHERE I STAYED: Pier House Resort
I traveled to Key West with fellow blogger babe Bailey Schwartz last week and we stayed at the GORGEOUS Pier Resort House and Spa. There were a few reasons we chose to stay here.
First, this is the only hotel/resort that has it's own private beach in all of Key West. The reason for this is because Key West is pretty rocky and has a lot of coral. Pier House knew that having a private beach was an amenity for their guests to relax and not have to surround themselves with other visitors in the area. This was definitely one of the main reasons why Bailey and I opted for the Pier House Resort.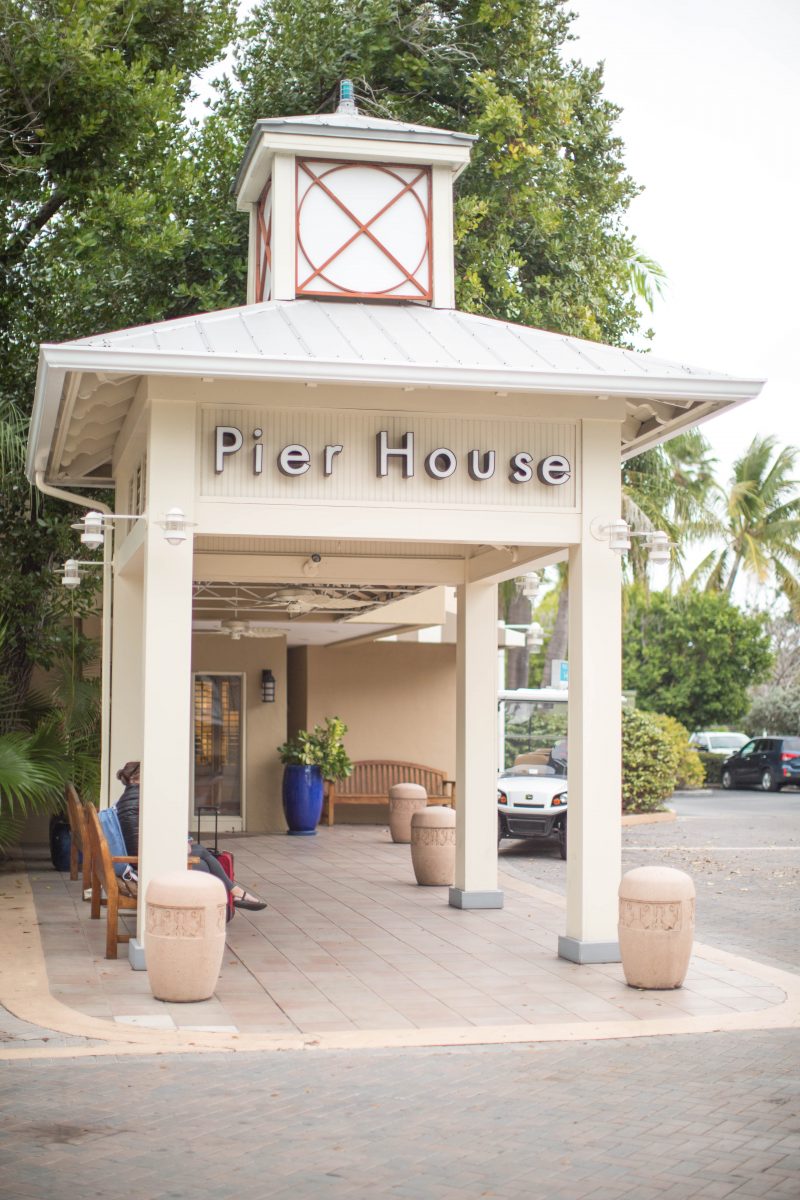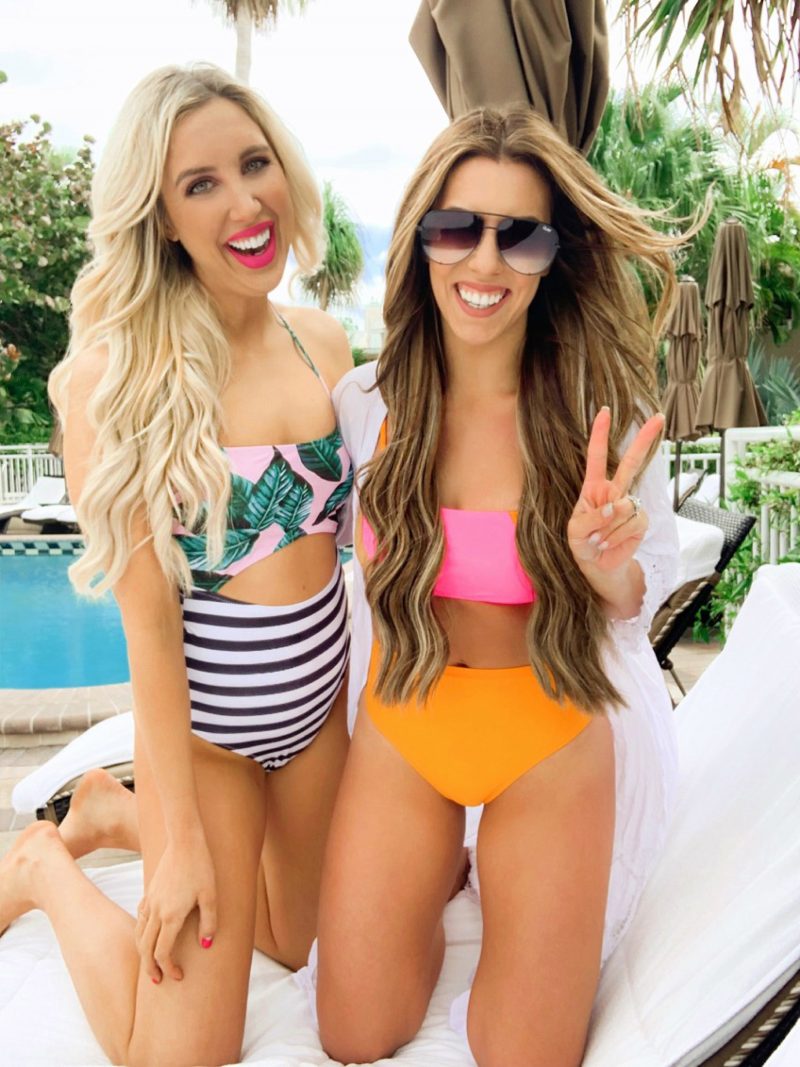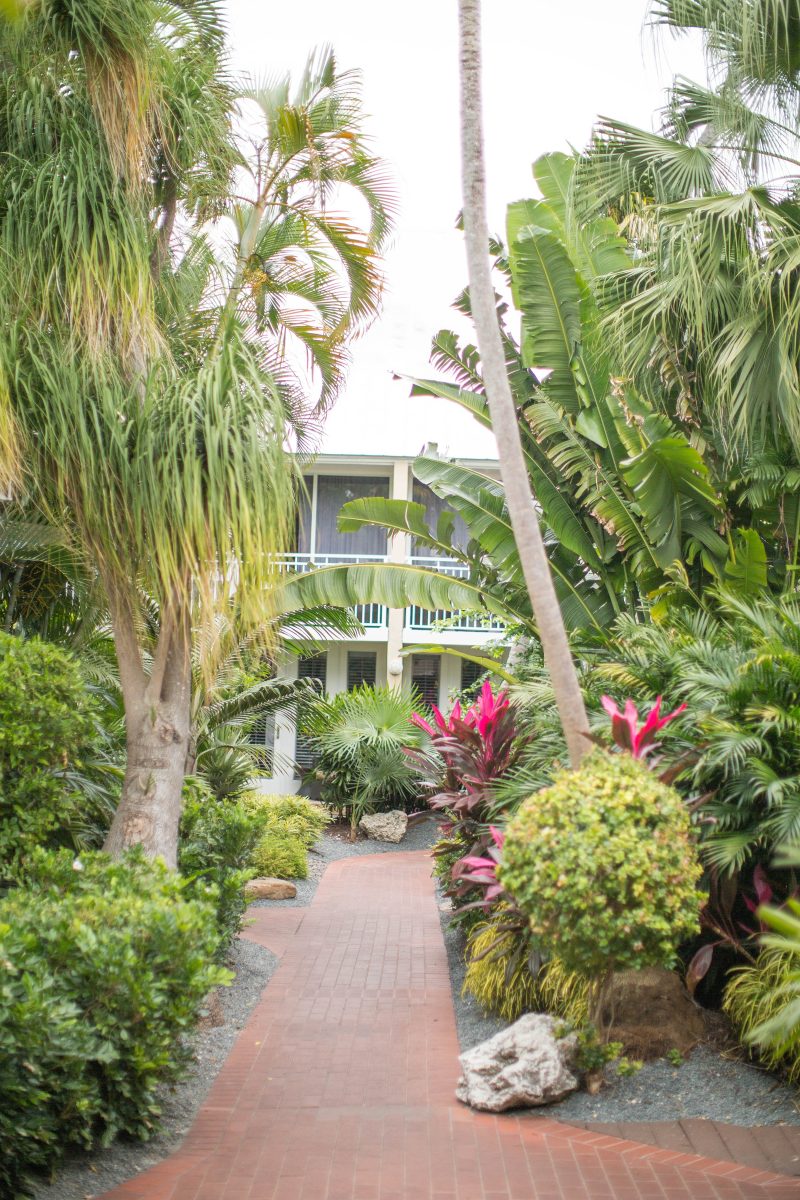 The second reason we chose Pier House is because they have the only full-service spa in all of Key West. Their spa has massage, nail, and hair services. Who doesn't want to treat themselves while they are on vacation?!
Bailey and I got a one hour massage while we were there and it was honestly one of the best massages I have ever received.
The reason why I loved it so much is because they would use heated, weighted blankets on your back or stomach and I thought this added to the relaxation of the massage. I have never had that experience before and I really enjoyed it! The Pier House Spa also has a relaxation room you can stay in before and after your massage with a complimentary drink!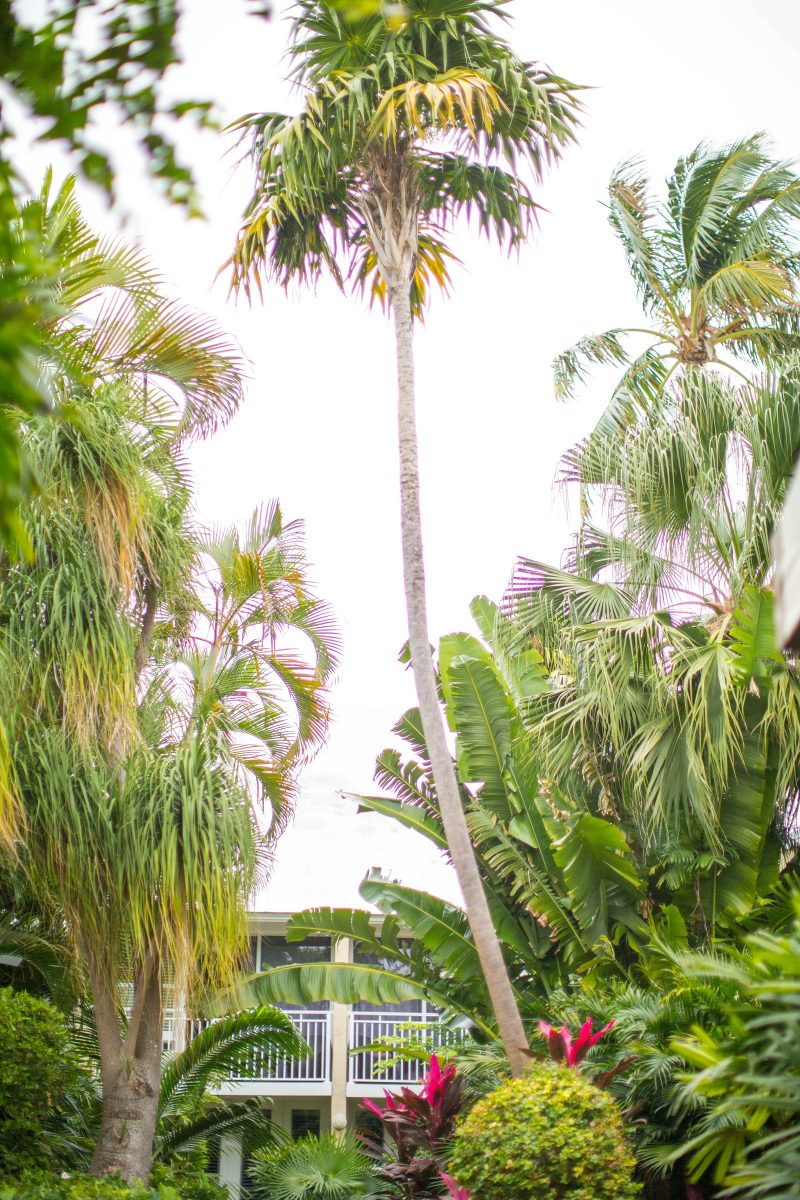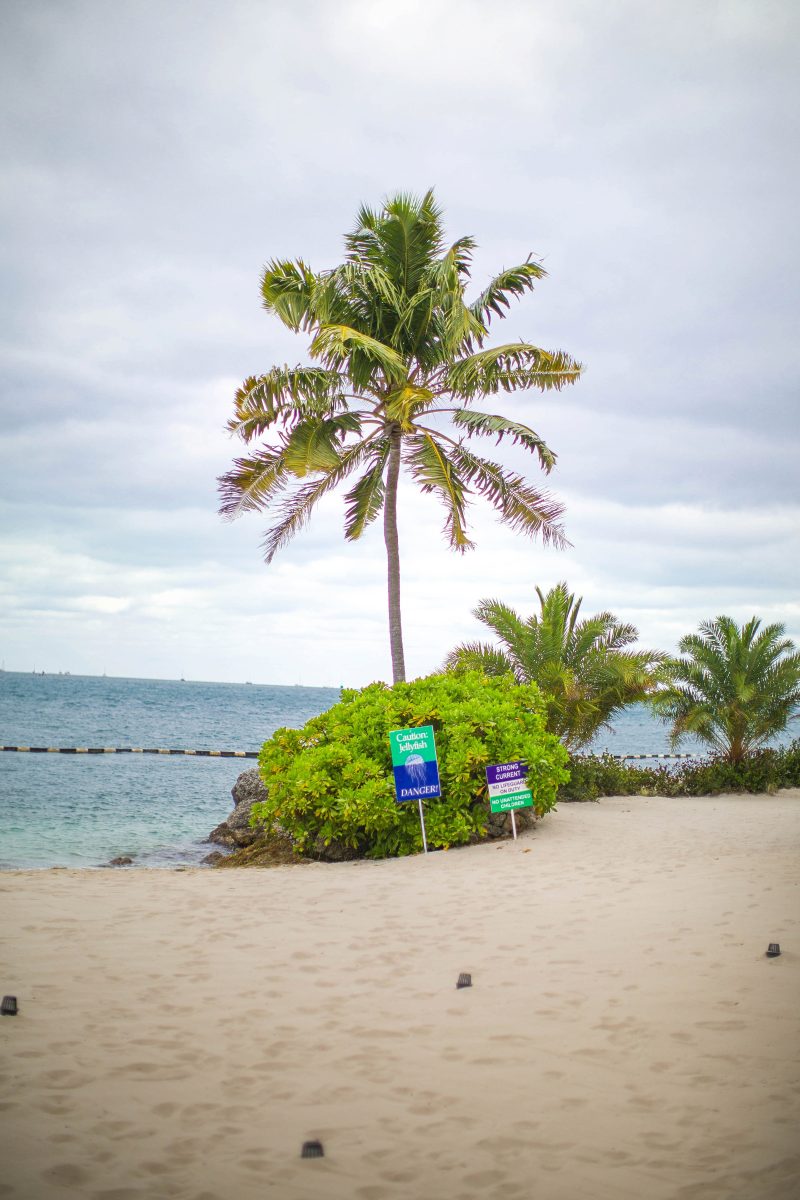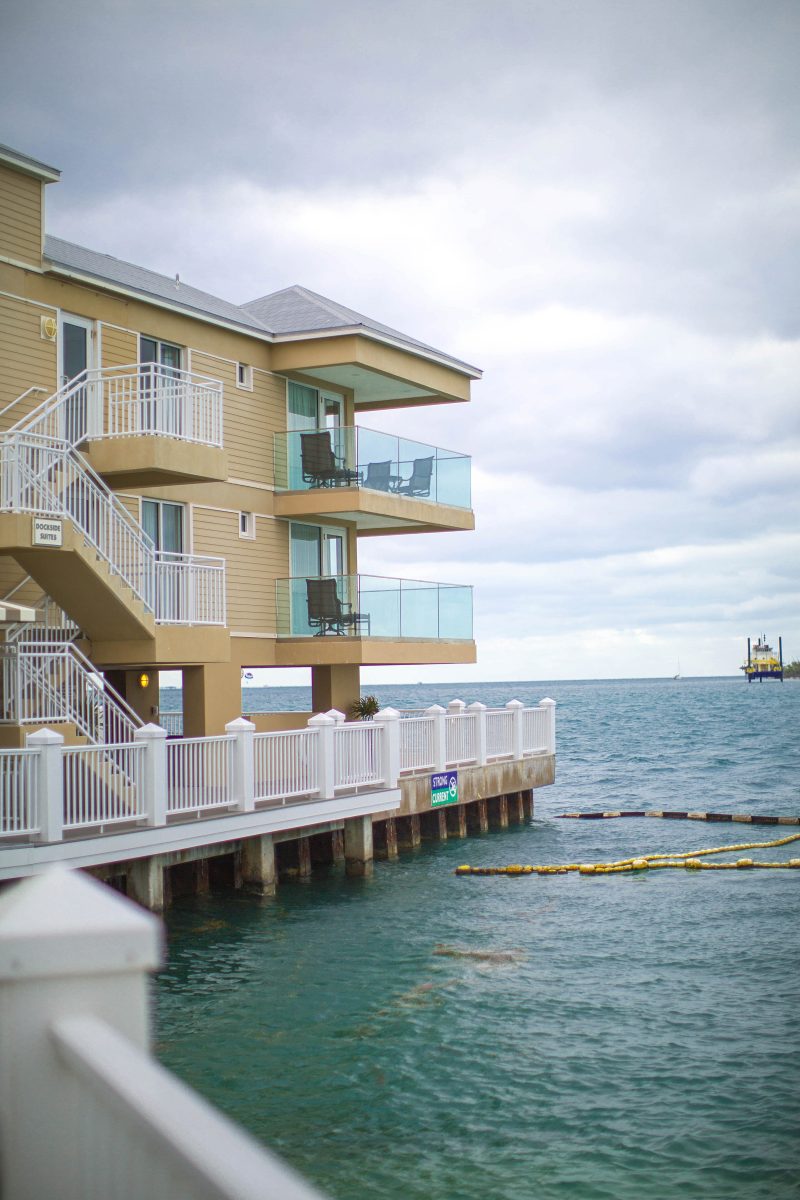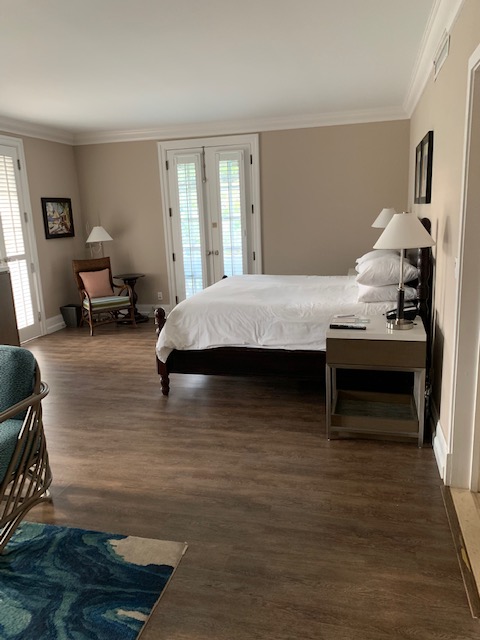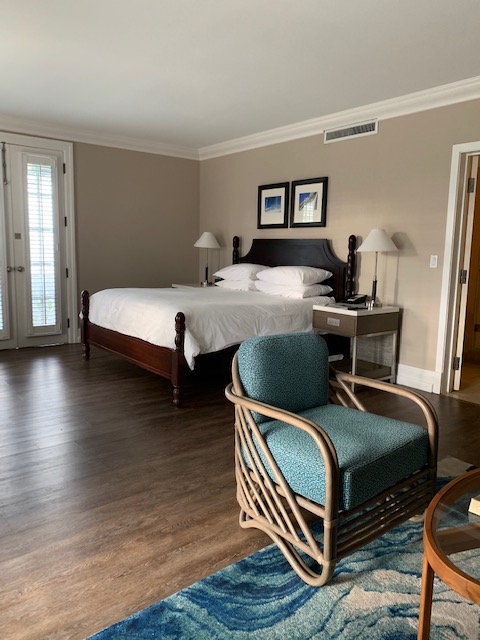 The third reason why we chose to stay at the Pier House Resort & Spa is because the rooms are beautiful! The room we stayed in was impeccably clean and the beds were extremely comfortable (I can be super picky about that!). Another added bonus was that all the mirrors in the bathroom had a beauty light around them which allowed for amazing light while applying my makeup. This may seem like a small detail, but I found that the small details really make a difference while staying somewhere away from home.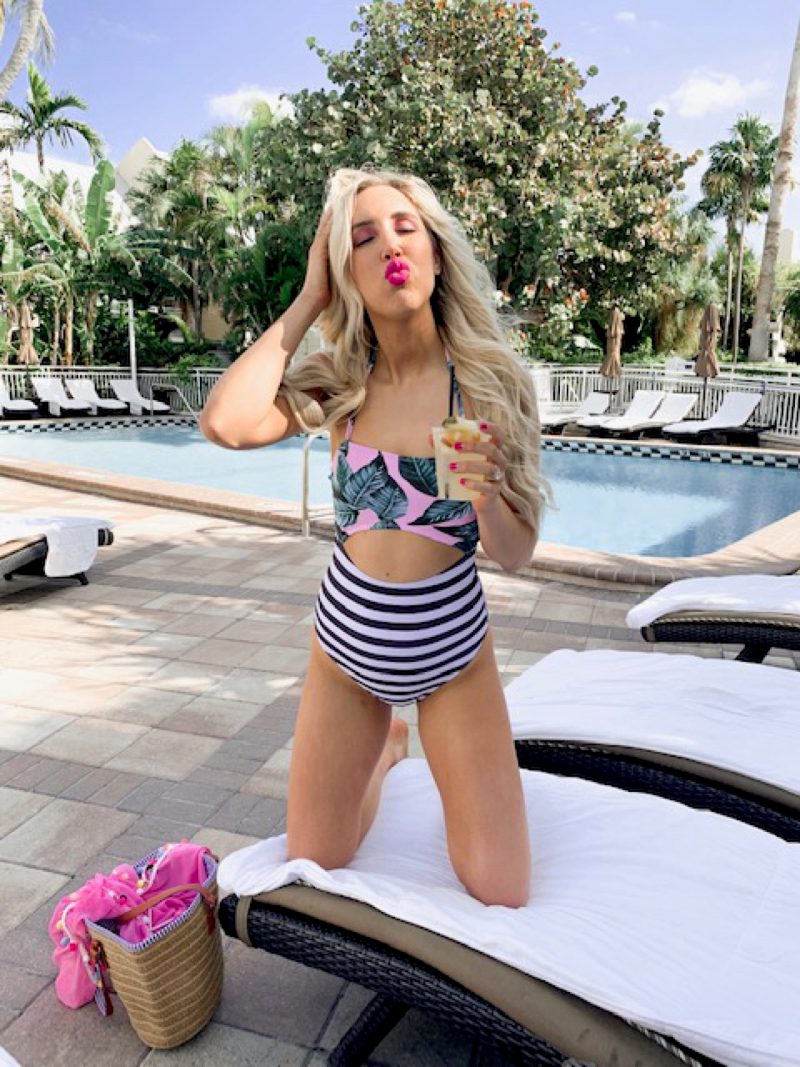 PLACE TO EAT
ONE DUVAL
If you are Key West I highly recommend eating at One Duval which is the restaurant at the Pier House Resort. On the breakfast menu they had "warm quinoa with berries." At first I wasn't sure about ordering this because I have never had quinoa for breakfast before. You guys, it was AMAZING!!
If you are in Key West go to One Duval for breakfast and order the warm quinoa. It is so worth it and I am looking up recipes to try and recreate this meal in the morning. Literally that good! My meal portion was on the larger side, which is amazing because I got a box to go and was able to snack on it during the day. I believe my meal was $14 for breakfast and totally worth it. This price is also competitive with other restaurants in the area!
Bailey and I also had dinner at One Duval for dinner and again this restaurant didn't disappoint! My favorite item on the menu was the lobster mac n' cheese (this was a side dish Bailey and I ordered). I'm still drooling thinking about that meal! The dinner was a bit more on the pricier side, but if you're looking for a more upscale dinner this is the place to go! The restaurant overlooks the ocean and their private beach- it's so romantic!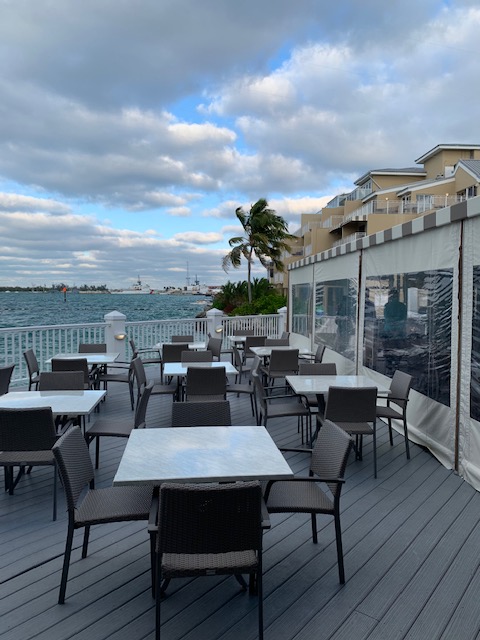 MANGOES
Our first night in Key West Bailey and I ate at Mangoes! This is a sushi restaurant and they have amazing sushi rolls. They have a few of the traditional rolls you will find in any sushi restaurant like the rainbow or dragon roll, but they also have a unique selection of sushi rolls I haven't seen anywhere else.
I highly recommend trying at least one of their unique rolls! I also ordered their poke bowl and it was amazing!!
Willie T's
Bailey and I went here for a happy hour snack and we are so glad we did! They had live music while we sat there and sipped on cocktails. We ordered their sweet potato fries and they were so good!
One of the best aspects of Willie T's is that it's right on Duval Street- the main street in Key West. They have an outside deck where you can people watch, listen to live music, and enjoy the beautiful Key West weather. The prices were super reasonable and we paid $4.00 for one order of sweet potato fries!
Date & Thyme
Other than One Duval, Date & Thyme was the place where Bailey and I went the most! This is an organic cafe where you can order juices, smoothies, and vegetable centered dishes that are amazing! This is off of Duval Street and the prices are also very reasonable.
When I went there I ordered the avocado toast and a green smoothie! We also went back for lunch because it was that good!
WHAT TO DO IN KEY WEST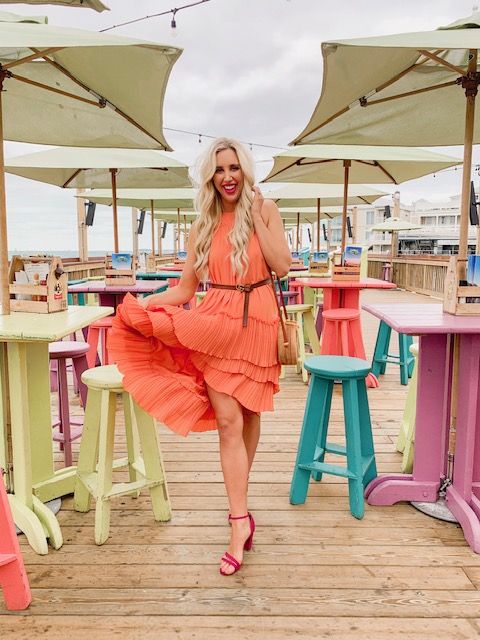 SUNSET PIER
While you're not at the Pier House Resort Spa or relaxing on their private beach I highly recommend stopping by the Sunset Pier. This is because this pier is FILLED with color and the views are stunning!
If you are looking to get the perfect Instagram worthy shot this is the place to take it!
SO MANY RENTALS
There are also Ski-Do's, scooters, and Vespa's you can rent to zip around the ocean or the Key West area!
WALK DUVAL STREET
This was my favorite thing to do outside of the resort during our stay in Key West. Duval Street has so many shops, restaurants, and live music that exploring the entire street could take you awhile! During one of adventures on Duval Bailey and I found a nitrogen ice cream store where they make the ice cream right in front of you!
THE SOUTHERN MOST POINT
There is a landmark in Key West called the "Southern Most Point" of the United States! You can get your picture taken next to it or know that you are as far south as you can get in the U.S. Your 90 miles away from Cuba!
This is my entire Key West travel guide! What would YOU do in Key West?! Let me know in the comments below!
Thank you for stopping by Blush & Camo!
xx Julianna