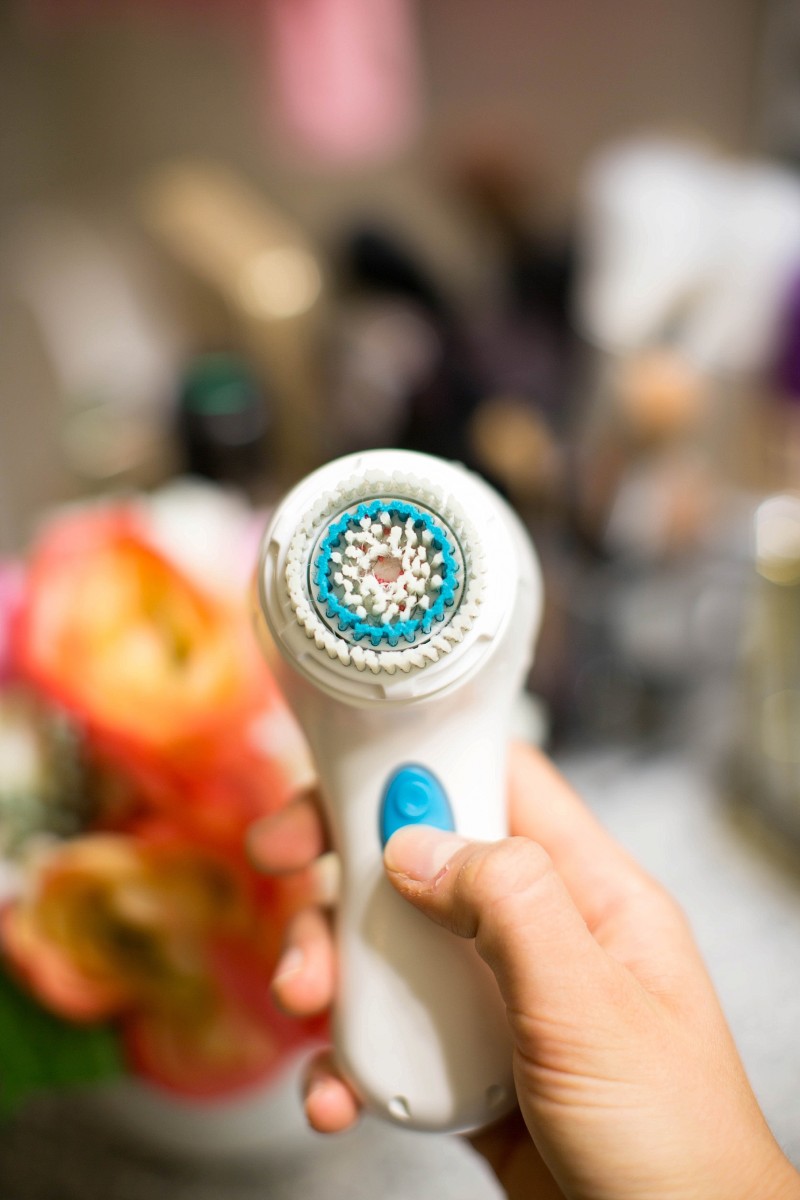 Hello, Gorgeous! Today I'm sharing the number one beauty product I recommend to ALL Blush Babes! Are you ready to know what that product is?!
Drum roll please….
The number one beauty product I recommend for you ladies is the Clarisonic (oh, and this brand is also the #1 most recommended brand from dermatologists too!). For those who haven't heard of this brand I promise it's a game changer for your skin and handling breakouts. When I first purchased my Clarisonic back in 2011 I was obsessed just after one use and I never looked back.
For the past five years I've used this product every single day (I'm not kidding!). When I deployed to Afghanistan back in 2014 I decided not to bring my Clarisonic with me because I didn't think I would be able to use it. But after about three weeks and one massive breakout later I emailed Chuck and asked him to ship me my Clarisonic ASAP! The first night I used my Clarisonic, after Chuck mailed it, my skin was  thanking me afterwards. Plus all my acne cleared up in a week. I always knew I loved my Clarisonic, but the skin transformation from full blown breakout to cleared up skin after one week of use turned me into a true believer and promoter of this product.
My skin transformation while I was deployed was so noticeable other women in my unit asked me what I was doing differently and I told them I was using the Clarisonic Deep Pore Mia 2. A few weeks later I noticed a few more Clarisonics floating around;).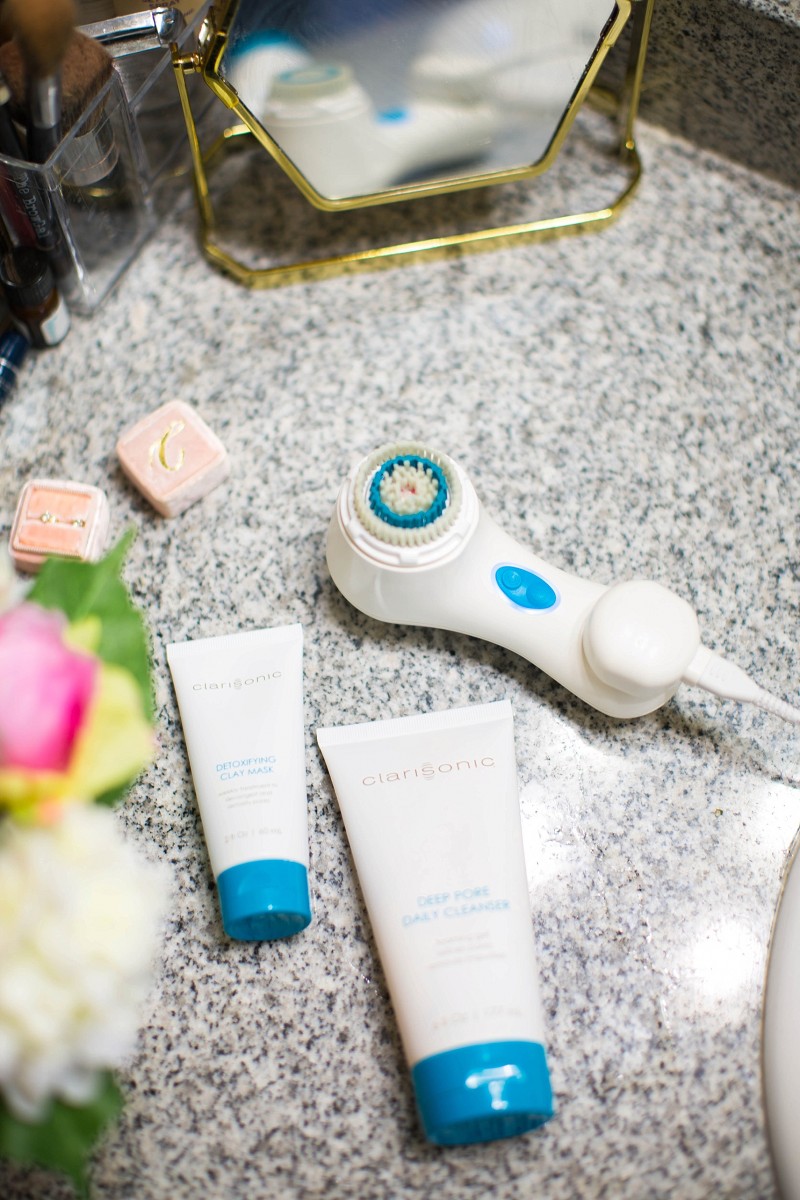 HERE'S HOW THE CLARISONIC WORKS 
Here's how the Clarisonic Deep Pore Mia 2 works! The hand held device features two speeds suitable for all skin types, delicate and universal, that cleanse skin and remove all makeup or residue from the day. The Clarisonic utilizes sonic cleansing which cleans your skin 6x better than simply washing your face with your hands! 
When it's time to use your Clarisonic all you do is press the blue power button in the middle of the handle and the device starts to gently cleanse the skin (it feels like a massage on your face!). Once you press the start the Clarisonic the whole cleansing experience lasts for 1 minute; 20 seconds on your forehead, 20 seconds for your chin and t-zone area, and 10 seconds for each cheek.
It's extremely simple to use and even more effective to improving the quality of your skin and preventing breakouts! For example, to charge the Clarisonic all you have to do is attach the device shown in the picture below to your Clarisonic handle (I told you it was simple- and super cute!)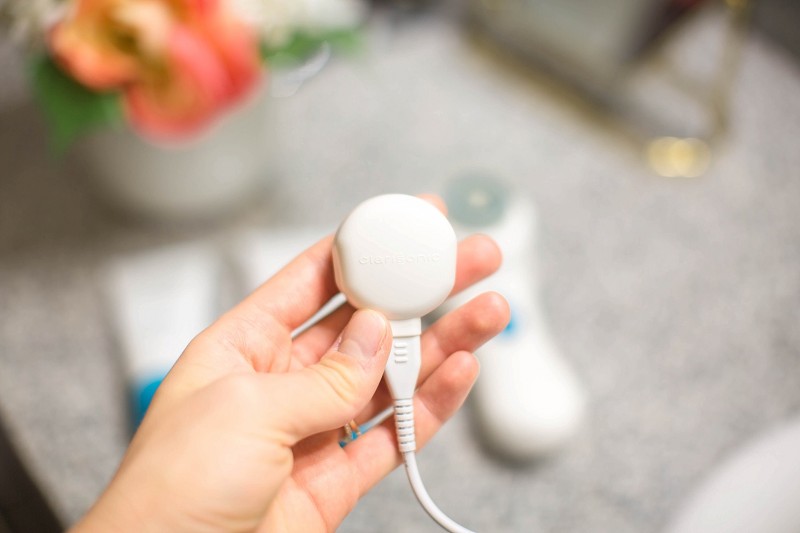 STILL NOT CONVINCED?
If you're not furiously typing into your Google search "Clarisonic" or Clicking Here to purchase your own Clarisonic device (they also make AMAZING gifts for the holidays!) then here are a few more facts about this amazing product taken from Clarisonic's website:
After 1 use the Clarisonic gently removes makeup 6x better than hands* & 99% of PM 2.5 pollutants.
After 1 week skin is more radiant and 86% of women noticed better absorption of their skincare products.
After 2 weeks skin appears more rejuventated with improved cell turnover. 96% noticed an improvement in skin texture (I fall into this 96%! I noticed a huge improvement).
After 4 weeks 84% of women noticed a reduction in the appearance of pores.
After 8 weeks 96% of women experienced smoother, softer and healthier looking skin (I noticed mine after 1 week?! #HECKyassss)
After 12 weeks 84% of women perceived an improvement in skin firmness.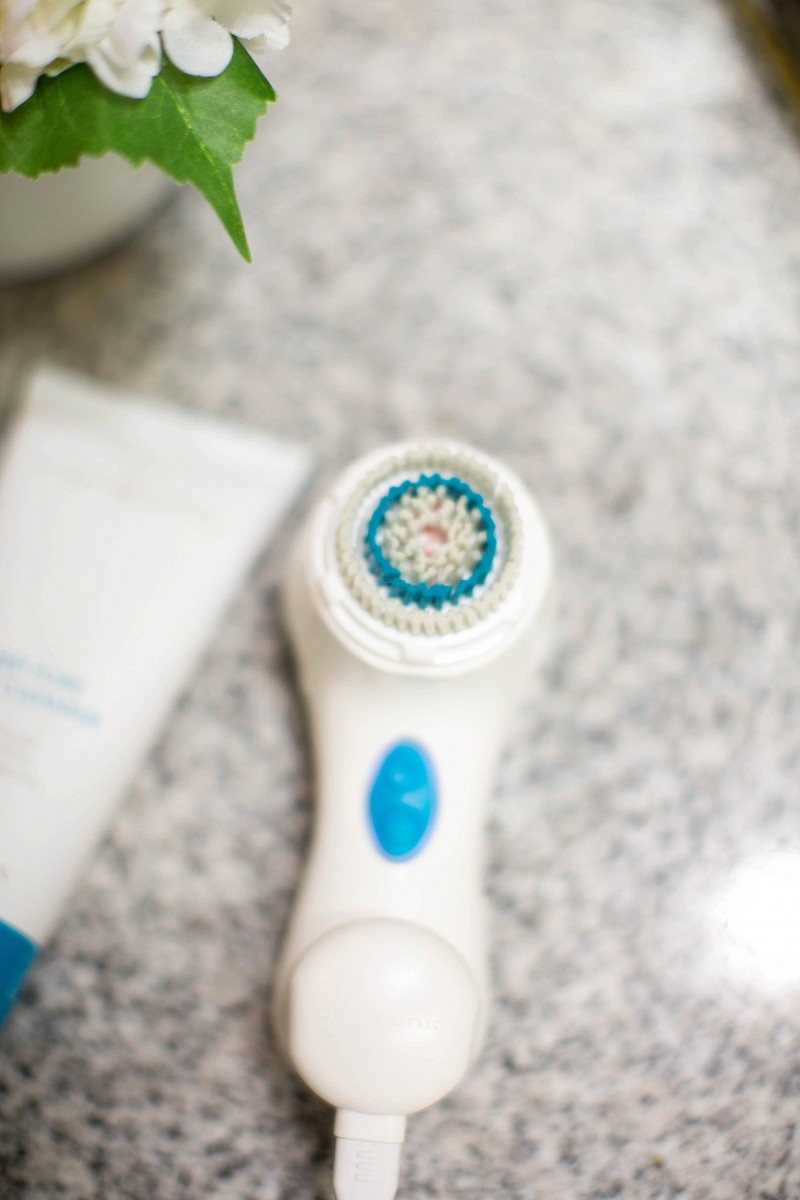 I can honestly say that I have experienced all of these improvements to my skin (except my results were a bit faster!). I use to apply tons of acne medication and tried various acne treatments but nothing cleared up my acne accept for the Clarisonic. I cannot recommend this product to you ladies enough, and I know that I will never stop using my Clarisonic as a part of my beauty routine.
When Clarisonic approached me in working together I literally jumped out of my seat because this collaboration is a dream come true. This is a product I am an avid believer in and know you ladies will love it too!
I use the entire Deep Cleansing line to include the Deep Cleansing brush head, although Clarisonic has multiple brush heads to choose from depending on your skin type and needs. If you don't buy one for yourself I highly recommend this device as a gift to your best friend for the holidays!
You can even use code "HERCAMPUS" for 15% off your purchase
What did you think of today's blog post?! I would love to talk with you gorgeous Blush Babes in the comments below! You can also follow me along on Instagram, Pinterest, Facebook, and now Snapchat (@blushandcamo) for daily style inspo!
Thank you so much for stopping by Blush & Camo!
xx Julianna
*This post is sponsored by Clarisonic and Her Campus Media. All opinions are my own.
SHOP MY POST
Clarisonic – Use code "HERCAMPUS" for 15% off your purchase