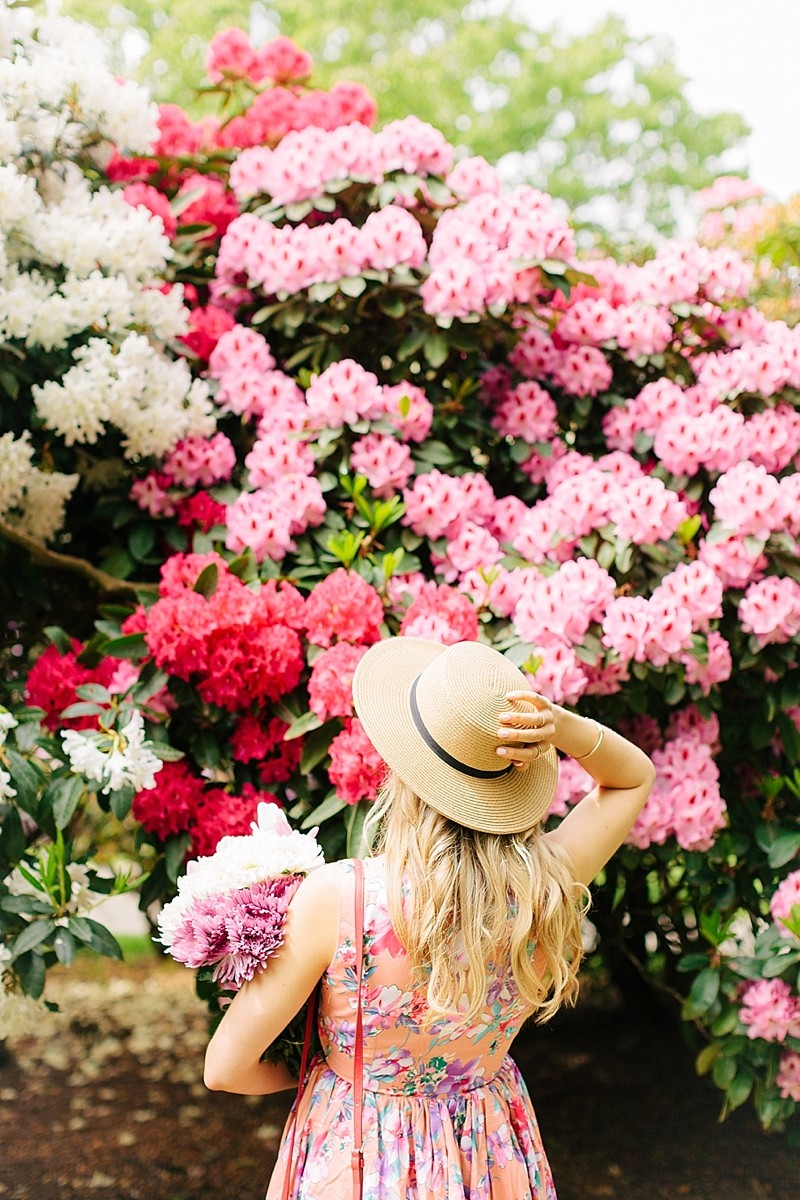 Hello, Gorgeous! I'm SO happy you've stopped by the blog because today I'm sharing an Etsy Store you need to know about… like yesterday;). Sharing clothing items from big brand stores is usually my jam, but when I was bouncing around on Etsy I stumbled upon this shop and it was love at first dress!
Plus, I'm sharing a huge tip when putting your summer wardrobe together! CLICK HERE to download a FREE checklist of all the summer wardrobe essentials you need for creating your ideal summer capsule collection!
If you're dying to find out what Etsy shop I'm talking about, and to learn the major style tip to build your summer wardrobe, keep reading to find out!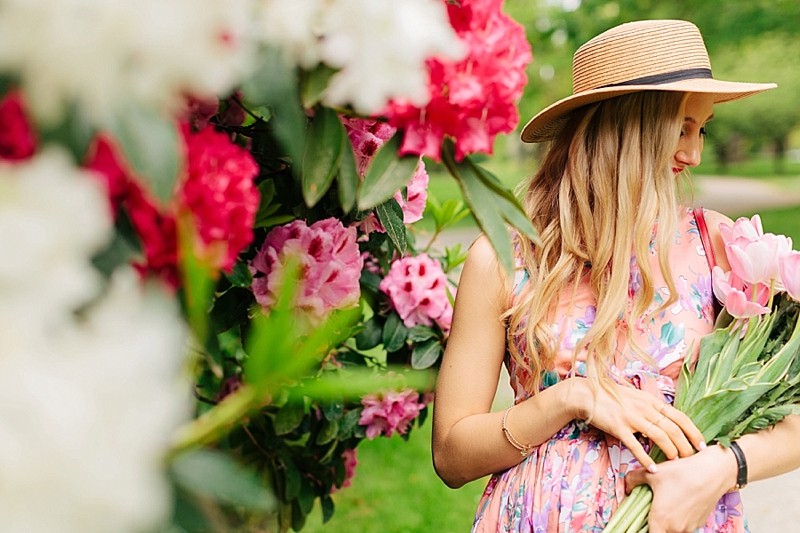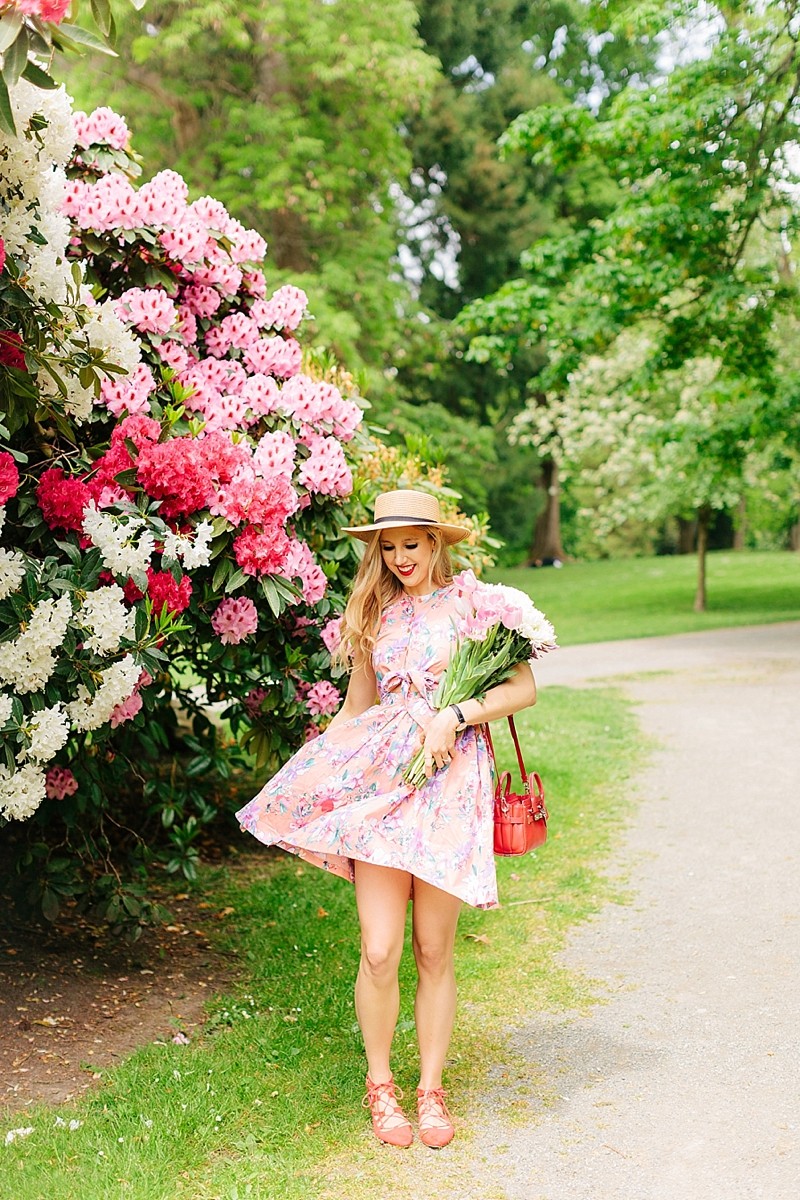 THE AMAZING ETSY SHOP
The amazing Etsy Shop I am talking about is called HeartsandFound! Marjorie is the owner of the store and she is located in Ho Chi Minh City, Vietnam.
She creates custom made dresses that are made to order and fit your exact measurements! She is super responsive to any questions you have about any of her dresses. This is amazing when you are purchasing a custom piece that is perfectly tailored just for you!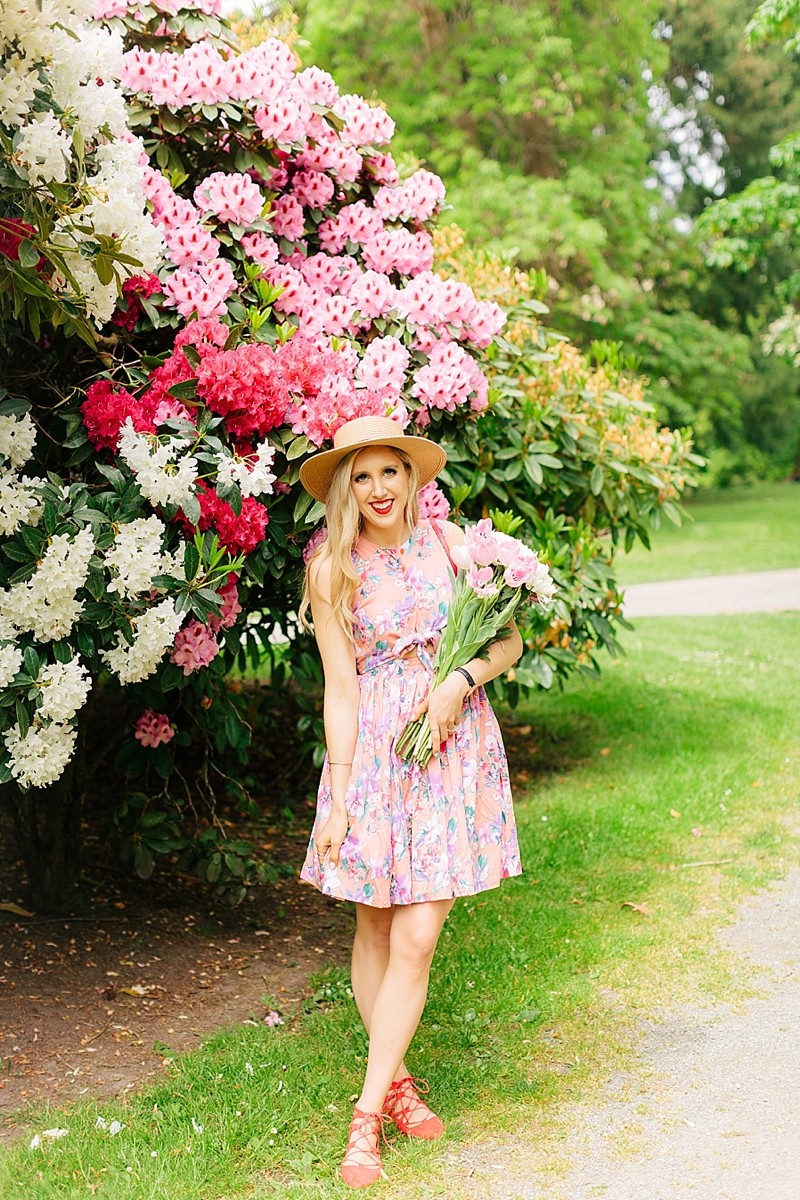 WHY THIS ETSY STORE IS YOUR NEXT DRESS PURCHASE
Besides the fact that Marjorie is a dream to work with when creating your custom dress there are a few MORE reasons why every time I head over to her site I start instantly swooning over her dresses!
THE PRINTS
The prints offered on HeartsandFound range from classic to trendy! Whether you are looking for a trendier dress for summer or a classic piece that will last you for many seasons to come there is a print for you to chose from!
Examples of prints HeartsandFound offers range from this gingham dress in both red and pink, and yellow; multiple floral prints from large to small blooms; and even cute prints with strawberries or sailboats (I told you they were cute!).
THE SILHOUETTE OF THE DRESSES
The silhouette of these dresses reminds me of the 1950s with scoop necklines and spaghetti straps. The 50's era created iconic dress silhouettes that HeartsandFound has embodied! There are also a trendier silhouettes (that I am wearing in today's post) with a tie in the front to look like a crop top!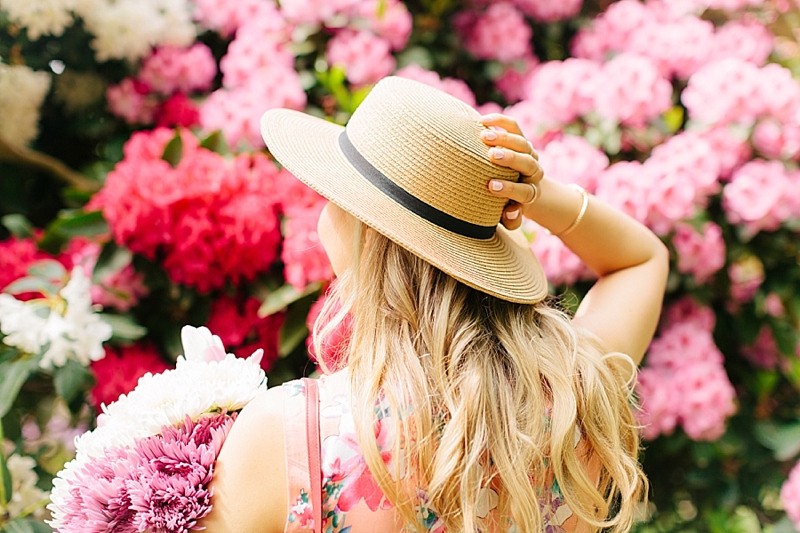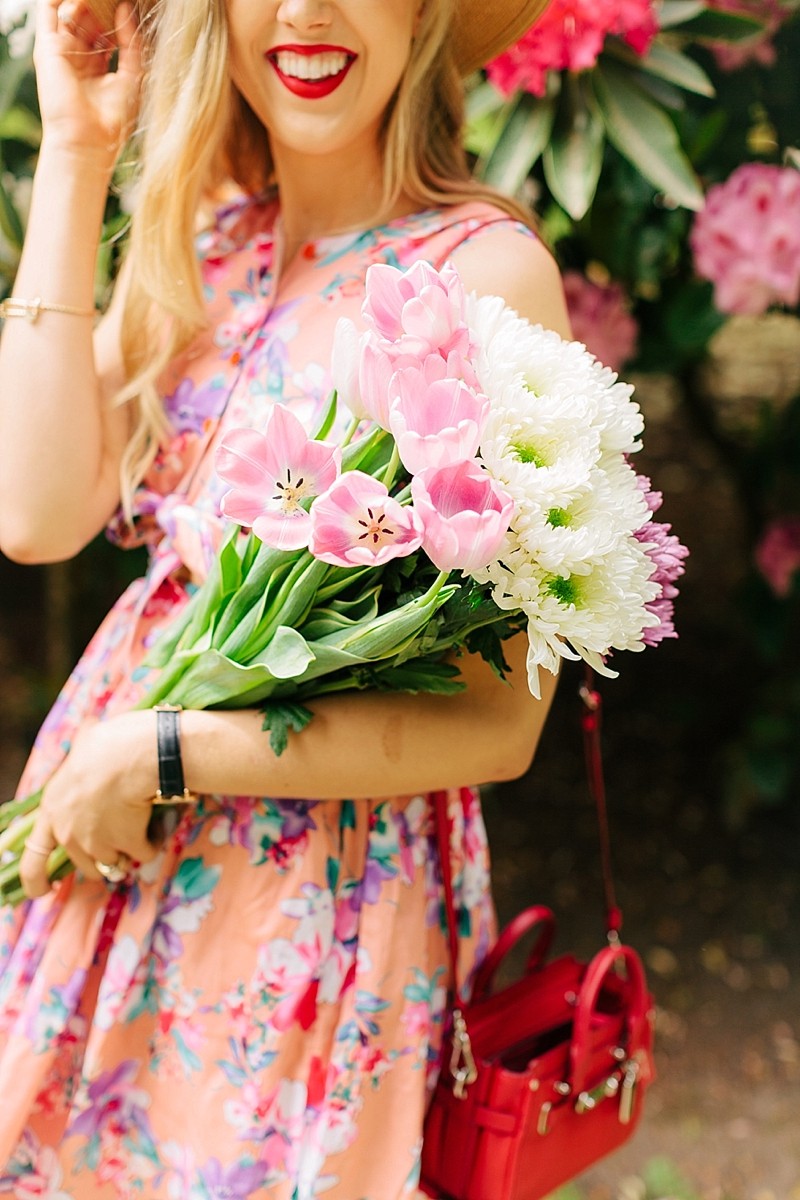 THE QUALITY
One aspect of HeartsandFound I was blown away by is the quality of the dresses! Each of HeartsandFound dresses are lined and made with cotton! This means the dress won't fall apart easily and cotton is a super breathable material (unlike polyester) so you won't feel like your overheating when wearing one of Marjorie's dresses!
THE PRICE
Ok, this is the most exciting part of sharing all the great qualities of Marjorie's HeartsandFound Etsy Shop! Ready?!….
Her dresses are AFFORDABLE! Say what?!?! Yes, her dresses average under $75. For a dress that is custom made, lined, and a gorgeous print- that is quite a steal. Usually dresses of this quality run anywhere from $200 and up. I love that Blush Babes can wear the perfect summer dress and not spend an arm and a leg to do so!
SUMMER WARDROBE QUICK TIP
So now that you know where your next summer purchase is coming from it's time to talk about HOW to create a dream summer wardrobe because I know you want an amazing summer wardrobe!
There are a few fashion guidelines to creating your dream wardrobe and I've even created a summer wardrobe checklist for you to download because I love ya ladies too much! CLICK HERE to download my checklist for Summer Wardrobe essentials! This list incompasses all the classic items you'll need to create a summer capsule collection!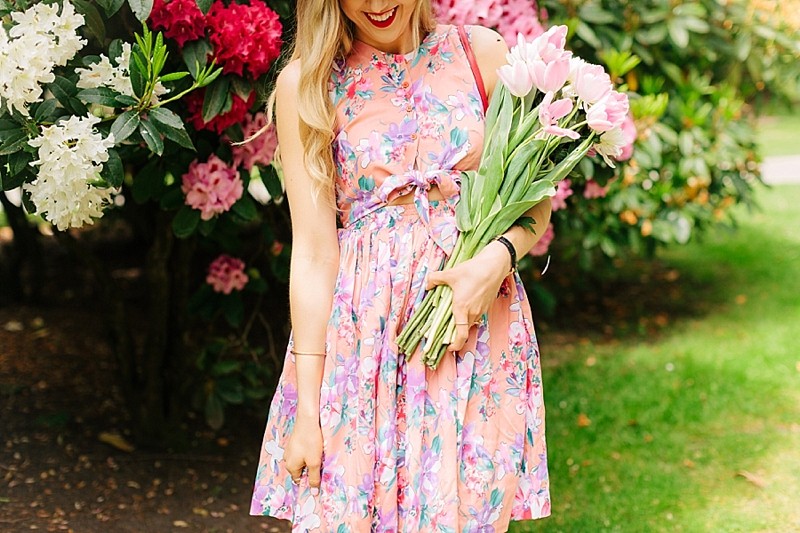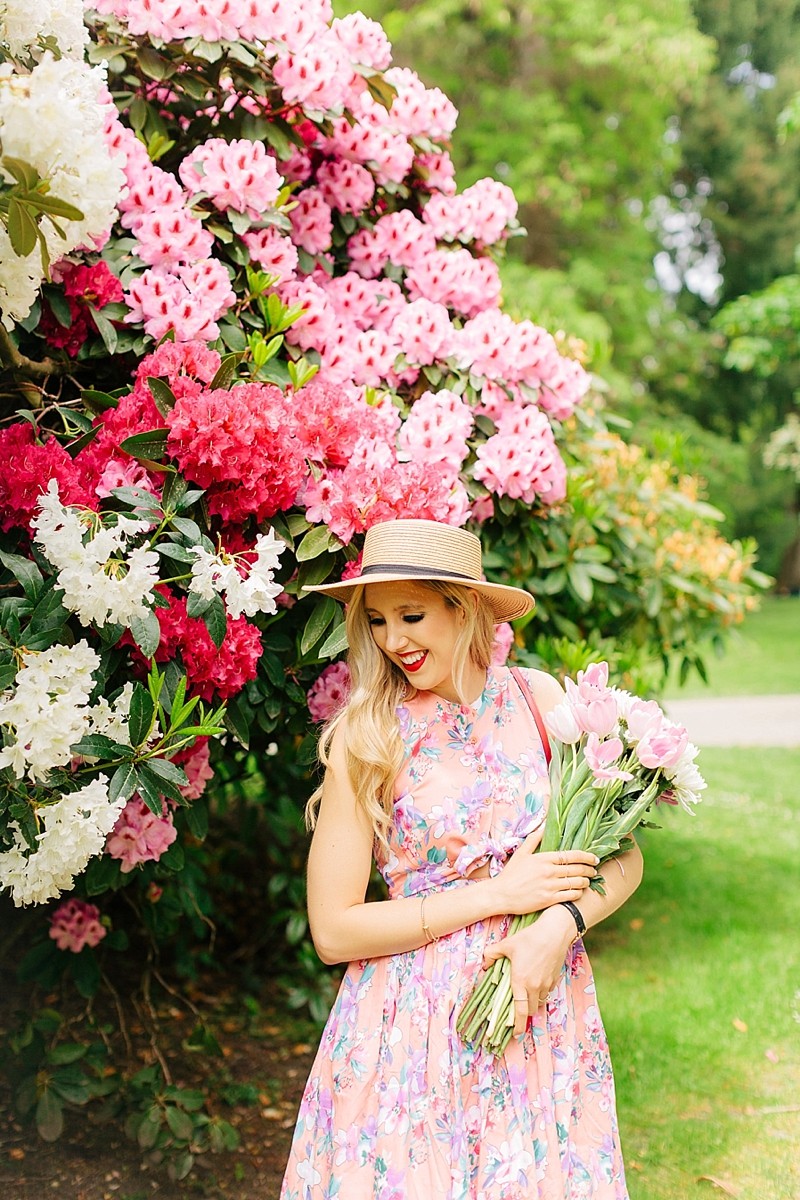 THE 80/20 RULE TO BUILDING YOUR WARDROBE
If you are just starting to build your wardrobe, or if you are lost on how to even start, no worries! I've got you covered! The key to building a summer wardrobe is simple. Start with classic items such as a great summer dress, denim shorts, breezy blouses, and a few skirts to mix and match. These items are the ones you can splurge on an ensure they are great quality. After all, these items will last you season after season!
Consider these classic items the foundation of your wardrobe and what all your summer outfits will be built around! If you don't have a great "wardrobe foundation" creating stylish looks will be so much harder because you're missing the pieces that are universally stylish!
A general rule of thumb when building your summer wardrobe is to have 80% of your summer clothes consist of the classic pieces. This way you are spending your money on the right items to start with, you know that these items will last forever, and you also know that when you start to create outfits your looks are guaranteed to look amazing because the majority of your pieces are timeless!
The other 20% of your wardrobe pieces should consist of trendy pieces such as fringe or an item with tassels on it! These items are super popular this season, but there is no guarantee these pieces have fashion staying power!
What did you think of today's style tips?! I would LOVE to talk with you in the comments below! Don't forget to follow me along on
Instagram
,
Pinterest
,
Facebook
, or
Twitter
for daily style tips and inspo!
Thank you so much for stopping by Blush & Camo!
xx Julianna
SHOP MY POST