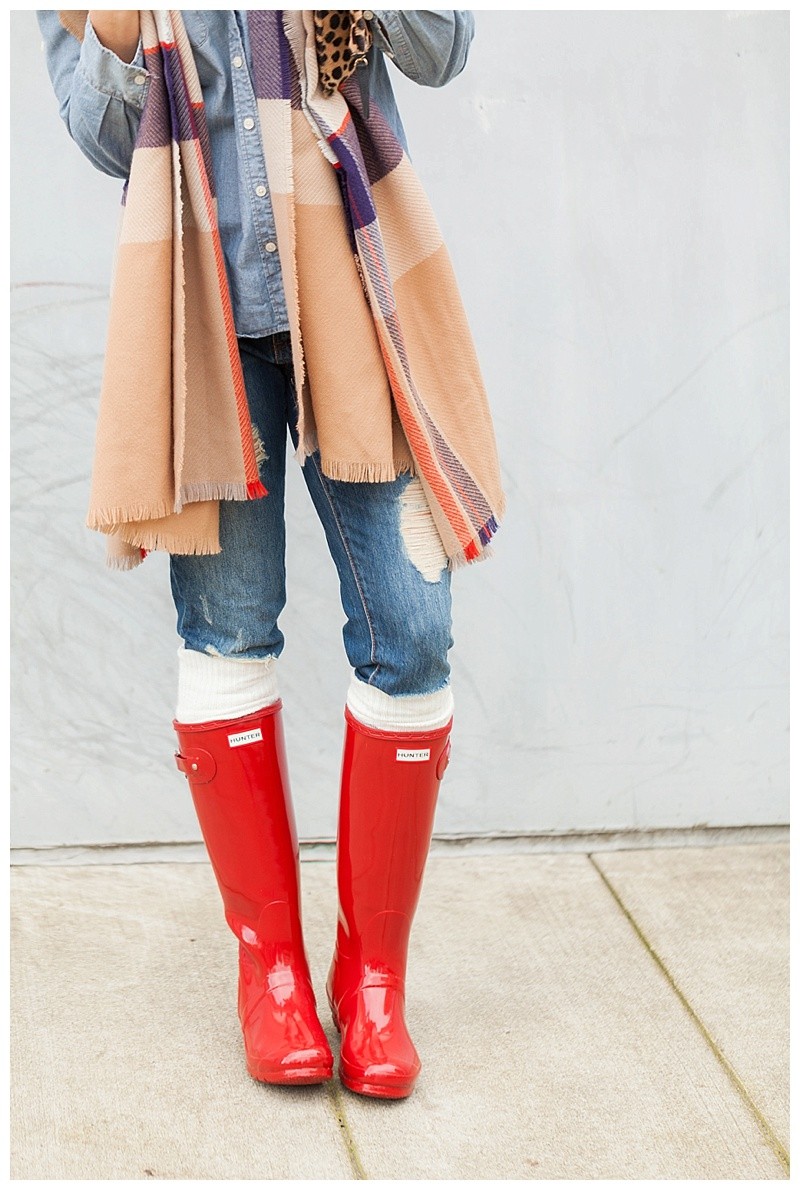 Hello my gorgeous Blush Babes! Today's post is all about one of my favorite looks- denim x denim! There are some days when I am styling my chambray shirt with my favorite pair of jeans and I'm just not feeling the monochromatic look. So, I figured out a way to wear my denim on denim and make it pop!
Follow these two simple style tips (ANYONE can do!) for a chic #ootd.
PICK A COLOR
This first tip is super easy! All you have to do is pick a color (I choose red!) that you want to overemphasize. Pink is also a really great color for making denim x denim pop!
IT'S ALL ABOUT ACCESSORIES
Now that you have your outfit picked out AND the color to make your entire outfit pop, it's time to accessorize! Basically you want to include any accessory you have that incorporates the color you want to overemphasize.
In this look I choose my shoes, scarf, lip color, and hair tie. That's 4 items (which is quite a lot!). Other items you can use are hats, handbags, gloves, sunnies, and nail polish (I totally consider nail polish a type of accessory since it helps complete the outfit!).
See, I told you anyone could use these tips for a stylish look!
WHY THESE TIPS WORK
The reason why these tips work is because your denim on denim is essentially a blank slate to style with! Using a color that really pops against a neutral undertone makes for a very chic everyday look:)!
What did you think of the style tips above?! I would love to talk with you in the comments below!
Thank you so much for stopping by Blush & Camo!
xx Julianna
SHOP THIS LOOK