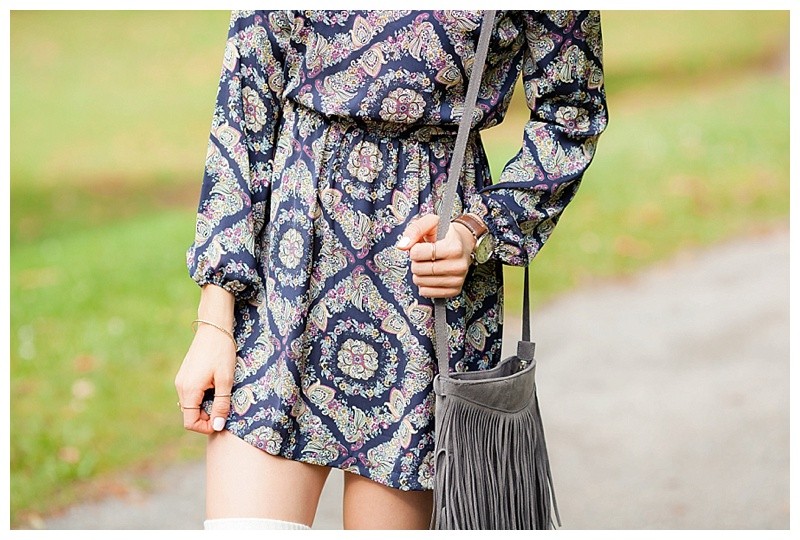 So you've fallen in love with the over-the-knee (OTK) boot trend and can't wait to purchase your first pair you've been eying! Your heart is saying purchase the shoes, but your bank account is saying you totally can't buy them this month.
Don't worry because you are still going to rock the OTK boot trend for three reasons-
1.) You are a Blush Babe, and we ALWAYS wear the trends we want;)
2.) OTK boots are too cute for fall to pass up
3.) You actually don't have to go buy a pair of OTK boots to have an OTK boot outfit… wait, what?! YES, it's totally true!
Keep reading to find out my trick!
THE BLUSH BABE OTK STYLE TIP
To reiterate, you don't NEED to go buy OTK boots.
All you have to do is purchase a pair of over the knee socks (insert emoji hands here!).  The best part?! These sock usually cost anywhere from $6-$24! A fraction of the price of buying all new shoes!
Pair these socks with your riding boots and you have just created the illusion of OTK boots for about $13!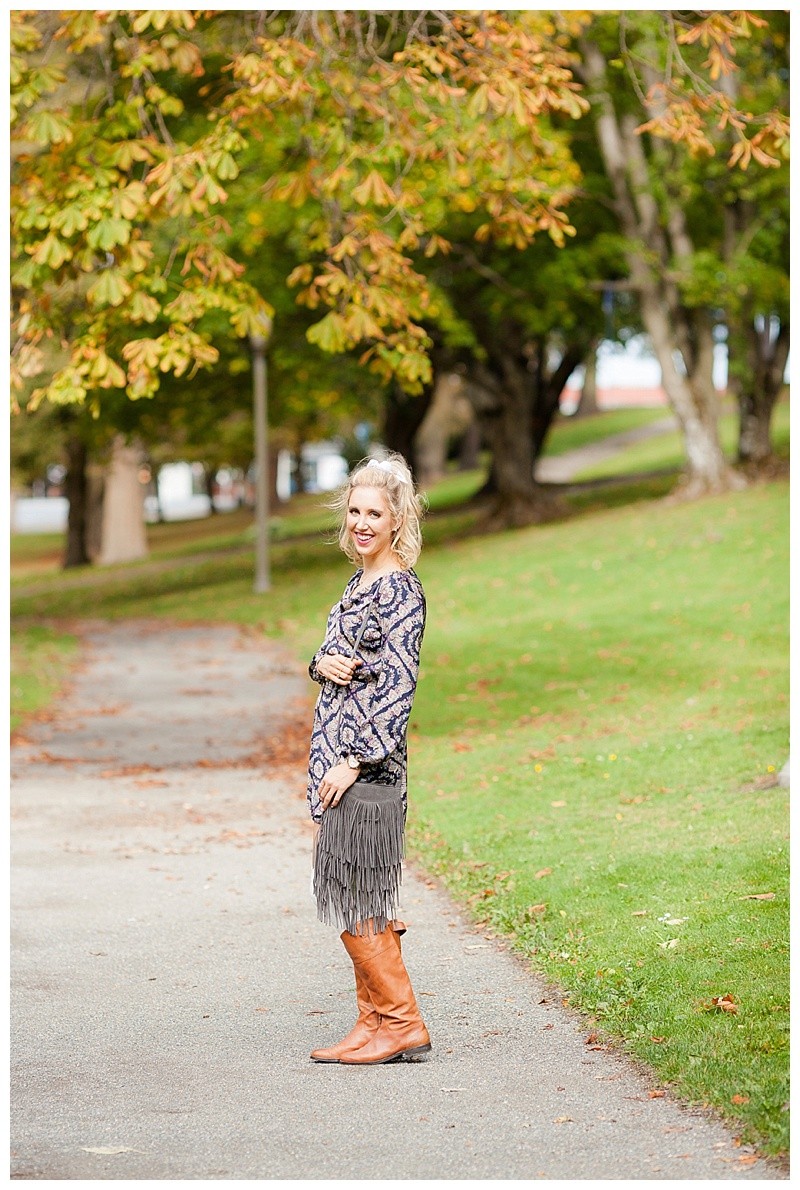 I didn't do this in today's post, but you can even match your OTK socks with your riding boots to further the effect of wearing OTK boots!
I created the OTK boot illusion in this look and felt just as confident if I was wearing my actual boots!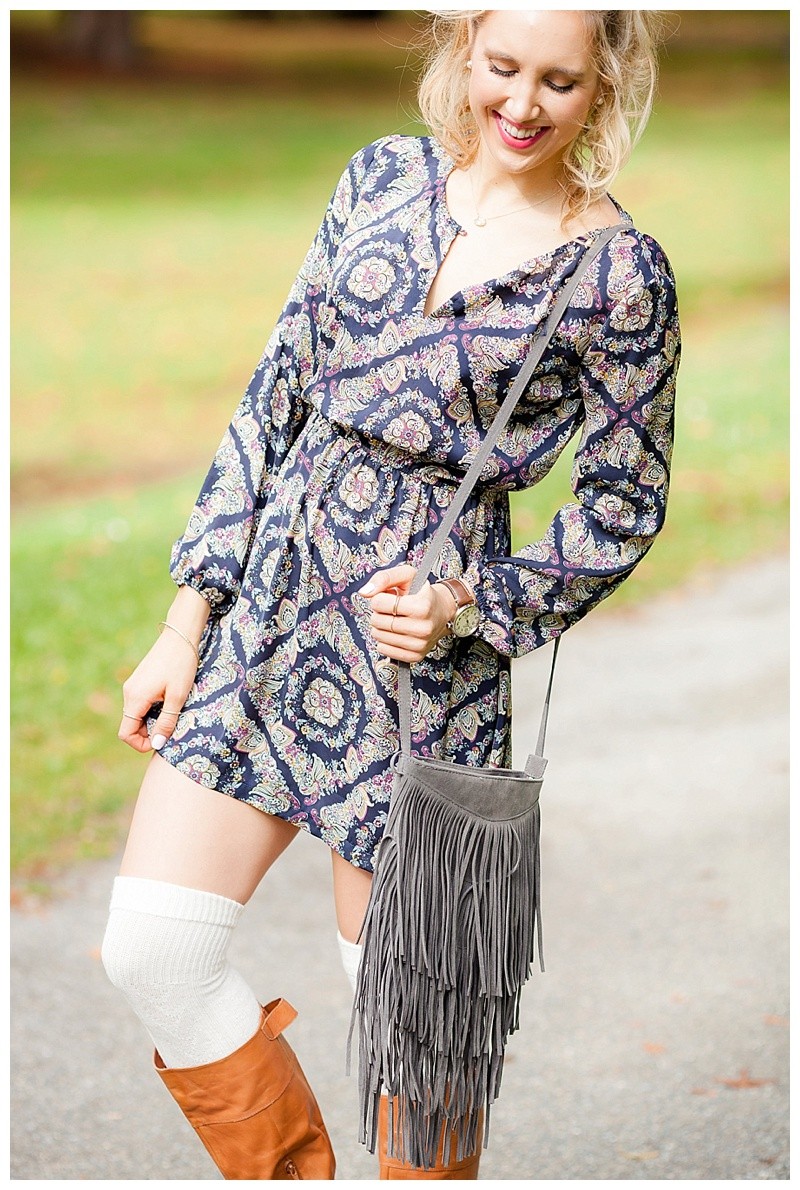 What do you think of this style tip?! I would love to hear from you in the comments below!
Want to be a Blush Babe?! Follow me along on Instagram @julianna_claire, twitter @blushandcamo, or Facebook to join the community of gorgeous Blush & Camo readers!
Thank you so much for stopping by Blush & Camo!
xx Julianna
Dress- Pepe Jeans, old, smiliar here; Boots- Ralph Lauren; Bag- Chalotte Russe; Socks- TJ Maxx, but I also love these here and here