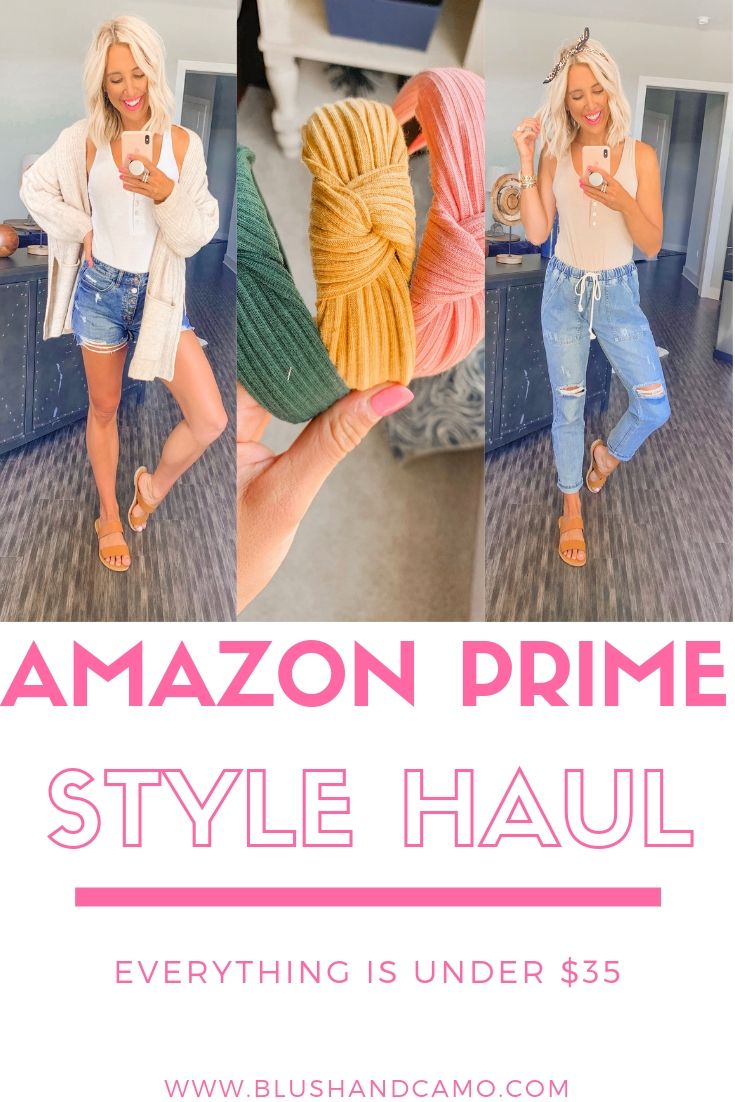 Welcome back to Blush & Camo! Thank you so much for taking time out of your busy schedule to be here and I'm so happy you are. For those of you who are new around here, welcome! I'm Julianna, and I inspire women to elevate their lifestyle and grow their dream wardrobe through budget friendly tips!
Today's post is ALL about Amazon Prime style! I've been loving shopping on Amazon because most of my items I get the next day and they are so affordable! I just shared these looks on Instagram stories and I am linking all the pieces below for you to shop!
If you have any questions about sizing or fit here's the best way to find out!
1.) Follow me on LikeToKnow.It! This is where I share all the sizing information, and reference what size I have on.
2.) Follow me on Instagram and watch my IG Stories. Every morning I link my #OOTD and then share sizing, quality, and fit in my videos! You can always send me a DM too!
3.) You can send me an email at [email protected]!
Which look is YOUR favorite? Let me know in the comments below!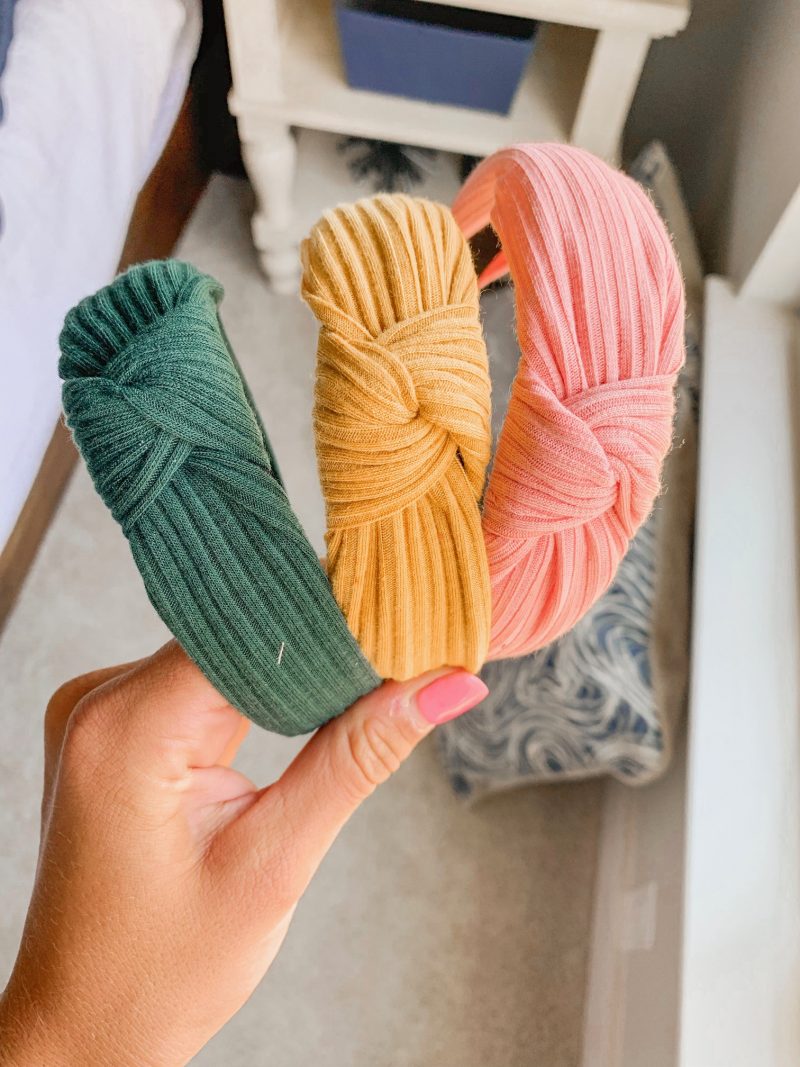 A pack of three headbands is $11.99 and these are made of a very soft jersey material. I love the pops of color and now these will be perfect for transitional looks into fall! They are very comfortable on my head and I can wear them all day! Such a great value!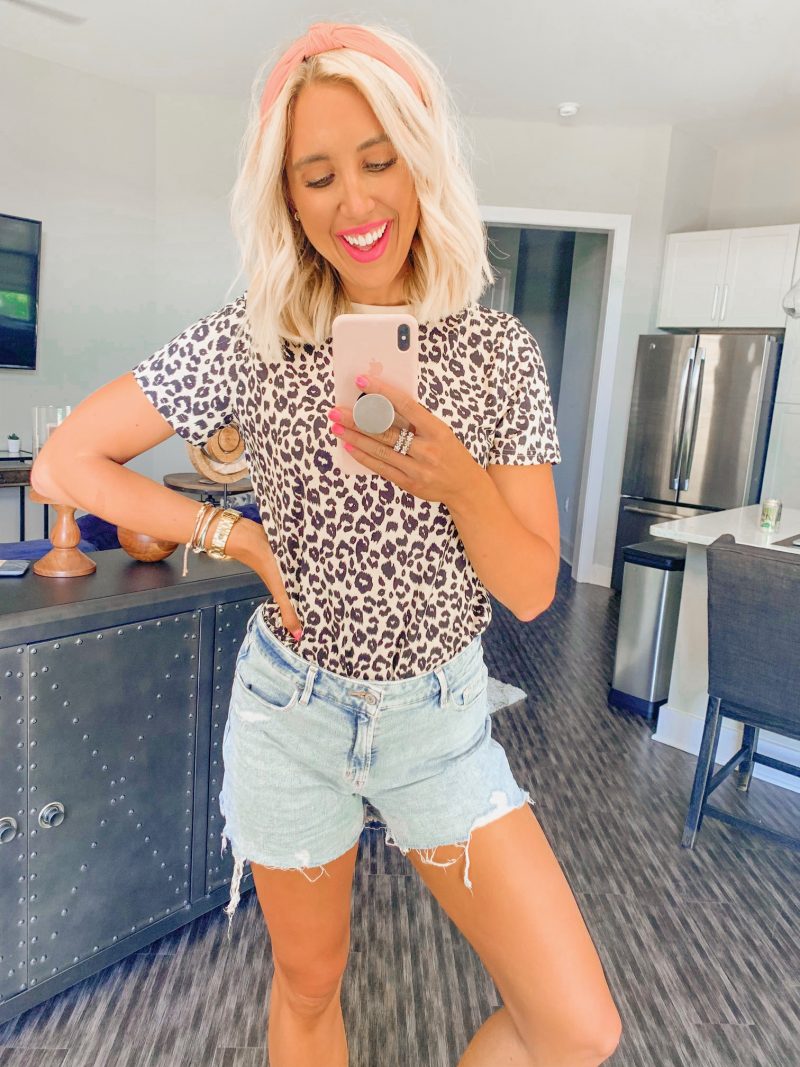 SHIRT– My shirt runs true to size (TTS) and I am wearing a medium. It is a soft material and doesn't feel cheap at all. I love that this top is under $20 and totally on trend this season. I am going to layer this shirt with lots of cardis this fall!
SHORTS– My shorts aren't from Amazon but are some of my favorite shorts this season. They run TTS and I'm wearing a size 6. They aren't tight around the thigh area which I love!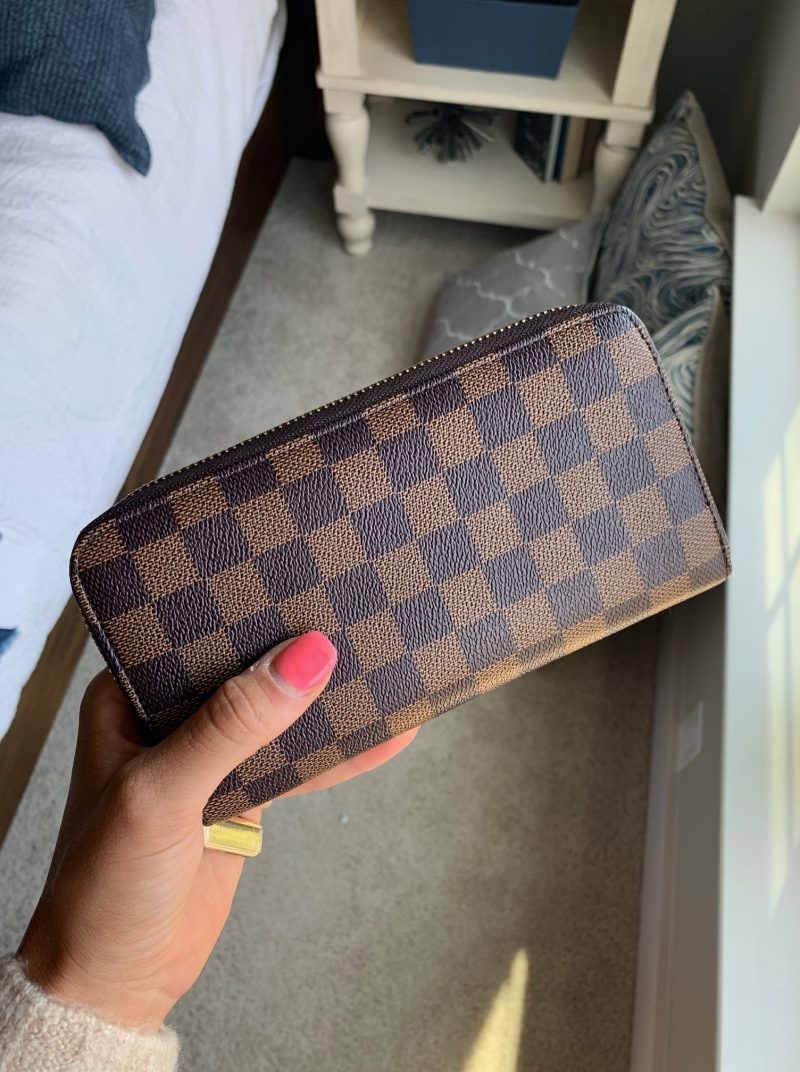 I LOVE this wallet so much and it's the perfect Louis Vuitton Zippy wallet dupe for under $20! The reviews on Amazon said that it had a weird sent when you open it out of the packaging but I didn't notice any type of weird smell. It's faux leather and has lot of room on the inside.
I am super happy with this purchase!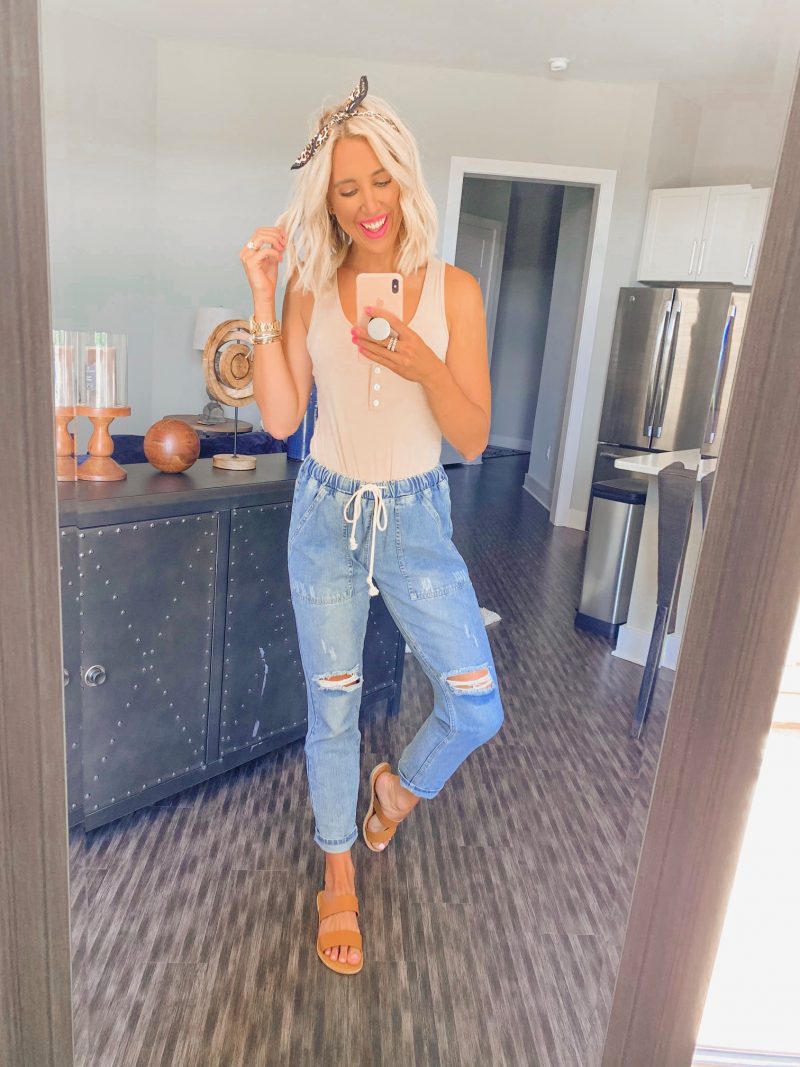 JEANS– These jeans are $32, have a tie at the waist, and run TTS. I am SO obsessed with these jeans! I've been wearing them non-stop even though it's over 90 degrees outside in North Carolina. These denim have a more relaxed boyfriend fit and are longer so you can roll them at the bottom.
Hands down one of my favorite purchases from Amazon ever!
BODYSUIT– This bodysuit is a wardrobe staple. It runs TTS and I am wearing a medium. I love that this bodysuit is not skintight and will look amazing layered with so many fall looks and transitional outfits this season!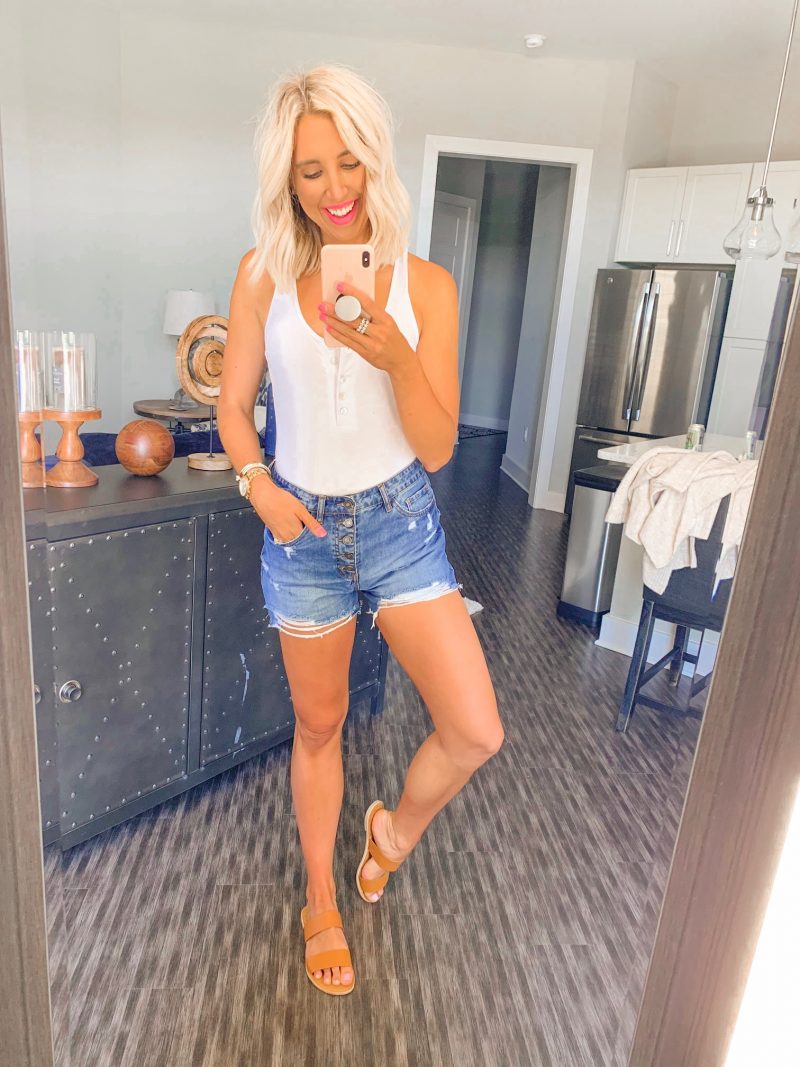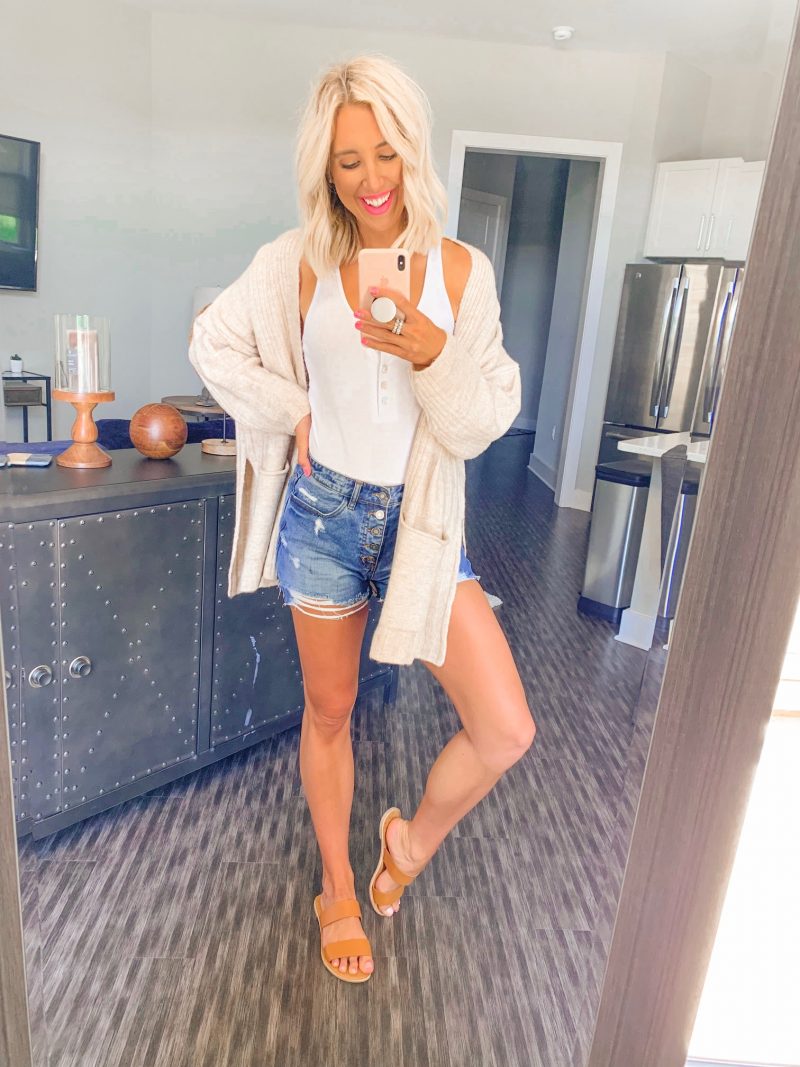 This white bodysuit is the same exact one as the bodysuit above, just in a different color! I am wearing a medium for reference. I wanted to show you how easy it is to style a bodysuit from summer to a more transitional look into fall!

This was hands-down one of my favorite hauls I've done and it's because I know that I am going to get a ton of use out of each item purchased! Let me know what your favorite look is below!
You can follow me on Pinterest by clicking here! 
Get more daily inspo by following me on Instagram and YouTube!
Thank you so much for stopping by Blush & Camo!
xx, Julianna