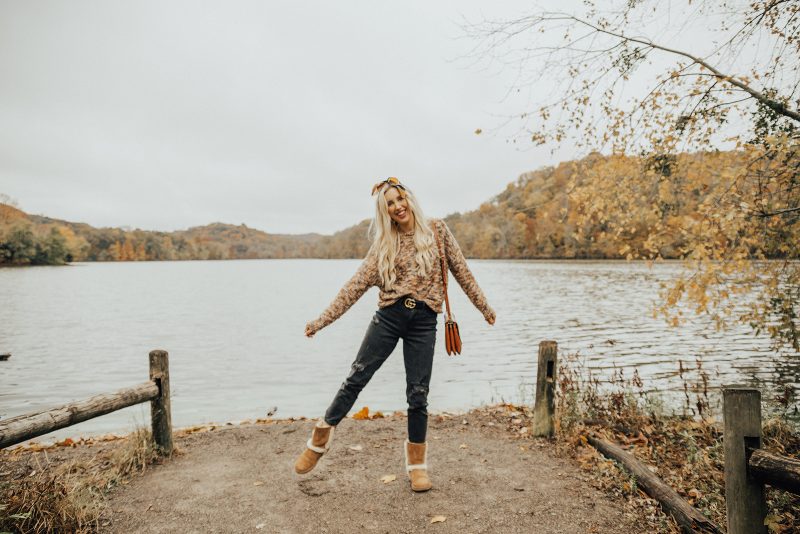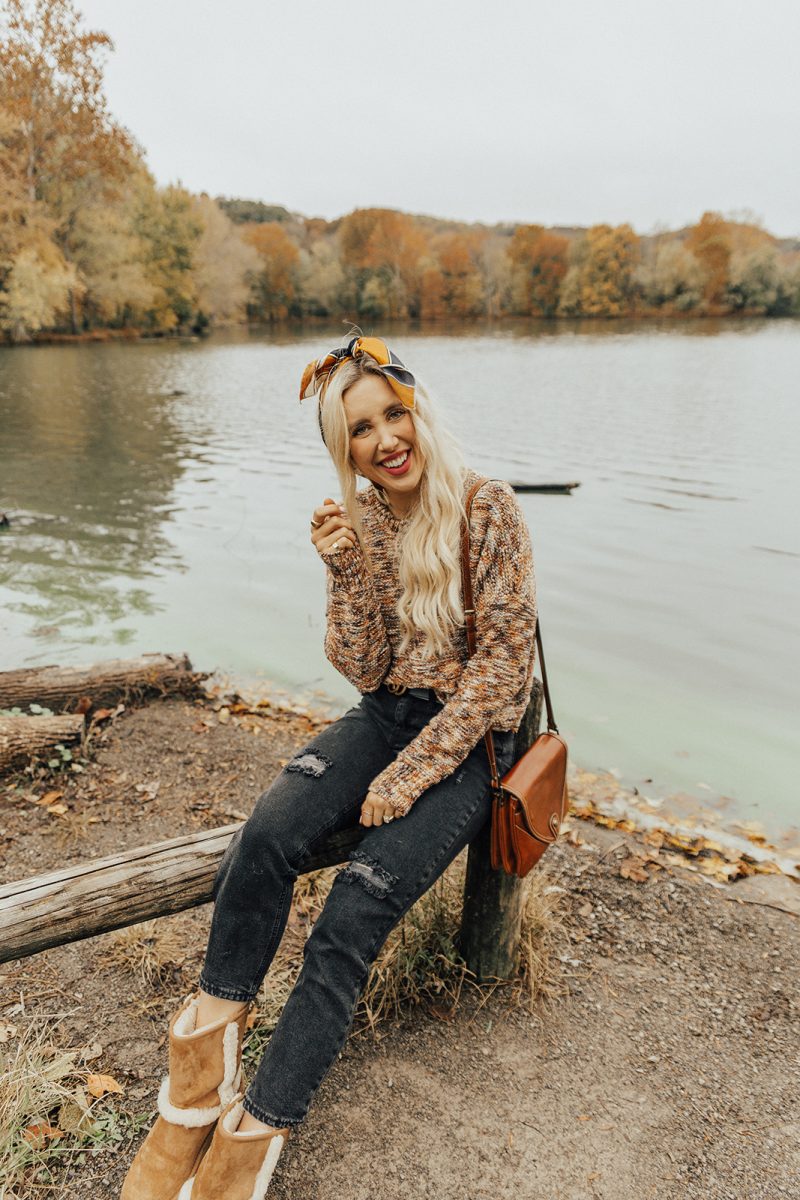 "If we waited until we were ready, we would be waiting the rest of our lives." – Lemony Snicket 
Welcome back to Blush & Camo! Next Monday I'll officially be a FULL-TIME fashion blogger (sayyy what?!?!).
You may have heard the big news, but I recently left the safety net of my corporate job, and am going to be a full-time fashion blogger!
I was in the Army for five years, then joined Corporate America for a few months after getting out of the Army. However, I knew corporate America wasn't for me, and now I am a blogger!
The idea of fashion blogging started in October of 2013, I  did my research on blogging when was deployed in Afghanistan in 2014, and five years later I've turned my dream of blogging into a full-fledged business!
I want to share with you my thoughts leading up to leaving my corporate job, in the hope that it will inspire you, too, to follow your dreams!
Here we go!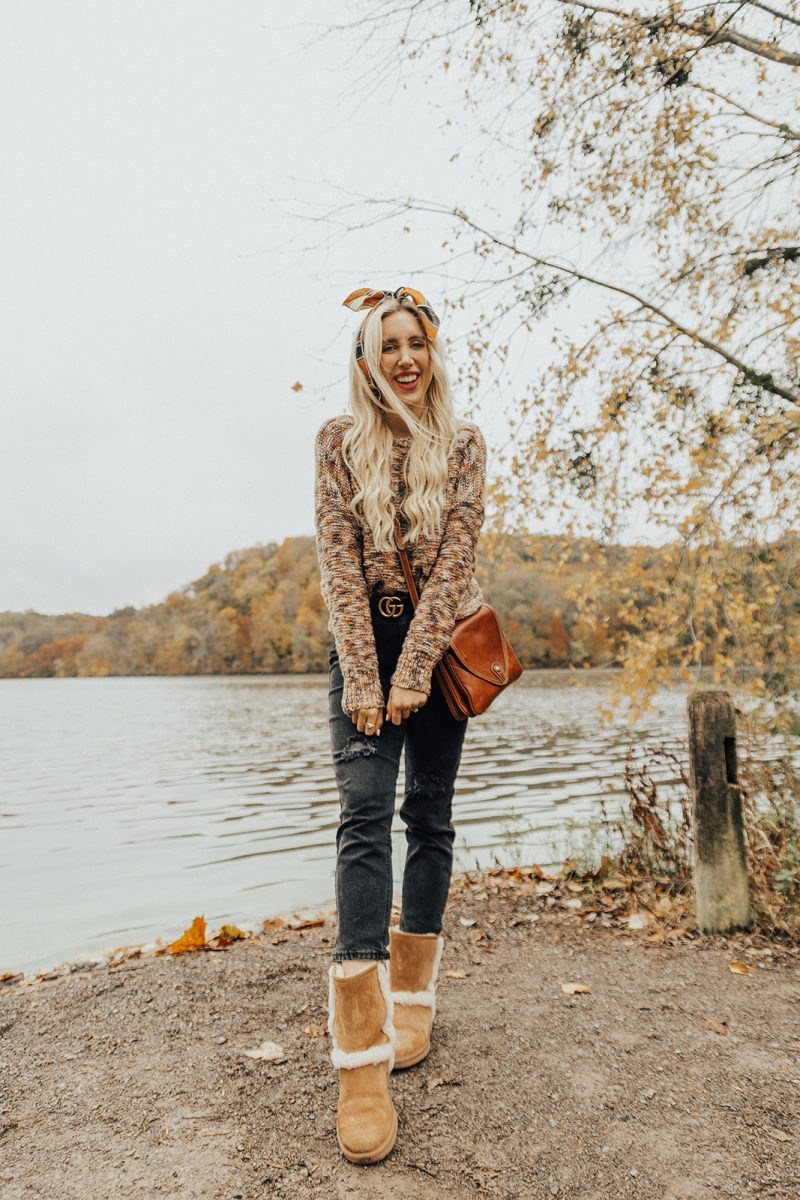 "The worst that can happen isn't failing — the worst that can happen is not going for it." – unknown 
Monday, October 22: Seven Days Before Giving My Two Weeks' Notice
Today, I realized something must change, and I have to leave my corporate job. I have NO. BALANCE. in my life. I work 24/7. I can't balance a full-time job in corporate America during the day, and working the same amount of hours on my blog at home at night, and be a great wife, and have a semblance of a social life.
I'm on the verge of a breakdown. I can't hold everything together.
WTF AM I THINKING?! Can I even leave my corporate job and the safety of a guaranteed paycheck?
I love the dream of blogging full time, but can I really do it?! Am I smart enough? Am I creative enough? Do I have what it takes?
This is too much to think about, so I decide to put off thinking of the details until tomorrow, as well as telling Chuck. That, too, can wait.
Tuesday, October 23: Six Days Before Giving My Two Weeks' Notice 
I can't stop thinking about the logistics of leaving my corporate job. I know in my heart that blogging is what I was meant to do. It's my passion, and what I fall asleep thinking about and what I wake up thinking about.
That must mean something, right?!
I open up my bank account and take a look at my finances for my blog, and the finances for my corporate job, and found that I'm doing okay with blogging, financially. Interesting. This is a much-needed confidence boost.
Today I took some serious time to formulate a business plan and figure out how I can blog full- time. I also create a "pros and cons" list. Blogging wins by a landslide. I'm going to do this. I'm going to blog full time.
I'm going to tell Chuck about what I'm thinking about tomorrow. I'm starting to get excited, but I'm nervous what Chuck will say. Leaving the comfort of a guaranteed paycheck is so different from what we are used too.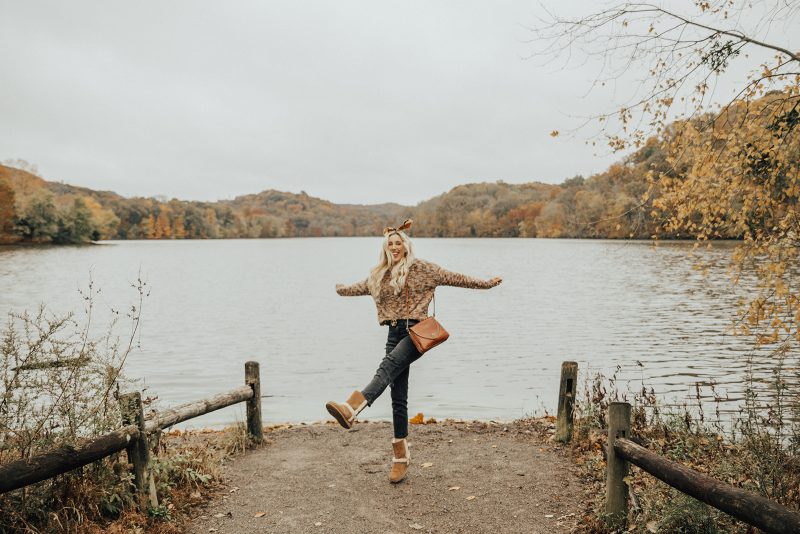 Wednesday, October 24: Five Days Before Giving My Two Weeks' Notice 
Today is the day I'm telling Chuck.
All day I give myself pep talks and hype myself up. I'm going to be a FULL-TIME blogger. It feels weird to even think that, let alone say it out loud.
Six more hours until I talk to Chuck. I know exactly what I am going to say. I have it all planned out.
Well, I ended up not saying anything that I planned on telling Chuck. So much for my best-laid plans.
My emotions overcome me—all the frustration of not being able to balance it all come bubbling up, and I end up crying and turning into a babbling mess. I share with Chuck that I am doing well with blogging and that this has been my dream since 2013, and that I must do it. I told Chuck that I want to be the girl that decided to go for it. I told him if I didn't pursue this dream that this would be the biggest regret of my life. I told him I'd rather fall flat on my face and fail then look back and ask myself "what if."
That's the gist of what I remember telling him, anyway. Everything else is kind of a blur of tears.
Chuck listens carefully, pauses … and says, "Let's do it!"
OMG WHAT?!! Chuck is on board!!
I'm too excited and exhausted to think of anything else tonight. I'll tell my family tomorrow.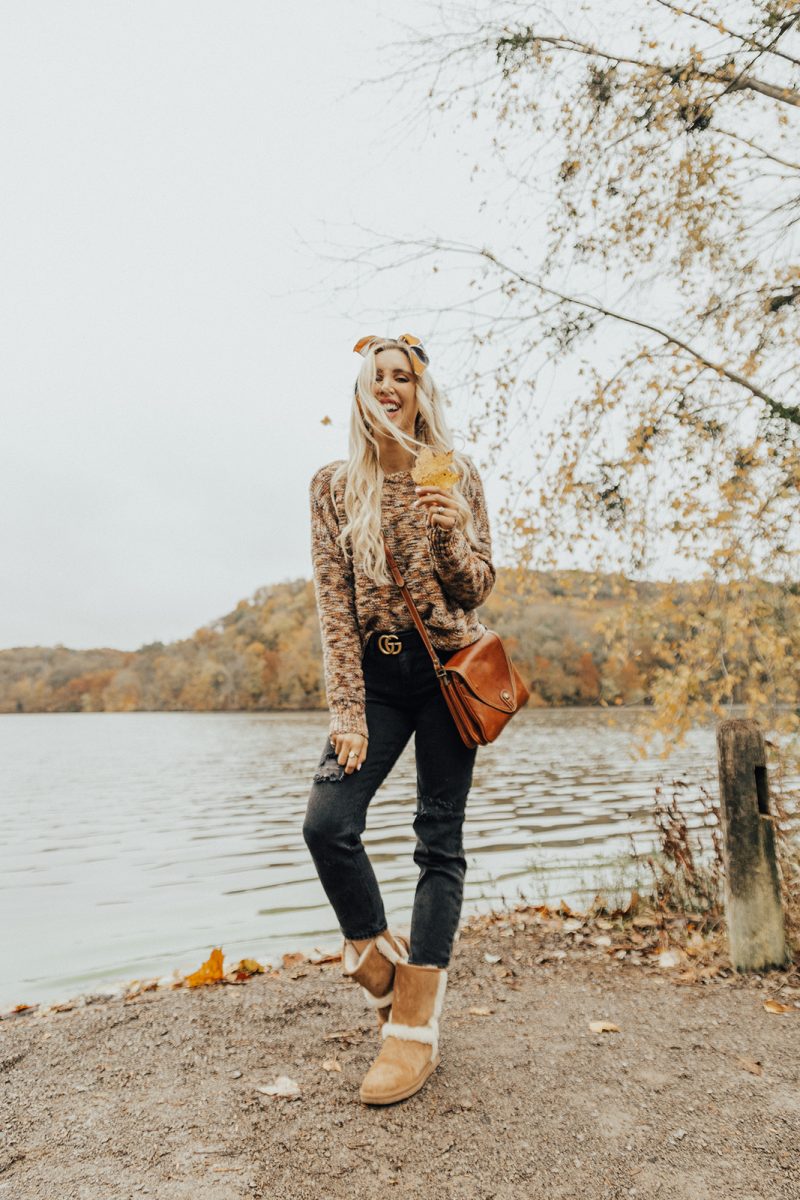 Thursday, October 25: Four Days Before Giving My Two Weeks' Notice
I feel like a rockstar and a total #Girlboss. My blog is doing well, AND Chuck is on board! This is the most hyped and excited I had been in weeks (if you can believe that—given how hyped and excited I'd already been!!).  It felt good to have Chuck supporting me, as well as my family, who were also totally on board.
Nothing is stopping this fashion blogger from following her dream.
Friday and Saturday, October 26 and 27: A Few Days Before Giving My Two Weeks' Notice
I flew to Chicago to attend my best friend's wedding and was so caught up in the festivities that I didn't really think too much of my decision. In all honesty, the wedding was a great distraction and kept myself out of my head all weekend.
Sunday, October 28th: One Day Before Giving My Two Weeks' Notice
The night before I gave my boss my two weeks' notice, I was beyond nervous. Here are a few doubts that went through my head:
Am I really smart enough to run my own business?
What am I thinking?
This is the dumbest idea ever.
I'm not that creative.
Blogging is super competitive; Will I be able to keep up?
Am I making a huge mistake?
Eventually I had to stop the negative thoughts and replace them with positive ones, instead.  I looked up some daily affirmations to say to myself, which helped.
Except … I have no idea how to give a two-week notice, or what to say to my boss.
I start to Google it. You can Google anything, it seems—even how to quit your job like a pro.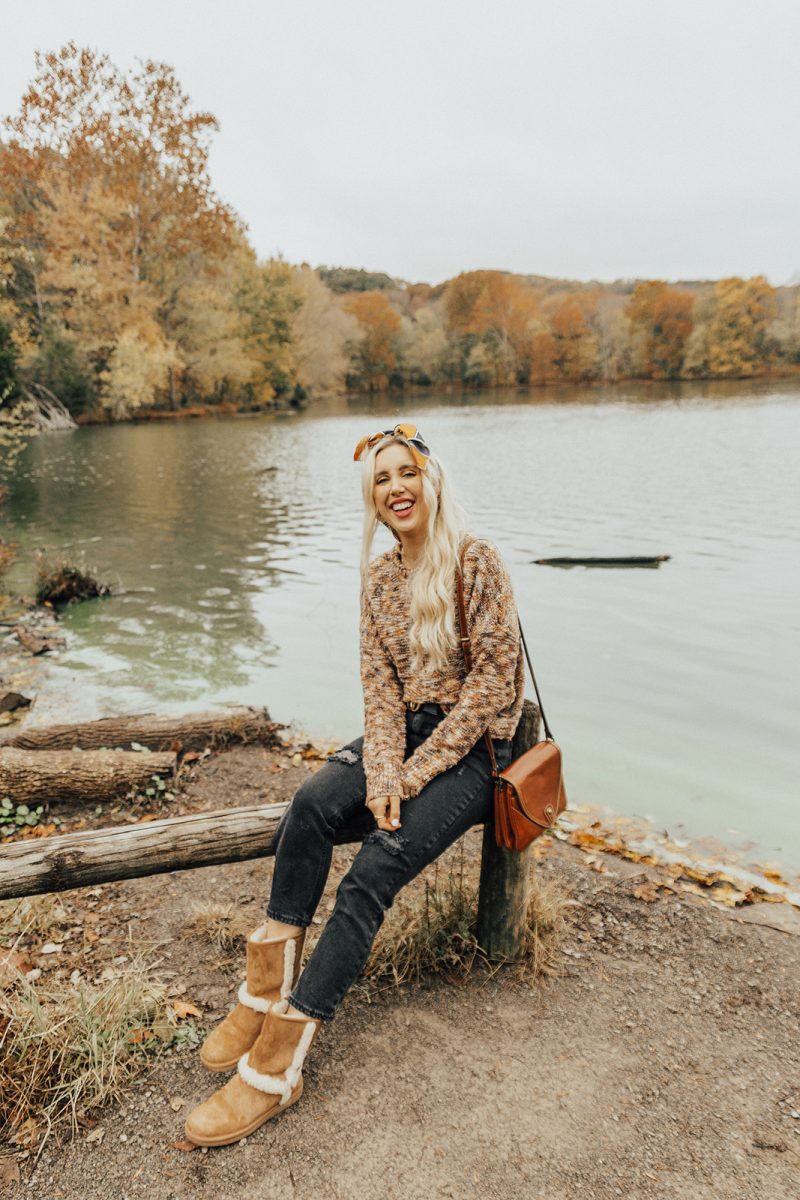 Monday, October 29: The Day I Give My Two Weeks' Notice
This is the day. I'm going to tell my boss. I couldn't concentrate all day. I was a nervous wreck.
My swim coach always told me nervous means you're ready; scared means you're not.
I feel super nervous, so I know I'm totally ready. This is one of those sayings I tell myself to harness nervous energy into positive energy.
I had a set aside a period of time to talk to him that day. 15 minutes prior to talking to him, I started shaking, which is what I do when I get nervous. There is nothing I can do to stop the shaking. It's not super visible, but I hope he doesn't look at my hands.
To my great relief, my boss took the news way better than I thought, and was even very supportive. I was relieved, and I knew in my heart I was making the right decision.
I came home that day with a sense of peace. My anxiety was gone.
TODAY: The Dream Officially Begins
Today is the day I've been waiting for since 2013, and I have such a mix of emotions. I'm excited, nervous, pumped, energized, and never felt happier in my entire life. I feel like I am finally doing what I was meant to do. I'm so excited to take you all along on this journey, and I cannot thank you enough for the continuous love and support you always give.
I'll be sharing updates on what's it's like to be my own boss and provide insight into what it's like to be a full-time fashion blogger! Make sure you continue check in regularly for all the latest posts!
Thank you so much for stopping by Blush & Camo!
xx Julianna
SHOP MY POST