Hello, Gorgeous! This past February I reached a milestone on my Instagram and reached 10,000 followers (you Blush Babes ROCK)! Then, less than 3 months later in later I doubled my Instagram following to over 20,000! No giveaways, no gimmicks. This was an organic following of women who love fashion!
Now, my Instagram averages over 100 new followers a day and the Blush Babe community continues to grow (have I mentioned that you ladies SERIOUSLY rock?!).
I can't believe that just a little over a year ago I just launched Blush & Camo and my Instagram had just 189 followers. When I first started out on this social media platform I have to be honest… I had no idea what I was doing. Like seriously, no idea. But, I knew what I wanted to turn this social media platform into. Before I even clicked publish on my first blog post I knew I wanted to use my Instagram handle as a way to compliment my fashion blog, grow a bad ass community of #BlushBosses, and share pictures that inspire other women!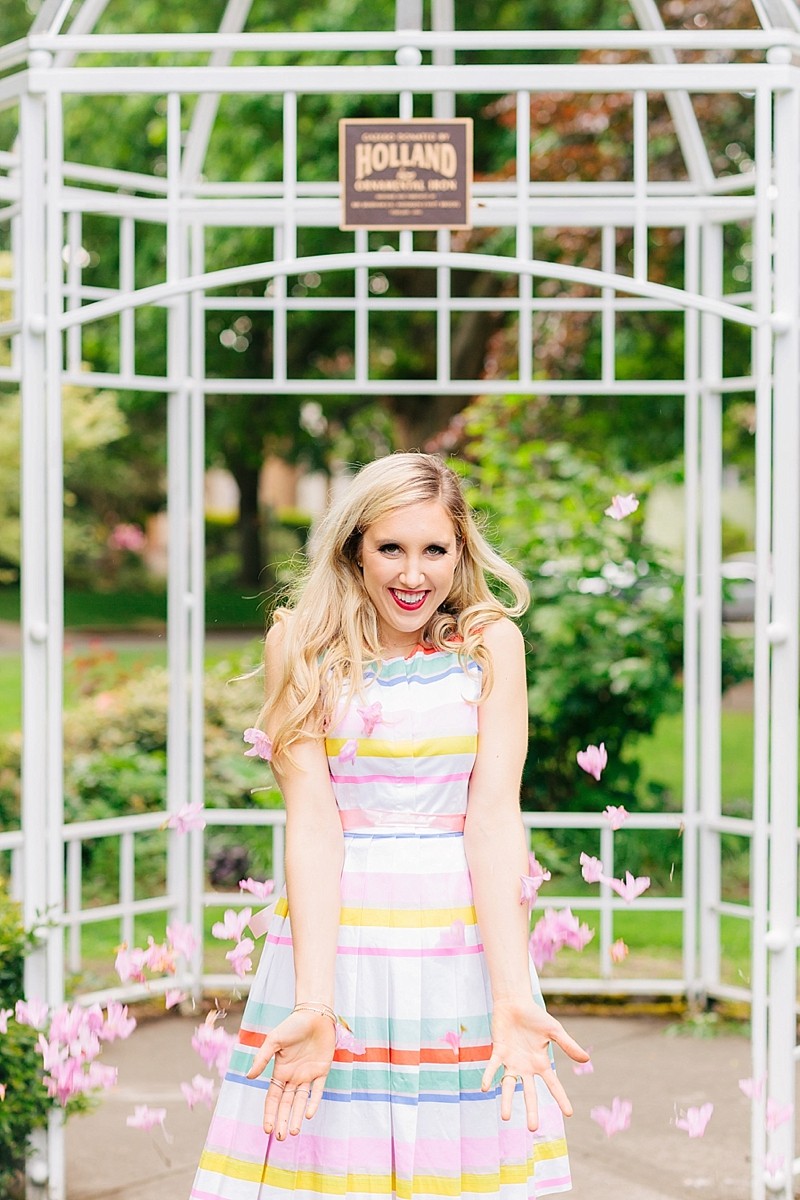 So I came up with a social media "business plan" in order to grow the Blush Babe community I adore and started to take action on everything that I put into place.
People tell me I'm lucky my Instagram is growing so fast, and that not everyone's will grow the way mine has. They tell me it's impossible to grow their Instagram following because their are SO many fashion bloggers out there. They don't understand why their social media account is not growing.
My Instagram following did not grow by accident. I am not lucky, nor did I gain 20,000 followers randomly. Everything I did on my social media account was on purpose and for a reason. I set up systems and procedures in place to ensure my Instagram account would grow and the Blush Babe community I love continues to expand.
So, why am I sharing all this with you lovely ladies?! I'm sharing all this information because YOU can do it too!
You can grow your Instagram to develop an amazing community of women who love your fashion blog, start working with amazing companies, and use this social media platform to start monetizing your blog!
My most asked question I get from the Blush Babe community is how did I grow my Instagram following?
Do you want to know EXACTLY how I grew my Instagram following from 10k to 20k in just three months?! Are you discouraged because you feel like you're putting out amazing content and no one seems to see it?! 
BIG NEWS! #BlushBoss INSTAGRAM E-COURSE LAUNCH 
Well, I have amazing news because I am launching an e-course this June explaining EXACTLY how I grew my Instagram step by step! I'm holding nothing back and sharing all my tips and tricks for growing your following!
This e-course includes 7 main sections with TONS of useful information inside each one! These sections will cover all the bases to growing your Instagram like a #boss to include:
 How to pick an Instagram theme that ties in perfectly with your fashion blog (and the brand you are building around it!)
Explaining what a posting goal is.
Tips on how to make sure you have fresh content every single week to share on Instagram.

The BEST cameras to use to post amazing quality pictures (that are within a reasonable budget)! 

How to track your Instagram analytics and why this is so important.
The top 5 things you need to do everyday to grow your Instagram community.
There are 10 pages worth of worksheets and I guarantee once you complete my e-course you will see an increase in followers!
Oh, and I'm making this course affordable so ANY Blush Babe who signs up can learn how to grow their Instagram like a #BlushBoss!
Why am I doing all of this?! Because I love the community we've created together and I believe in sharing information I've learned to help other women in both style AND blogging! I believe in helping other women achieve their dreams of fashion blogging and can't wait to see your Instagram handle grow:).
WHOSE EXCITED?!
I can't wait for you to take the course and watch your following turn into a community of women who LOVE your content! I would love to hear from you in the comments below what you are dying to know about to grow your Instagram!
You can sign up for my newsletter which will be sending out information about the launch here!
Sending you Blush Babes tons of love and thank you SO much for stopping by the blog!
xx Julianna