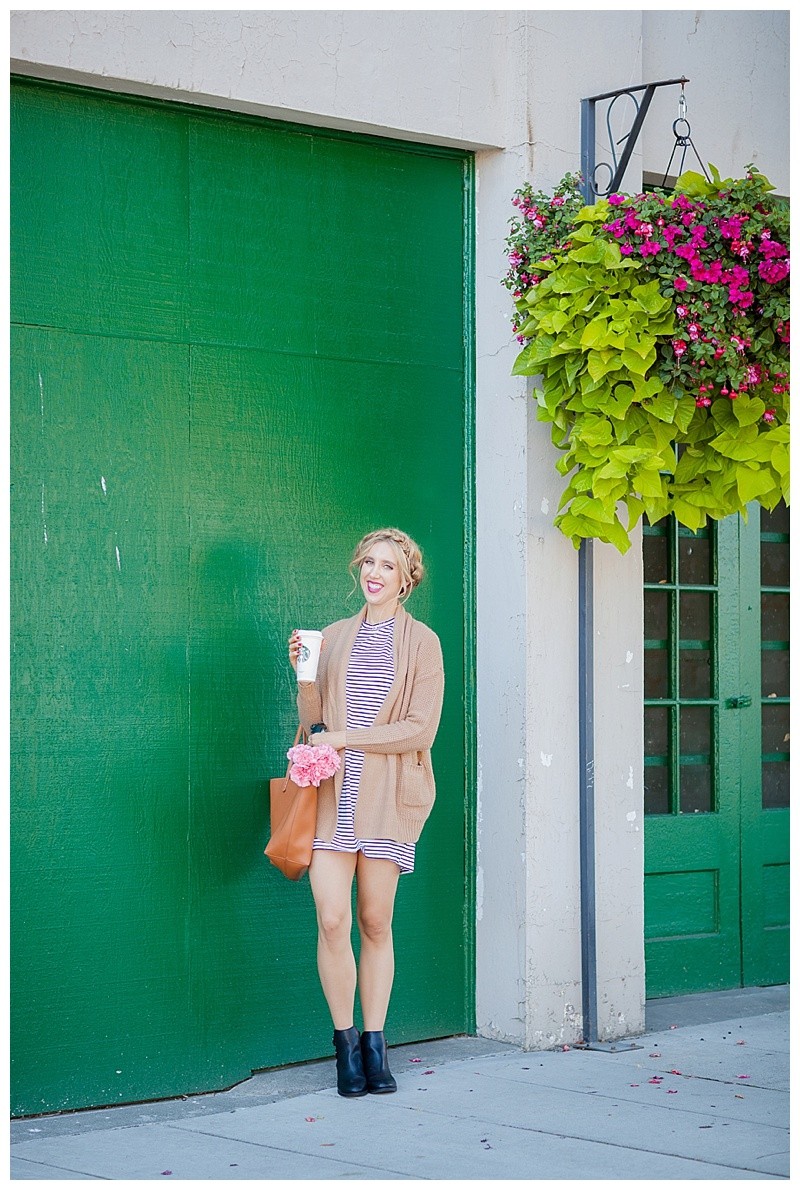 The weekends are for experimenting with your style and having fun with what you wear! Over the past few months I found there's some rules I tend to live by when putting together my daytime weekend wear. Today, I am going to share those tips with you!
COMFORT ABOVE ALL ELSE
I have been that girl who wore an outfit because I thought it was the cutest thing ever- only to spend the majority of my day wishing I wasn't wearing that outfit because it was so uncomfortable. I was spending my time trying to ensure an outfit malfunction wasn't about to happen (anyone else with me?!), scratching my skin because the material was itchy, or constantly trying to fix a garment to stay in place. So. Not. Cute. Now, I choose an outfit that is both ridiculously comfortable and also stylish. You will thank yourself later. (feel free to throw all the comfort rules out the window for a date night look- but that's for another post!)
PICK A PATTERN YOU LOVE 
My weekend uniform usually has some variation of the stripe pattern. In fact, I have noticed there are so many striped patterned items in my closet (which is a classic and will never go out of style!)  I have started to buy items that would work with the patterns I consistently wear. I am not saying you HAVE to do this, but this style tip comes in handy when you are in a rush to go somewhere and don't want to spend a ton of time figuring out what to wear.
HAVE YOUR GO TO WEEKEND UNIFORM 
You know.. the one outfit that when you put on always makes you feel like a million bucks! For me that outfit is a pair of black ripped skinny jeans, a striped black and white tunic, my Chanel flats, and a variation of my Clare V clutch or my Francesca's striped bag. If you don't have that "go to" uniform think about what items make you feel amazing when you put them on. Then, once you have that item think about what you could wear with it that would make that item be as comfortable as possible when you are enjoying your weekend! That's your outfit:)!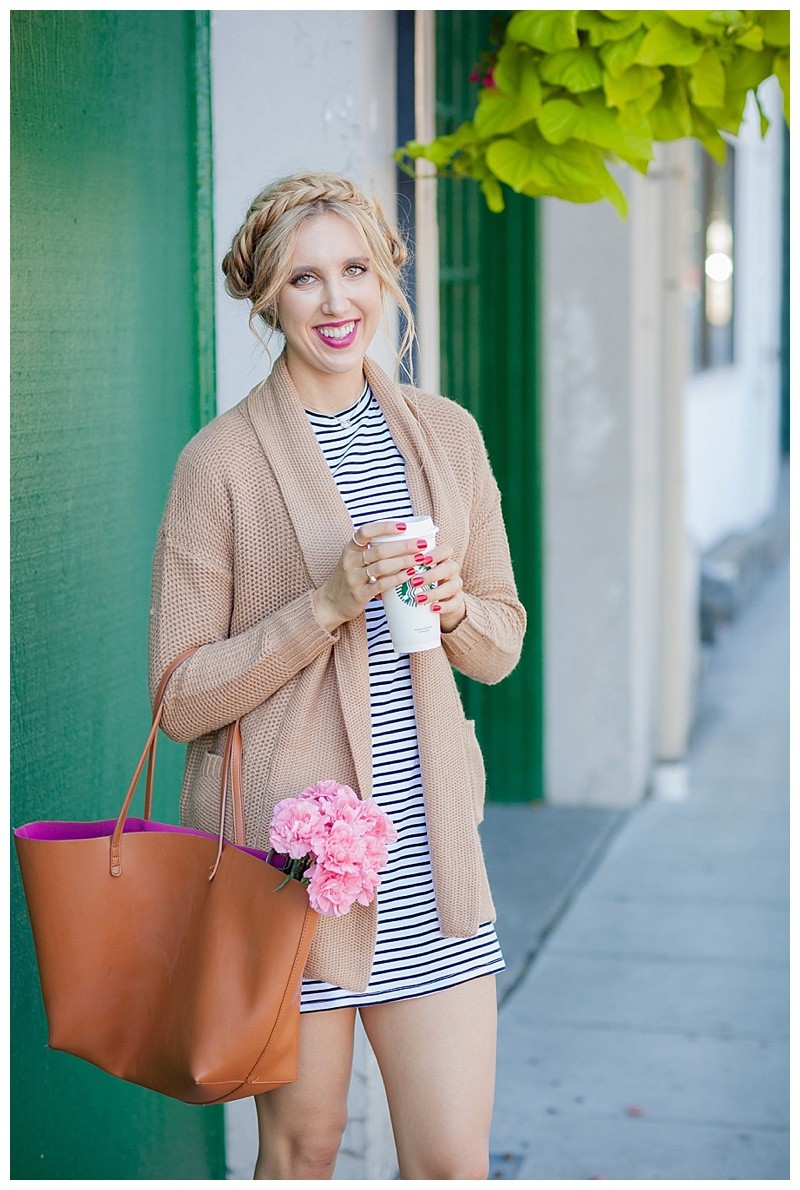 HAVE FUN WITH YOUR HAIR AND MAKEUP 
Weekends are a time to play around with your hair and makeup to try new looks. You aren't at work, so if a makeup look or hairstyle doesn't turn out the way you thought it would (been there!), you don't have to show up to the office with a bunch of your peers giving you some weird stares. So go for it! Try that bold lip you've been thinking about rocking!
Thank you so much for stopping by Blush & Camo today! Make sure you stop by tomorrow for more #styleinspo! You can also follow me on Instagram @julianna_claire or on Pinterest by clicking this link here!
xx Julianna
Dress/Boots/Sweater/Tote, old similar here