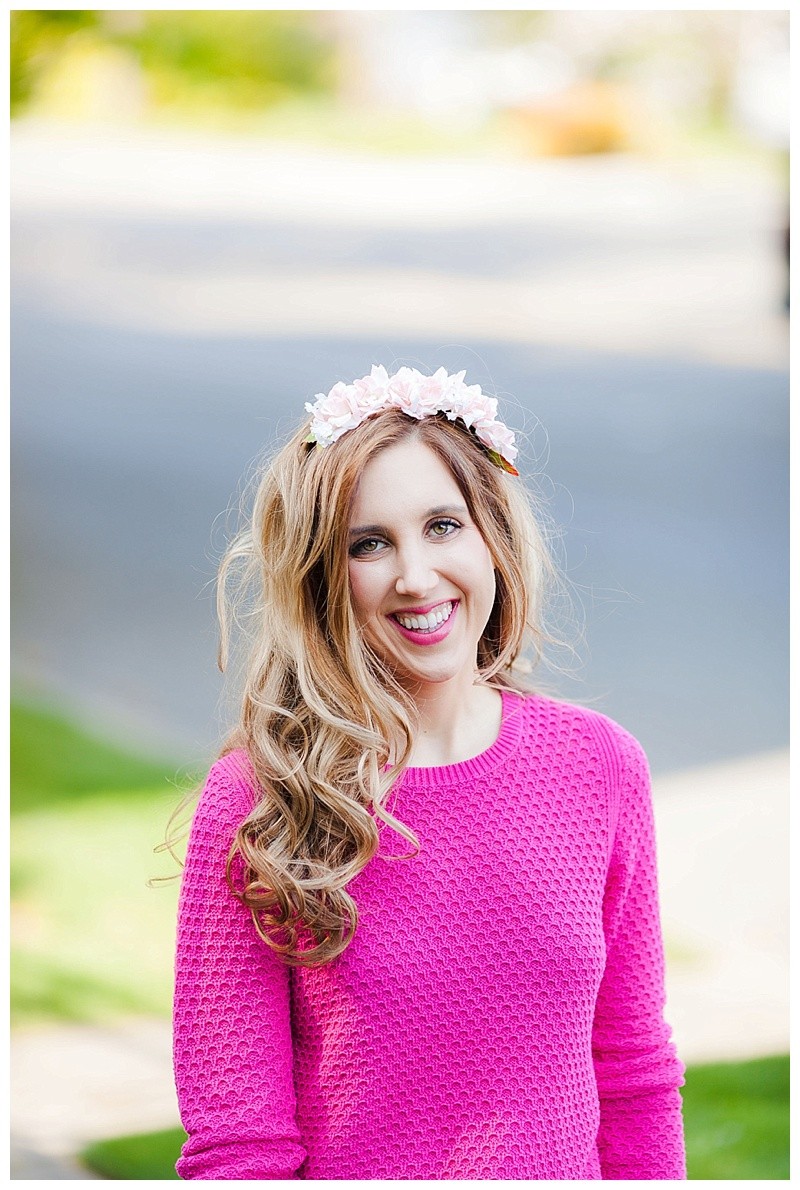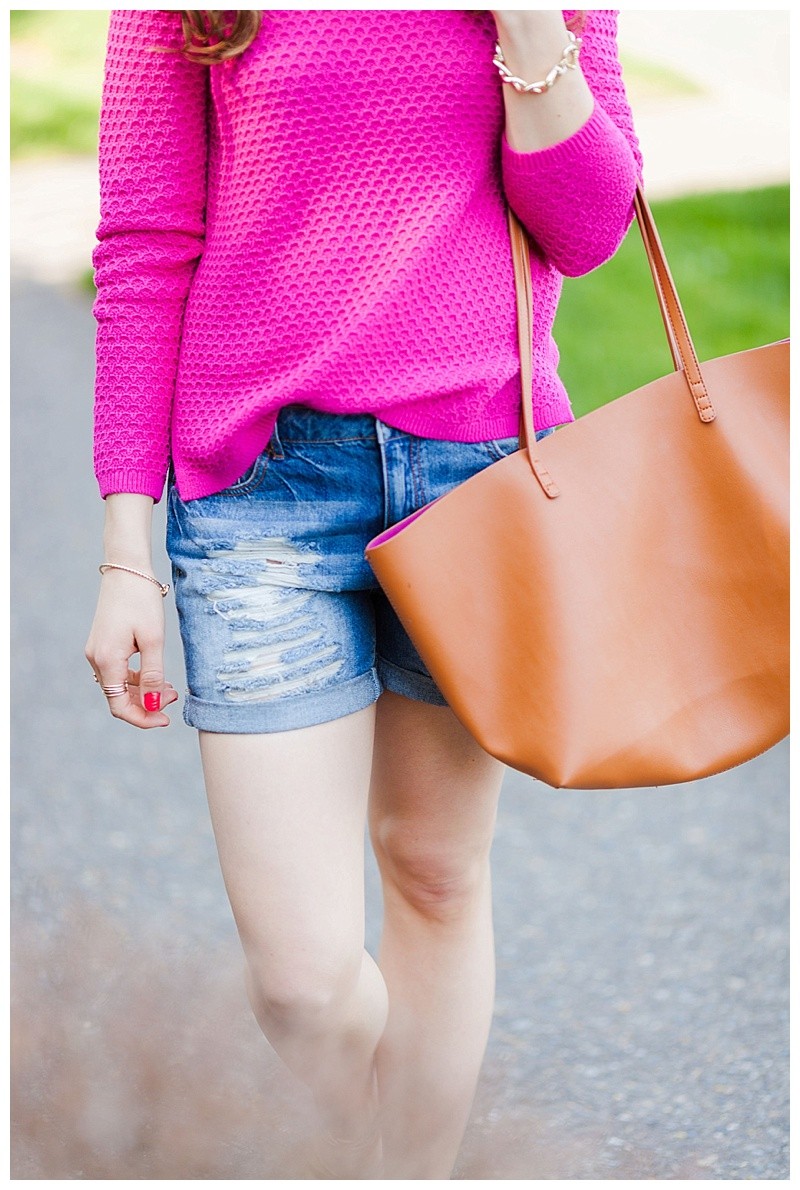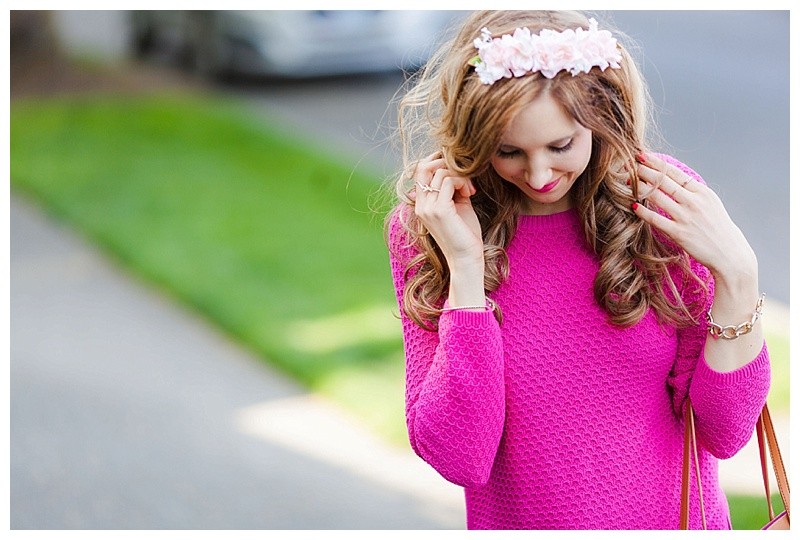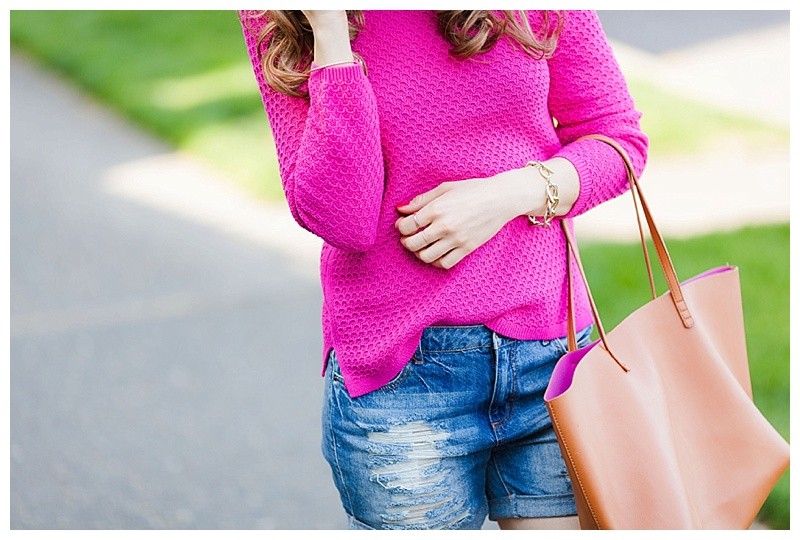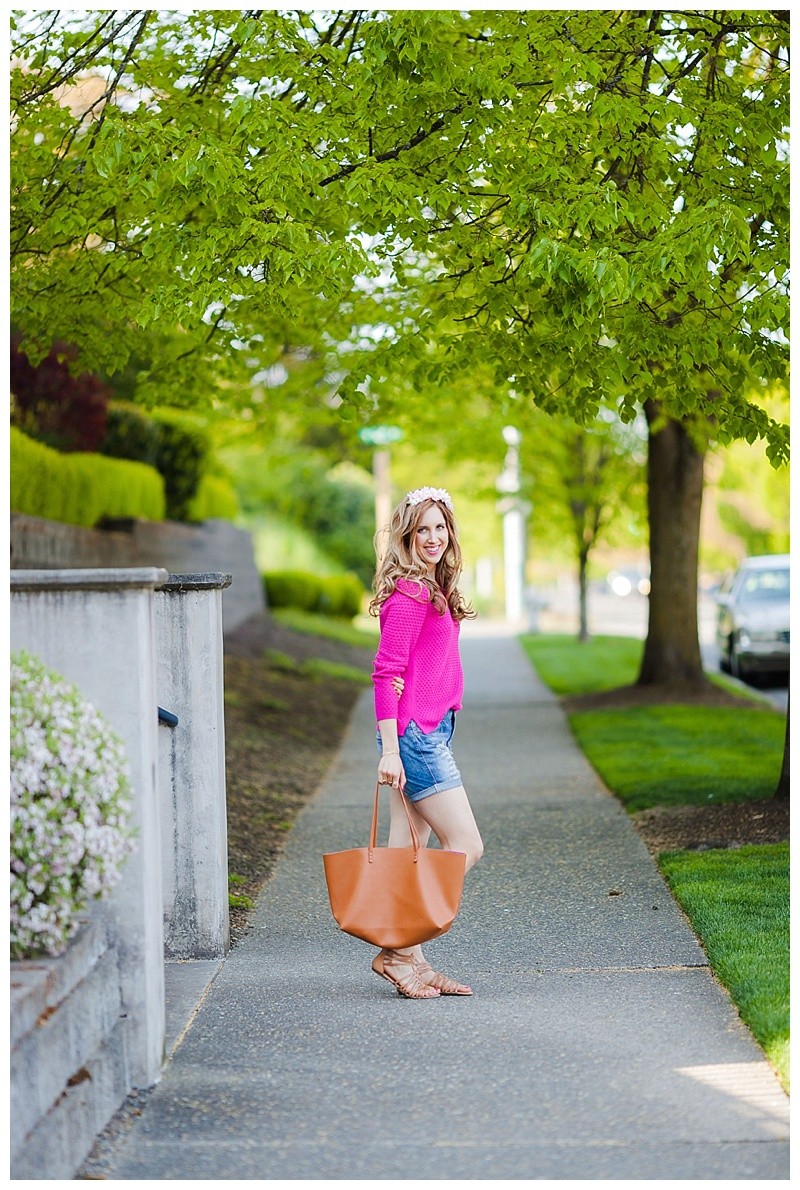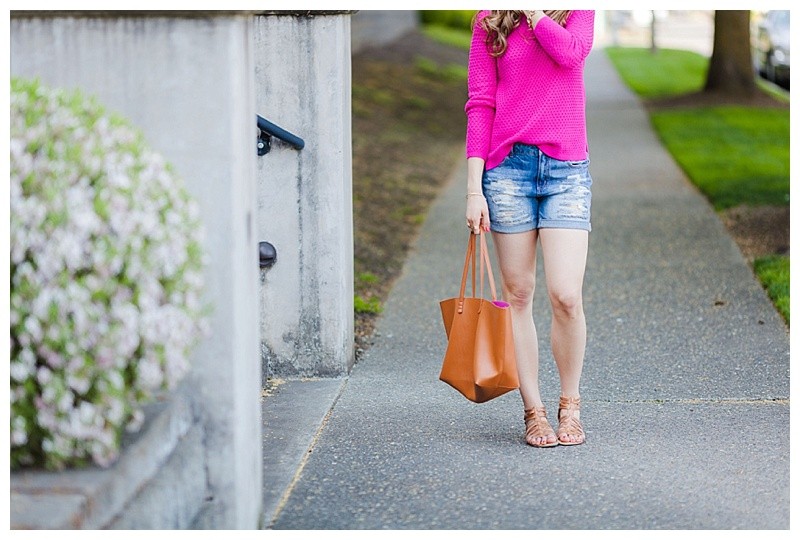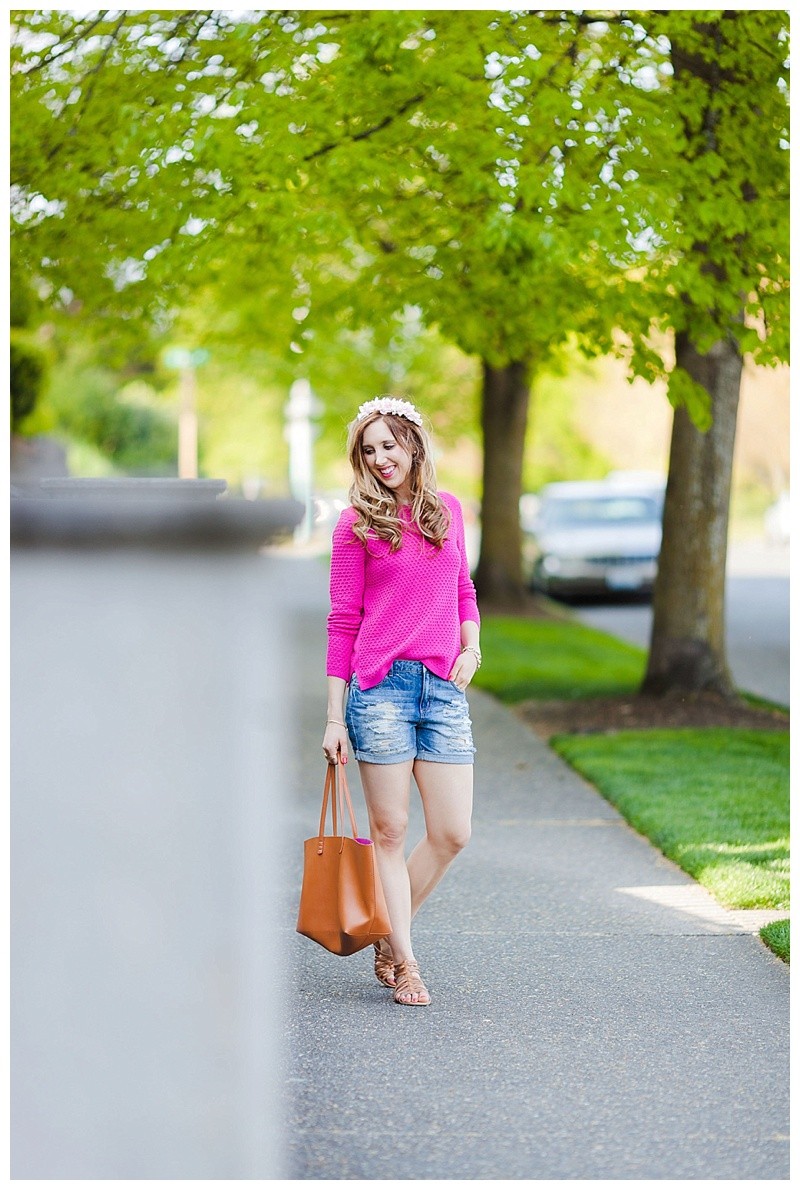 I usually lean toward neutral pieces such as cremes and grey, but spring makes me opt for vibrant colored items (does anyone else do this?!). I was in Old Navy and came across this bright pink sweater and it was love at first sight. It is still chilly here in the Seattle area and I am lacking in the sweater department (I'm definitely covered in the dress section!) so I snatched this up knowing it would be perfect for more relaxed outfits. I decided to pair this with my ripped jeans and added these gladiator sandals I found at Old Navy the same time I came accross this sweater.
Funny story about the gladiator sandals. I was looking at a $200 pair of gladiator sandals for over a year and just couldn't pull the plug. Then when I was in Old Navy I saw the sandals in this post and they looked almost IDENTICAL to the $200 pair but were less than $30! I freaked out (Chuck sadly didn't share the same enthusiasm and jump up and down in the middle of the store like I did) and was so happy I could find a better deal on the sandal I wanted. What do you think of this outfit?! Let me know in the comments below, I love reading and responding to you all- and visiting your beautiful blogs if you leave your URL:)
Happy Tuesday and thank you so much for stopping by!
Sandals- Old Navy; Headband- H&M