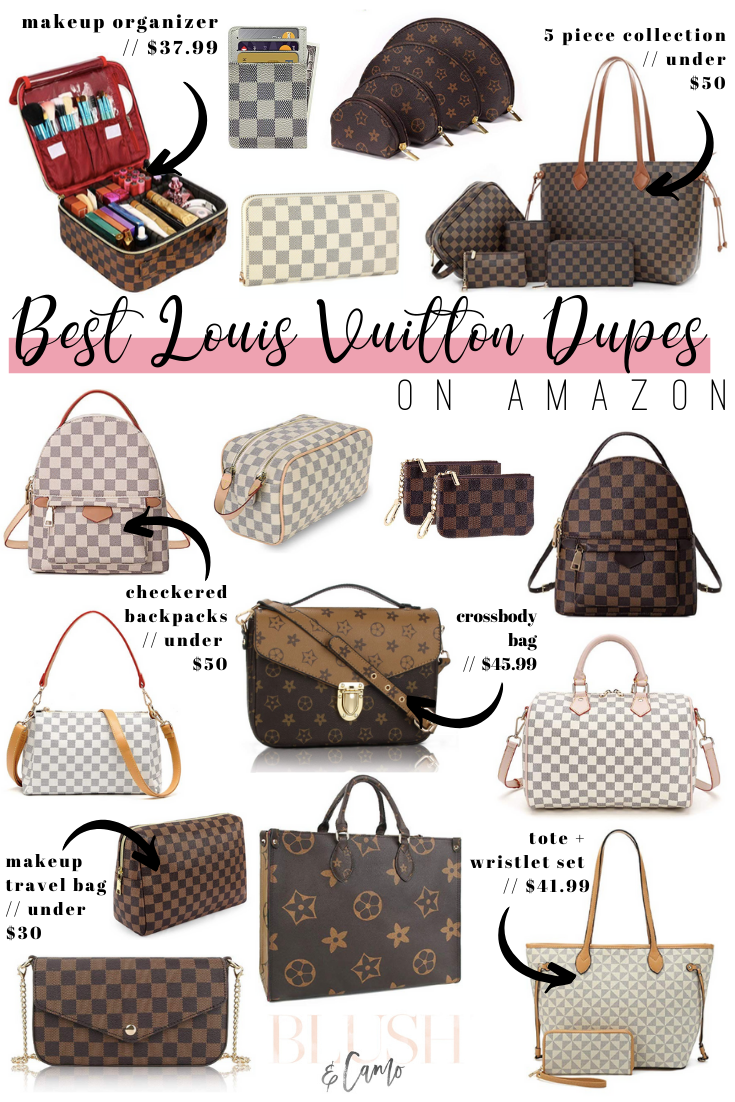 Welcome back to Blush & Camo! Today I'm sharing the best Louis Vuitton designer dupes on Amazon. I also wanted to share the difference between dupe and counterfeit designer item. I know that dupes can be controversial, but I selected items that are similar to Louis Vuitton, but these items are not trying to come across as the "real deal."
A dupe is an item that has qualities or similarities to a designer item but doesn't copy logos or trademarked features. A dupe should be easily distinguishable compared to the "real thing". Dupes give off the same vibe as a designer item but it's easy to tell that it's not.
I love dupes because you get the same vibe as the real item without having to pay the full designer price. Which dupe is YOUR favorite below? Let me know in the comments below!
Thank you so much for stopping by Blush & Camo!
You can follow me on Pinterest by clicking here!
Get more daily inspo by following me on Instagram and YouTube!
xx, Julianna