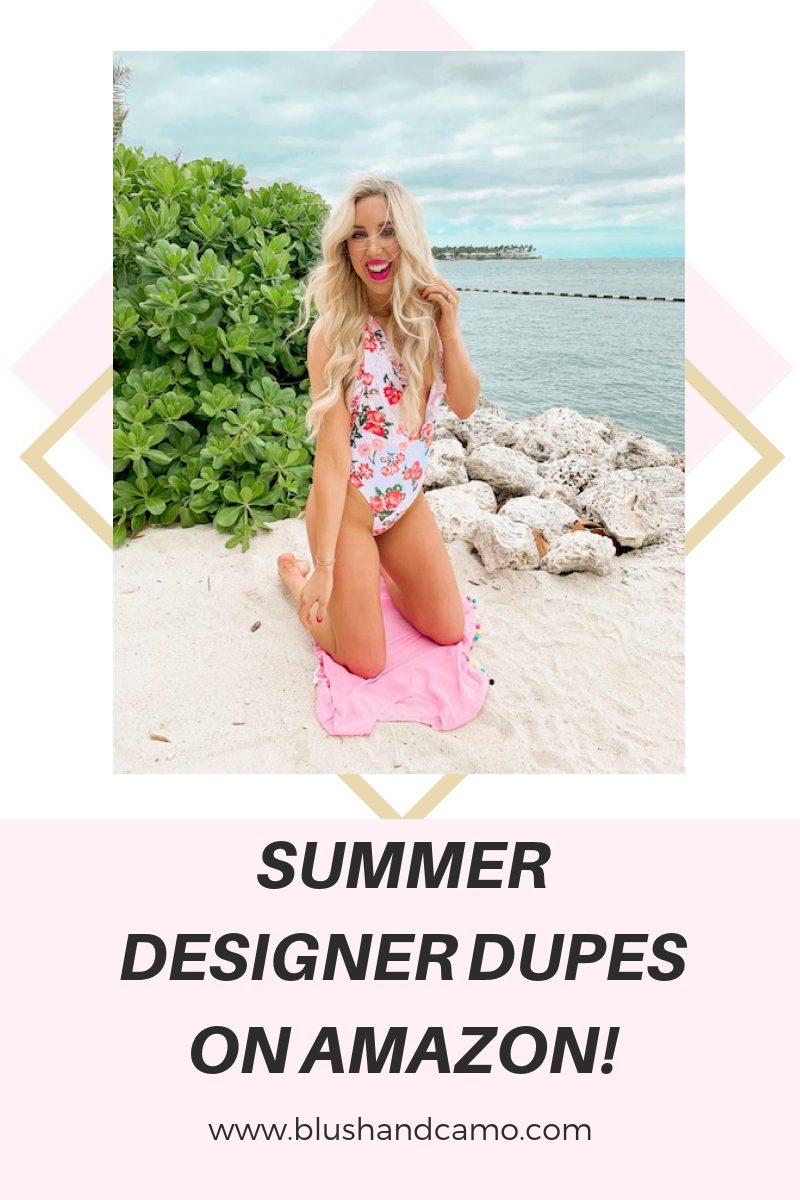 Welcome back to Blush & Camo! Thank you so much for taking time out of your busy schedule to be here and I'm so happy you are. For those of you who are new around here, welcome! I'm Julianna, and I inspire women to elevate their lifestyle and grow their dream wardrobe through budget friendly tips!
In today's post I've rounded up the best summer designer dupes on Amazon to give your outfits those luxe vibes without the price tag!
Not seeing a designer dupe you're looking for?! Leave me a comment below and I'll be sure to update this post with the dupes you want to see!
Happy shopping!
You can follow me on Pinterest by clicking here! 
Get more daily inspo by following me on Instagram and YouTube!
Thank you for stopping by Blush & Camo!
xx, Julianna