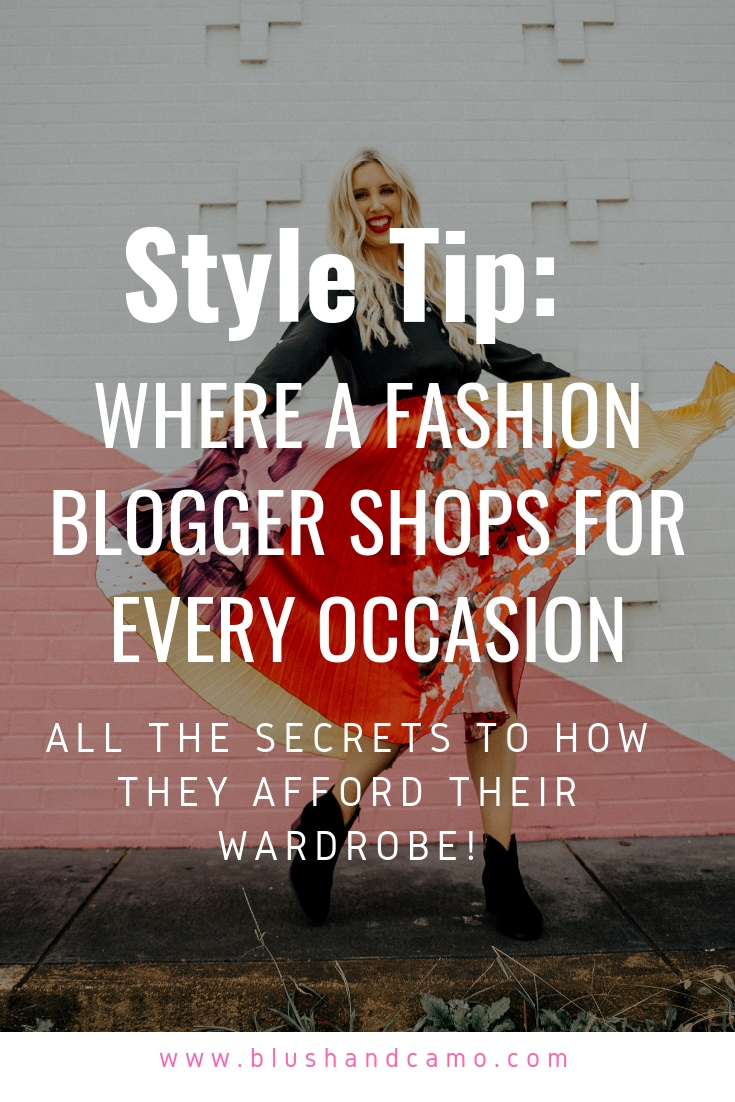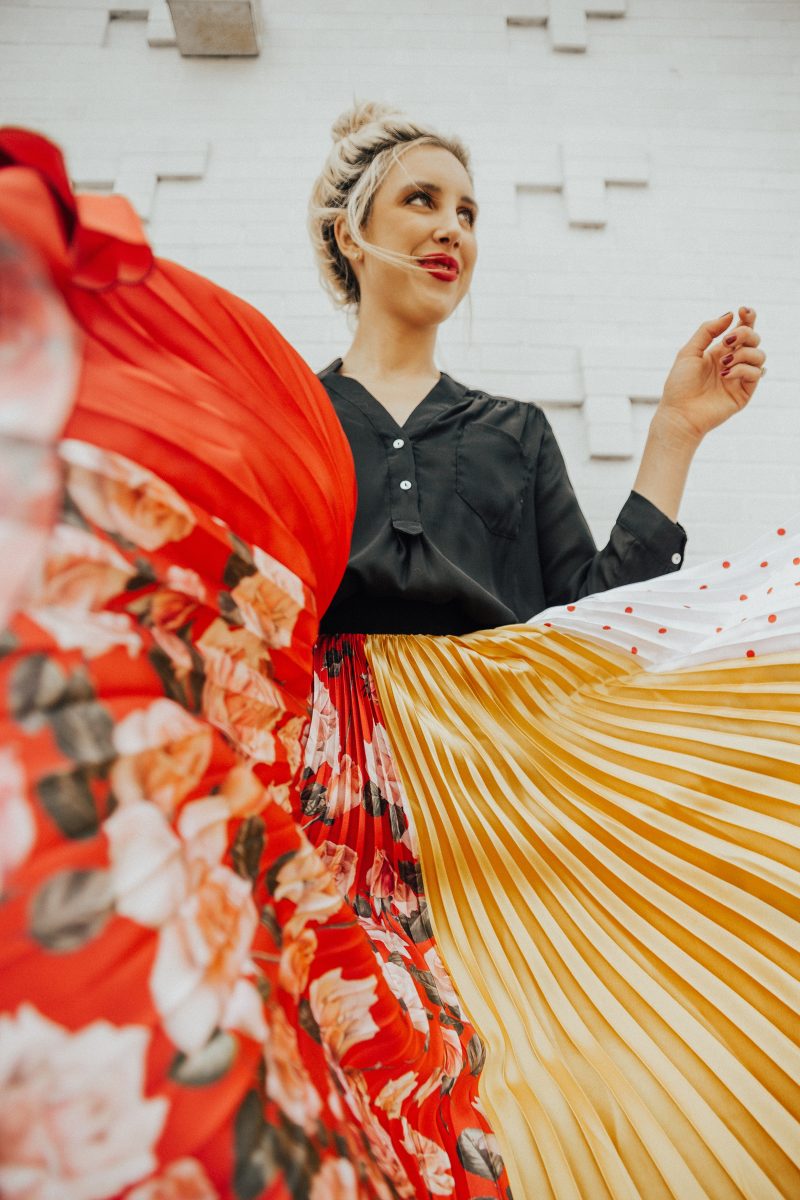 Welcome back to Blush & Camo! Today I am breaking down where I shop for my clothes and the brands I truly believe in. I would love to know where you shop so make sure you leave a comment below and let me know!
Shoes
*Sole Society
I love to purchase shoes from here because they are cute, high quality, and I have never gotten a hot spot wearing a pair of their shoes. I'm currently loving the shoes I've linked below!
*Unclaimed Baggage Store (UBS)
I just adore designer items, but I don't love their prices. Shoes are my all-time favorite fashion item and so I tend to splurge on these! In order to afford designer shoes, I love the Unclaimed Baggage Center!
This store takes all the unclaimed baggage (after the airport has tried everything to get the baggage back to the owner + waited 90 days) from airports around the United States and brings it to UBS where the items are sold at discounted prices!  
At this store I purchased two pairs of Chloe Scalloped Flats for $69 each! These flats normally retail for over $500! I couldn't believe how many designer pieces were at this store and I highly recommend going if you are ever in the southeast area of the U.S.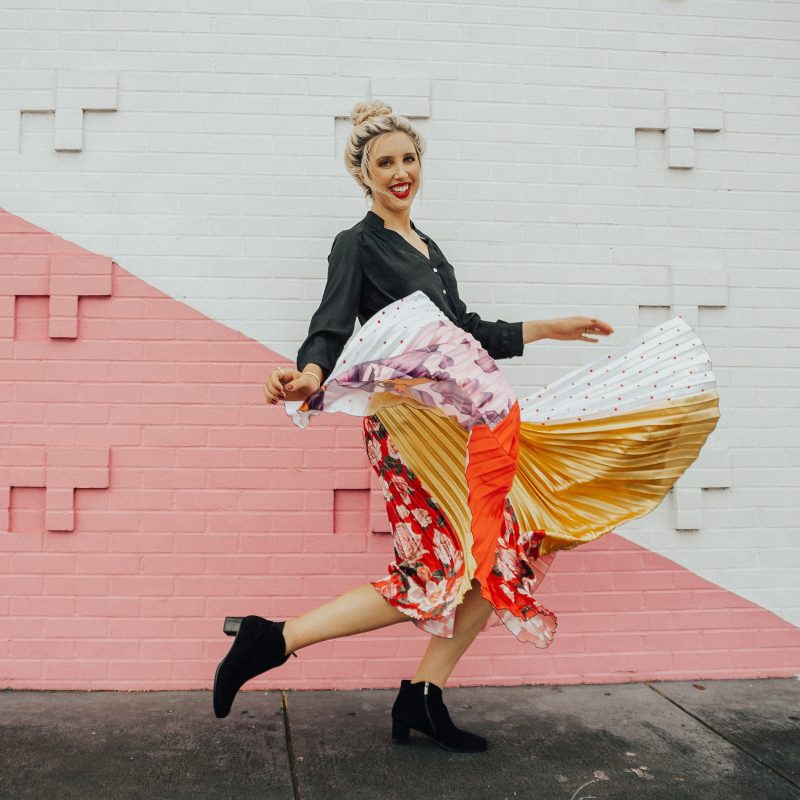 Handbags
*Gigi New York
My absolute go-to for handbags is Gigi New York. This company creates high-quality handbags at affordable prices. I got my first Gigi New York handbag back in 2016 and I wear it to this day.
Work Clothes
*TJ Maxx
This store needs no introduction! I absolutely love shopping here because of how much I save. I put most of my effort into my weekend looks or "off-duty" outfits so I don't feel the need to splurge on too many items.
I also purchase many of my high heels from TJ Maxx since I don't wear them very often.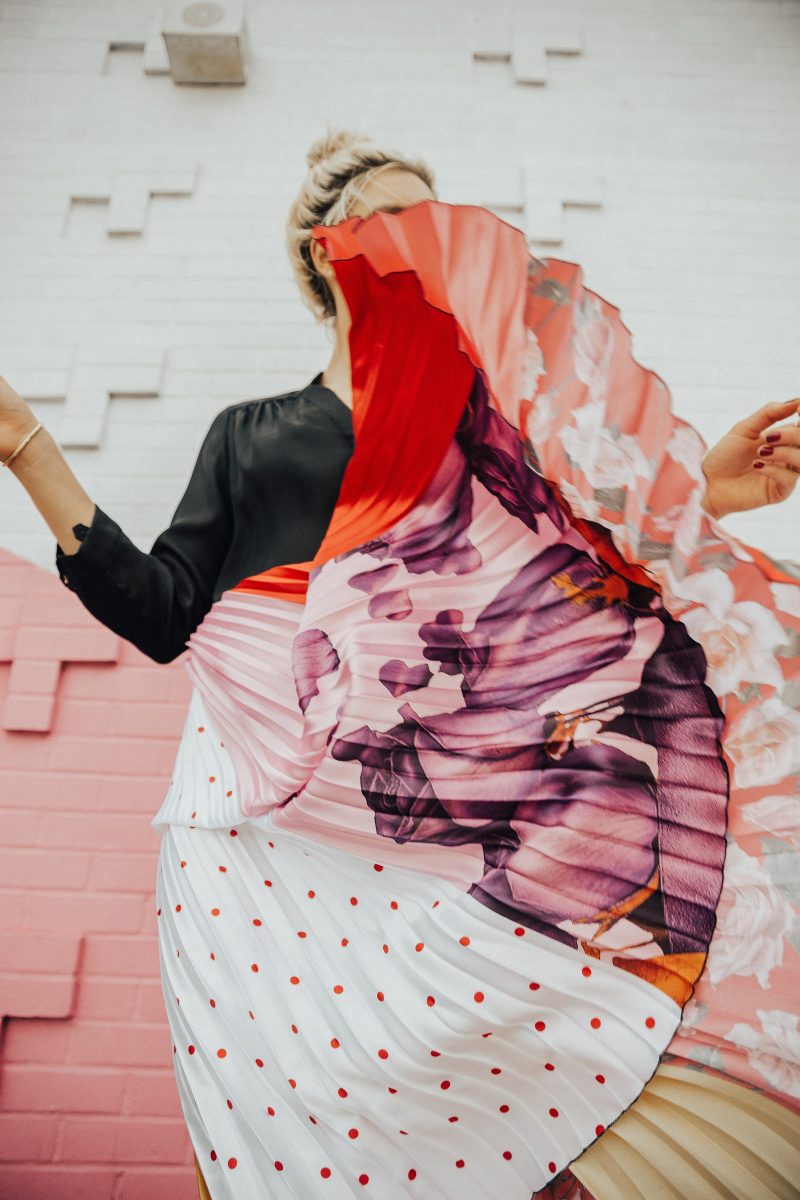 Blog Clothes
*Rent the Runway
I talk about this company wayyyy to much, but I do get the majority of my items from this company because I am constantly going through new items to shoot and love how I can rotate out items at one monthly rate.
*Nordstrom
I shop at Nordstrom for many of my looks because they carry the brands that I love to wear to include Good American (jeans), Topshop, and their shoe selection is amazing!
Weekend Clothes
This category is typically where I spend most of my clothing budget!
*Madewell 
I consistently check the Madewell website to see if there are any sales going on and to view their latest pieces!
*H&M
I love how cute, trendy, and affordable their pieces are!
*Old Navy
This brand has been stepping up their game for a few years and some of my favorite flannels I wear year after year are from here!
*Local Boutiques in Nashville
I love to shop at smaller boutiques here in Nashville. Some of my favorites to go to are: Posh and Fab'rik!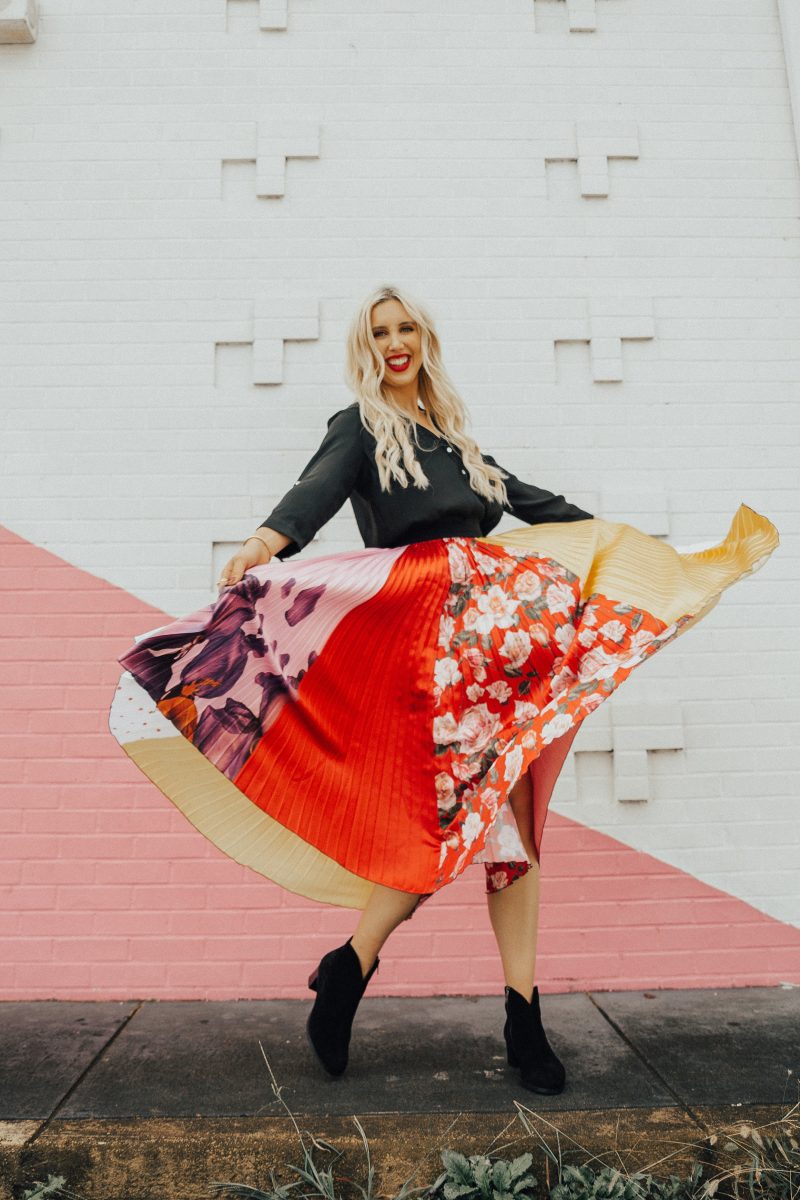 Beauty
*Sephora
I'm a Sephora girl all the way. I almost exclusively will buy all my makeup from this store! If you are interested in my daily makeup routine head over to my Instagram Highlight where I share and link every product!
Weddings
If I am attending a wedding I usually use my Rent the Runway subscription and rent a dress for the occasion so I'm not digging into my monthly budget for that particular month!
What did you think of today's post?! What places do you love to shop at? Let me know in the comments below!
Thank you so much for stopping by Blush & Camo and make sure you follow me along on Instagram for all your daily style inspo!
xx Julianna
SHOP MY LOOK