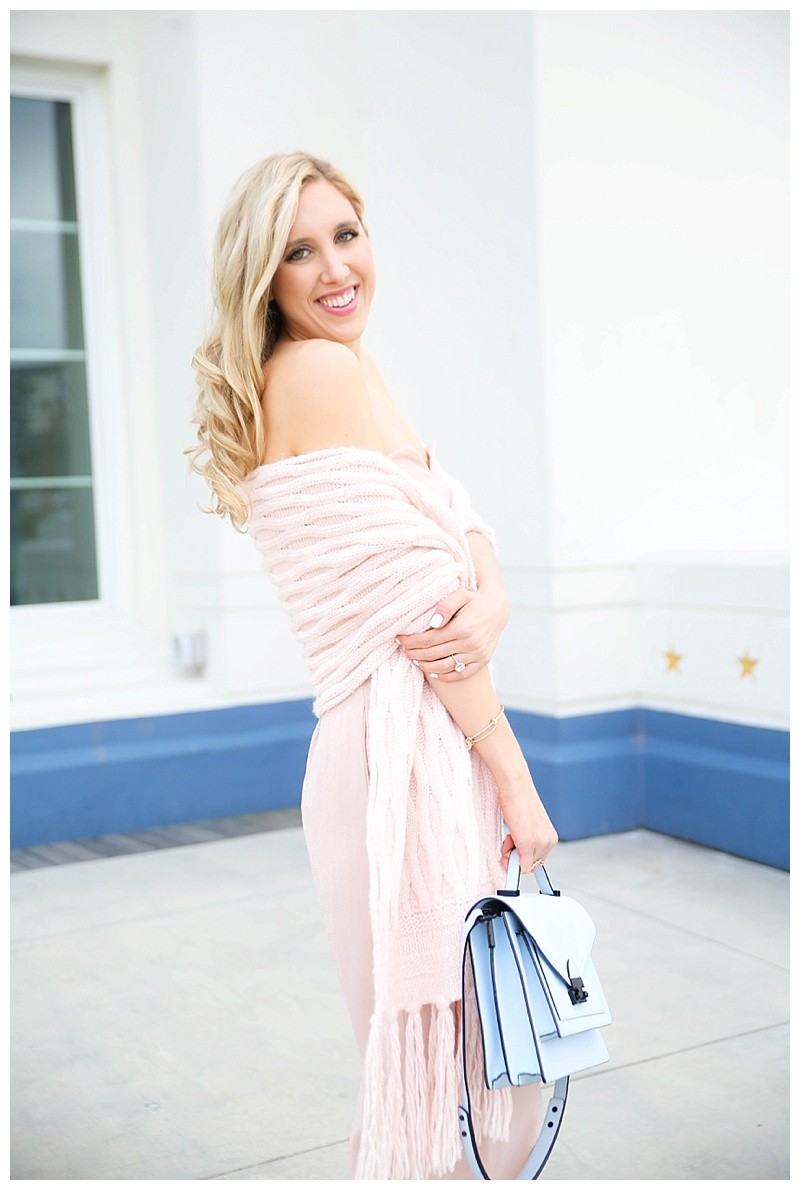 Hello gorgeous Blush Babes! I am SO excited to share with you a collaboration I did with my Seattle blogger babes Haley from Me and Mr. Jones and Molly from Style Miss Molly!
We wanted to express our personal style but still look coordinated. What a better way to do that then to wear the Pantone colors of the year! Pantone choose not one but TWO colors this year and those are Rose Quartz and Serenity. In basic terms these color are light (blush) pink and baby blue!
Since I had so much fun putting this look together, and these colors are absolutely amazing, today I'm sharing with you ladies how to incorporate these colors into your wardrobe AND where to shop for these beautiful hues!
Let's get started!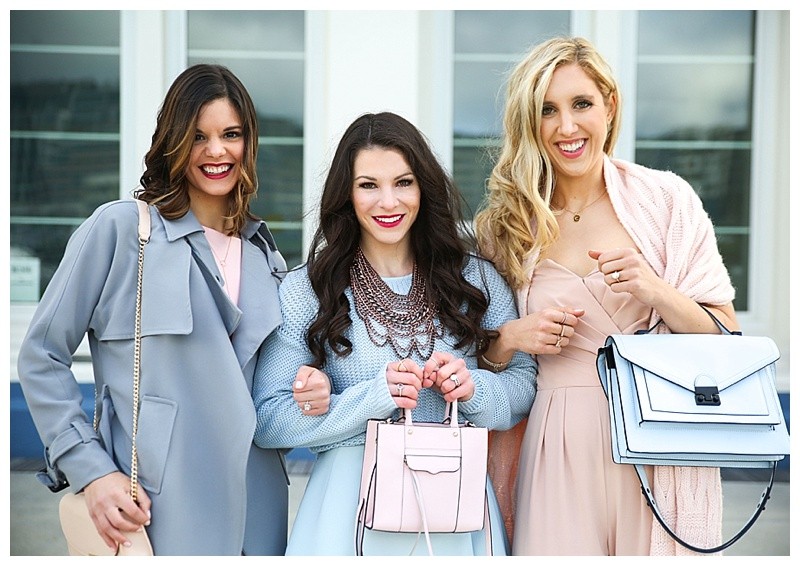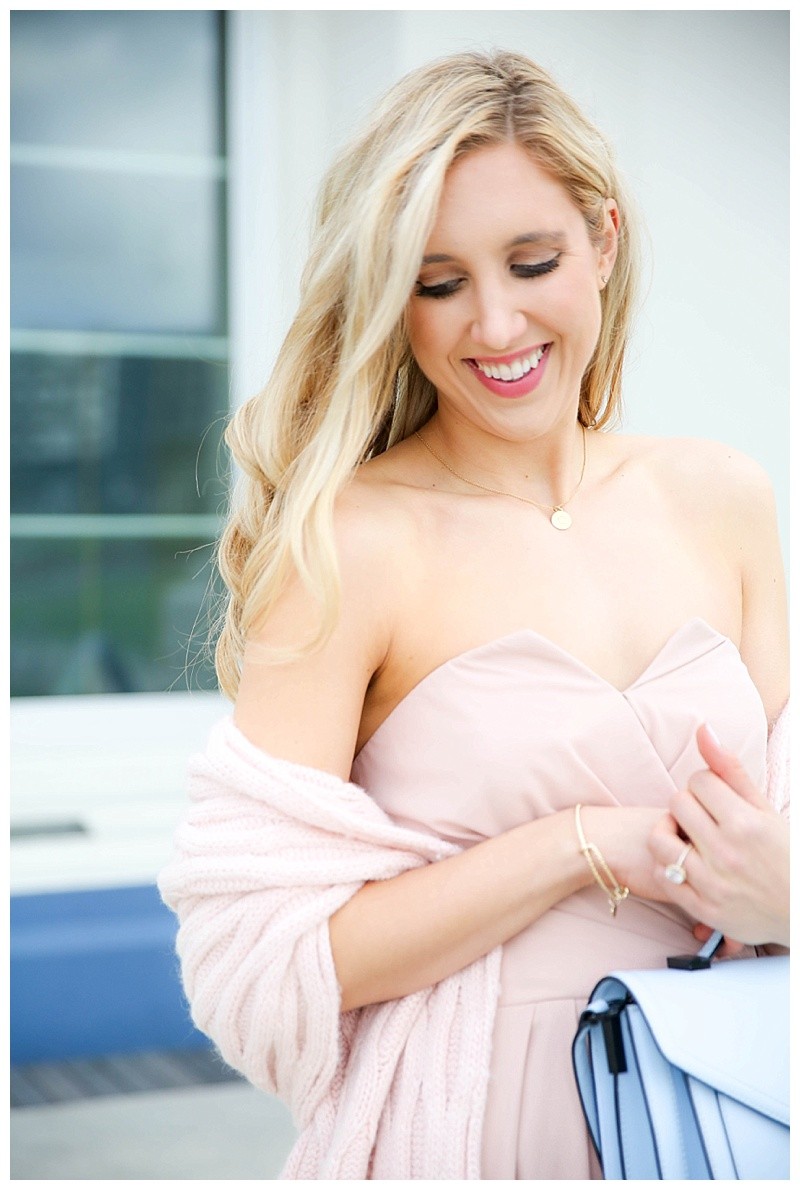 WHERE TO SHOP
Over the past few seasons these colors have been dominating retail stores, and I'm not complaining! Since these hues have been so popular for so long I have figured out the best places to shop for these colors and broke it down into categories to fit your needs!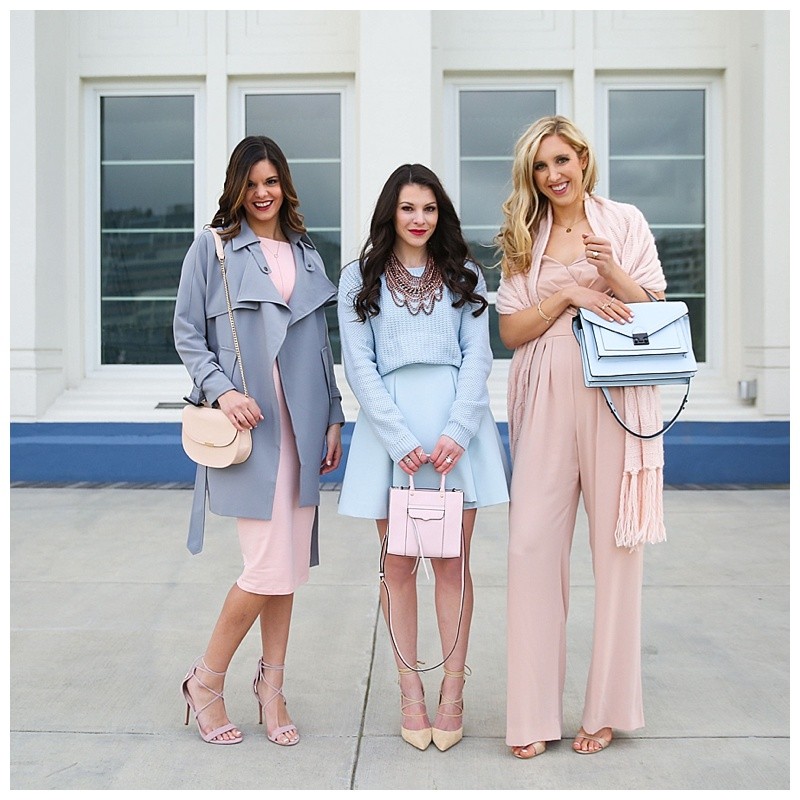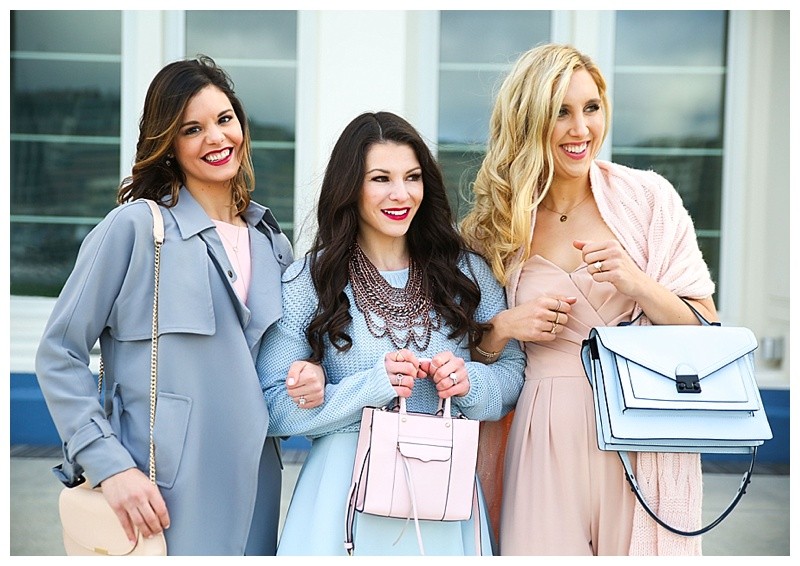 Biggest Overall Selection- Forever 21. It's no surprise Forever 21 wins this category but they have an entire section of their store filled with light pinks and baby blue shades. Plenty of choices to choose from and budget friendly?! #HECKYES
Best Accessories- Rebecca Minkoff. This handbag designer has both the baby blue hue and light blush color for almost every single one of her handbags! This is the best selection of accessories to wear this hue! Haley is rocking one of her handbags in this look:)!
Best Coat Selection- ASOS. I am so in love with this brand and one of the many reasons is because they have the best jackets to select from in the Pantone colors of the year! The best part about this brand is that their selection is in a variety of price points to match any Blush Babes budget!
I purchased a jacket from them last year in a blush hue seen in this blog post here!
Best Selection of Light Pink Sweaters/Tops- Target. This brand has many Rose Quartz colors to chose from and are all super budget friendly!
Best Selection of Light Blue Sweaters/Tops- Old Navy. As their name suggests they have the best selection of light blue tops and I'll take one of each please;)!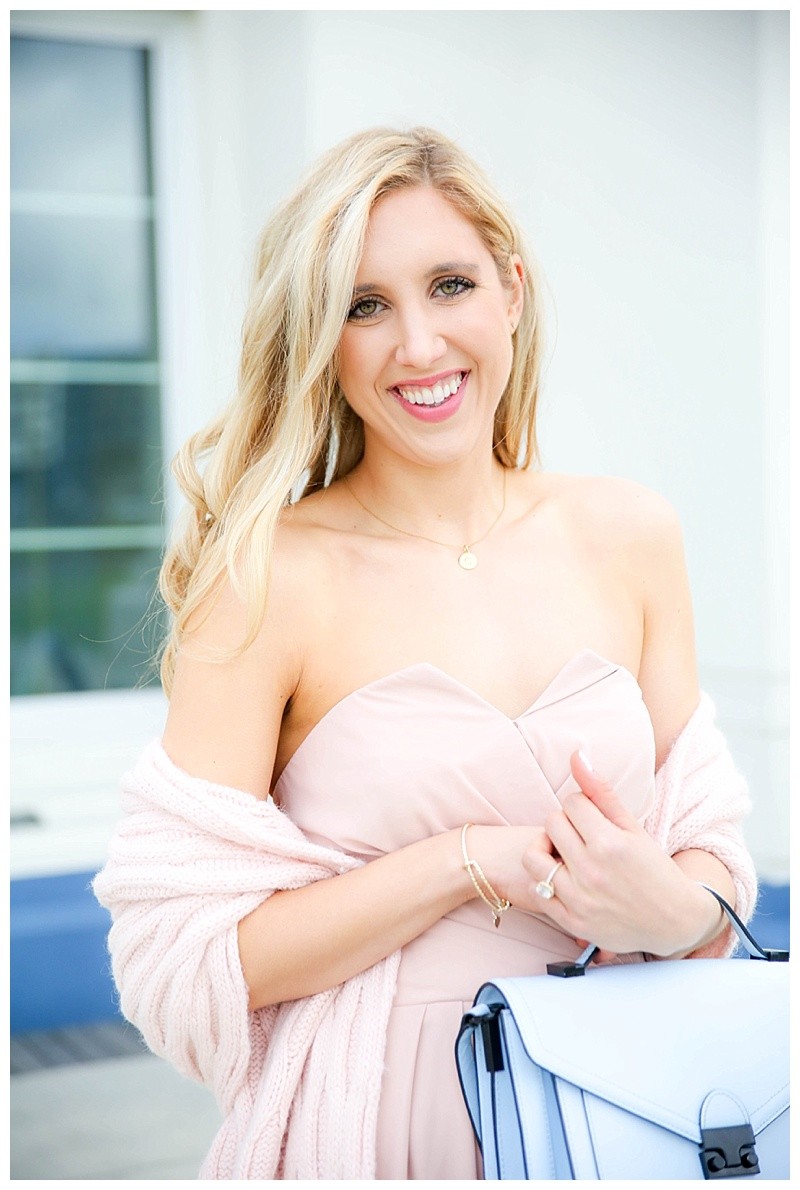 How to Wear the Pantone Colors of The Year
You might be thinking, but how do I style these items to create an amazing outfit? I'm so glad you asked because four are three main way to accomplish this!
CREATE A MONOCHROMATIC LOOK
The first way to style these colors is to pick the hue you like the most and wear a monochromatic look with it! Both Haley and myself did this, but in two different ways!
We even took it one step further and had one color as our focus point and the second color as a complimentary color.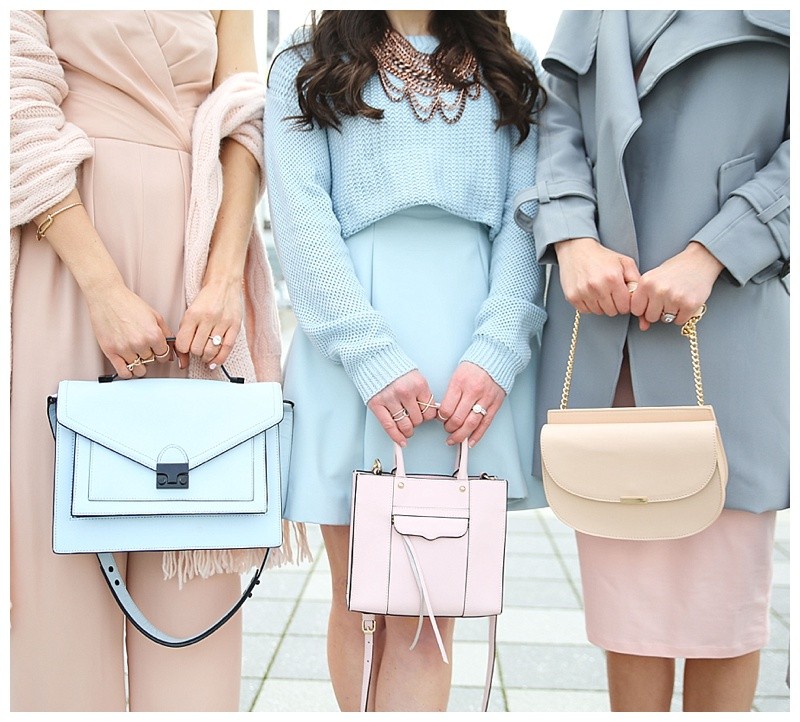 GO 50/50
The second way to style these colors is to not pick a color to lean towards and chose two main focus points. Molly did this in today's post by having a light pink dress and then a blue jacket!
These colors work so well together that you are able to do this! In fact, it looks very chic and put together to combine both Pantone colors into one look.
Now, if Pantone choose orange and purple as their two colors that would be a different story… 😉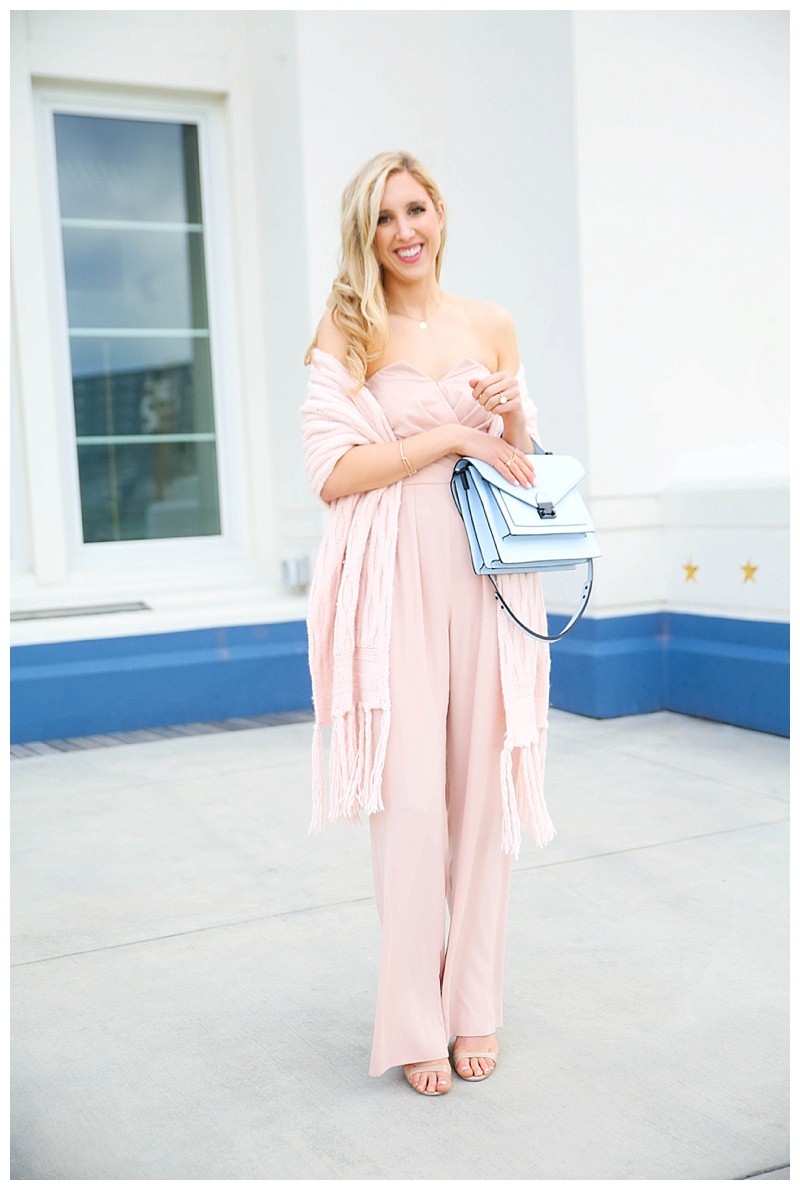 OPT FOR A TOP
If you aren't ready to go all out with these colors, as we bloggers did in today's post, but still want to incorporate these colors you still can!
Opt for a light pink or blue blouse and pair with neutral bottoms such as white, gray, or black. You'll look both chic and trendy!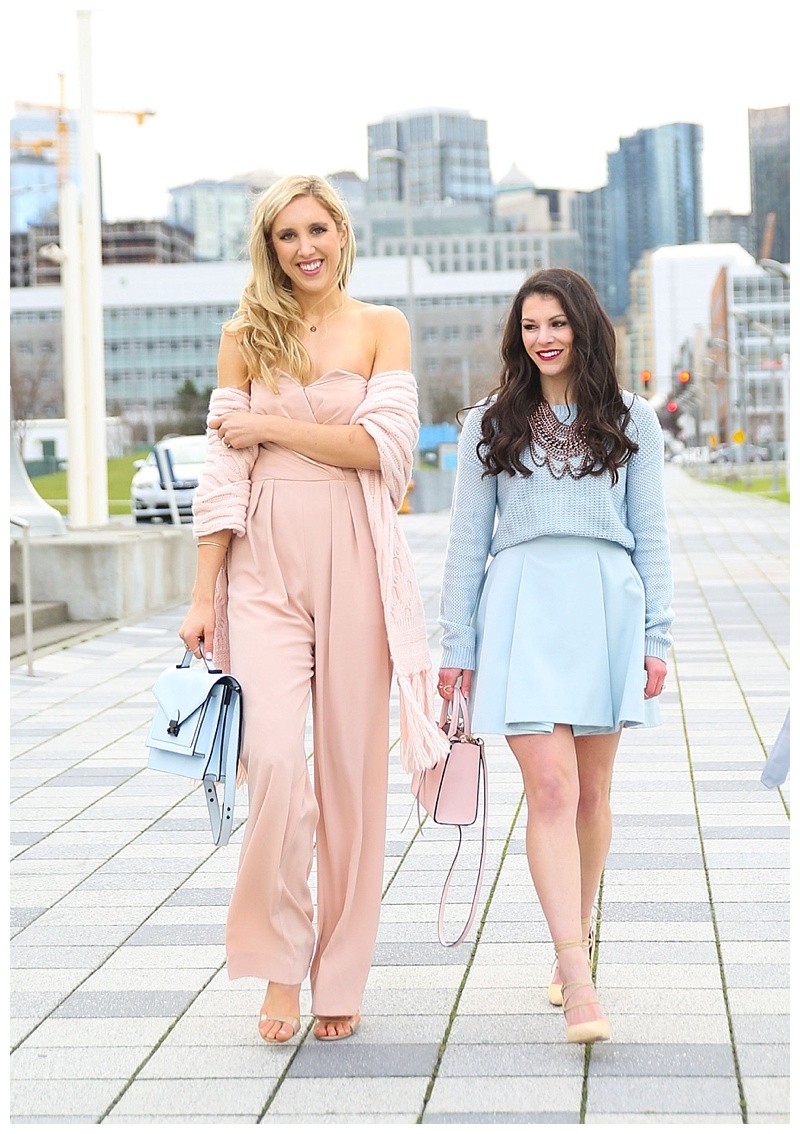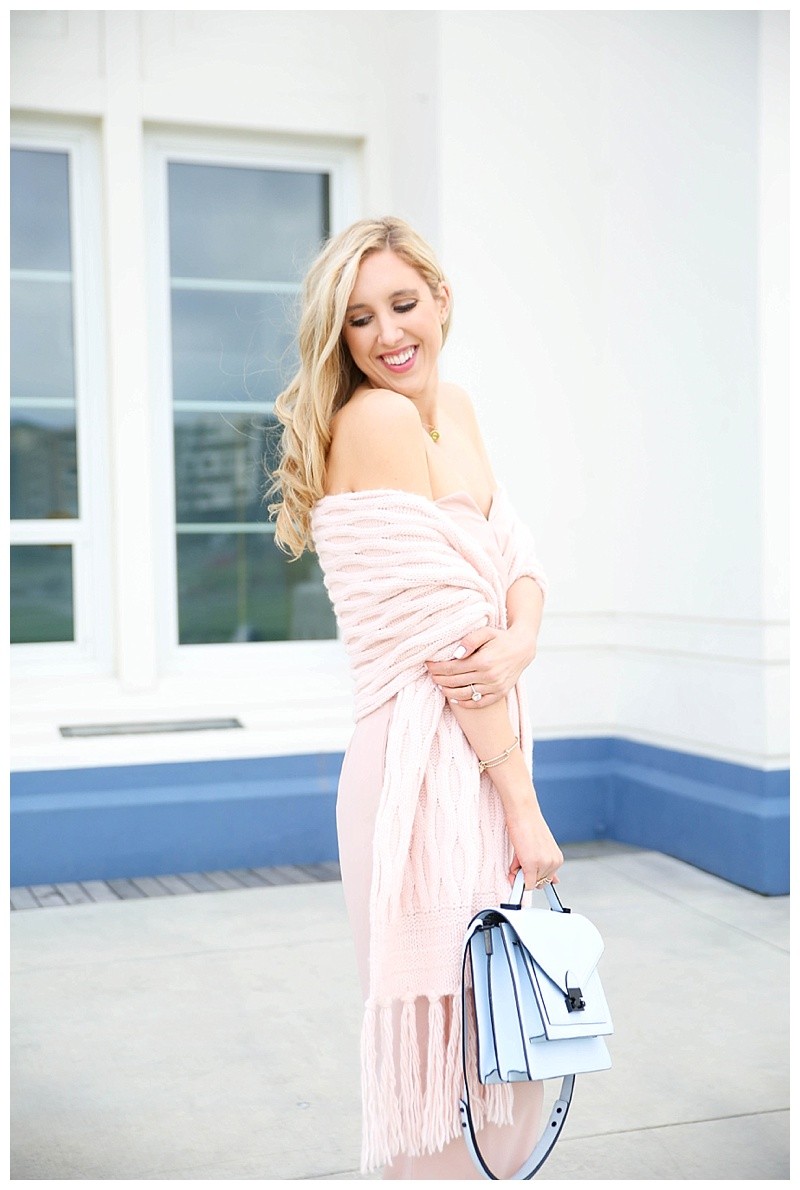 JUST ADD ACCESSORIES
Maybe light pink and blue just aren't your colors. I totally understand, gorgeous! Instead of wear the color opt for a handbag, scarf, or nail polish to add your touch of Pantone colors of the year!
What type of outfit of the four choices would you style?! I would love to talk with you in the comments below!
Thank you so much for stopping by Blush & Camo today!
xx Julianna
For outfit details on Haley and Molly click on their names to view their post!
SHOP MY POST